#hkbeautyhaul: Hong Kong beauty essentials for autumn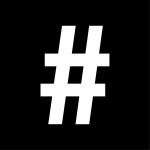 By: #legend
September 13, 2018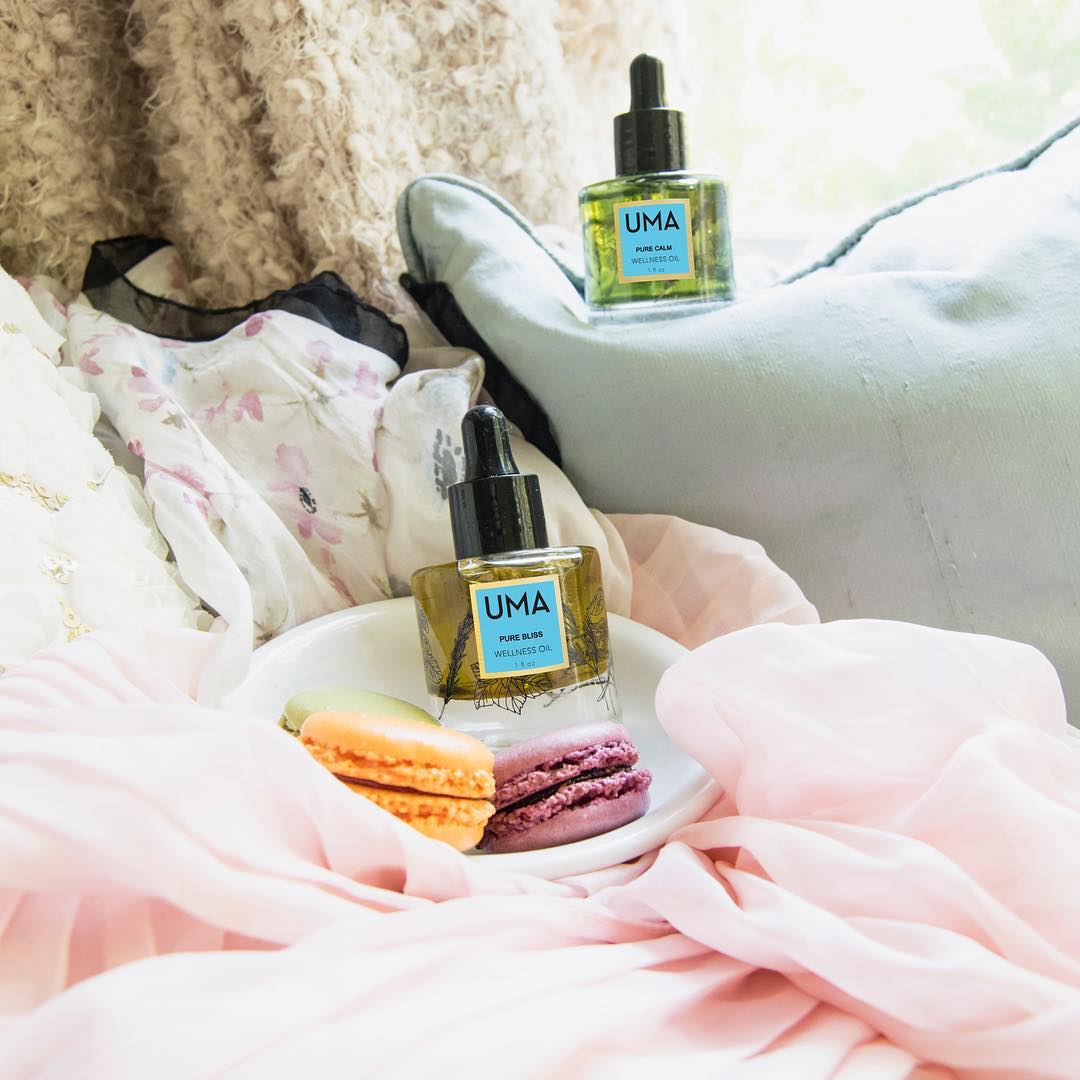 September is officially here and while it might not be getting colder, the changes in weather and the upcoming typhoon means that it's definitely drier. This means you should be swapping in some indulgent face oils, rich moisturisers and illuminators to avoid your skin looking dull. Oh and it's totally appropriate to start bringing out all your red lipsticks as well, too.
Ahead are the new(ish) skincare and beauty products we can't wait to cop in Hong Kong this month:
Hourglass's all-new Ambient Lighting Edit palette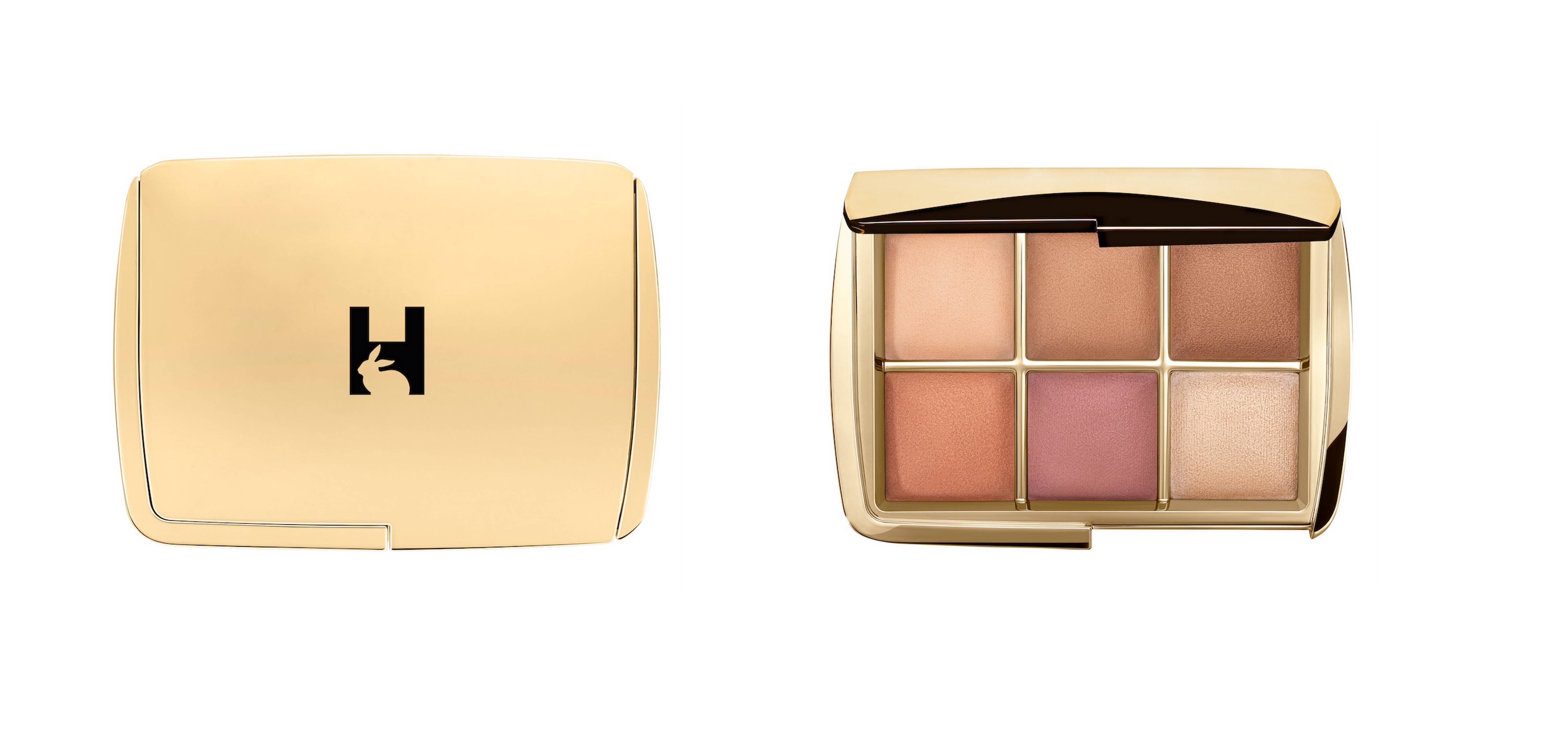 A cult favourite, Hourglass has just released a new Ambient Lighting Edit 'Unlocked' palette (HK$990) featuring six new vegan shades of powder: (soft light and filtered light), bronzer (golden bronze light), blush (nude glow and mood flush) and strobe lighting powder (champagne strobe light). Instead of the brand's name, this palette features an Hourglass symbol with the silhouette of a rabbit to symbolise their ongoing commitment to cruelty-free beauty. Five percent of all profits from this palette will go towards the Nonhuman Rights Project who work to secure fundamental rights for nonhuman animals.
Available at Lane Crawford
Marc Jacobs cult new highlighter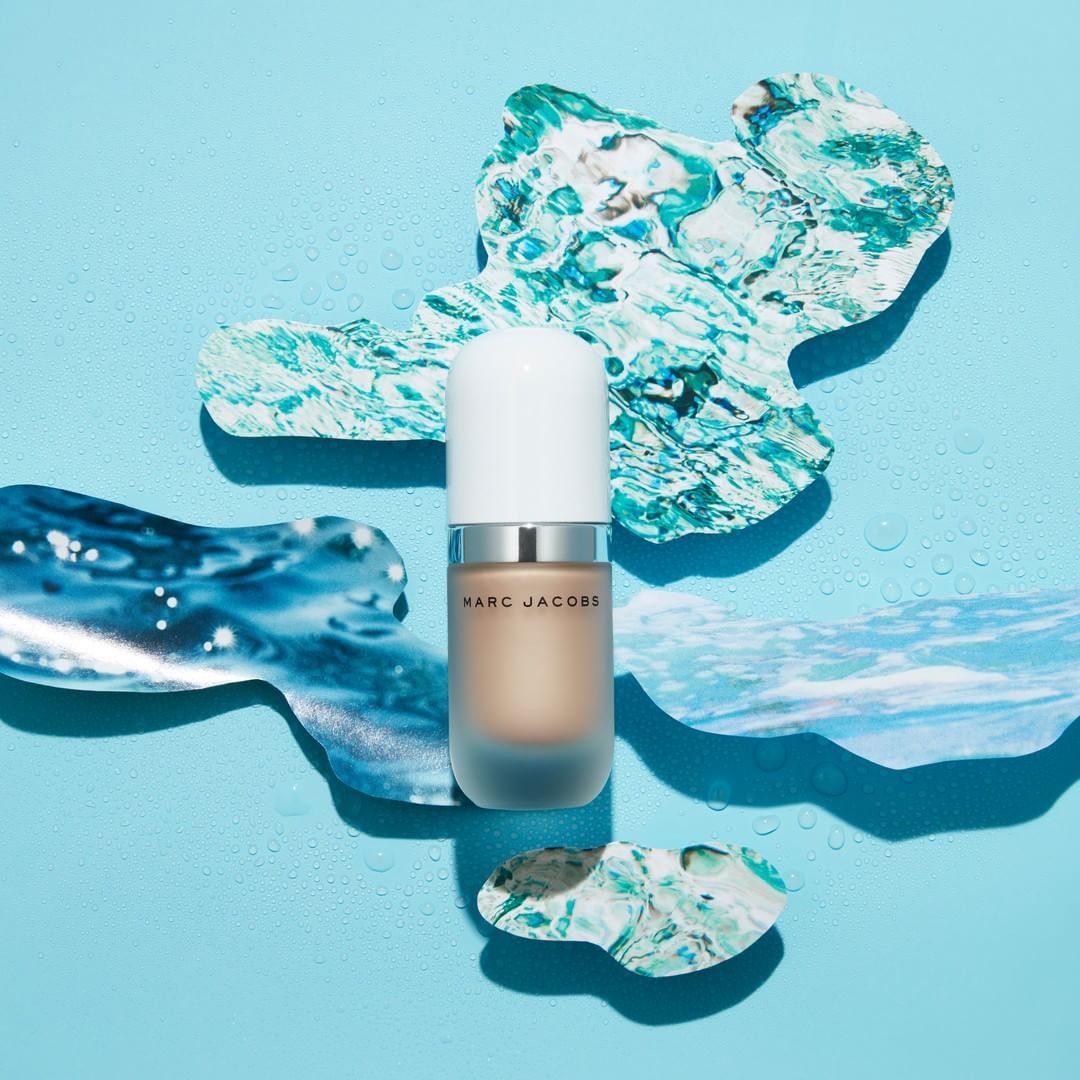 All you need to know is it's back in stock and you best get one if you've been after that natural glow. Marc Jacobs Beauty's cult Dew Drops Coconut Gel highlighter (HK$390) came out with a brand new limited edition colour called "Fantasy" – a warm rose gold. It basically sold out when Selena Gomez's makeup artist Hung Vanngo revealed it was a key part of her look in her music video for 'Fetish' and Kylie Jenner used it mixed with her foundation in her beauty tutorial with Vogue magazine. The highlighter has a gel base and illuminates and hydrates with a blend of five coconut actives and provitamin B5.
Sophisticated skincare from 111Skin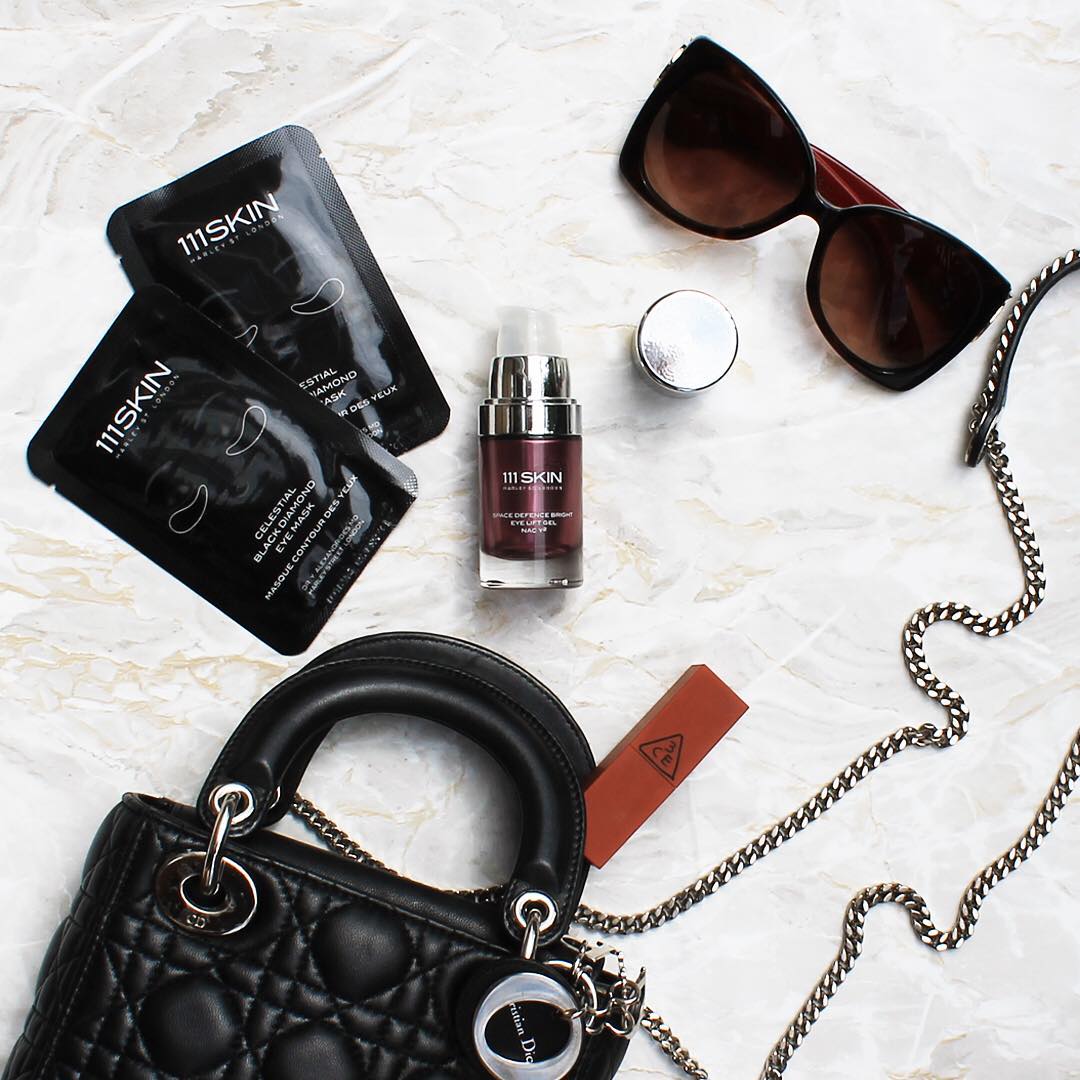 UK skincare brand 111Skin's ultra-luxe line of advanced products delivers effective results – pretty much instantaneously. Dr. Yannis Alexandrides decided to start his own line of skincare after receiving glowing feedback from his clients about the restorative creams he had designed to speed up recovering from cosmetic procedures. The mask range is particularly impressive – namely the Celestial Black Diamond Eye Masks (HK$655 for eight)containing Black Diamond particles which help the hyaluronic acid and retinol to penetrate deeply in the skin and CO2 Crystallising Energy Mask (HK$1,300 for five) featuring the brand's signature Triple Ceramide Complex and carbonic acid that drives CO2 into the skin – as is their Celestial Brand Diamond Night Cream (HK$5,235). The powerful moisturiser penetrates the skin on a cellular level and is filled with amino acids, antioxidants, collagen and hyaluronic acid.
Ayruvedic beauty with UMA Oils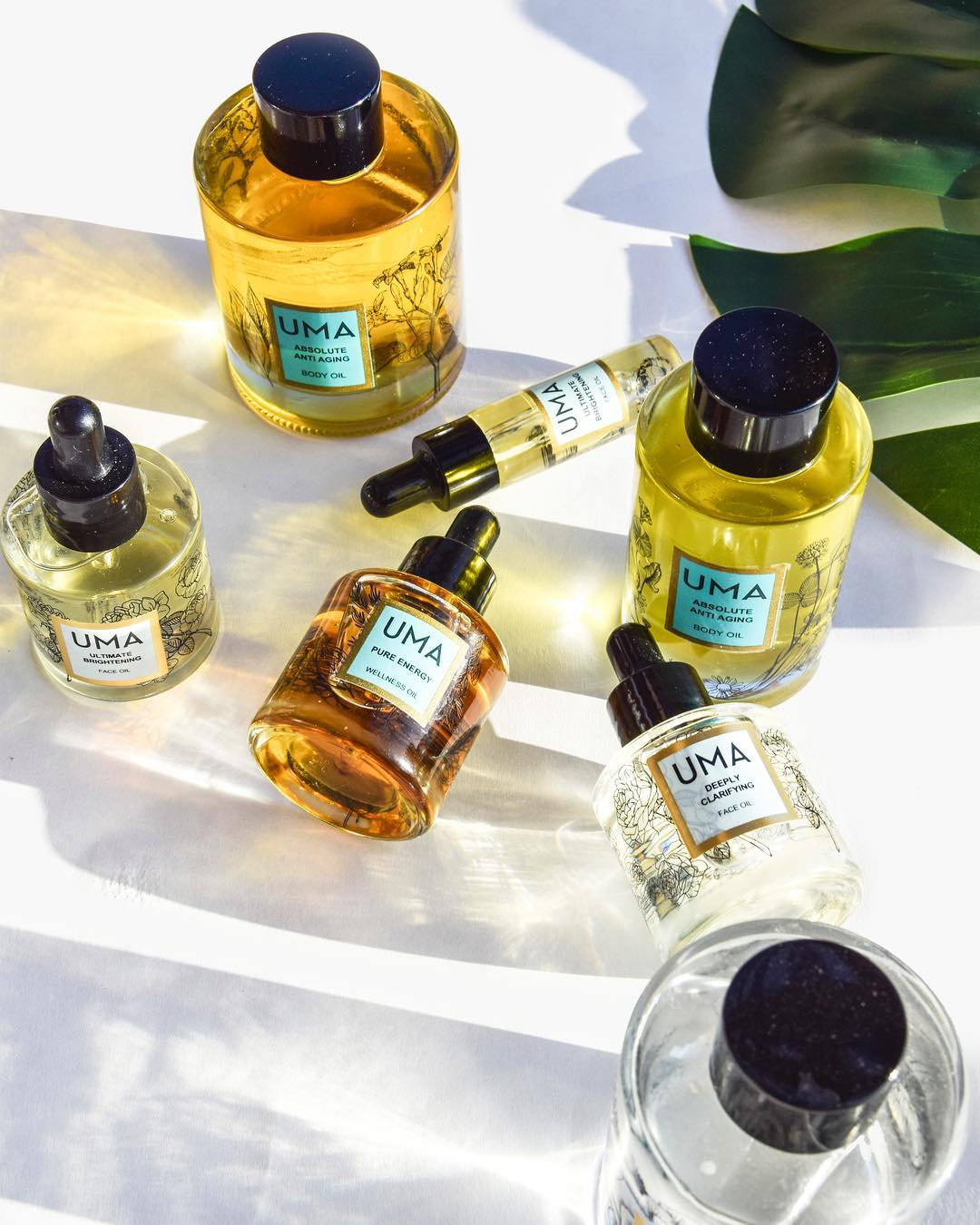 These handmade small-batch oils feature the finest and purest ingredients all extracted on Uma Oils founder Shrankhla Holeck's family estate – in fact, her family have been farmingorganic oils for the royal family in India and the world's leading luxury brands (such as Tom Ford and Estee Lauder) for decades now. What makes Uma Oils different? They offer highly-potent oils in their purest forms, which are well-suited for even the most sensitive of skins. Aside from their signature Absolute Anti-Aging Face Oil (HK$1,390), featuring balancing frankincense oil and antioxidant juniper berry, orange and pomegranate essential oils, and deeply nourishing Ultimate Brightening Face Oil (HK$1,190)made with sandalwood and rose essential oils, the brand also offers a line of Aryuveda and aromatherapy-inspired Wellness Oils. Our favourite is the Pure Energy Wellness Oil packed with peppermint and rosemary – rub it along your neck, ears and palms first thing in the morning or when you're feeling fatigued at work for an instant energy boost.
Available at lanecrawford.com
Rouge Dior Ultra Rouge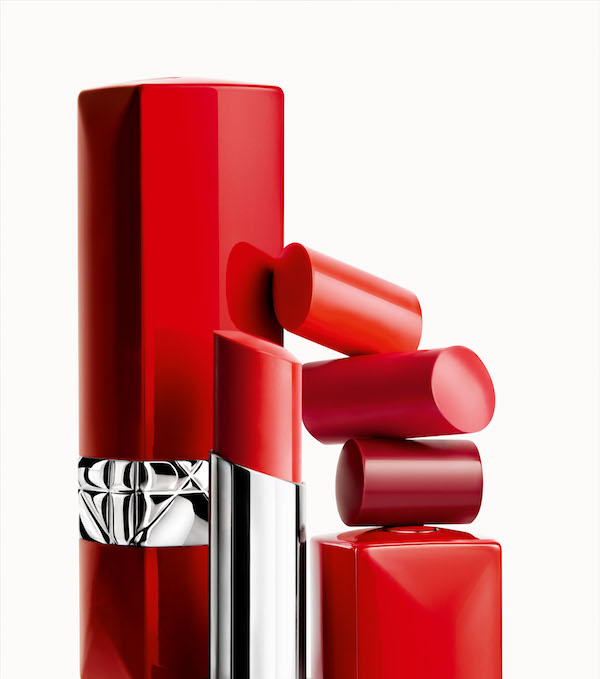 Dior lipsticks have always been a staple. Just in time for the new season, they're introducing a brand new lipstick: Ultra Rouge (HK$290). Packaged in an elegant lacquered red metal case, the Ultra Rouge lipsticks are available in four standout shades: Ultra Dior (classic red), Ultra Love (raspberry-hued), Ultra Shock (deep purple burgundy) and Ultra Star (bright red). Each lippie promises 12 hours of wear and a semi-matte finish, which looks like ink but is hydrating for the skin.
More: Christian Louboutin are coming out with their first ever eyeshadows