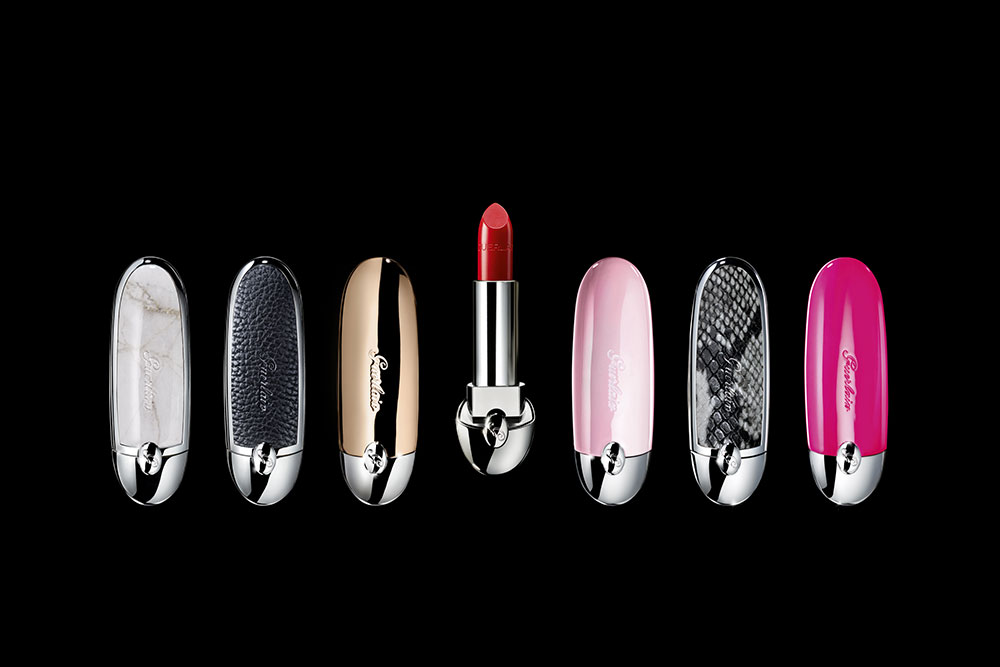 Your lipstick shade should be a personal reflection of what looks best on you… so why shouldn't its casing be just as personal? Guerlain's newest range of Rouge G lipstick does just that. With 15 different designs for the case and 31 shades, there's a mix and match option for everyone and anyone. Choose from sleek and chic marble cases or bolder animal prints. If you like something simpler, there are plain-coloured leather cases as well. For even more customisation, the lipsticks can be engraved with your name so you'll never lose it.
Formulated in 2009 by Oliver Echaudemaison's artistic direction, the Rouge G lipsticks are highly-pigmented and luminous, plumping lips thanks to hyaluronic acid spheres, mango butter and jojoba oil. The intricate cases are described like an item of fine jewellery, super luxurious and complemented by two mirrors for perfect application, every time. Designed by famous jeweller Lorenz Bäumer, ROUGE G is the first and only lipstick from Guerlain to reveal two mirrors.
Available now, the Guerlain ROUGE G collection can be found in stores.