GEOX founder Mario Moretti Polegato on the company's success and future
December 11, 2019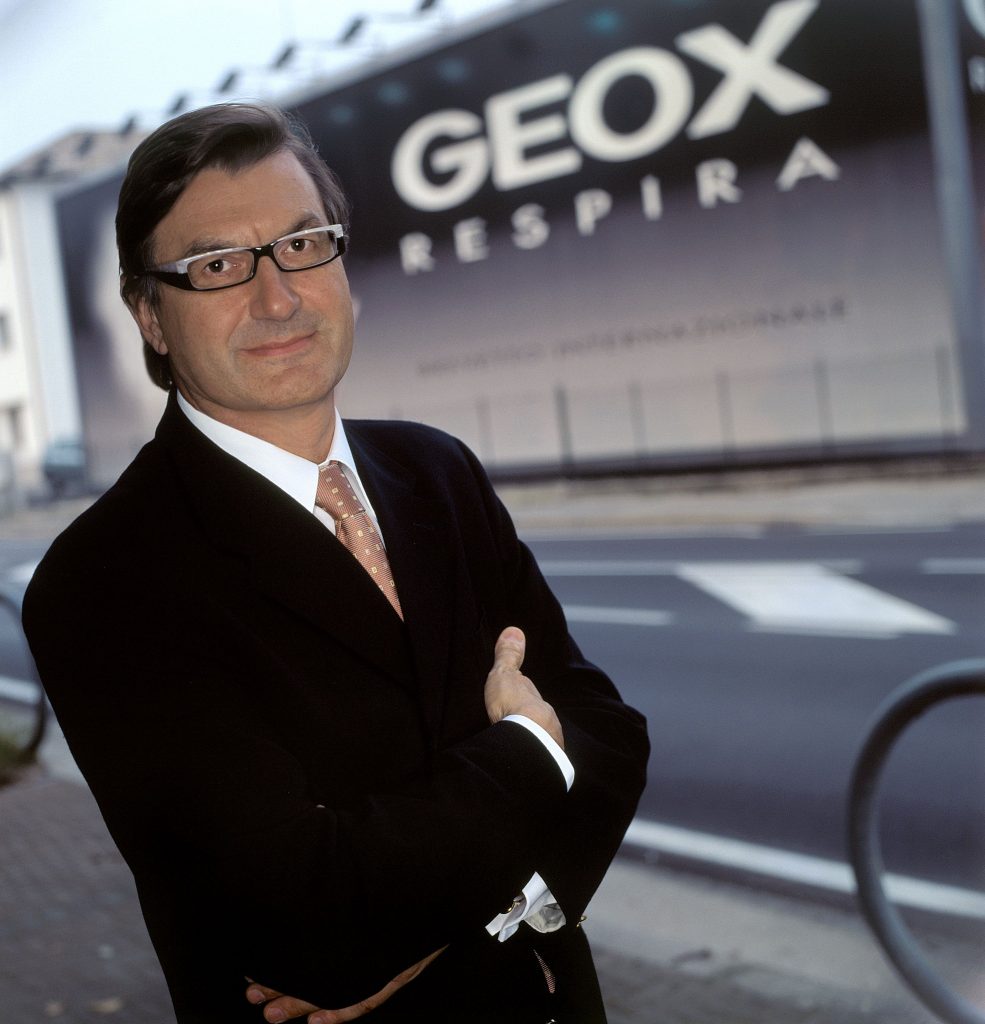 Over the past two decades, Italian brand GEOX has earned a place in history for making waterproof, breathable and comfortable shoes that have conquered the world over.
While the original idea, that of making a breathable shoe, did not get any traction with the biggest sport brands in the 1990s, Mario Moretti Polegato, the founder of GEOX, did not give up and founded its own label. Decades and many pairs of shows later, its company is one of the most successful in the crowded footwear industry.
"I started in a garage like Steve Jobs, and many big companies rejected  this technology, including the Spanish Kelme. At the beginning we were 4 people, then we went on to be 40, then 400 and today we are 30000, present in 115 countries," he recalls.
The challenge for the future however, is to constantly find the right balance between sustainability and innovation and stylish designs that appeal to multiple generations.
Kieran Ho sits down with Moretti Polegato to talk about his creations, the footwear market and GEOX's upcoming plans.
Can you explain what led you to create the world's first breathable shoe?
I was born to a family that has been running an Italian sparkling wine business for generations, and I have always wanted to contribute to the family business, for which I got a degree in enology. In the 1990s, I went to Reno, Nevada for a wine convention. After an important meeting, I decided to take a walk, so I changed shoes, put on some rubber-soled sneakers and headed off into the Nevada desert. My feet were suffering; it was too hot. I had a pen knife in my pocket, so I cut some holes in the soles. A bit of ventilation made such a difference.
After three years of research, I wanted my innovation to be recognised worldwide. I tried to sell my patent to those leading sports brands in the US and Europe, but it didn't work out. So, I decided to create a brand by myself. From a tiny business with only five employees to now as one of the largest footwear company in the world, GEOX grows on innovations that ensure quality and well-being. This is GEOX's mission.
Where do you think GEOX fits in the footwear market when it first started vs today?
We are reorganising our whole strategy, because we want to invest more in design to offer a more wholesome product for women. GEOX is known for its comfort, but we want to be known for our style too. For that we need to invest in marketing, advertising and design. Also for clothing, we have created and developed a jacket that breathes. Besides continuously investing on innovation and patent technology, we will continue to pay strong attention on sustainability as it is the cornerstone of the group's philosophy.
What do you think was the key to your product's success?
Patent is the key of our success, really. GEOX has over 35 patents registered in Italy and worldwide to protect its special technology and 10 applications pending approval, and to make sure the products we produce always live up to the standards.
Are there any changes you would like the brand to undergo in the next few years?
GEOX wants to bring wellbeing and quality living to our customers. To this end, we will keep on developing new patented technologies to satisfy the needs of our customers with new footwear offering. Meanwhile, we also want to attract female customers. Mr Ernesto Esposito, one of the best Italian footwear designers, is in charge of GEOX women's collection. I hope he will come up with more surprises in the future.
What inspires you to keep going, both in your personal and work life?
I love challenges, I like to win. The passion for technology lies in the brand name. Our name is not traditional for an Italian company. I decided not to use my last name as the basis, but a concept. Geo in Greek is a land. A person walking barefoot feels the most comfortable. We try to produce shoes that allow us to get as close to this feeling as possible, we make it with the help of technology. "X" in the brand name is a symbolic designation of the technology.
What's one thing you wish young people would stop doing?
Instead of stop doing, we wish that the next generation will be more concerned with endangered species and understand the importance of protecting them along with the planet where we are all living. We pay a lot of attention to sustainability, from the point of view of the origin of the materials we use, and we have important agreements with all our suppliers to respect this. We have introduced recycled materials, such as plastic and rubber bottles reused for our shoes and in clothing. The concept of sustainability must be present in everything we make
What's one piece of advice you have for young people?
There are many innovators out there who are unable to show the world their talents only because the lack of opportunity. So, I go to universities and do guest lectures frequently to hopefully inspire the youth to hold on to their brilliance and to pursue their dreams, just like I did.