Flashback: Songs from the '90s that Gen Z don't know – but should
August 14, 2020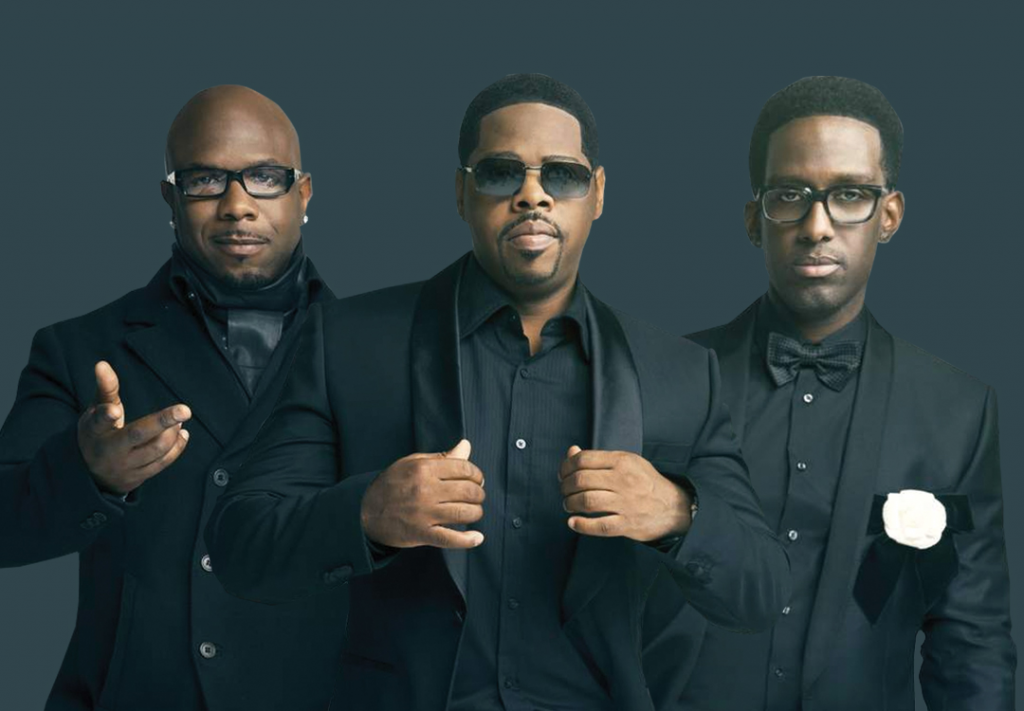 Time flies when you're having fun, and there's no denying that the '90s happened longer ago than many of us millennials or Gen Xers would care to admit – as proven by the fact that Gen Z now has an almost completely different set of cultural references.
Inspired by the viral TikTok trend where today's teens tested their knowledge of music from the '90s, The Pudding website did some research to uncover which of the era's biggest hits were still recognised by Gen Z – and, aside from causing several existential crises, the results showed some serious cultural gaps that we thought needed to be filled.
With that in mind, here are some of the best '90s songs that the majority of Gen Z don't know, but definitely should:
It's All Coming Back To Me Now – Celine Dion
Gen Z recognition rate: 21%
Songs these days just aren't dramatic enough. Then again, we're not sure if there's any point trying to top the theatrics of this storming power ballad by patron saint of all things OTT, Celine Dion.
The video for this six-minute epic (and that's just the "short" version) features (deep breath): a lightning storm, gale-force winds, a castle full of candles, an explosive death, Celine making out with a hunky ghost motorcyclist, and a weird room playing videos on loop of all of the above. If you aren't scream singing along by the second chorus, ideally accompanied by dementedly flinging your arms about in all directions, you may need to check for a pulse. Much like that poor hunky ghost motorcyclist #RIP.
MMMBop – Hanson
Gen Z recognition rate: 29%
Like many of the best pop songs, "MMMBop" is complete nonsense – part of the pantheon of music's finest made-up words, à la zig-a-zig-ah – but that only adds to its charm. A summery, sunshine-soaked slice of pure pop joy, it was originally dreamt up by the then-teenage Hanson brothers in their living room, before becoming a worldwide smash hit in 1997.
Leave aside the gibberish and it's actually a far deeper song than you'd think, covering the fleeting nature of life, love and your hairline… but that ridiculous euphoric earworm of a chorus is just too good to resist. Millennials – if you want to feel old, Hanson now have 13 children between them, and don't have long hair anymore. But hey, at least we'll always have "MMMBop."
The Boy Is Mine – Brandy & Monica
Gen Z recognition rate: 34%
Silky-smooth R&B catfights was probably a music genre that began and ended with "The Boy Is Mine", but it did so in style – this Brandy & Monica behemoth remains one of the most successful duets of all-time, spending 13 weeks at the top of the charts in America in 1998.
The track was originally conceived to combat rumours of a rivalry between the two young singers; instead, in the most '90s gossip ever, Monica apparently punched Brandy in the face at the MTV VMAs. Regardless, let's just appreciate this velvety, bitchy mid-tempo jam in all its glory – from its video of dizzying camera angles, strangely-shaped apartments and a girl-power twist, to its call-and-response set-up loaded with unexpectedly lush orchestration, undulating lyrical twists and turns, and a pass-agg burn for the ages in "I'm sorry that you seem to be confused". Savage.
Never Ever – All Saints
Gen Z recognition rate: 8%
At the time, All Saints were sold as the cooler, edgier alternative to the Spice Girls. Well, it seems that being cooler and edgier gets you nowhere since only 8% of Gen Z recognise their biggest hit "Never Ever", compared to the whopping 93% that recognise "Wannabe."
This is frankly a crying shame because "Never Ever" is a true Rolls Royce of a break-up song – sleek, precision-engineered, top quality, timeless. Even 20 years on, it continues to exude cool, with gospel-tinged melodies, rich vocal harmonies and a spoken-word monologue that a whole generation can still recite word-for-word, whilst somehow not being able to remember what they had for breakfast that day.
Return Of The Mack – Mark Morrison
Gen Z recognition rate: 32%
Getting over a cheating ex was never catchier than with this uplifting R&B banger, which sounds as fresh as the day it was released back in 1996 – with just one blast of those iconic opening bars enough to trigger a chain reaction of appreciative rhythmical head nodding from millennials everywhere.
Oh, if only we could all have Mark Morrison's sheer swagger, strutting through life in a black leather jacket, giant monogrammed gold chain and snakeskin shoes, demanding that everyone watch our flow, effortlessly serving up tunes as transcendent as this. While he may never have had a hit this big or brilliant again, don't shed too many tears – he's now raking in the royalties after McDonald's finally gave in and used "Return Of The Mack" in an ad to mark their post-lockdown reopening in the UK. Here's hoping he's using the money to buy even more gigantic gold chains.
I'll Make Love To You – Boyz II Men
Gen Z recognition rate: 13%
While only 13% of Gen Z recognise this song, it's a fair bet that many more might have actually been conceived to this song – a renowned baby-making serenade that spent 14 weeks at number one in America in 1994. In anyone else's hands, "I'll Make Love To You" would be a total cringe-fest, but Boyz II Men's emotional sincerity, incredible harmonies and honeyed voices turn it into a thing of shimmering '90s beauty.
They even manage to emerge with some dignity from the ludicrous video, shot through industrial-grade levels of Vaseline, which sees the group appear in increasingly madcap ensembles (including patented boy band all-white, silk pyjamas and matching windbreakers), whilst a hapless guy attempts to romance a woman by… copying down lyrics from a Boyz II Men CD. They were simpler times, okay?
More Than Words – Extreme
Gen Z recognition rate: 35%
No snark, just soul. This beautiful stripped-back balladry came from the most incongruous of sources – an album called Pornograffiti by hard rock band Extreme, whose wild mountains of rock star hair were the only discernible sign of their usual musical leanings.
More Than Words has provided the soundtrack for countless first dates, first kisses and first dances over the years – pretty good going for a minimal acoustic guitar-based ballad all about how meaningless the words "I love you" have become.
Vogue – Madonna
Gen Z recognition rate: 47%
In a time of RuPaul's Drag Race and Ryan Murphy's Pose, how is it that only 47% of Gen Z recognises Madonna's "Vogue"?
From the era where Madonna breezily zipped ahead of the zeitgeist, rather than hobbling along behind it, "Vogue" was inspired by the at-the-time underground Harlem ball scene, where the LGBT community invented the art of vogueing. This dancefloor smash brought those moves into the mainstream, causing even the most rhythmically-challenged to strike a pose or two. It also birthed Channing Tatum's majestic vogueing 25 years later, so for that, we are eternally grateful.