Award-winning milliner Awon Golding on bridal masks and the future of weddings
November 5, 2020
With COVID-19 restricting large gatherings, many people have had to reschedule or postpone their weddings. We spoke to London-based milliner and bridal expert Awon Golding (who's dressed the likes of the Duchess of Sussex, Lady Gaga and Dita Von Teese) on how her brand has adapted to these testing times – as her finely crafted pieces are meant to be worn during grand, festive events such as weddings. Her creative solution? The most gorgeous bridal face masks.
Which piece is your favourite within the face mask range you've specifically crafted to reflect the pandemic situation?
I love the Bonica mask; it's the perfect blend of drama and elegance that you want on your big day. The ribbons are wired so you can reposition as you please. I also love the Rosa mask, which has a removable hand-made silk rose brooch so you can pin it on your dress or lapel afterward.
For brides who would like to invest in a headpiece or custom hat as a part of their wedding attire, what pointers would you give them?
Try on lots of pieces to see what suit you and what you feel comfortable wearing. Of all the accessories associated with a wedding, a headpiece is the most important, in my opinion, as it features the most prominently in photographs and makes for a fantastic heirloom for future generations. It's money well-spent.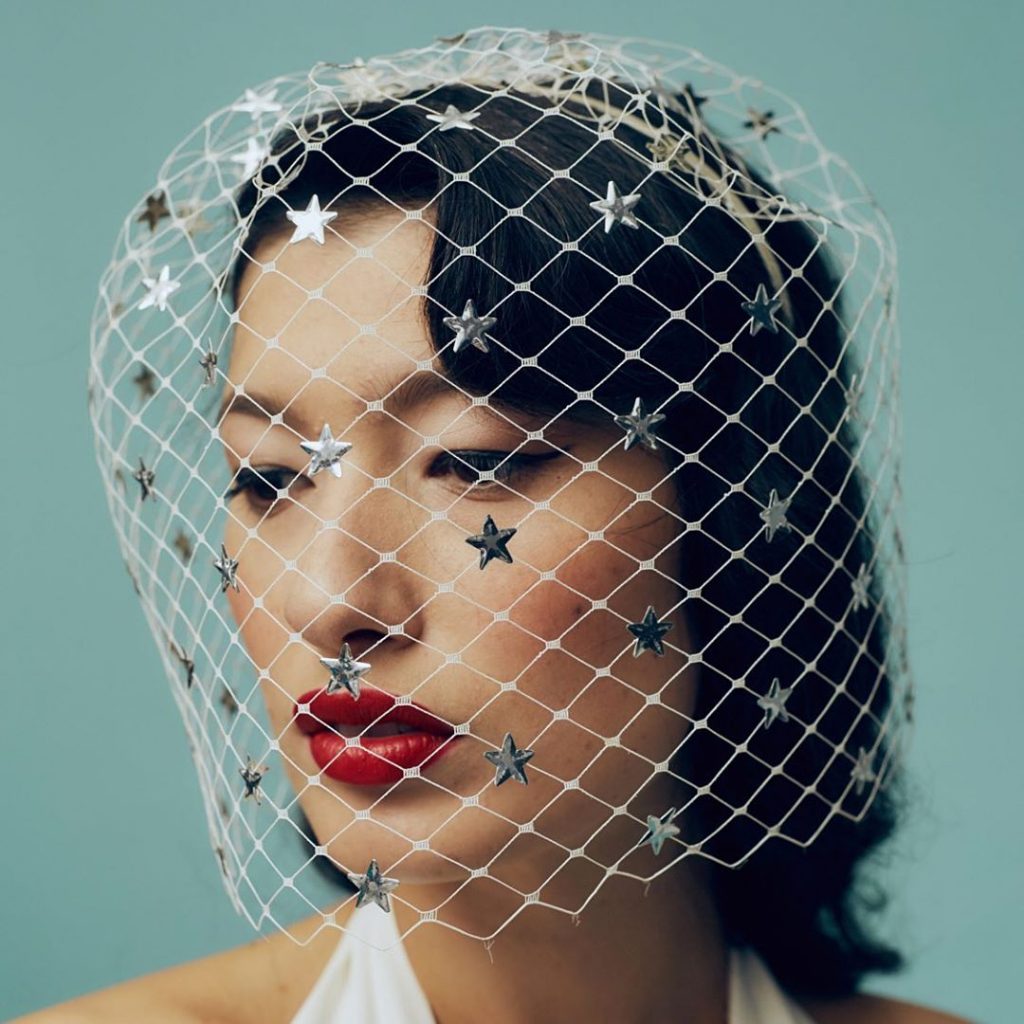 With social distancing directly limiting events and lavish functions, does it impact the way you design?
Due to COVID and subsequent capacity restrictions, weddings have shifted away from large venues and elaborate church or cathedral weddings. We see many more city-hall civil ceremonies and intimate affairs with a select few friends and family. Huge, long, decorated gowns seem out of place in these more private venues, so I've seen a trend amongst my brides for wearing more relaxed silhouettes, jumpsuits and shorter dresses. A birdcage veil or structured bow pairs with this simplified look very well.
During this challenging year, how do you stay mentally well?
I'm trying to keep myself busy and keep on creating. The more you make, the more you grow as a designer, so I'm using this time to further my millinery skills and push myself to be a better designer. On top of that, I've started running to stay fit and as a means to keep grounded.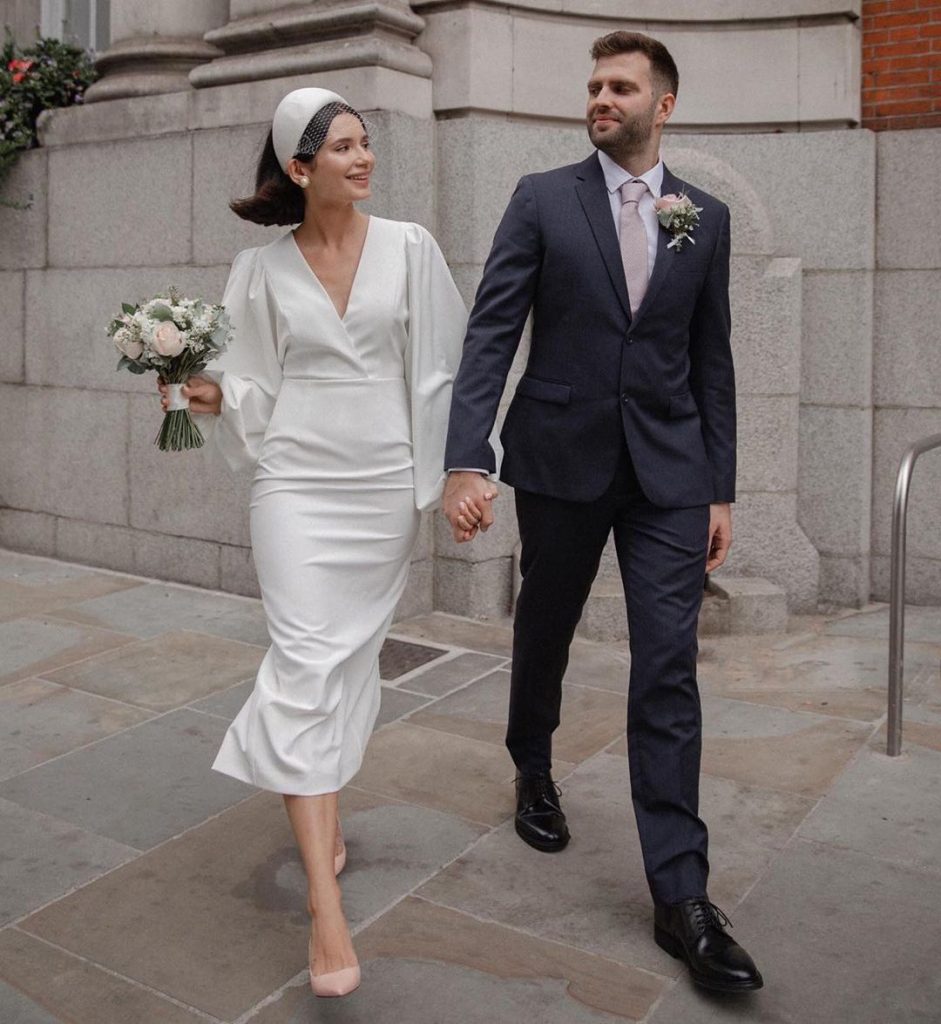 What are your thoughts on virtual weddings?
I recently went to a wedding where my friend's parents had to Zoom in as they were in LA and couldn't make it to London due to travel restrictions. It's sad, but necessary in these times. We're just lucky that the technology exists for people to still be "present" without actually being in the room.
Do you think that more designers will venture into creating bridal masks as the New Year unfolds?
I'm sure that more bridal brands will launch masks. I'm not really sure why they haven't done it already. I think it's a cool keepsake from an incredibly strange point in history; it really dates your ceremony as being in the time of COVID. I've definitely seen an uptick in general of designers launching their own masks. I think we'll see more of this as the pandemic progresses and people start using reusable masks more. The reality is that we're wearing face masks for hours on end almost seven days a week now, so why would you not get something that looks stylish as well as being functional?
Awon Golding's bridal masks and covetable hats are available on awongolding.com 
See also: Q&A: Gloria Yu of Yunotme on sustainability and greenwashing