Battle Trend: Harness your strength
June 27, 2019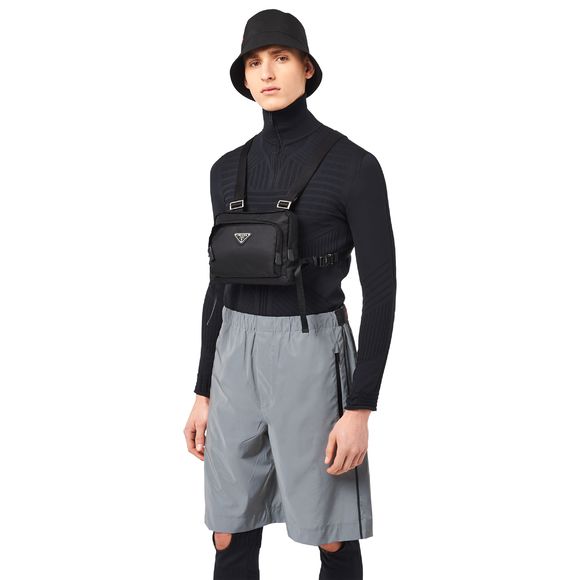 For the past few season, brands – even the most traditional ones – have been introducing more "experimental" pieces on the runway, and slowly but surely they have been making an impact on contemporary day to day fashion as well. one of our favourite pieces this season is the harness, which is literally making waves. 
Here are a few harnesses that #welove and that are must-haves to rock the streets in style.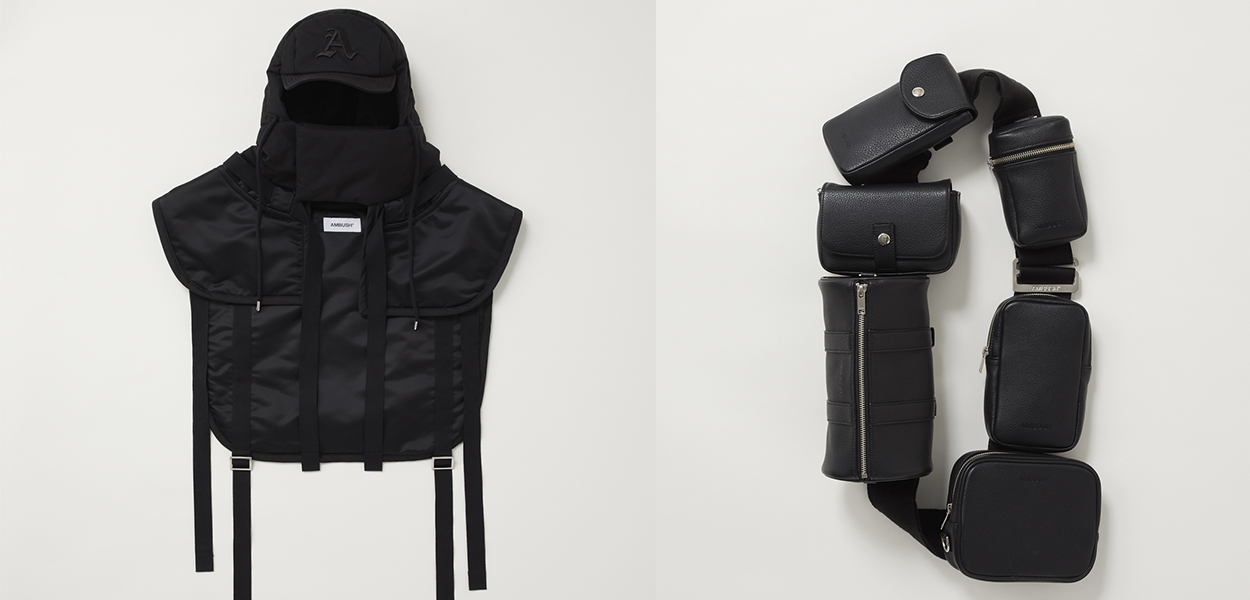 AMBUSH® began in early 2015 as an experimental line of jewellery by VERBAL & YOON influenced by the innovative pop culture and the aesthetic of Tokyo. The brand slowly made it to the top and is now one of THE MOST hyped street brands of the century (don't @ me!), also thanks to collaborations with Louis Vuitton (Kim Jones era), Sacai and Nike. While it started off as a jewellery line, the brand slowly started to experiment with different aspects of fashion. For AW2019 Mens & Womens collection, they've come out with a belt that could literally carry anything as it has six bags on one belt. 
Think about it… technically you're paying the price of a belt for six bags.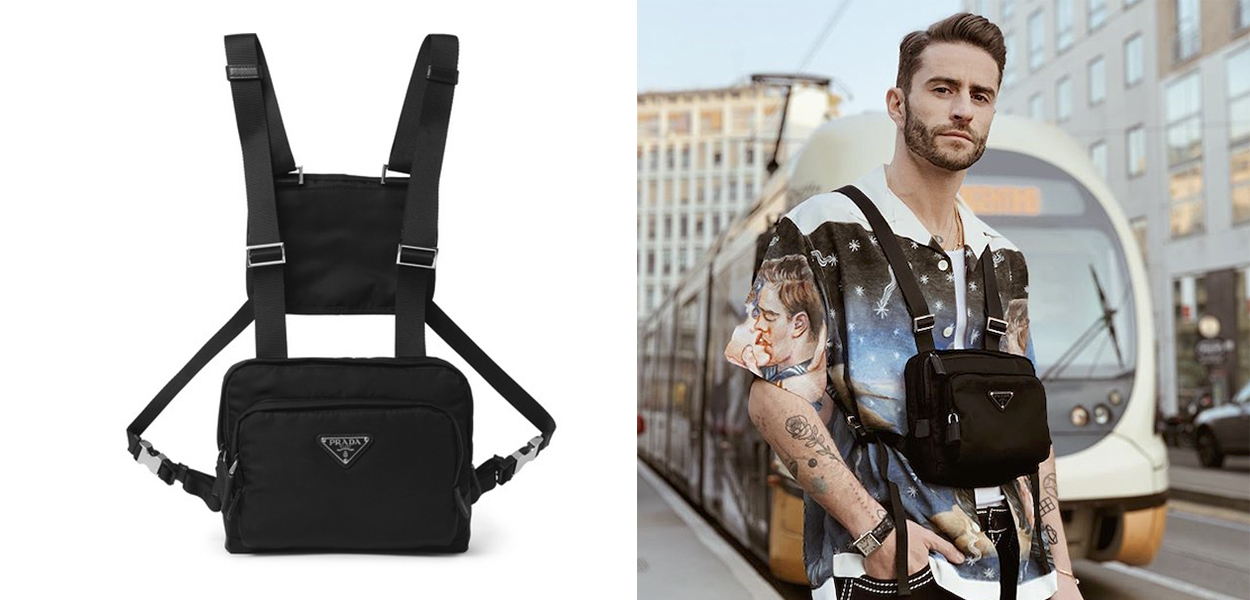 Prada needs no introduction as an iconic brand. The brand actually made it's debut back in 1913 manufacturing premium Italian leather bags, which still remain all-time classics. In the past few years, they've also been blessing us with some incredible contemporary designs, even delving into the street style euphoria. We are in love with this harness, which carries the now-iconic black design that took the world by storm back in 1973.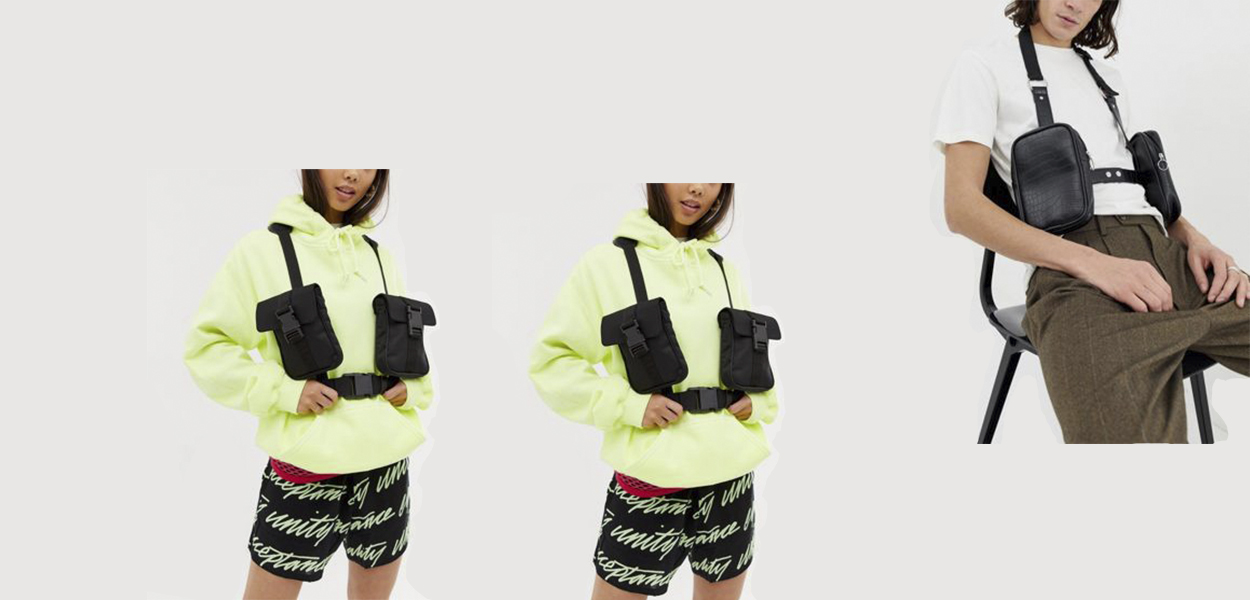 I'm sure most of our readers aka YOU, already know how ASOS is the best option when it comes to finding items that you won't be able to find in any store (Flashback to college time). This season, as usual, they've caught on the trend of utility wear and harness bags, featuring over 6 bags (similar design – no shade!) with different types of leather and different colours. If you're the one that wants to experiment with the trend but don't really want to splurge a huge amount of money, ASOS gotcha covered!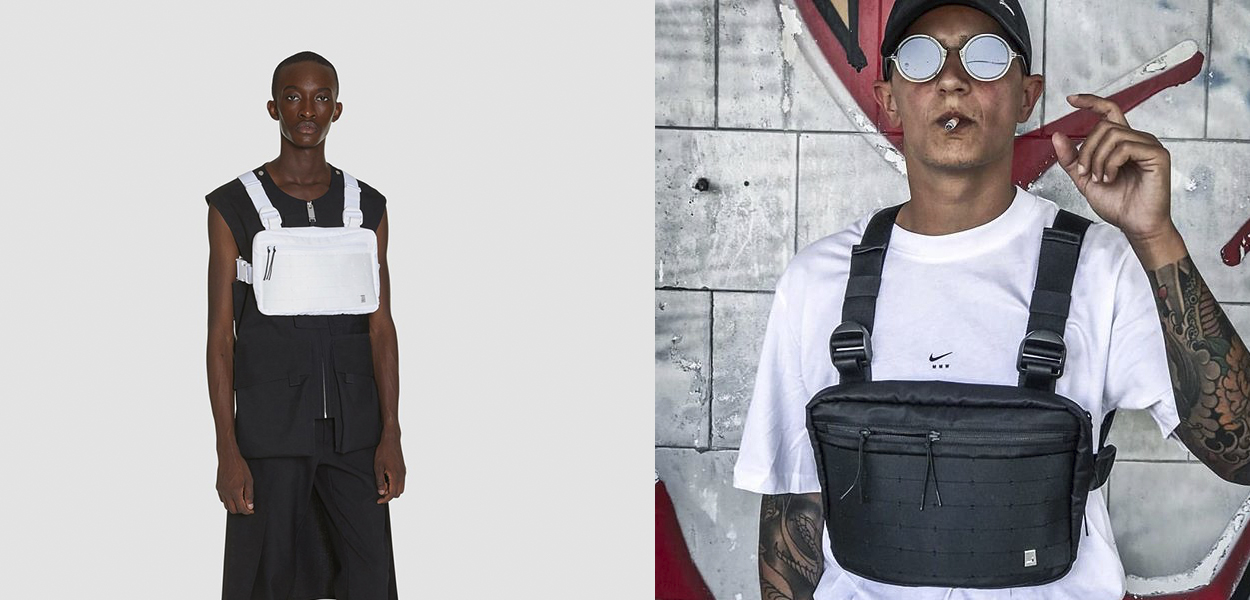 Fun fact: The iconic and recently revamped Dior saddle bag is designed by the one and only Matthew Williams, which is also the founder of 1017 ALYX 9SM aka Alyx Studio. Similar to Raf Simons and Helmut Lang, Alyx Studio is mostly inspired by subcultures dimensions from the skateboarding scene in Malibu to the boiler room scenes in Berlin. Since the start of the brand, the focus has been more on the hardware accessories and bags over clothing. If you're looking for a more affordable harness bag that would last you a long time, this would be it.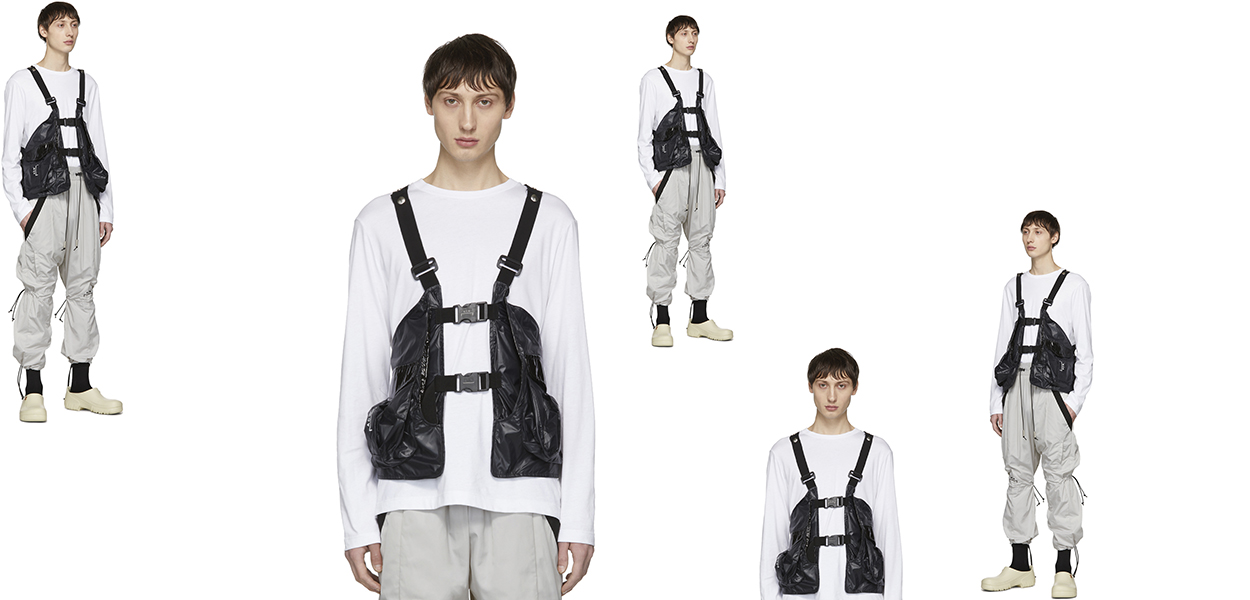 A-COLD-WALL is one of the most loved designer brands in the past few years as seen in fashion weeks by buyers and editors worldwide. Inspired by the British class system and combining the old fashion working-class uniforms with elements of the high-end luxury Savile Row tailoring. The best thing about this particular item is that all the zips are in front, perfect for travelling with all your life long belongings!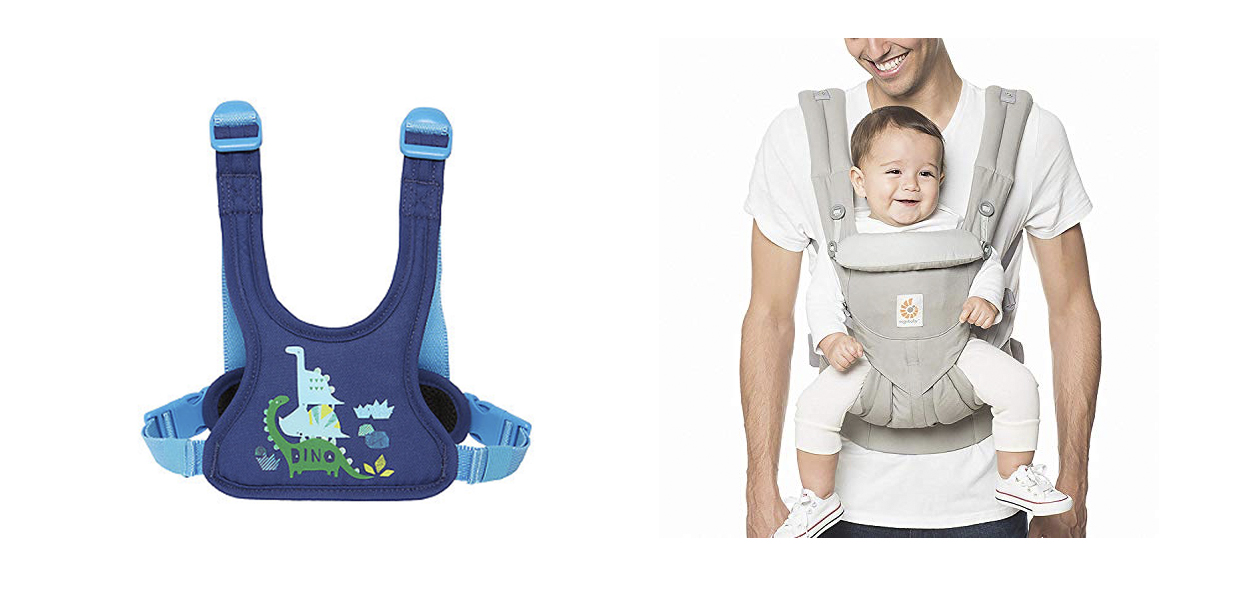 Honestly if all of the options above fail, you can still get a baby harness and try to make it fashion. 
In this Story: fashion