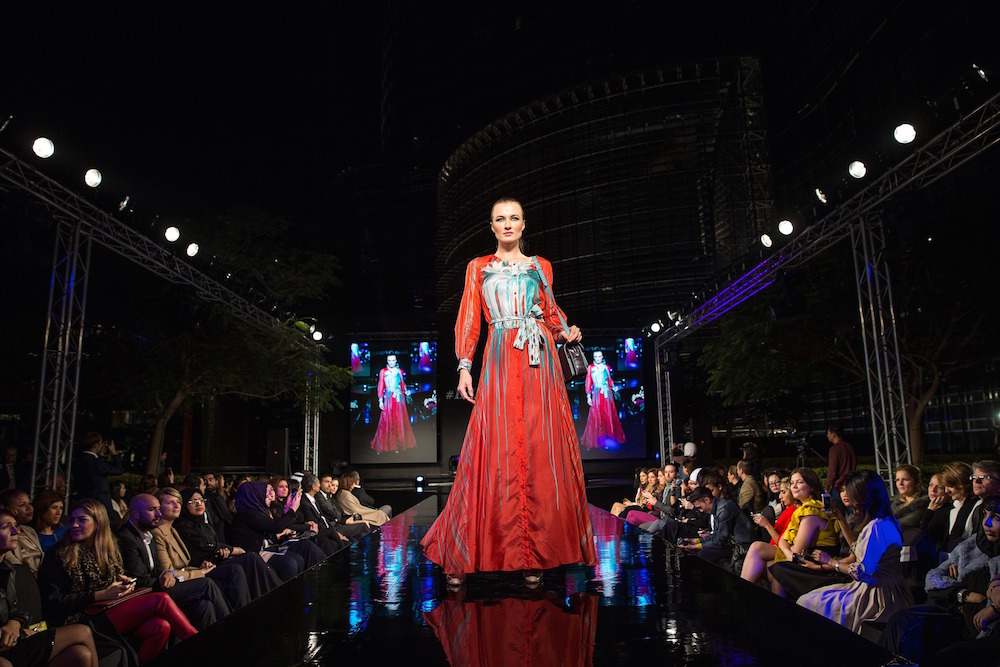 Our intrepid Fashion Editor Kieran Ho takes us through a day in the life of Fashion Week, as he dashes from London to Milan, and a few fabulous shows in between.
4:30 a.m.
I wake up at the hotel in London. I moved to an airport hotel last night because I was convinced that I wouldn't wake up on time, and miss my flight.
5:00 a.m.
I get some emails from the office about deadlines, etc… and forget to pay attention to the time.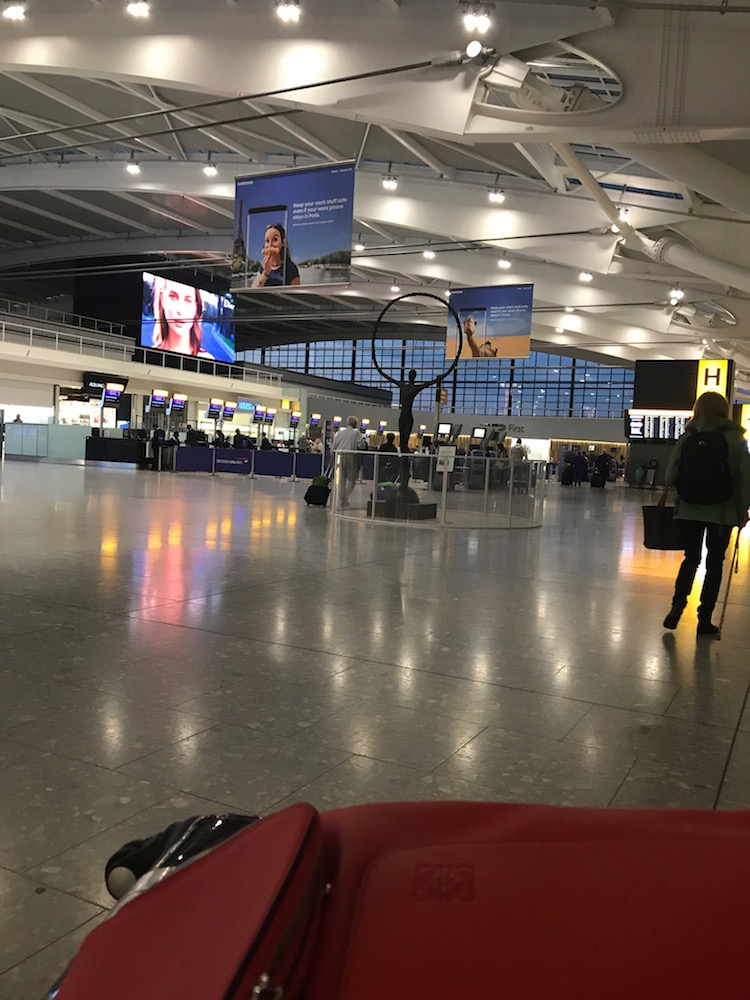 6:00 a.m.
I finally check out and head to the airport, check-in closes at 6:30am.
6:30 a.m.
It's a close call! I arrive at the airport with only a minute to spare. I check in, only to be informed my seat has been downgraded a class because the plane is overbooked (is this even possible?!). I'm not a happy camper.
11:00 a.m.
Made it to Milan.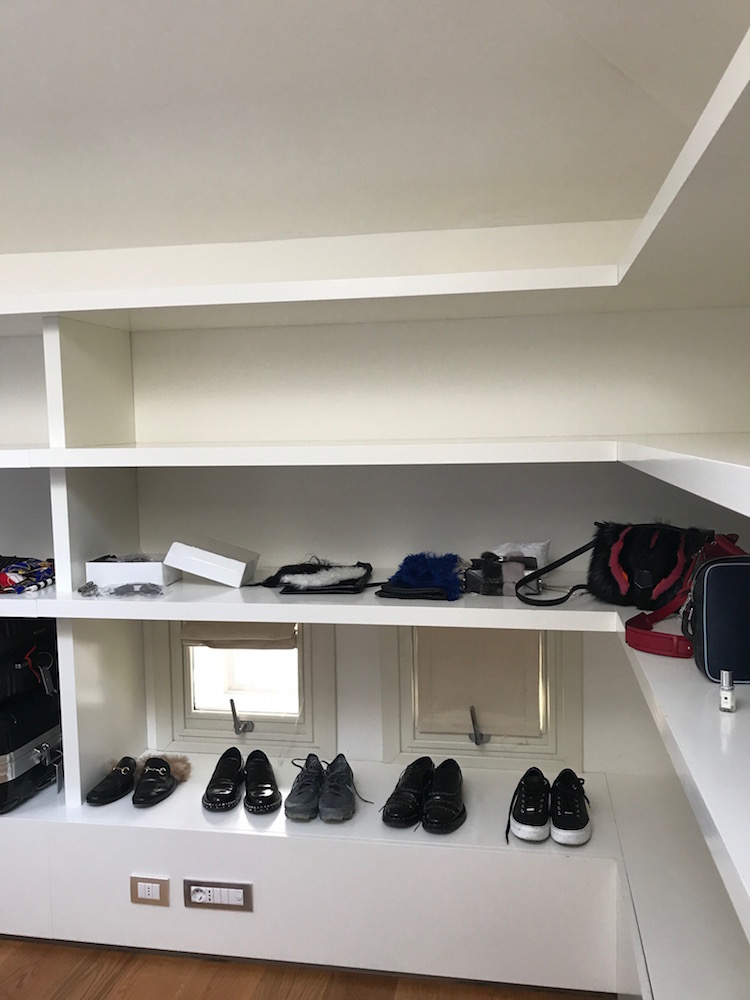 2:00 p.m.
Spent two hours unpacking, and visual merchandising my room—there will be some very rushed mornings so it's probably better I can see all of my clothes.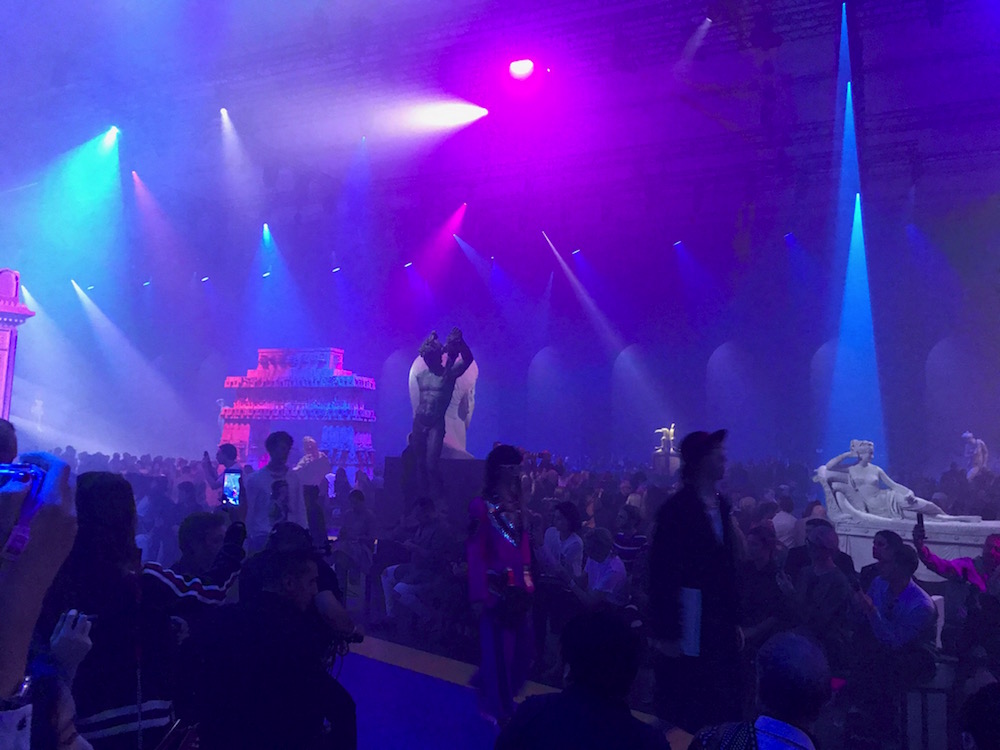 3:00 p.m.
Gucci! What an intense show with pieces of architecture and relics from around the world. An archway from Egypt, a Grecian sculpture, a fallen Roman pillar. The show was a rave, flashing lights, pulsing music and all. The clothes were stunning, as always.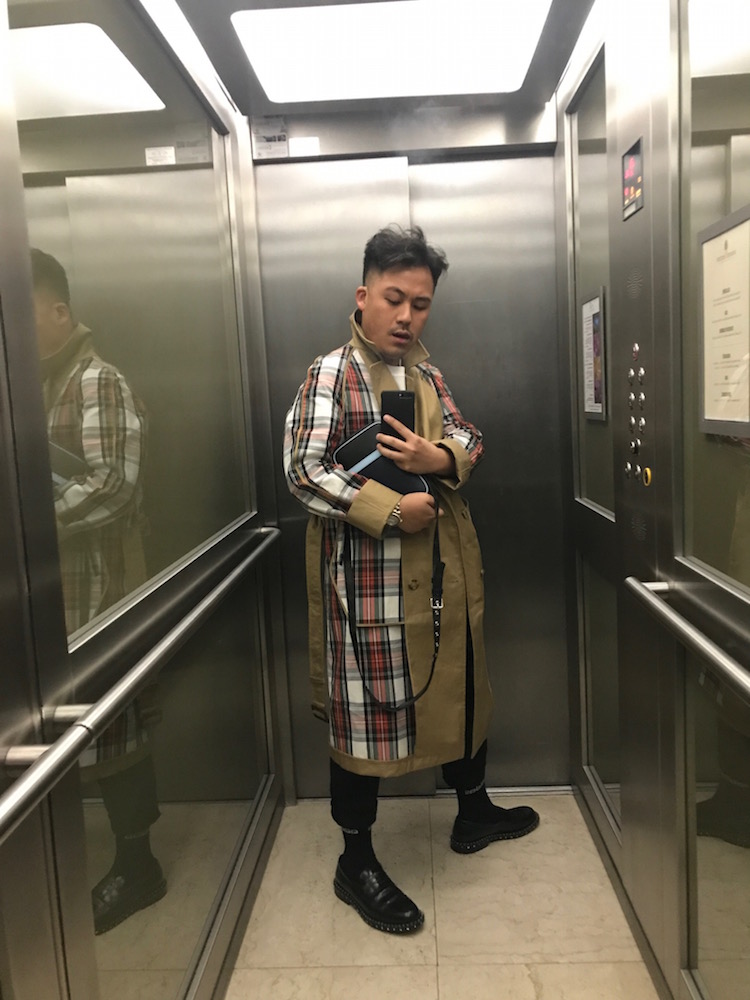 5:00 p.m.
Back to the hotel for a pizza (yes we love carbs) and a quick change of clothes. Now off to the N21 show.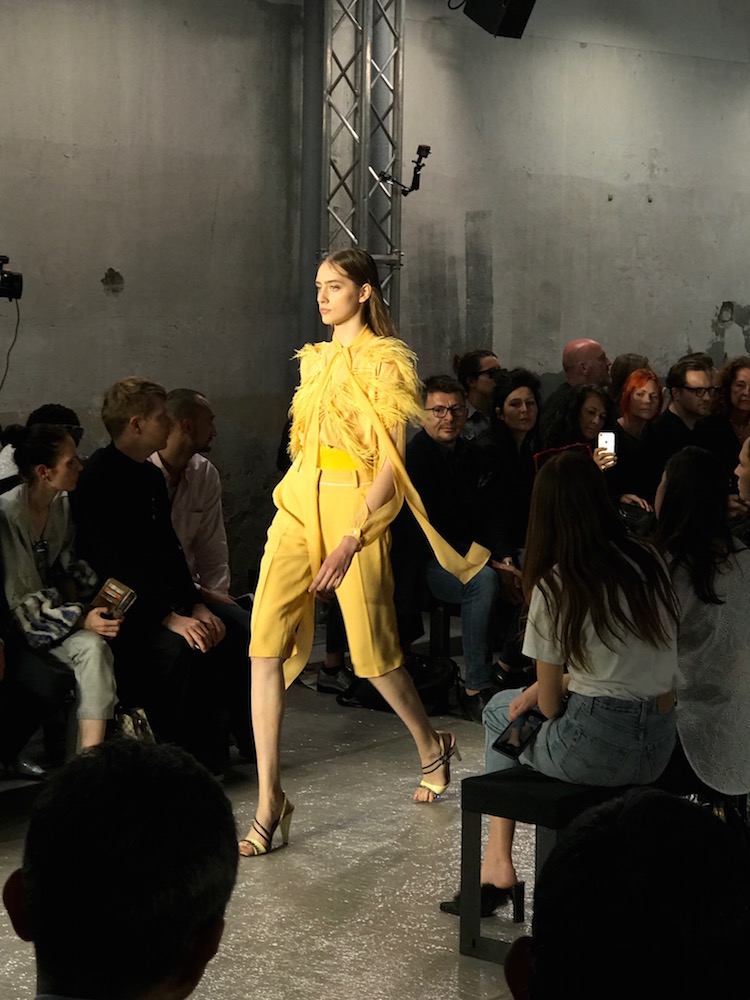 6:00 p.m.
N21 was a feast of feathers, hooded dresses, crystals, and the colour of the moment - yellow.
7:30 p.m.
A visit to the Brunello Cucinelli showroom revealed a lovely courtyard with drinks and food. I had to remind myself I'm here for the clothes. The collection on show had more feathers and pleats than they've ever done before. Very cool yet very very luxe.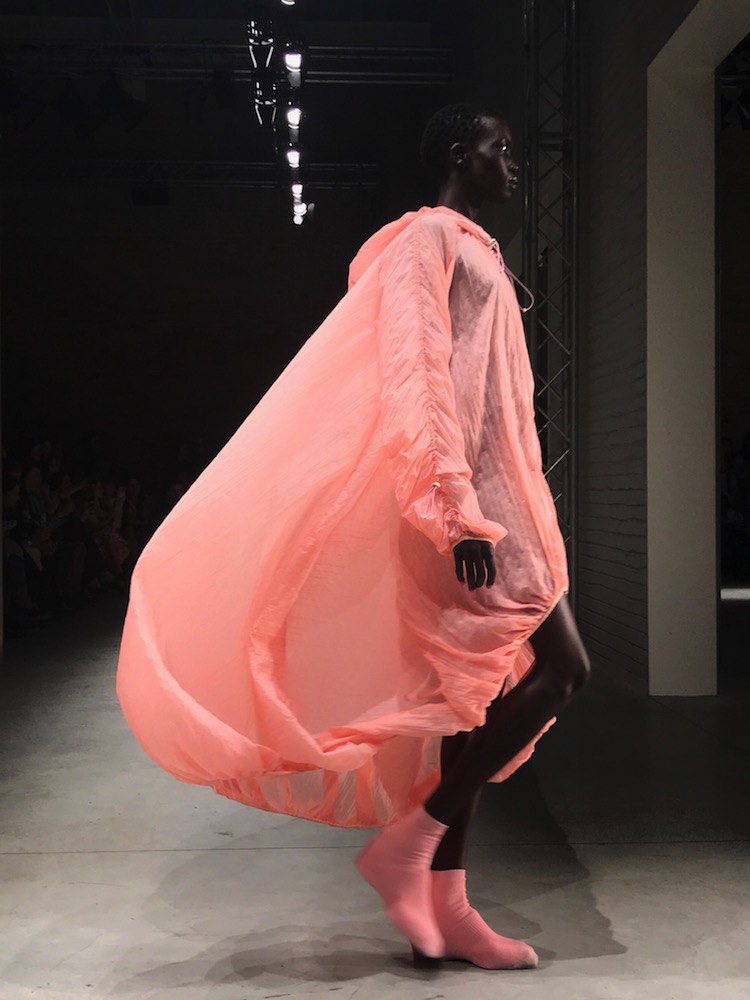 8:30 p.m.
Made it to the Angel Chen show at the National Museum of Science and Technology just in time. She showed streetwear with a touch of delicate utilitarianism.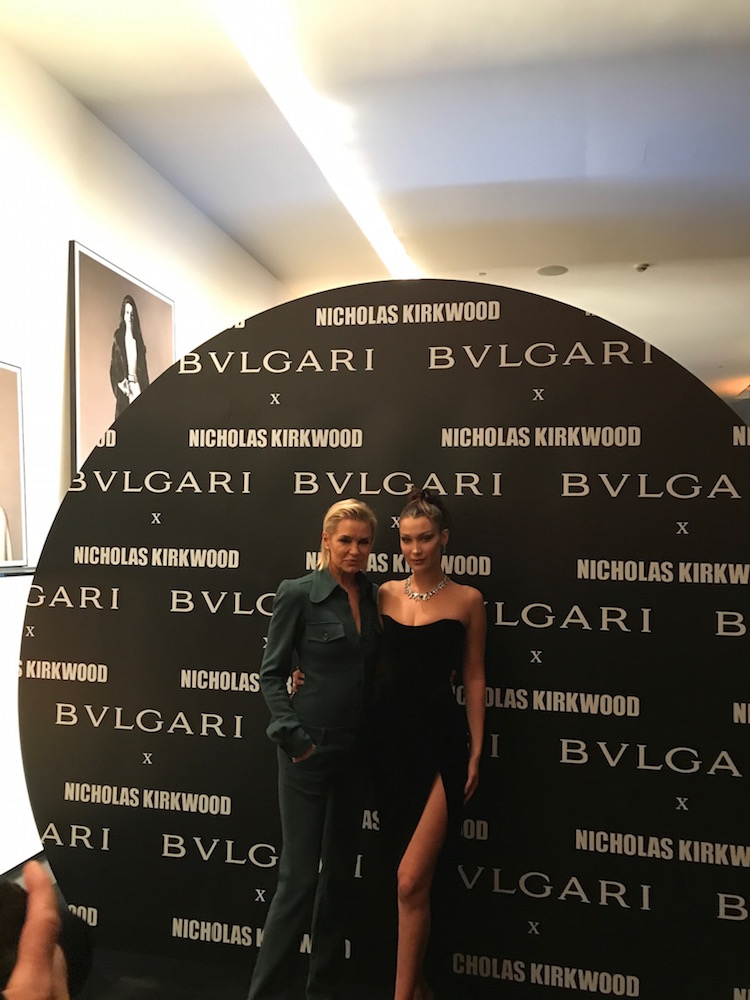 10:00 p.m.
Off to the Nicolas Kirkwood for Bulgari party! Traffic at the entrance was ridiculous but as soon as I stepped in, I understood why. Ciao Bella (Hadid)!
11:00 p.m.
I go meet a buyer from Harvey Nichols for a catch-up over a drink and call it a night. I just remembered I only had alcohol and one pizza all day. On to day two…