You'll fall in love with these Louis Vuitton rain boots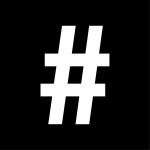 By: Doudou Jin
January 20, 2020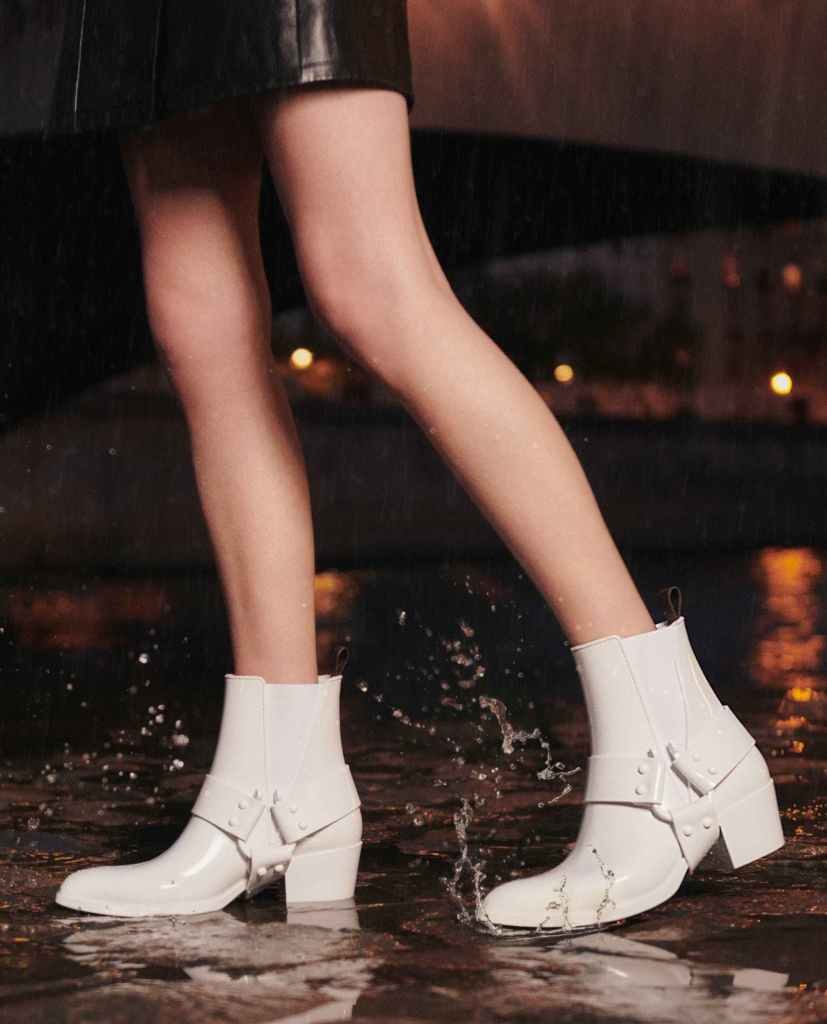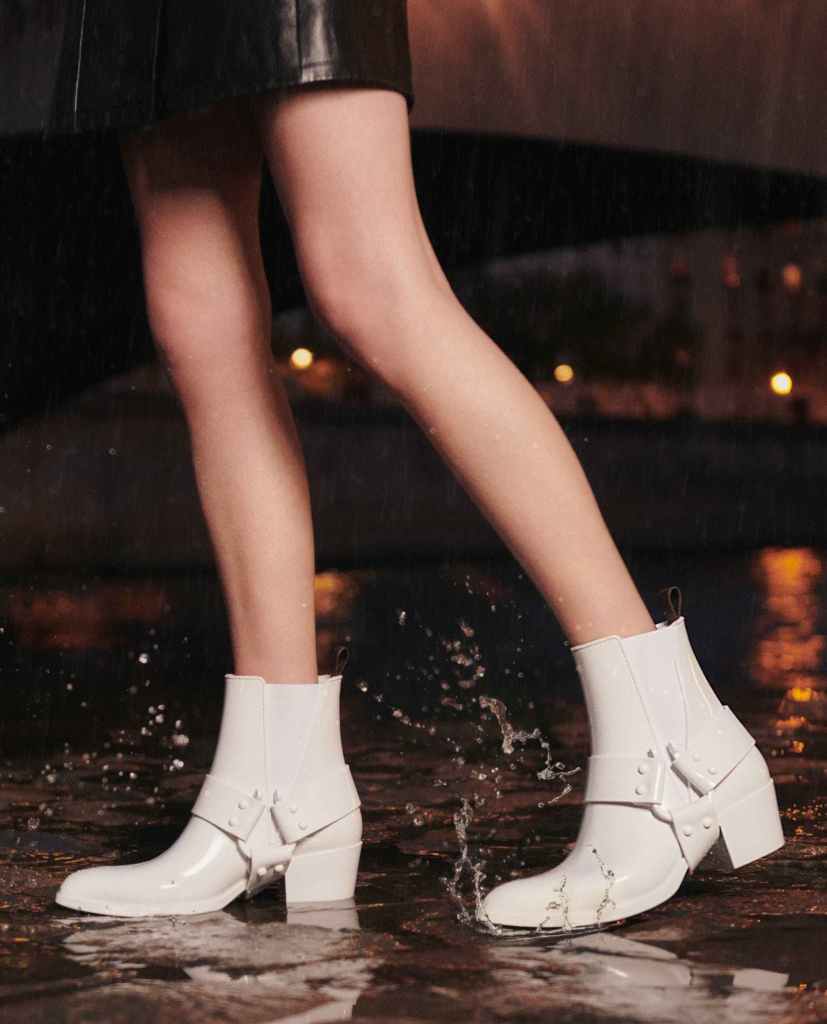 For fashionistas, a rainy day doesn't mean throwing yourself under the duvet. Louis Vuitton recently announced its new collection of rain boots on January 17. The Rain collection includes the Silhouette ankle boots, Rhapsody ankle boots and Archlight sneaker-boots. Breaking the traditional style of rain boots, Rain is designed to fit the foot shape better and make the legs look longer – making them a must-have for women in 2020.
This collection presents the new classic style created by Nicolas Ghesquière, the artistic director of Louis Vuitton's women's collection, which integrates a natural and pure attitude, a joy of life and a sense of femininity into the designs. Every pair is exquisitely crafted of waterproof rubber, and no matter if they're matte or glossy on the surface, the lively colours of these rain boots will make you feel like dancing in the rain.
Take a closer look at the Silhouette boots, which feature 8cm heels featuring the brand's iconic floral shape and monogrammed flower zippers. The block heels meet the demands of urban women who want to wear high heels on those rainy days.
The design of the Rhapsody boots is inspired by the style of the knight's boots. The buckles and ties on the boots are analogous to the knight's protection bands and horseshoe buckles at the ankles.
The Archlight boots fuse the modern dad-sneaker style with rain boots. Their unique design has an elastic and wavy sole that increases the shoe's height. They also feature the brand's classic monogrammed flower patterns near the eyelets. What's more, the boots are very lightweight, making it that much easier for their wearers to move and splash around in the rain.