Esteban Cortázar Helped and Hindered by Fashion Prodigy Moniker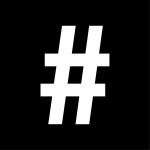 By: #legend
June 1, 2016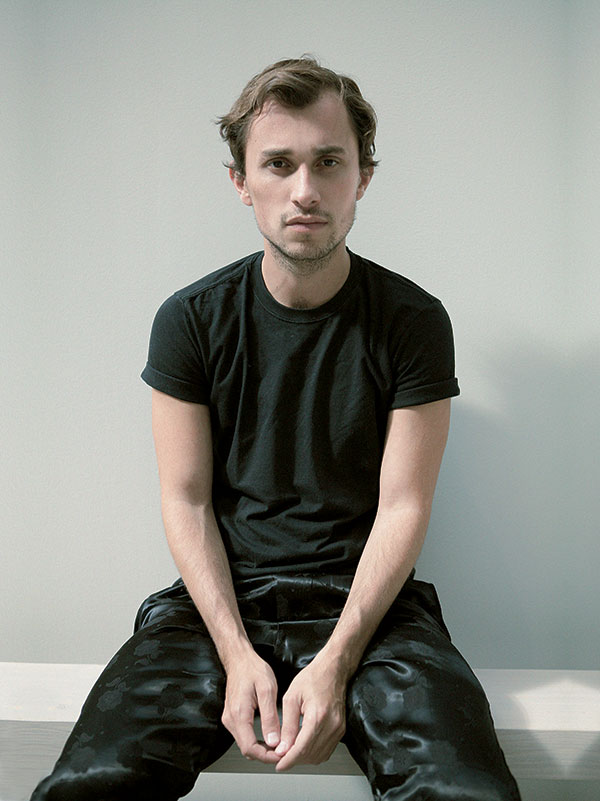 At the age of 17, Esteban Cortázar sent his first collection down the runway during New York Fashion Week. Acclaimed as a fashion prodigy, his collection was snapped up by Bloomingdale's and installed in its store windows. It might have counted as the coup of a lifetime for Cortázar, who was born in Colombia and brought up in Florida. But in 2007, aged 23, he outdid himself by becoming the creative director of Emanuel Ungaro, the respected Paris fashion house. His appointment sent ripples through the industry.
Cortázar's collections were a much-needed breath of fresh air for Emanuel Ungaro, and also won critical acclaim. Two years later, Cortázar abruptly departed, blaming creative differences after objections were raised to the appointment of Hollywood actress Lindsay Lohan as co- designer. Cortázar set up his own label in Paris. He spent time refining his skills as a designer and building a unique vision for his house – one that would fuse his Latin American heritage with a distinctly modern and feminine approach to dressing.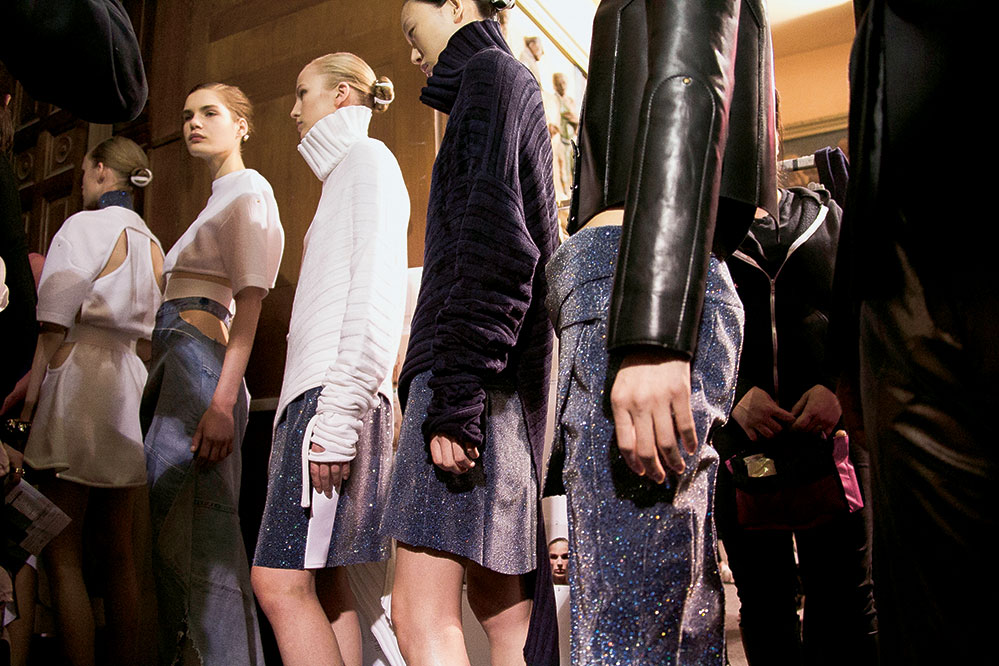 "The main challenge then, and even now, was always making sure that you stick to your own voice and not letting the external influences come in and derail you. I think now, having had all those experiences, I am more certain of the person that I am, and that translates into my work. It is always challenging in this industry, but challenge is good," Cortázar says.
He was first exposed to the world of fashion in the early 1990s, when he was nine, growing up in Miami. He says it was a formative experience.
"At the time, South Beach, Miami, was really becoming this centre of fashion, with many big fashion photographers and models coming to shoot big advertising campaigns. I lived with my father in the centre of all of this when it was happening. So I was able to see everyone from Cindy Crawford, Naomi Campbell, Claudia Schiffer, Gianni Versace to all these big photographers, such as Herb Ritts and Patrick Demarchelier.
"I would just sit there and watch these shoots take place, and these were all moments that are now iconic in the world. That was my first introduction into this world, and when I first knew I wanted to do this. It was definitely a big influence."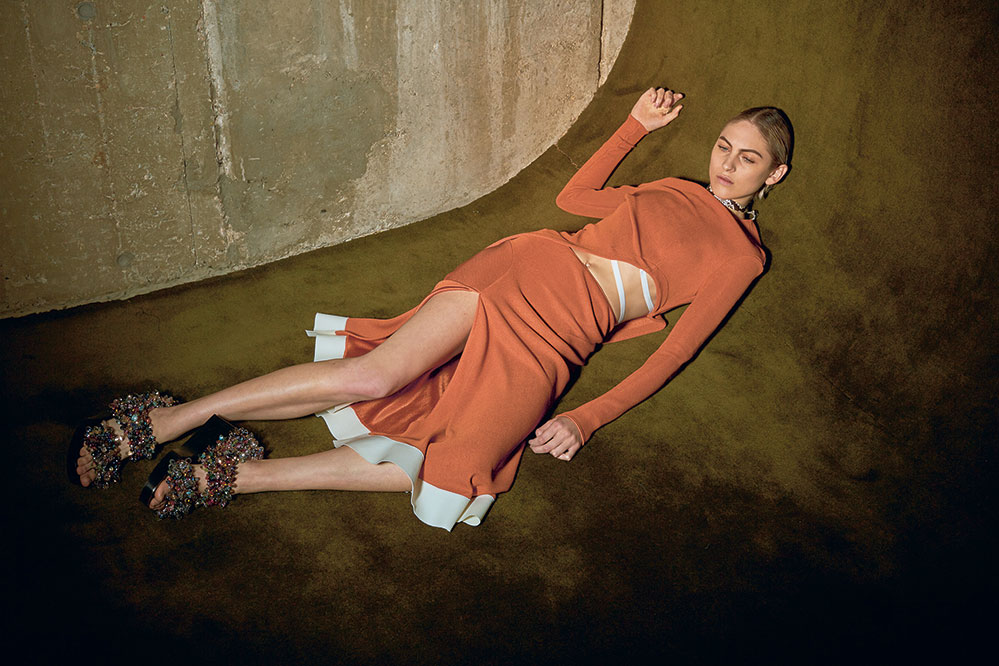 Cortázar attributes his aesthetic and creativity to his Colombian roots in particular and his South American heritage in general. He says his work merges Latin American sensuality and Parisian sophistication. "There is always a tension between both those worlds," he says, "and it is what makes it intriguing." He is disinclined to identify any muse, saying only that he is inspired simply by the variety of characteristics a woman can have and how they influence the way she dresses. "I think that the girl I dress is very brave. She is a risk-taker. She is a confident girl and she wants to buy and wear something that is special and something that is different from what everybody else has. She also wants there to be a timeless quality to it. It is a challenge to maintain that."
As any designer must, Cortázar has to balance creativity and commercial success.
He admits it is a struggle to do so. "I try to forget about this word 'commercial' and work on the desirability of the piece, focusing on whether it is easy for a girl to wear it, and if it also has some identity and some creativity.
It is about really finding a balance between all those things." He hopes that what goes down the runway is exactly what he intended. And he hopes that ultimately a collection makes him happy and content, and that it makes others happy and content, too.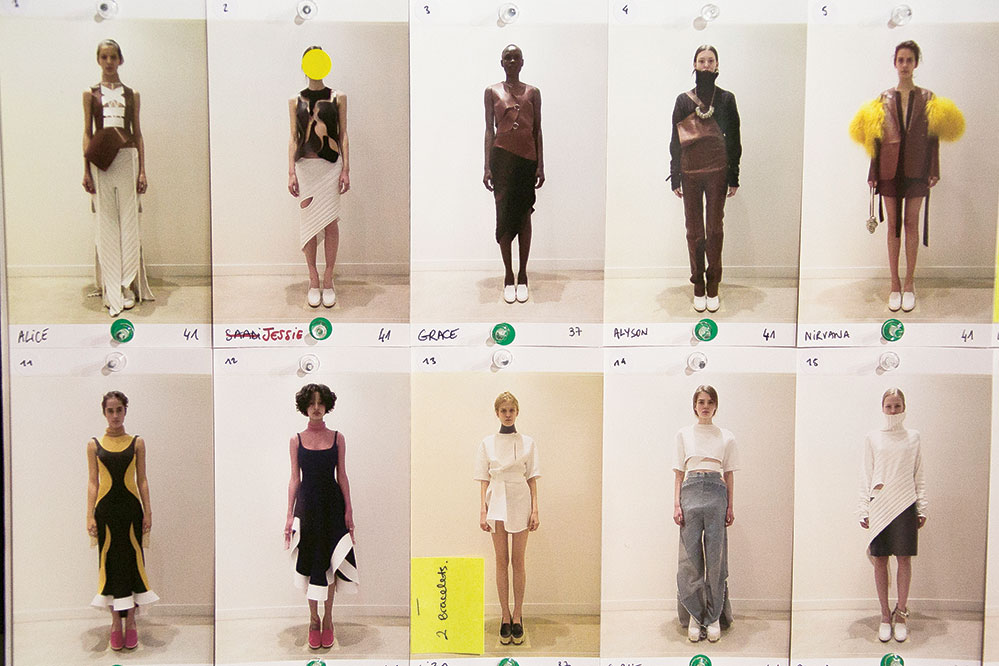 Acclaim as a fashion prodigy has been both a blessing and a curse. "It definitely helped me succeed, though I don't consider myself that way – a prodigy, that is. I never have," Cortázar says. "The press made me that way because I started out really young. I think it has both helped and hindered me, because it has also become something that I am more aware of, especially now that I am relaunching my line. I want to stay away from that label and make it be just about my work and the grown-up Esteban because I am not 17 anymore. I need to grow out of the label and focus on what I am doing now. But, nonetheless, I am very flattered that people say that about me."
Cortázar describes the way he works as "spontaneous and instinctual". His instinct responds to his experiences in life, such as places he visits and stories his friends tell.
"I don't try to intellectualise my work too much," he says. "I look at things in a random way, and then it all starts to slowly mould itself into the collection. For instance, lately I have been desiring to learn how to surf, and it has started influencing my creative process – thinking about surfing, surfers, surfboards, how they are made – and so I started going into the subject a lot deeper. It's instinctual because it stems from wanting to learn something about that world."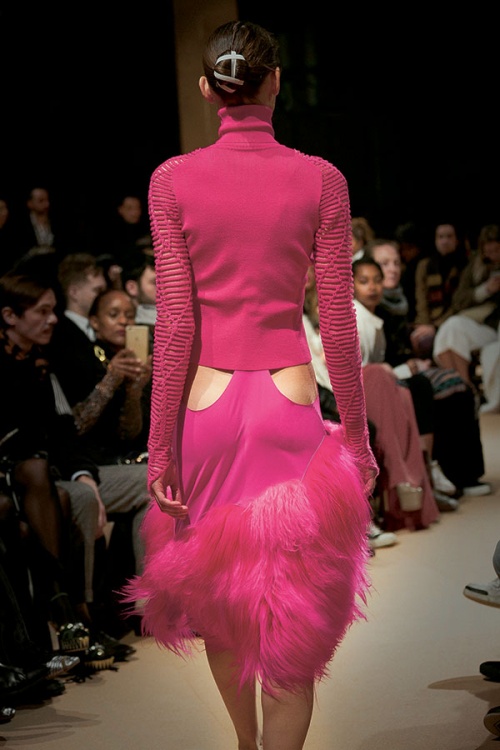 The designer acknowledges that he has to learn to adapt to the way the fashion industry now functions. Cortázar says the Internet and social media have taken on a life of their own, and he considers them to be the best way to reach out to his customers. "It is going faster than all of us, more than we can even handle, and I think we have to be part of that and tackle it and know how to navigate towards just having a good balance between the creativity, desirability, the immediacy," he says. "All these things kind of need to come together."
The trend in the fashion industry is towards putting clothes on the market as soon as they are shown, instead of six months later. Cortázar is keeping up with the trend, although he thinks to begin selling immediately upon showing is unnecessary, and that a short interval between the two is enough.
"I sell the collection in the stores two months after the show, not six months, as it usually is. It makes more sense in terms of the way the culture is receiving information," he says. "For instance, if you are on your smartphone and looking at a picture, and a piece of clothing is being promoted now but it won't be available to buy until six months later, then it defeats the purpose."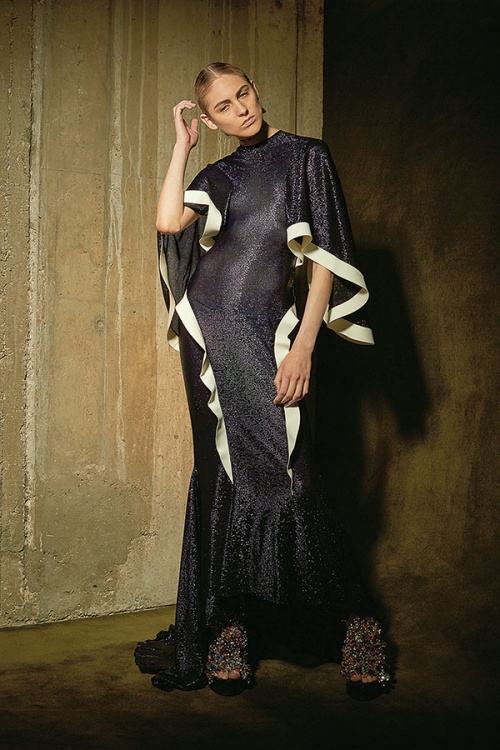 Cortázar is considering creating a casual or sportswear line to complement his main collection and so get more customers. "I think it is very important. From a price point perspective, I want my friends to be able to buy my clothes," he says. "A lot of times, when it's only luxurious materials and beautifully done techniques, it becomes very expensive and you can't reach as many people as you want
who are still wanting to be part of what you are doing. So I think having that represented well in the collection is important. At the same time, I don't think there's this division anymore between a secondary line and a main line. I think the lifestyle of the customer just boils down to her wearing what she needs to wear. So she may want to wear a beautiful T-shirt with her jacket and a pair of jeans. And I am thinking, why not offer all of those three pieces in my collection? It is nice to offer the whole vision. And she will not have to go shop at different places."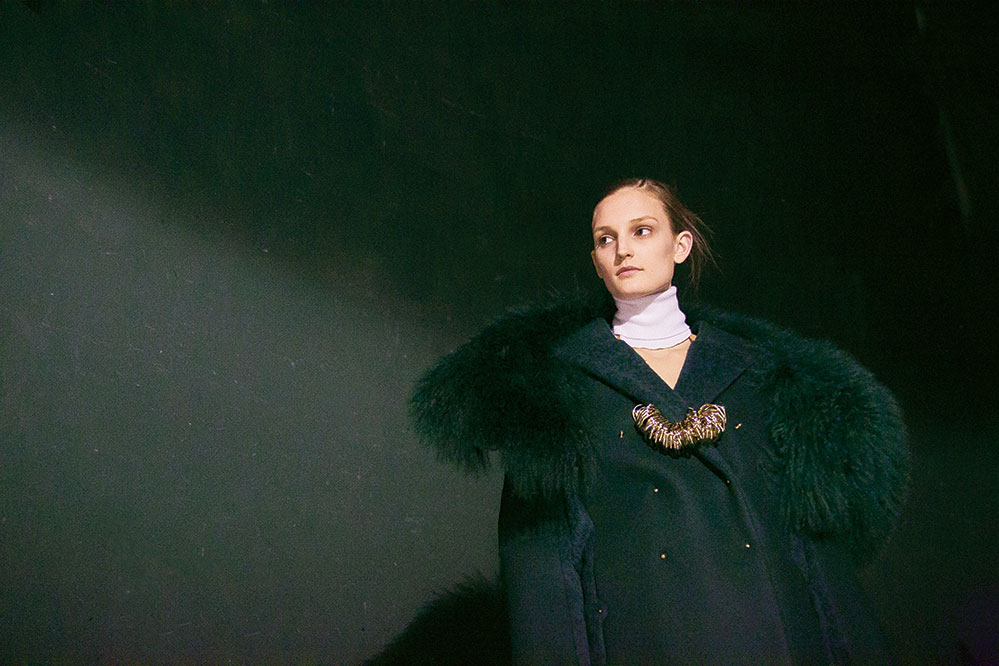 His current collection can be found on the racks of the multi-label boutique, Joyce. The designer describes the collection as a melange inspired by a trip he made to Berlin last summer. The city's nightlife and the freedom its citizens enjoy prompted Cortázar to see how he could use fabrics to express the ideas of freedom and restriction. "I wanted to explore the way these different fabrics move and I wanted to blend certain things that normally wouldn't be blended, just to create a sense of nervous movement," he says. "So that's what we did. We looked a lot at male gymnastic gear, and even jockstraps – all kinds of different things – to see how they are made and to see how all that can be translated to a feminine aesthetic."
Inspiration comes to Cortázar in many ways. He steadfastly follows his curiosity and interests and strives to be aware of his essence and core, and to be true to them. "It is hard sometimes, when you're in the middle of so much, and everybody is giving you their opinion and telling you what they think you should be. It is hard to please everybody, so it is important to just please yourself," he says. Style is about something other than slipping on the fanciest threads or carrying the latest bag, he thinks. "Being stylish is about attitude – a confident, brave attitude of knowing who you are and being comfortable in your own skin, and not worrying about what others think," he says. "The most stylish people that I know have that attitude.