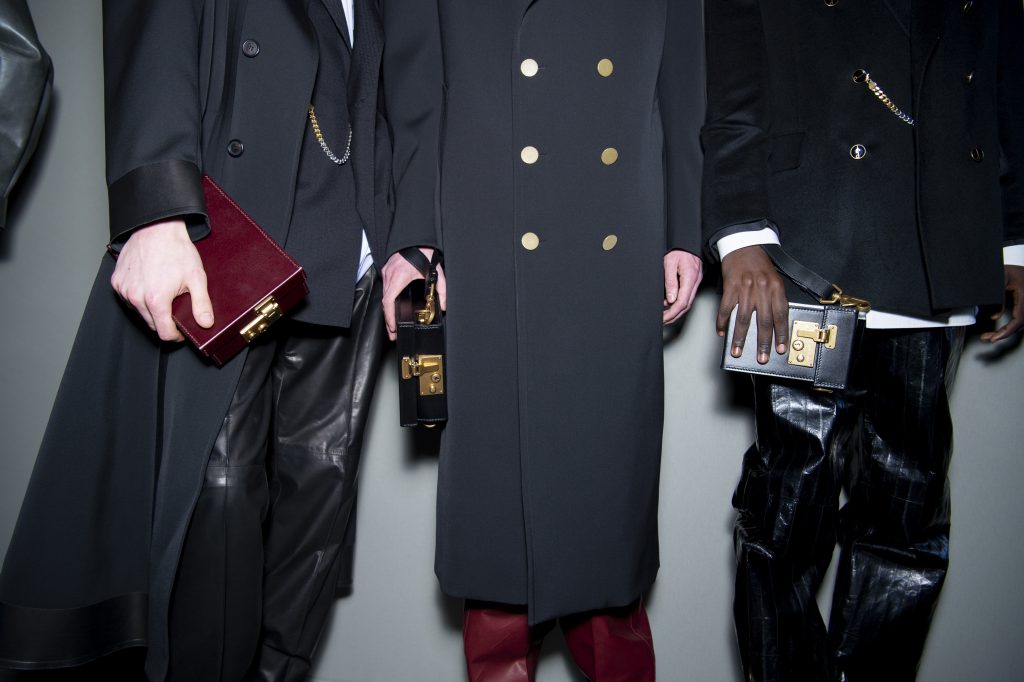 Just in time for the fall/winter season, British menswear brand Dunhill is introducing its new house icon. Inspired by the classic attaché case, the new Lock bag celebrates the old heritage of the brand whilst keeping in-line with the modern elegancy.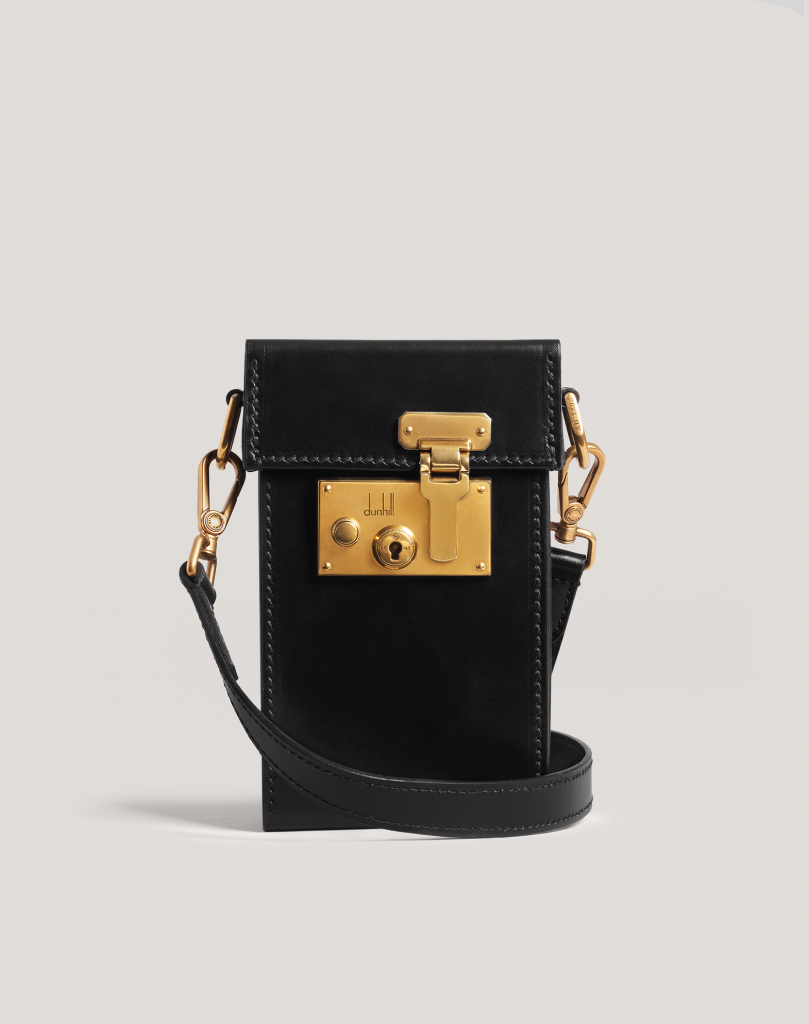 Made from smooth and luxurious box calf leather, the bag will for sure be durable enough to last for a few generations. That does not mean that the bag will stay the same forever though. The leather will actually age over time and slowly develop a sense of individuality, making each bag more and more unique.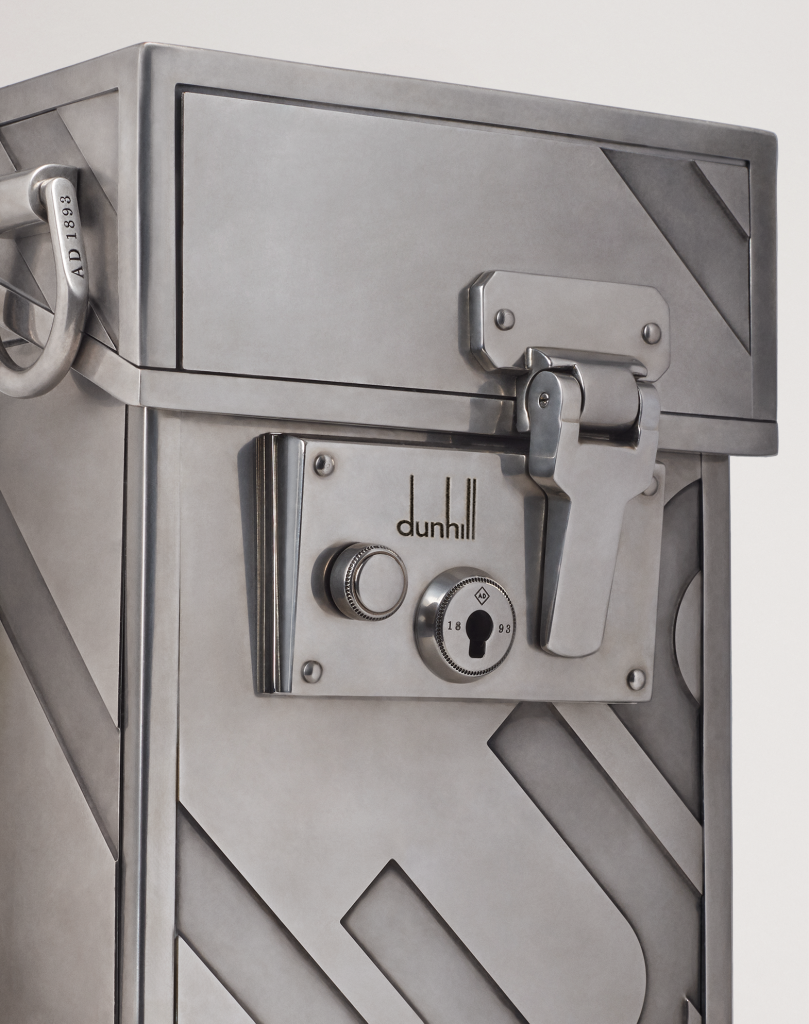 Other than the leather version that comes in black, ink and oxblood, there are also two special designs that simply made the decision of which one to go for even harder. The two metallic editions are made with AD brass and AD silver, echoing with the texture and finishes of the iconic Dunhill Rollagas lighters. These bags are also produced in limited numbers as they are manually assembled from four laser cut panels and will exclusively showcase the signature Dunhill longtail logo patterns.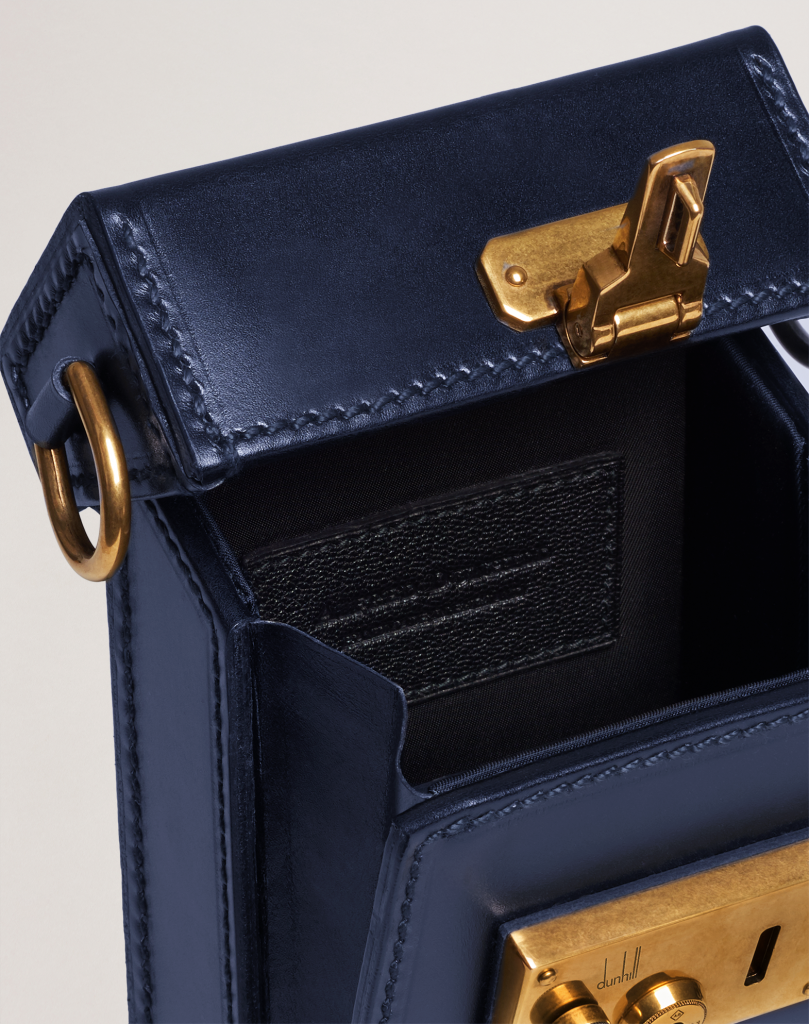 Each bag is equipped with the iconic brass lock, engraved with the founding year of the House and its signature longtail logo. With the inner of the bag lined with nylon paddings, your essentials in the bag is guaranteed to be all-round well-protected. The bag is said to can fit in the largest iPhone and other necessities, but if you think that this bag is still too small for you, alternative styles like the messenger bag and attaché case are also available in the wider lock collection.
The Dunhill Lock bag is available now from HK$14,500 – HK$29,000 on dunhill.com
See also: LFW Spring 2021: Burberry, Victoria Beckham and more