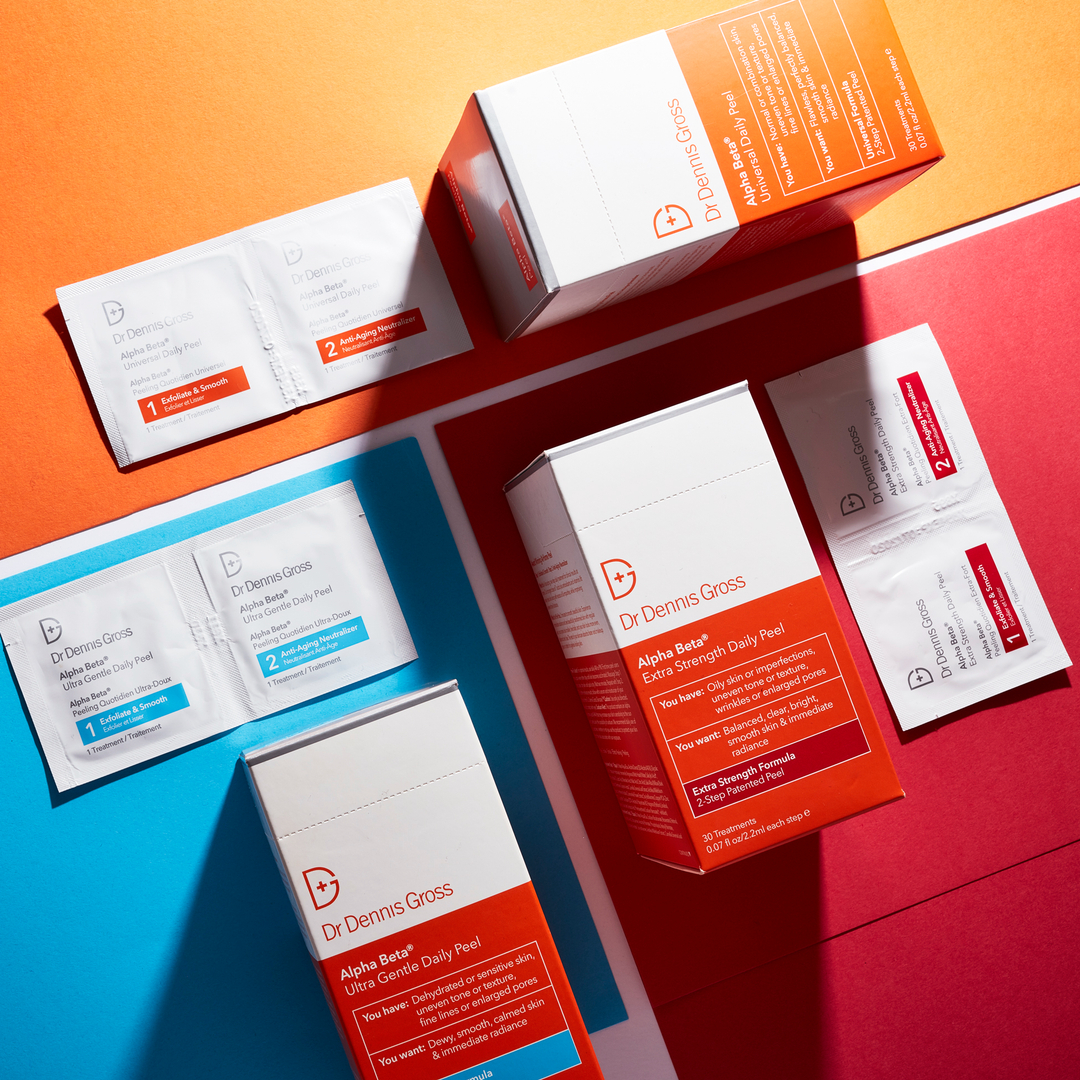 With all the cute, shiny packaging (think: rainbow-hued unicorn makeup brushes and gold peel-off masks) and smart marketing which promises flawless, filter-like skin, it can be quite hard to adopt a minimalist beauty routine. There will always be a new product you're going to want to try but confronting the ever-crowded corner of my room filled with things I've picked up from drugstores, Sephora and duty-free has given me the intervention I need.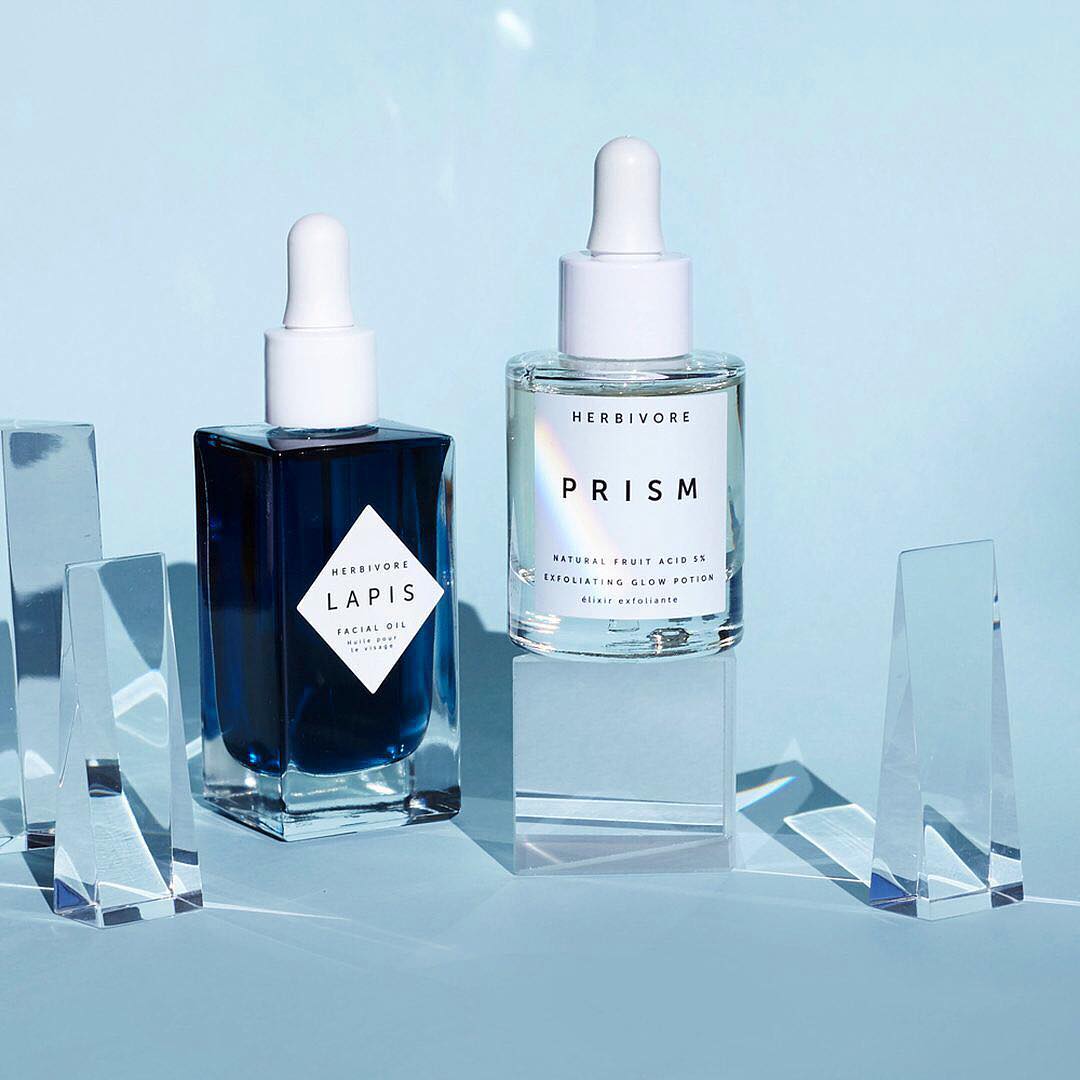 Take my facial oils as an example – there's my usual handmade, natural food-grade Herbivore Botanicals staples (of which I 100% swear by) but also a travel-size of Miranda Kerr's Noni face oil which I couldn't help but pick up at Sephora and Agent Nateur's holi(oil), packed with natural Retinol, I got talked into buying at a boutique organic beauty store in Australia. The reality: I don't need all of them and rotating between them won't give the oils the time and consistency they need to work.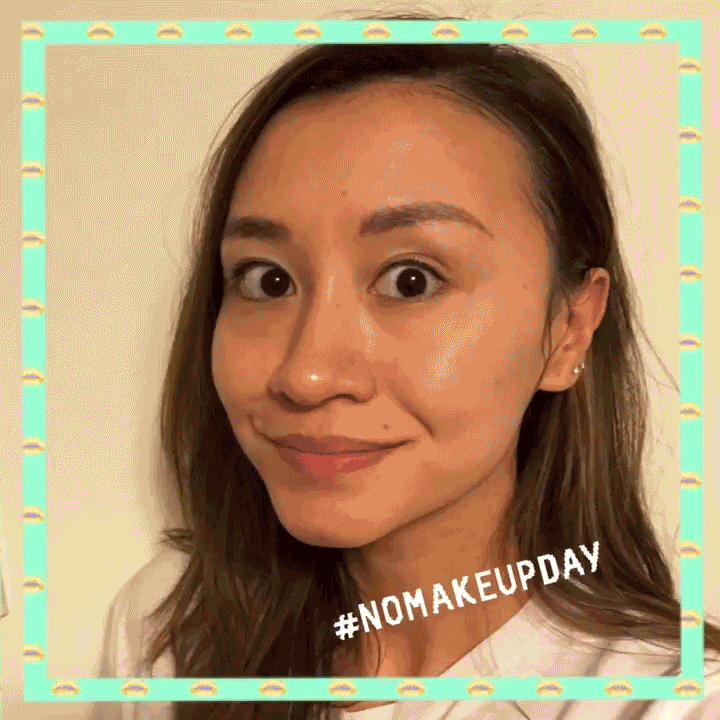 I have already made an effort to think more consciously about the beauty products I do use and splurge on – opting for highly effective products with minimal ingredients over many of the high-end serums and creams which promise to target and do everything (which is essentially impossible). On a mission to achieve skin which actually needs little to no makeup – oh, to be a model – I've been reviewing some key products from Dr. Dennis Gross Skincare, which has just launched on Net-a-Porter in Asia. The luxury online retailer is still known for fashion but Net-a-Porter Beauty actually offers a highly-curated selection of the very best in skincare and have always been early-adopters of the trendiest up-and-coming beauty brands.
Dr. Dennis Gross' famous Alpha Beta Daily Peels
Dr. Dennis Gross is an eponymous label started by New York dermatologist Dr. Dennis Gross and his wife Carrie Gross, who wanted to share professional-grade products you can use at home – all conceived through pragmatic research and innovative science technology. Their most famous product is the groundbreaking Alpha Beta Daily Peel (HK$640 for 30 pads), which they launched in 2002. They were the first to convince people that you could, firstly, do a peel at home instead of at a clinic and secondly, that they could be safe enough to do daily. This was at a time when chemical peels — a blend of exfoliating acids which clear the skin of blemishes, dirt and impurities leaving it brighter and balanced — had a bad rep. Who could forget Samantha's horrific experience in Sex and the City? A few days before Carrie's first book launch party, Samantha decided to get a peel which literally leaves her looking like a burn victim.
Related: Sex and the City turned 20 and is still relevant today
This is what is so great about Dr. Dennis Gross' products – they are gentle yet still highly effective. In fact, the two-step peel is available at three different strengths: gentle, universal and extra strength, which you can work up to depending on how your skin reacts. Most importantly, it includes a neutralizer after you apply the peel (containing a blend of alpha hydroxy acid activity and anti-ageing actives) to soothe and balance the skin. Other take-home peels don't include this, which can cause irritation or dryness as the skin needs to be neturalised and hydrated to balance out the peel.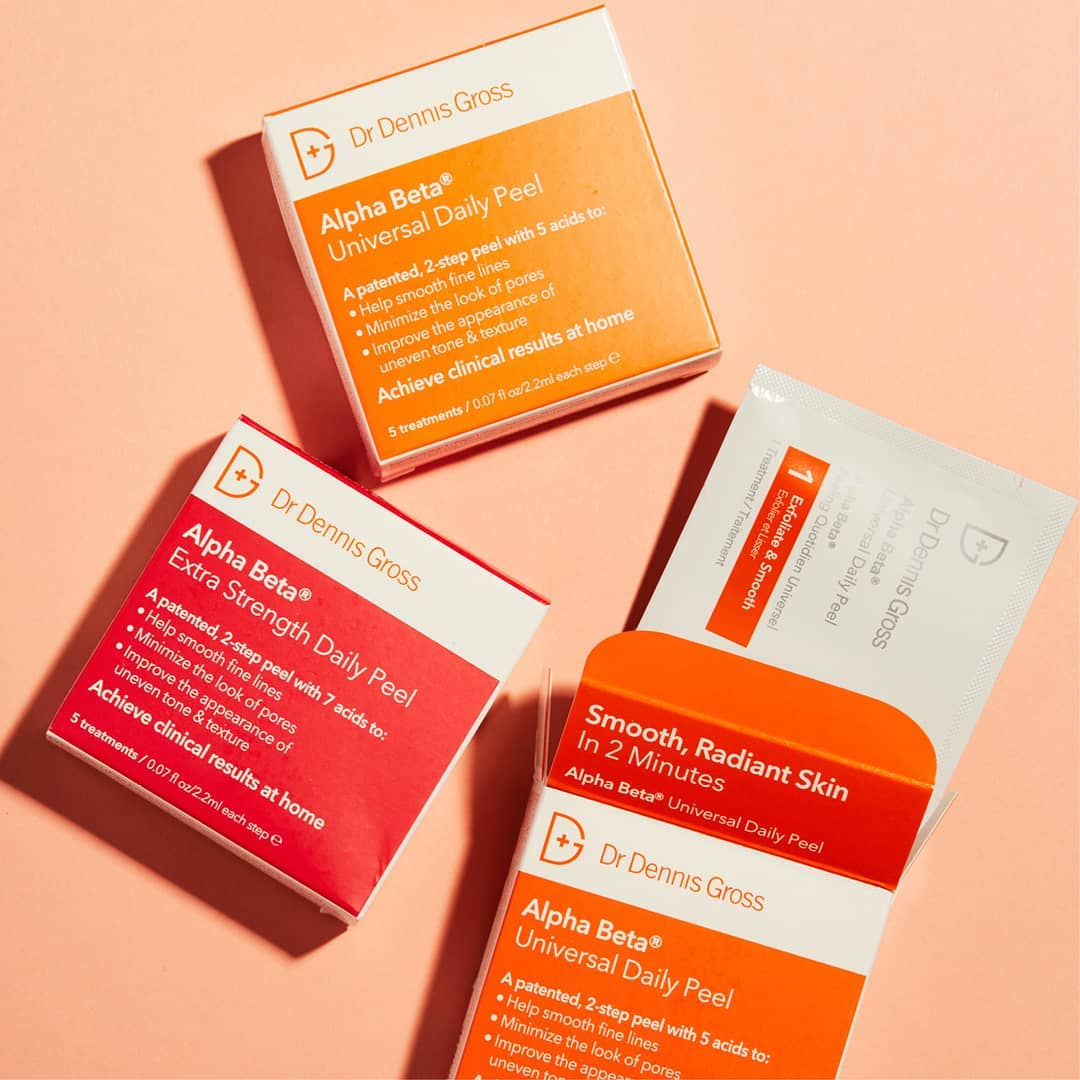 I have combination skin and after using the Alpha Beta Daily peels for two weeks, I've stopped getting random small breakouts and my skin is noticeably clearer. While it hasn't made much difference on the size of my pores so far, I've definitely gained the confidence I need to leave the house and actually go to work with just a few touches of a concealer-serum hybrid under my eyes.
Reduced dark circles: Ferulic + Retional Triple Correction Eye Serum

I've recently left my mid-twenties and among all the anxieties that come with approaching the big three-oh, apparently this means I need to start using more anti-ageing and anti-wrinkle skincare. I didn't see much difference from their Feurulic + Retional serum but I've finally found something to help with my chronic (and most likely genetically-induced) dark circles. The Ferulic + Retional Triple Correcton Eye Serum (HK$490) is light and highly-absorbent. Apply it regularly AM and PM before your eye cream and it'll truly brighten those bags.
All-natural plump lips: Hyaluronic Marine Collagen Lip Cushion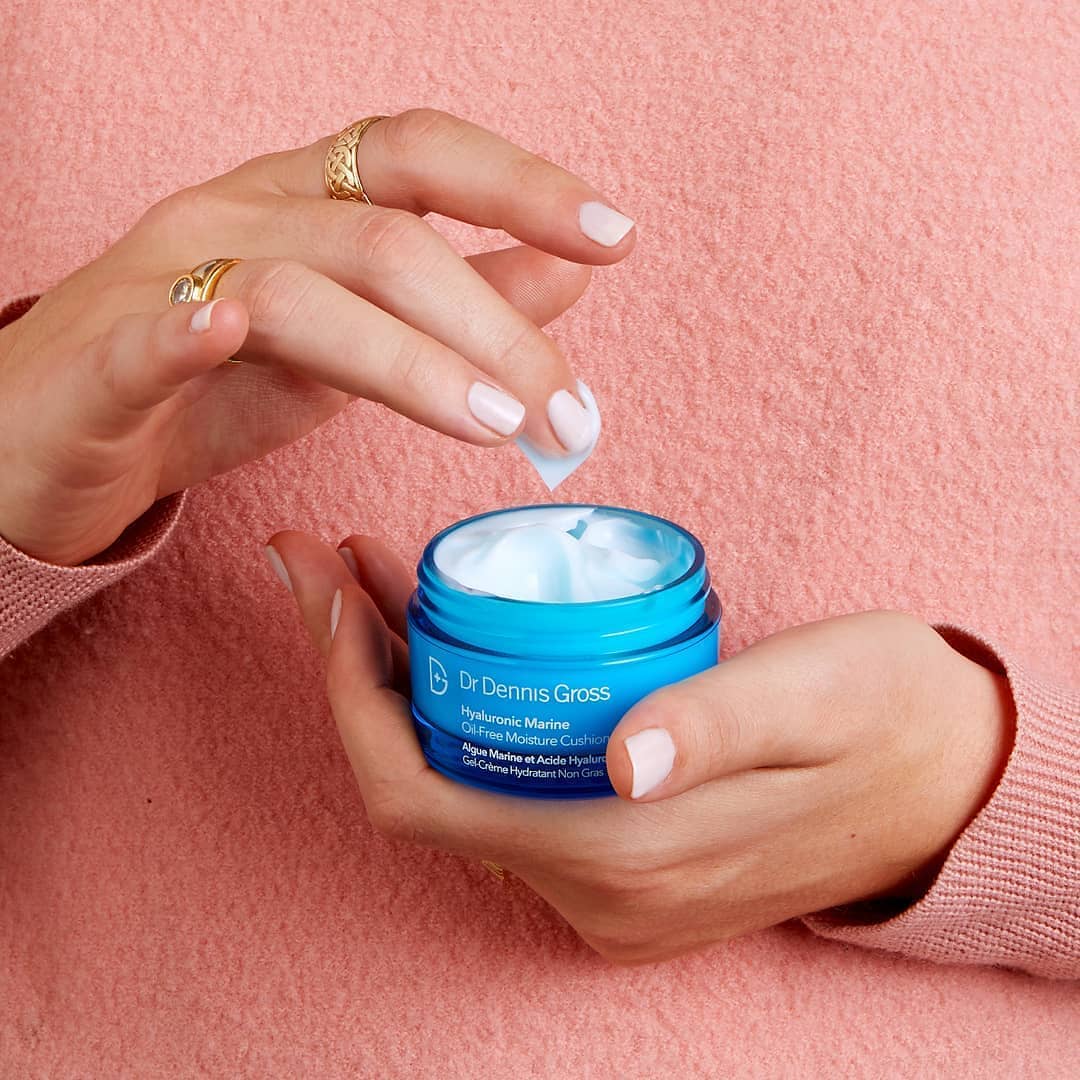 Everyone on Instagram seems to have plush, full lips these days. Either they're really good at makeup or they've had a bit of, you know, 'help' but you can actually achieve the same thing subtly with the right product. What you need is a good dose of hyaluronic acid and collagen – not a lip scrub and definitely not one of those products which make your lips swell and sting. Trust me, when I say you'll never want to be without Dr. Dennis Gross' soon-to-be-launched Hyaluronic Marine Collagen Lip Cushion, which contains both. You can literally feel the plumping effects immediately after one application and after a few weeks, my lips have become noticeably fuller. Be sure to snap this up when it launches in October.