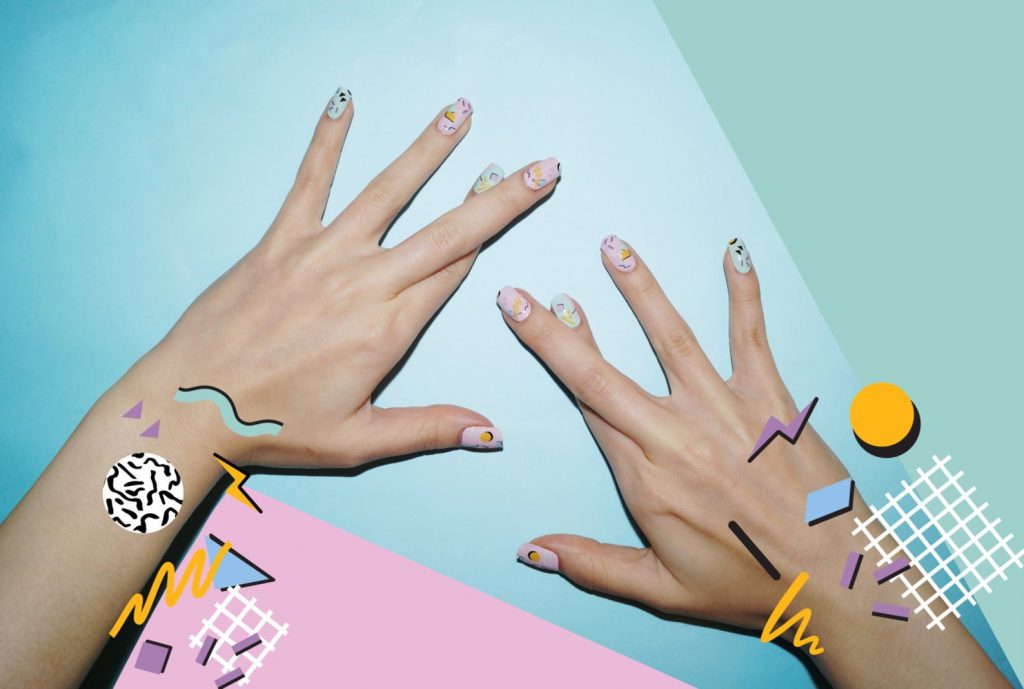 If you're desperate for a manicure in light of Hong Kong's current beauty salon closures, a stylish set of nail wraps may well be your saviour.
The easiest way of nailing a picture-perfect DIY manicure, nail wraps are stickers that essentially do all the hard work for you, and come in such a huge range of designs that there's a style out there to suit everyone.
How to apply nail wraps
Applying nail wraps couldn't be simpler. First, thoroughly clean your nails with polish remover, to help ensure your wraps last longer. Next, remove the backing paper and clear film covering the nail stickers; find the sticker that best fits each nail (each pack will include a range of nail sizes) and align its curved end as close as you can to your cuticle. Smooth it down from base to tip and side to side, pressing out any air bubbles as you go.
Finally, tuck any excess sticker around the top of your nail and use a nail file to trim it off, remembering to file in a downward motion to properly seal the wrap. If you want to give your wraps a super-glossy finish with even more staying power, add a final clear top coat – and with that, your Insta-ready manicure is good to go.
Now you've nailed the technique, here are some of the best nail wraps available to buy in Hong Kong:
Bloop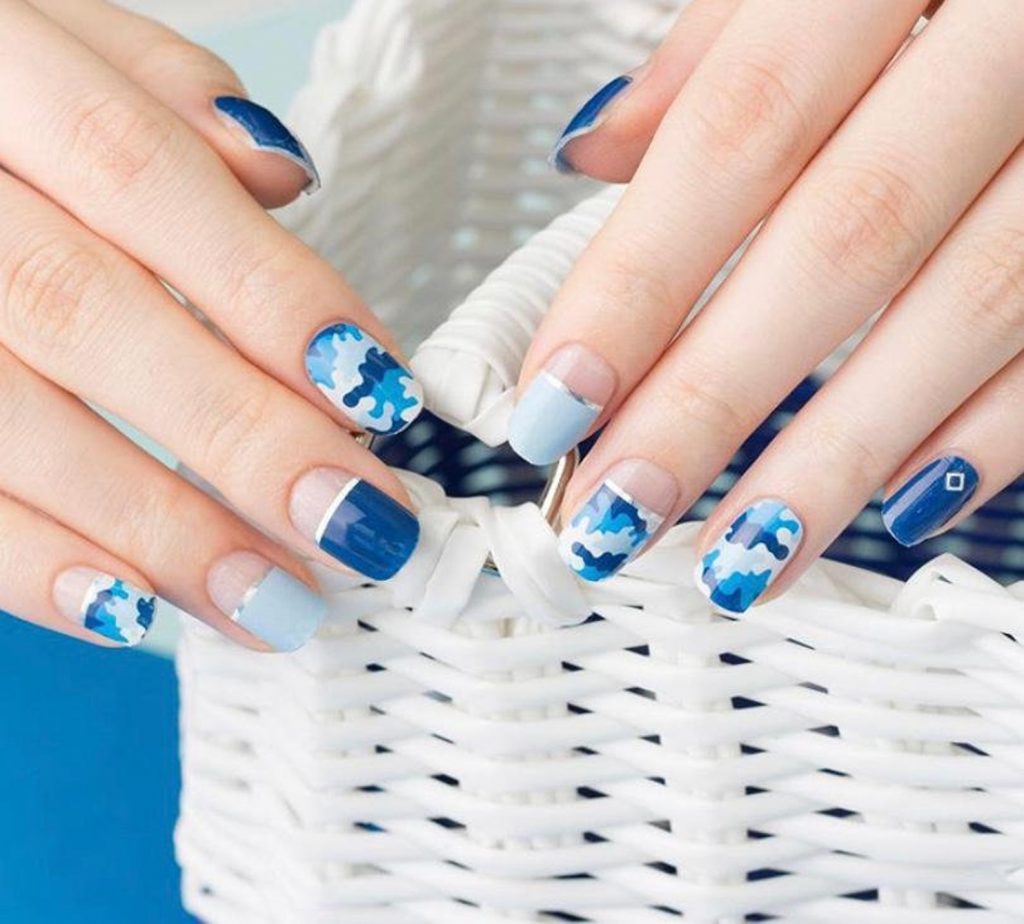 Get long-lasting, gorgeously glossy nails without the hassle of UV lights and drying times, thanks to Bloop's Gel Polish Strips. Take your pick from a veritable rainbow of designs, from minimalist nudes to bejewelled glitterbombs, which are all handmade from real gel polish.
Available at selected Watsons and Log-On stores, or online at Bloop
Dashing Diva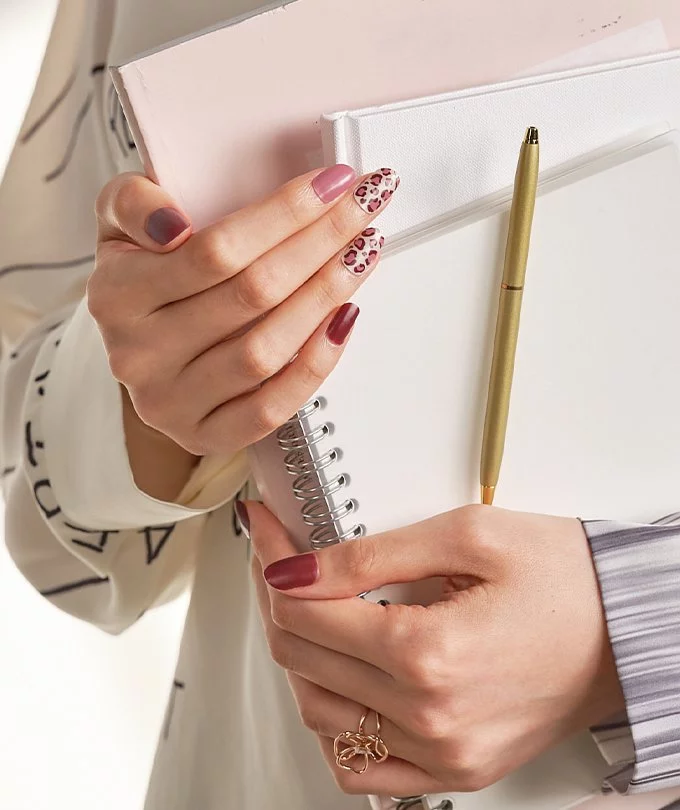 Korean brand Dashing Diva have a reputation for producing some of the highest quality nail wraps on the block along with their popular press-on nails. Their Magic Gel Strips are made from a self-adhesive gel polish that combines base coat, nail polish and top coat all-in-one.
They have literally hundreds of designs to choose from, including pedicure options, with everything from simple rainbow brights to more eye-catching styles like knitwear-inspired checks, pink leopard print and Minions characters.
Available online at Dashing Diva
Etsy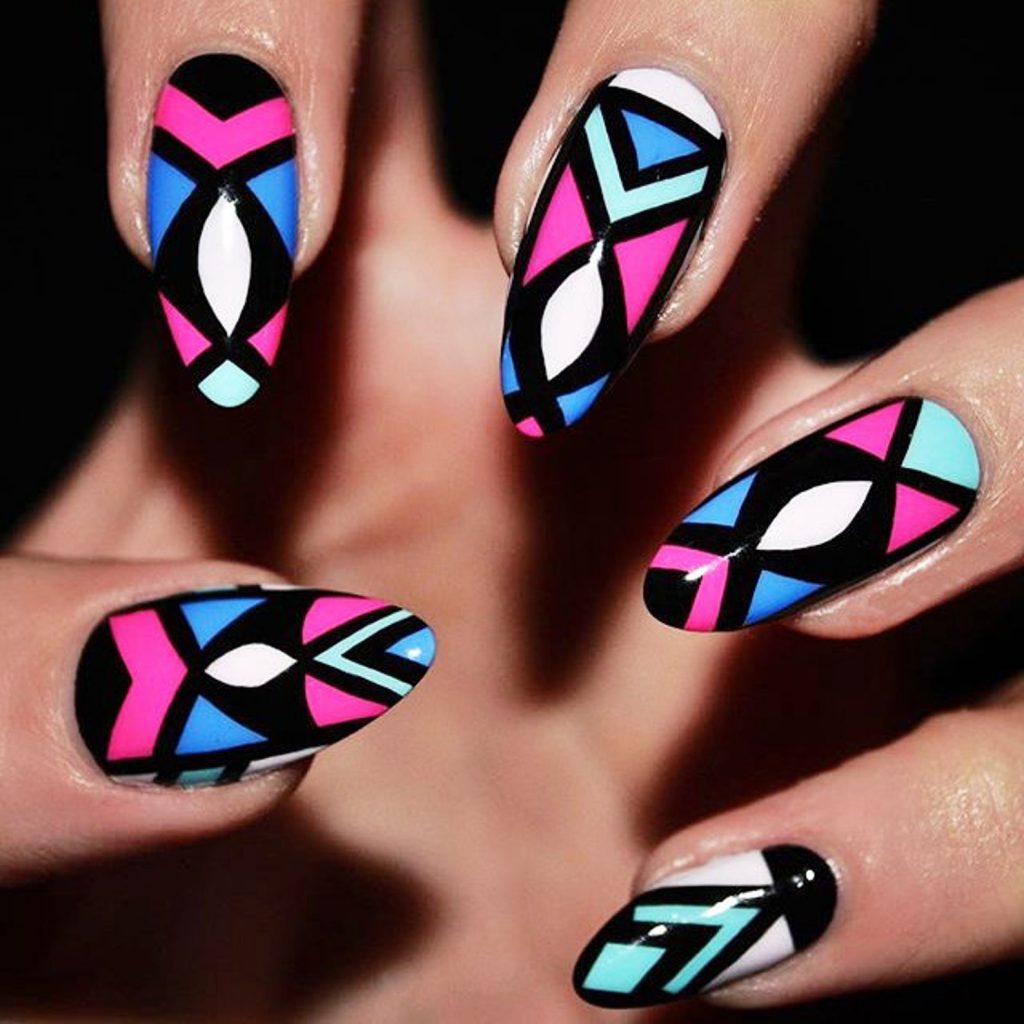 If you're looking to support independent creators, Etsy is the way to go. This online marketplace is a treasure trove of one-of-a-kind nail wrap designers, located all over the world; if you can't find a style to fall in love with here, then maybe you and nail wraps just aren't meant to be.
A few of our favourite finds include Little Surprise, a Hong Kong-based designer whose super-chic styles include vibrant graffiti prints, fluorescent pastels and delicate lace, and Sawyer & Scout, a US-based creator who has racked up over 22,000 sales of her cute and colourful nail wrap designs.
Shop online at Etsy
Gelato Factory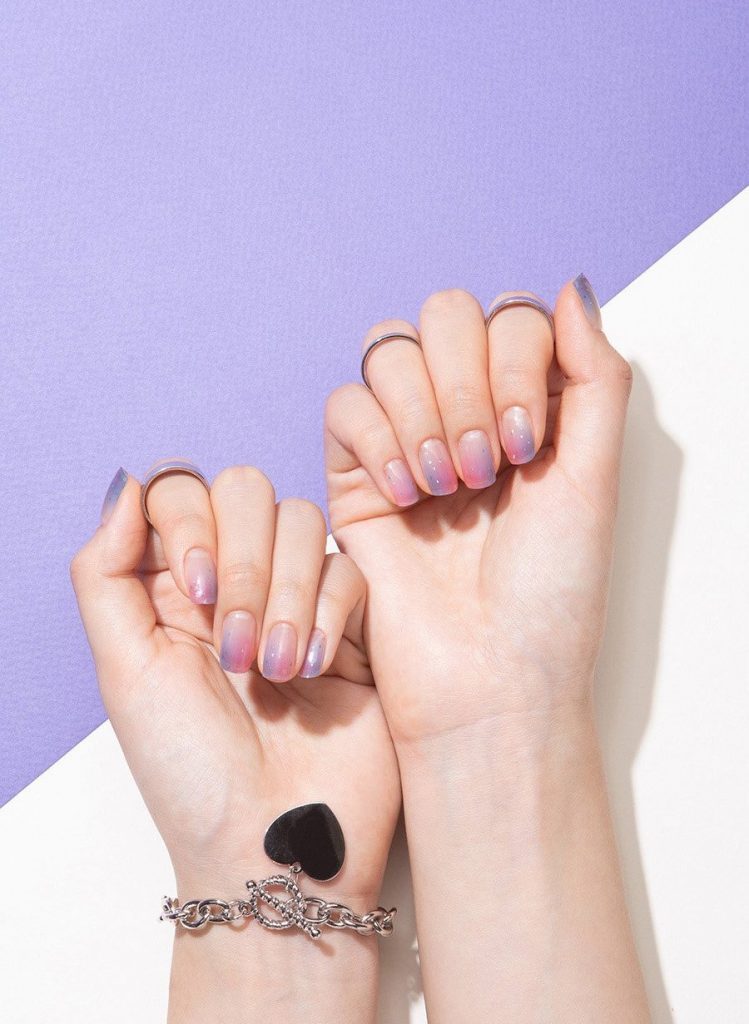 Another Korean brand with rave reviews, Gelato Factory are nail wrap specialists who have created over 200 styles since launching in 2017. Made from real gel nail polish, new designs of their Nailfits are released every fortnight – we're rather partial to their cute shiba inus and shimmering mother-of-pearl styles – with pedicure versions also available.
Available online at Gelato Factory
Personail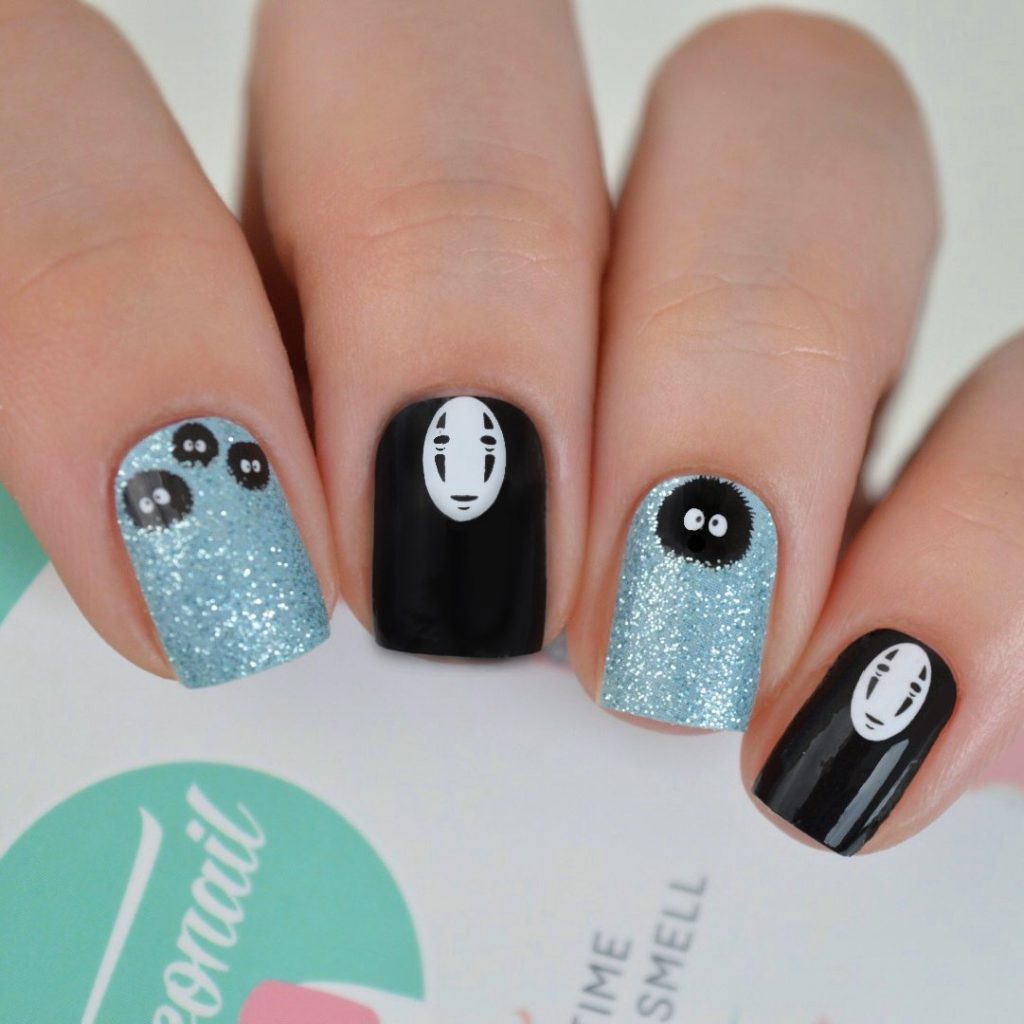 Whilst there are thousands of nail wrap designers out there, Sydney-based creator Personail particularly caught our eye, thanks to her range of striking pop culture themed stickers, all made from real nail polish.
If your life just isn't complete until you've sported Studio Ghibli/Sailor Moon designs on your nails, you've come to the right place. Other fun designs also include sushi, ramen, Asian lucky cats and glow-in-the-dark wraps – simply choosing is the hardest part. Worldwide shipping is free on orders over AU$50 too.
Available online at Personail
NCLA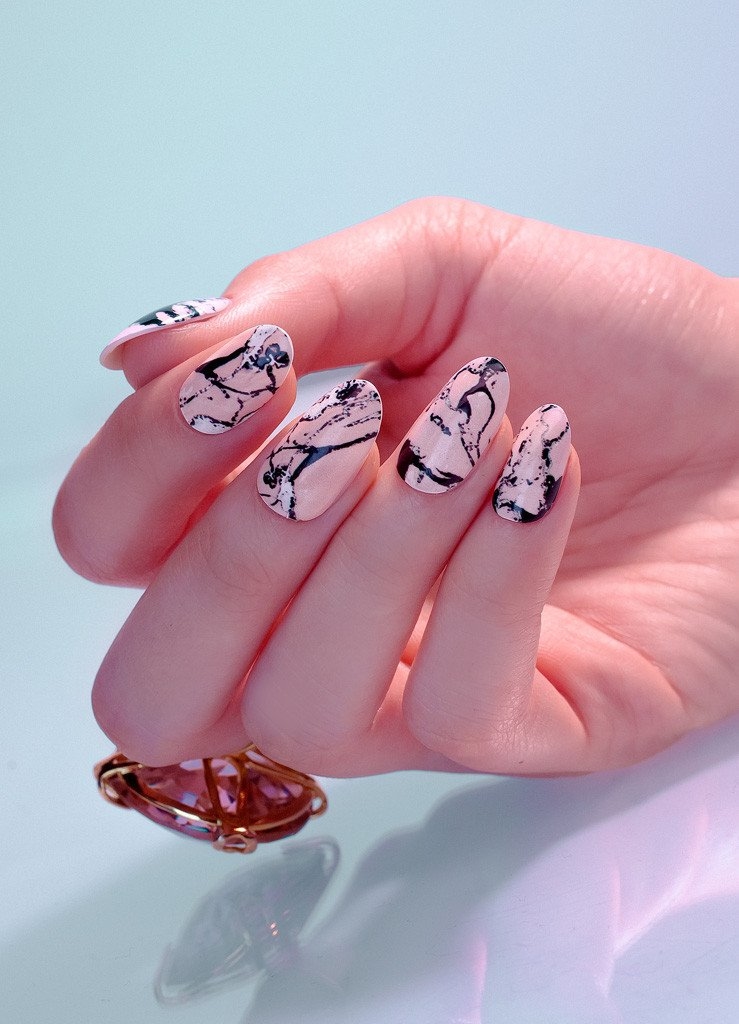 Made with love in sunny California, NCLA's nail wraps are made from polish that is strictly vegan, cruelty-free and "seven free" (made without the most harmful chemicals frequently found in nail lacquer, such as formaldehyde and toluene).
Their curated collection of nail wraps includes trend-led prints like neon florals and pastel marbles, plus quirky designs featuring everyone's favourite cartoon cat, Hello Kitty.
Available online at The Green Beauty Lab
Scratch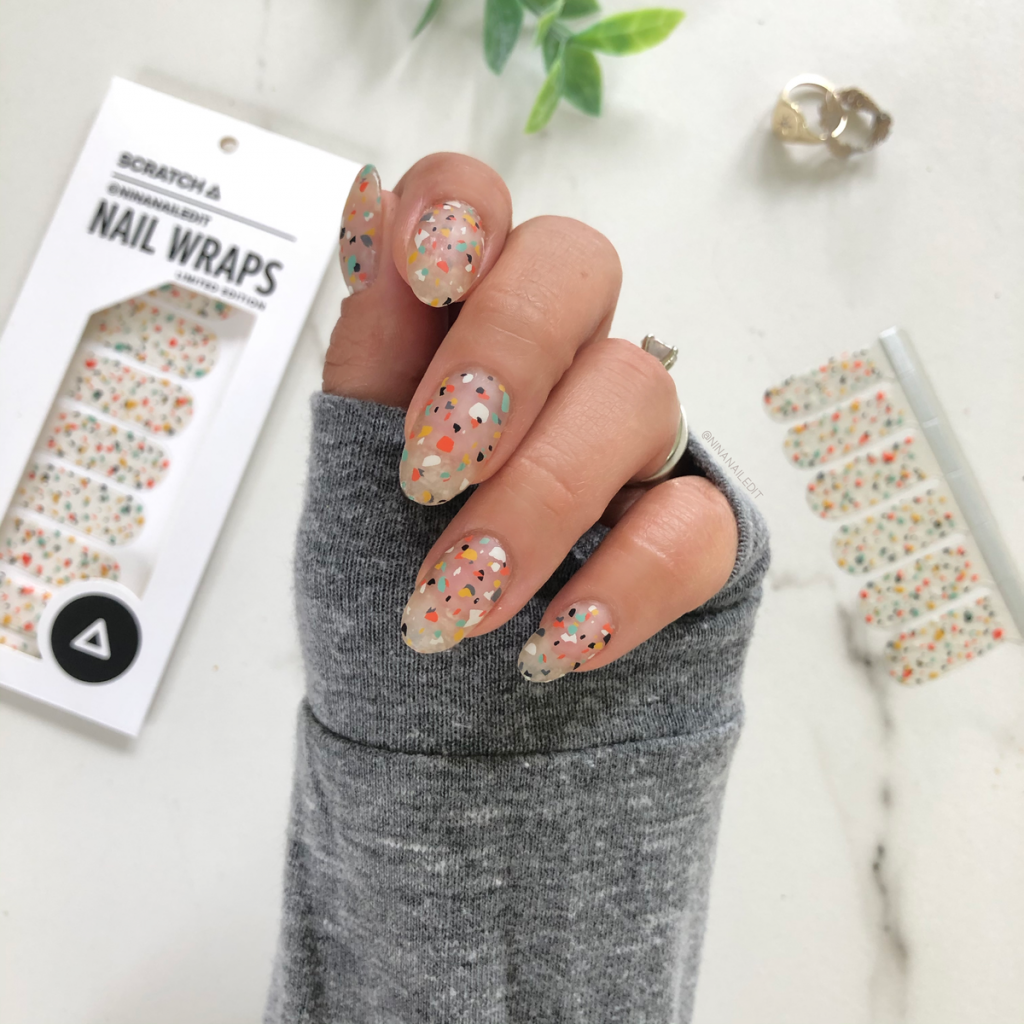 Fancy treating yourself to a surprise new mani every month? Independent, female-owned, US-based company Scratch offer a unique manicure subscription service, where you'll get mailed a new limited-edition set of nail wraps monthly hassle-free.
All the nail wraps are custom designed by Scratch's CEO, renowned nail artist Nina Park, and are screen-printed using vegan, five-free nail polish ink – expect intricate florals, chic abstracts and vibrant patterns galore. Even better, shipping is free worldwide.
Available online at Scratch
See also: Beauty influencers to turn to for your skincare and makeup needs