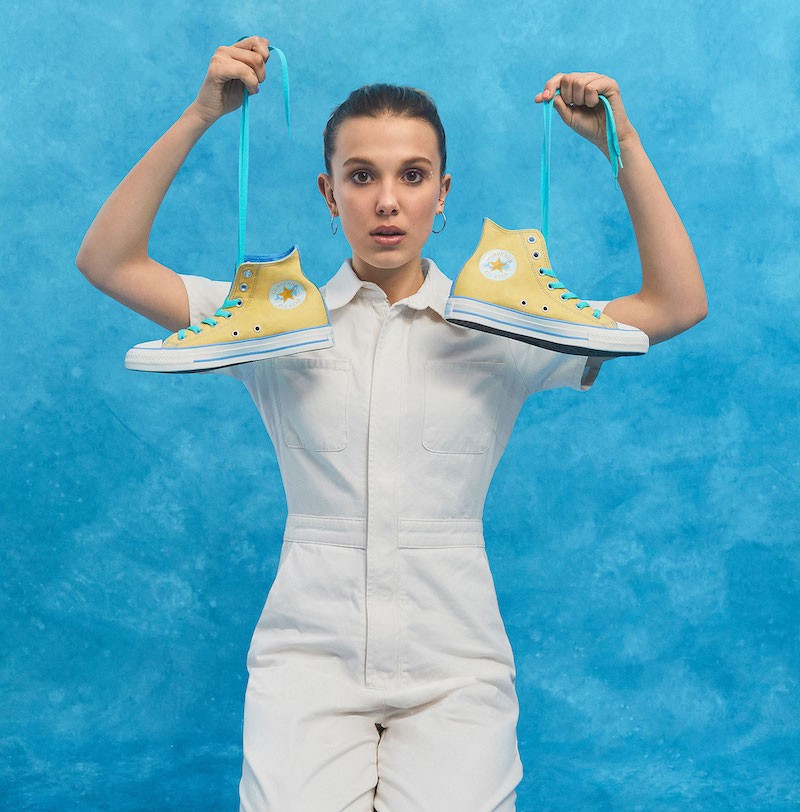 Stranger Things star Millie Bobby Brown is no stranger to the fashion world. The 15-year-old has worked with top brands such as Calvin Klein and Moncler, and she has been in some of the biggest fashion magazines in the world including Vogue, Glamour, W and Harper's Bazaar.
While Brown is killing the fashion game in her personal life, she has also mastered her style on-screen. Her character in Stranger Things, Eleven, discovered her own unique style in the new season, with a little help from her friend Max. Brown now wants to help her fans do the same. She has teamed up with Converse to help people sculpt their own style with the customisable collection Millie by You.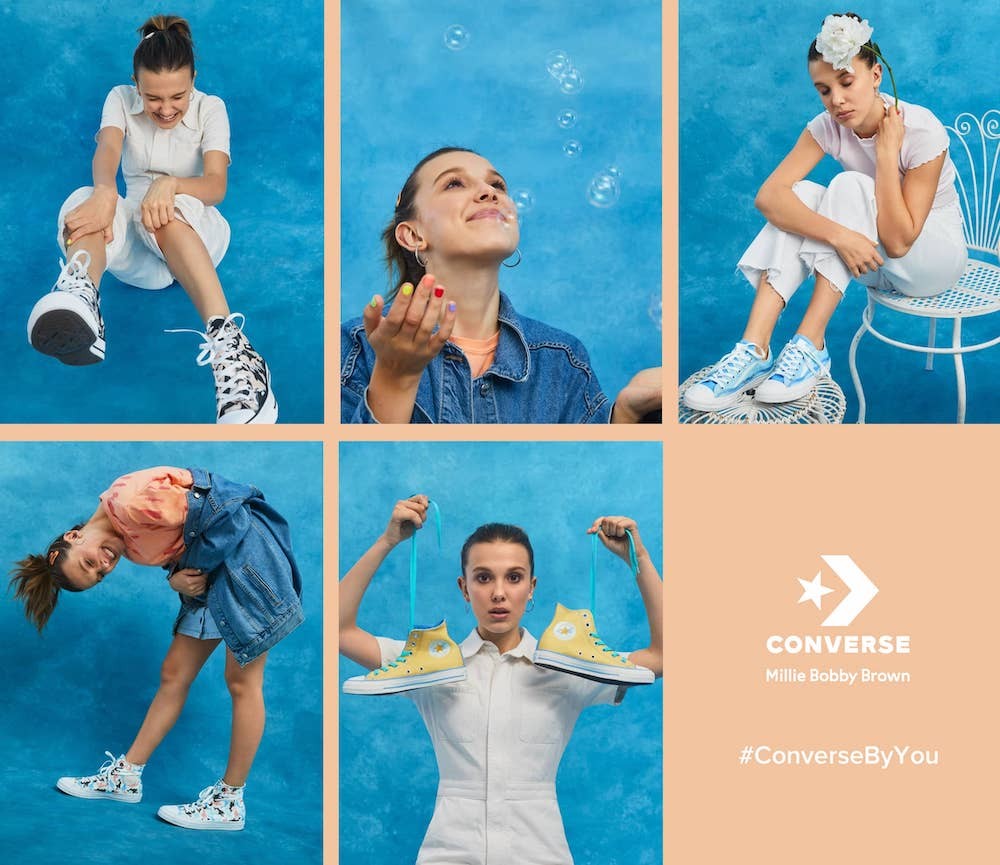 Announced on Instagram, Converse says this collection highlights Brown's love for the ocean and its animals, as well as DIY fashion. This collection is customisable, using the prints, colours and materials chosen by Brown to create your own pair of Chuck Taylors. The styles are bright and playful, with Brown's personality shining through in each design.
Brown explains, "When I started with this collection, I wanted something that represented me as a person. I wanted to express myself but also let other people express themselves." Through the customisable aspect of this collection, fans get to feel connected to the star and well as finding their own individual look, creating something that is a little bit of Brown and a little bit of them.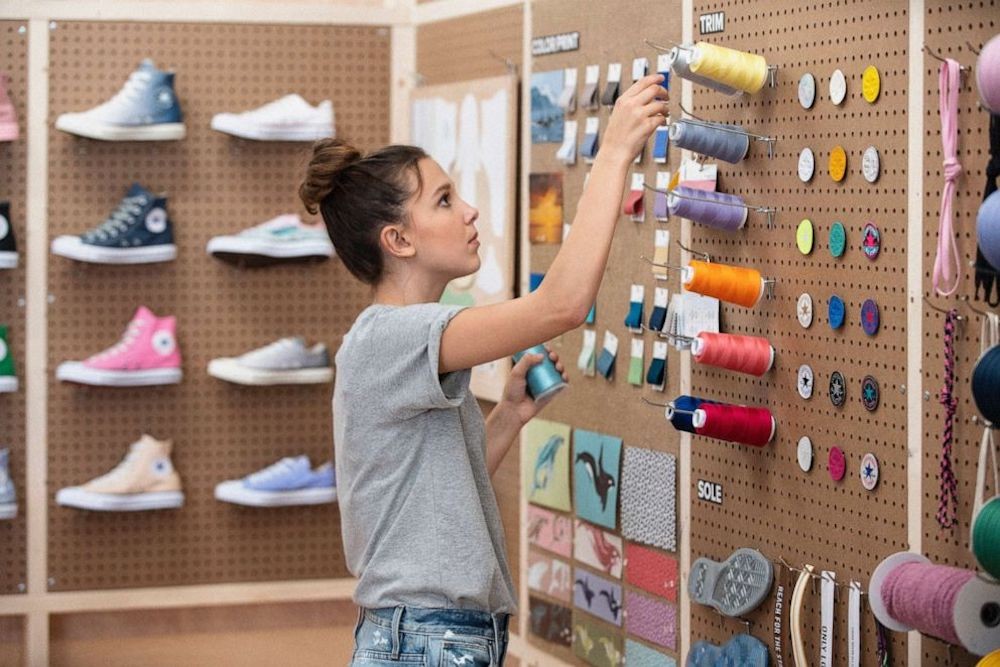 The Millie by You collection dropped on July 11, paying homage to her character's name on Stranger Things, and unsurprisingly has already sold out. While we'll have to wait for a restock, you can check out some of Brown's hand-selected favourite Converse styles here.