Bill Cunningham once said that "Fashion is the armour to survive the reality of everyday life." Life is an ongoing battle. So it's time to strive and fight, with fashion and might!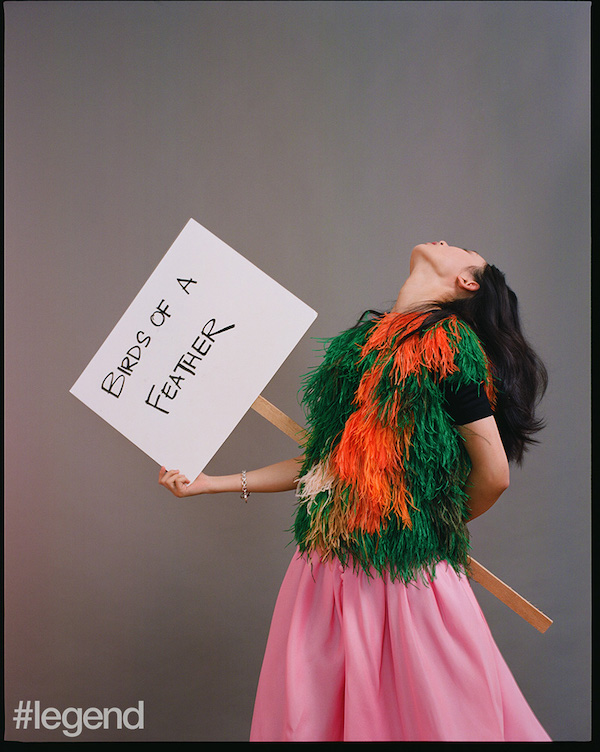 Birds of a Feather
Contrasting colours of green, orange and pink. This look is for sure an eye-catcher and there is no better way to make a statement than this.
Green and orange feather top _ Loewe, Pink organza skirt _ Marc Jacobs, silver bracelet _ Celine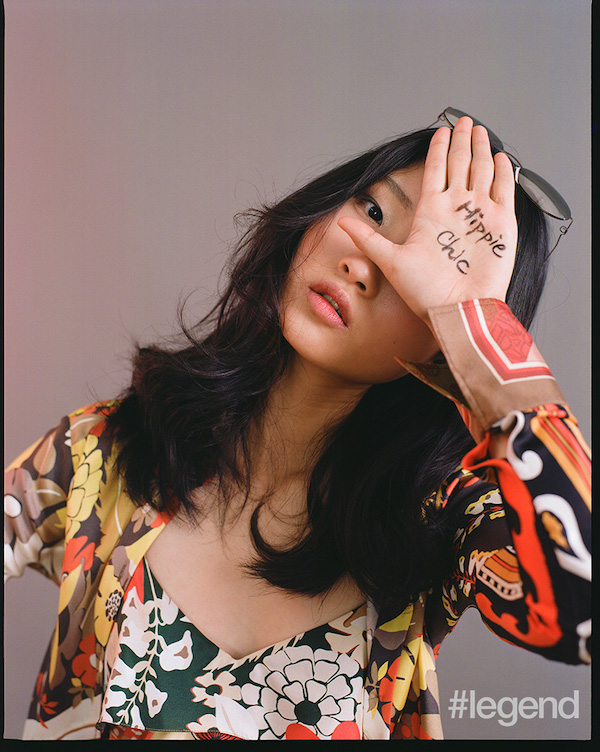 Hippie Chic
We are just here to spread peace. Release the inner flower child in you with a little help from Chloé's floral printed dress and blouse.
Floral printed dress and blouse _ Chloé'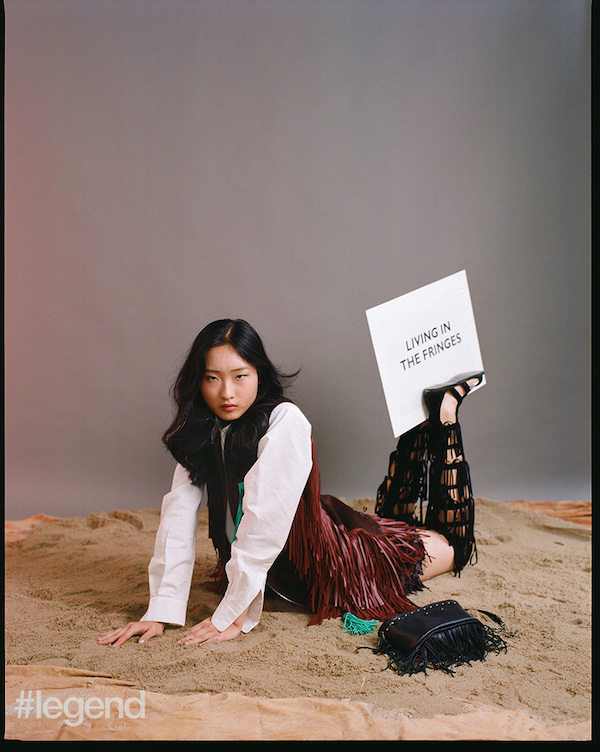 Living In The Fringes
Live on the fringe no more! Be the centre of attention with every step you take in this rusty red suede fringe vest from Longchamp and their stunning gladiator sandals.
Brown suede fringed vest, black fringe bag and gladiator sandals _ Longchamp, white blouse _ COS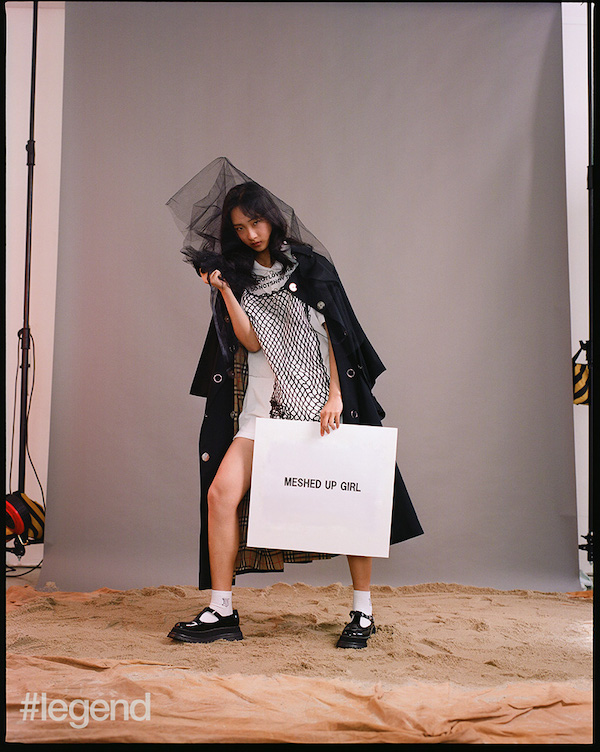 Meshed Up Girl
The barely-there fabric is here and here to stay. With this mesh print tee paired with a leather skirt by Burberry, the mesh acts as the glue to seal this look together.
White mesh print t-shirt, white leather skirt, black trench coat, white socks and black mary jane shoes _ Burberry by Riccardo Tisci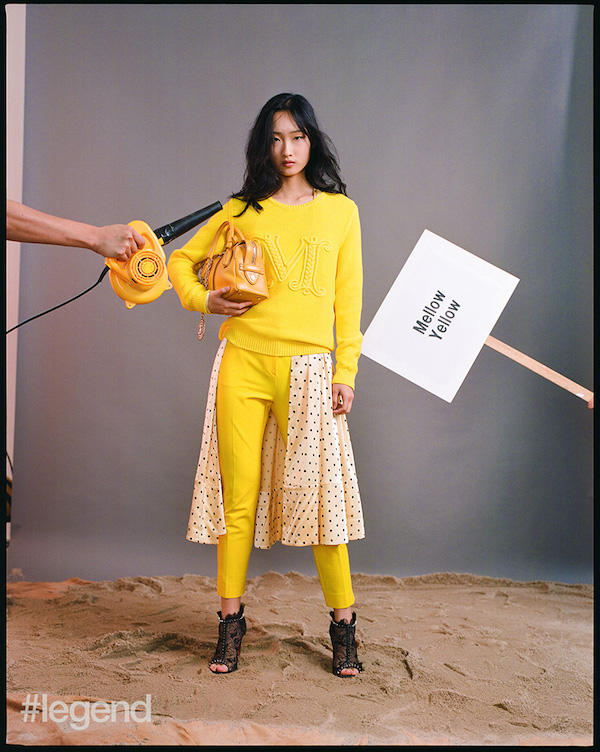 Mellow Yellow
You would think that presenting yourself in only one colour would be dull. The trick is: it's all about tones. Embrace all the shades, all of them.
Yellow sweater and trousers _ Max Mara, Yellow bag _ Tod's, polkadot dress _ Stine Goya from Net-A-Porter, lace studded booties _ Christian Louboutin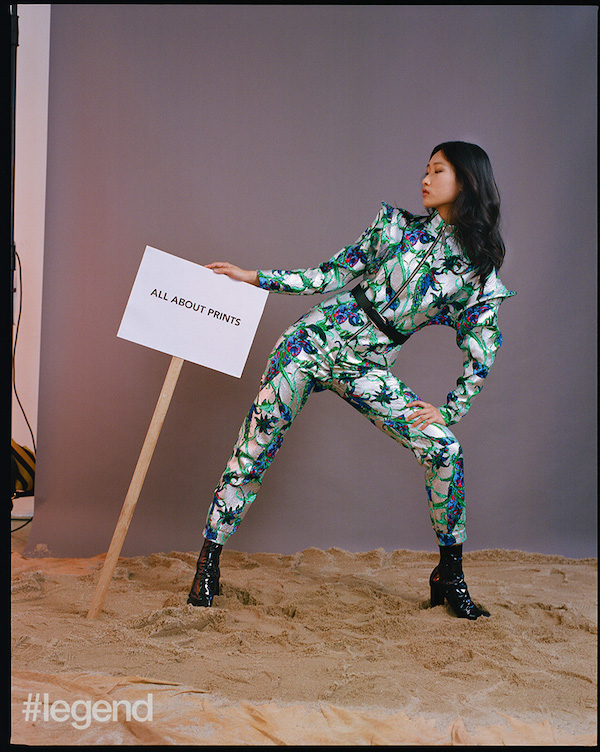 All About Prints
Prints can be overwhelming but in a time of need, prints speak louder than words.
Silver, green and blue jacquard top, matching pants, black belt and patent leather boots _ Louis Vuitton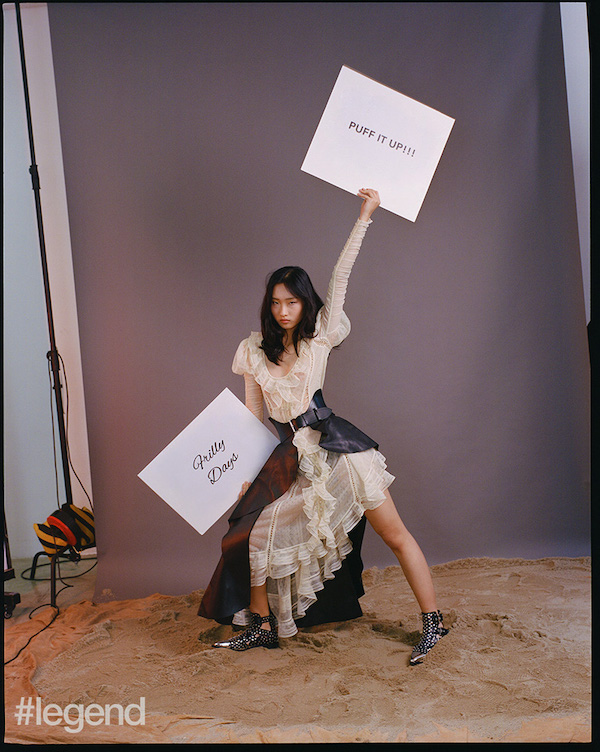 Puff It Up!!! (Frilly Days)
Who says a girl can't be tough in a knit lace dress? Oh, you better watch out, because no matter what clothes she wears, nobody should underestimate a girl in leather boots.
Ivory knit lace dress, black leather skirt corset, black studded boots _ Alexander McQueen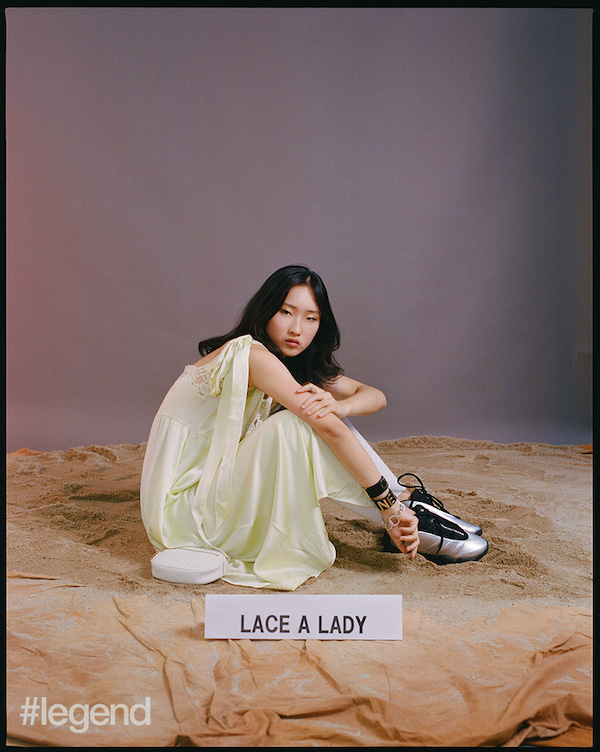 Lace A Lady
Lace dresses like this by Stella McCartney show relaxation and breeziness, but with the leather cuffs, thick bracelets and chunky shoes, it reminds us to stay grounded.
Pale yellow lace dress _ Stella McCartney, Silver sneakers _ Adidas x Alexander Wang, Leather cuffs _ Chanel, Silver bracelet _ Celine
Photography & Art Direction / Ken Kgan
Creative & Fashion Direction / Patryk Chaou
Model / Chuyan He from SMG
Hair and Make-up / Wil Wu
Photography Assistant / Cliff Chik
Production Assistant / Nigel Fong
Videography & Editing / Sam Chan
Styling Assistant / Marco Ho
Text / Jesse Chung