Digital cover: Gigi & Sabrina Cheung sport Montblanc x Maison Kitsune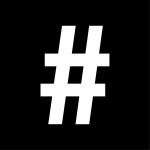 By: Natasha Gillespie-Wong
June 25, 2021
Some people spend decades trying to figure out what they want to do for a living, while others happen upon a career they love. Gigi and Sabrina Cheung are among the latter. The Hong Kong twin sisters tell Natasha Gillespie-Wong how they went from performing in their parents' living room to appearing in music videos and feature films
When they won first and second runner-up in the Harbour City Children's Singing Contest in the early 2000s, Gigi and Sabrina Cheung had no idea they were destined to be in the spotlight. Fast-forward to today and the 27-year-old twin sisters are appearing in movies and on TV, writing and releasing their own music, and shooting their very first cover for #legend.
Seemingly unbothered by the sweltering heat, they strike pose after pose in sophisticated pieces from the Montblanc and Maison Kitsune capsule collection for our outdoor shoot set against Hong Kong's colonial architecture. Although still young and relatively new to the industry, the twins are the picture of professionals. Their upbeat, contemporary style perfectly showcases the joie de vivre of their generation and the collection's signature leather pieces.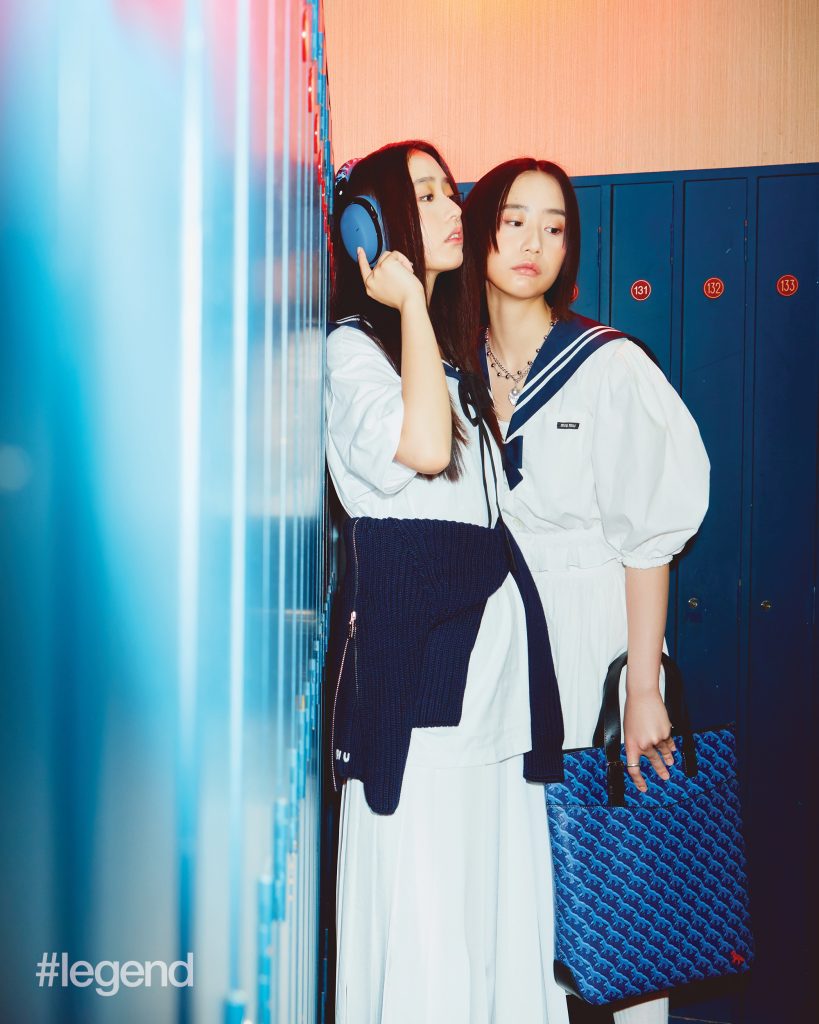 The giggles from set die down a little as we sit down for a post-shoot interview, a nervous energy in the air. While in some ways they're as similar as chalk and cheese – Gigi's signature bob versus Sabrina's flowing locks, for instance – the Cheung twins have learnt to bring out the best in each other.
"I think our twin dynamic is constantly changing," Sabrina says. "We didn't decide at birth that one twin would be like this and the other twin like that. We're growing, we have different experiences and we're constantly affecting each other."
Despite being a mere three minutes older than her sister, Gigi has all the trademarks of an older sister. "My family has always called me the elder sister so I've had that in my mind since we were small," she says. "I was the one born earlier so I have the sense and responsibility of being an older sister even though there might not be a huge [age] difference." Sabrina adds, "I feel like we're taking turns in the role of taking care of each other."
The Cheungs' introduction to performing came in the form of a regular family gathering at home. "There's a tradition in our family of doing performances at Lunar New Year," Sabrina says, smiling. "All my relatives, cousins, sisters, we have to perform our personal talents one by one. Gigi and I would always sing." And so began the double act that graced stages in school choirs, storytelling competitions and speech festivals.
But for Sabrina, the "quiet one", performing did not always come naturally. "There was one time where I was waiting to do my performance and Gigi was like sunshine, so the focus was all on her," she says. "I really didn't feel brave, but when I changed my mindset, I stopped seeing myself as just the shy one. I was able to overcome my fear."
"[Sabrina] was more quiet and I was more vivacious," Gigi says. "Because she was the one more likely to have a sad face, I always gave her a lot of positive energy." Despite the hurdles, performing is something Sabrina chose to invest her time in and it has obviously paid off with her featuring in and hosting shows and music videos on Viu TV and RTHK, all while she was studying English at Hong Kong Polytechnic University. That's not to say there haven't been challenges. "Acting is something very personal, but you have to believe," she says. "You shouldn't think about how to act in a way you think is akin to the character, you just have to embody their personality. It can be hard, but also rewarding."
On where she finds her strength and comfort, Sabrina looks to her sister. "I feel like I support Sabrina more emotionally [because] she tells me everything," Gigi says. "If I'm down, I tend to solve my own relationship problems or emotional problems, or some tiny trivial daily struggles by myself, but Sabrina leans on me more in this aspect."
Crediting her middle school drama club with fuelling her love for performing, Gigi had her sights set on applying to the Hong Kong Academy for Performing Arts (HKAPA). "At the time, I applied to chase a dream, I never thought about it as my future career," she says. Applying for drama school was no easy feat, but for Gigi it was all part of the journey. "Whether I'm applying for the HKAPA or signing a contract with an entertainment company, I always ask Sabrina for advice about these big moments in my life."
Gigi graduated from HKAPA in 2016, having featured in multiple Viu TV programmes both in front of and behind the camera. "It was only when I was invited to shoots that I realised what opportunities there were in the entertainment industry," she says. "We were lucky our introduction to the industry was quite natural. God gave us the chance to get into the entertainment industry smoothly."
While at HKAPA Gigi also honed her passion for music. "I'd been composing songs for some directors who asked me to take part in directing workshops and to create some music while rehearsing with actors," she says. "I ended up composing a lot of acoustic music, which motivated me to become a singer and songwriter. I want to be versatile."
Inspired by the potential negative effects of social media, Gigi released her latest single Attitude earlier this year. "It's basically about how people find themselves in this absurd world," she says. "Some people take on a fake persona for social media. It shouldn't be like that. I think everyone is beautiful and everyone has value. I hope people on social media can find themselves and develop and embrace their own attitudes, and stop living [based on others' opinions]."
When asked about their #legend, both Gigi and Sabrina reel off musician after musician. "The Beatles, Queen, John Lennon, Faye Wong." It's little wonder then, that the item they can't live without is their headphones. "I couldn't live without music," Gigi says, laughing. "My motto is to be yourself. I actually mention it in my lyrics. I think in life we should learn to play and not be stressed all the time. I really want to inspire others – everyone's life is a storybook and mine is still loading."
On gaining confidence in herself and her own pursuits, Sabrina notes the importance of an open mind. "You should equip yourself with an attitude of always being ready," she says. "You realise there's a lot of things you can't control in this industry, you can only prepare to take chances when the opportunities come."
Even as they navigate the ins and outs of the entertainment industry, the sisters credit their colleagues with making them feel comfortable. Working alongside Hong Kong legend Donnie Yen and twin brothers Bruce and Chris Tong in Cantonese action flick Big Brother gave the Cheungs the opportunity to learn from some of the best. "Bruce Tong and Chris Tong were actually in the main cast," Sabrina explains. "We played classmates in the movie, but didn't really talk to one another. After we finished shooting, we met again at press events. It was at these events where we first started to really get to know one another."
For outsiders looking in, it may seem that the entertainment industry is a pressure cooker of competition but the twins have only good things to say about their fellow entertainers. "I feel like we're a whole community in this industry, everyone is supporting one another and you walk together," Sabrina says. "Even if someone is very competitive, it's still not cut-throat but a healthy competition. Maybe it's because we know exactly how hard it is to work in this industry, that's the feeling I get."
But a career in the public eye also means being the subject of intense scrutiny and dealing with the criticism that can come with it. "Before I was someone who was very defensive, I couldn't take any kind of criticism," Gigi says. "I'd question why this person was criticising me. Maybe they were actually giving me useful reminders to try and help me but I couldn't see that at the time. Now, whether it's somebody being mean or giving me constructive criticism, I just accept it first then decide how to process it."
In fact, rather than getting down about other people's opinions, Gigi channels it into her work. "I feel like when you become known by more and more people, you actually have a great sense of purpose," she says. "I wouldn't describe it as pressure, but motivation for me."
"I think my profession affects my identity as well," Sabrina says. "I feel like I'm tougher now. Since graduation, I've experienced feeling like I'm not respected. When that happens, I would say it's good to voice your discomfort, in a polite way of course. It's very important to express your opinions and share your creative ideas."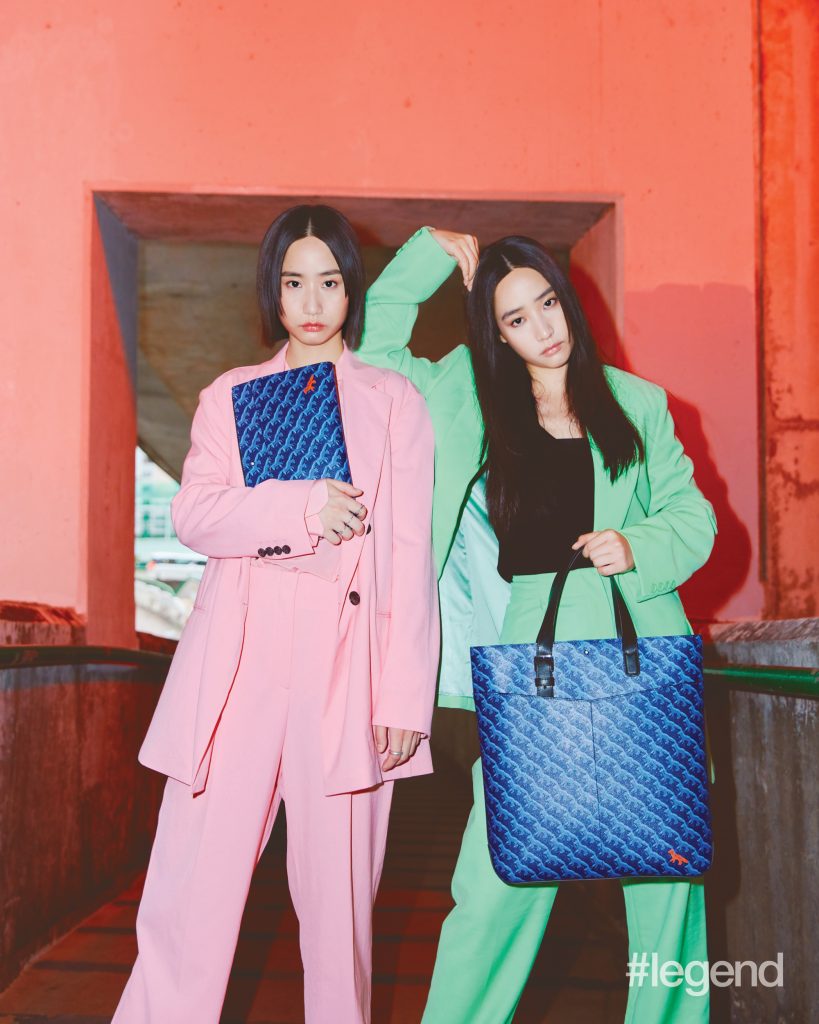 Familiar with the power of a bit of tough love, the sisters have honed the craft of positive critiquing. "We'll watch each other's performances on TV or in music videos and give each other suggestions," says Gigi. "Those are the most honest opinions, because we know each other well and want each other to improve."
Perhaps it's this optimism that has propelled the twins to their many successes. "People may think the [entertainment industry] is all glitz and glamour, but in the end we're all the same. I feel like everyone's stories are all linked together and I don't feel like I want to be one of the biggest legends," Sabrina says. "I'm just me."
CREDITS
Photographer / The Buffacow
DOP / Owen Wong
Stylist / Daniel Cheung
Hair / Haysses Ip and Lupus Chui
Make-up / Sapphire Shen and Heisan Hung