Uncategorized
Digital Cover: Gareth.T x Tudor & Esprit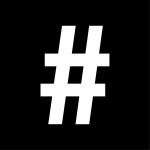 By: Stephenie Gee
May 23, 2022
Only 22 years old, Gareth Tong is already taking the Hong Kong music industry by storm with his soothing vocals and honest lyrics. As he prepares to release his debut LP, the producer turned artist talks to Stephenie Gee about staying true to himself, exploring his unique style and always striving to be the best
If the name Gareth Tong isn't already on your radar, chances are it will be by the end of the month. Having produced tracks for some of the biggest names in Hong Kong music, such as Keung To's Master Class, Tyson Yoshi's December and Mirror's 12, the Berklee graduate will soon embark on a new chapter in his career with the drop of his debut LP.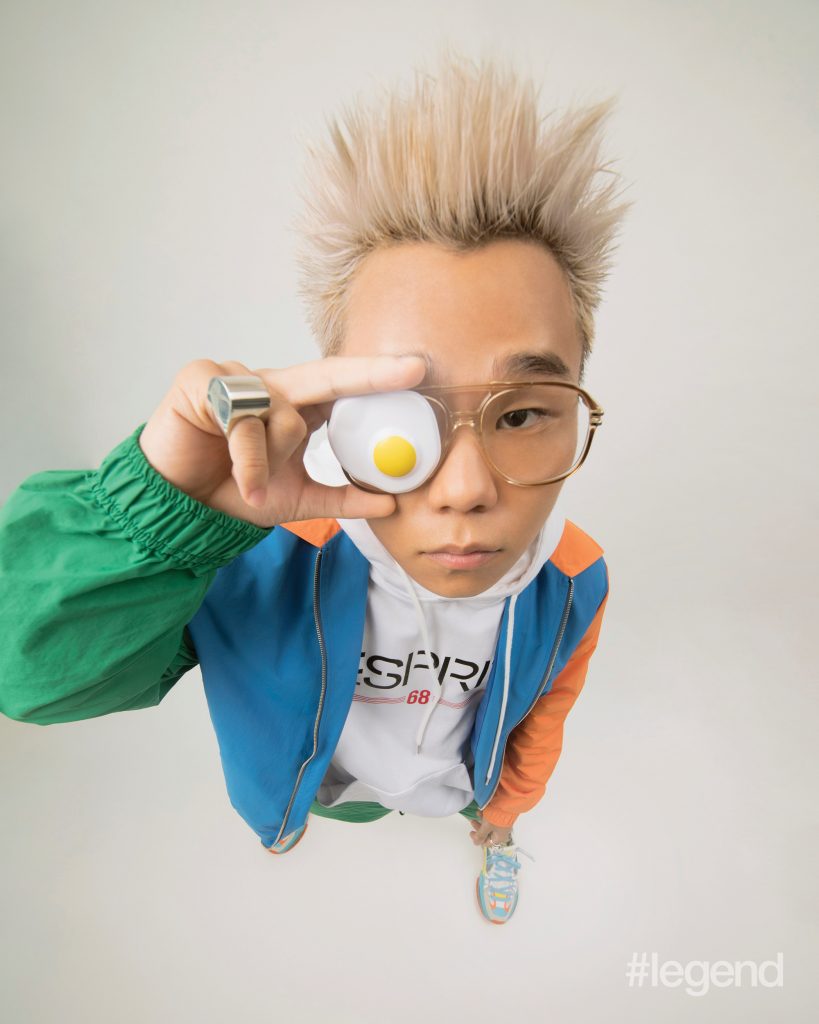 Set to release on May 20, the "authentic biography of the last two years of his life" –aptly titled to be honest – comprises nine tracks that are an ode to his upbringing and commitment to honesty. "I was brought up to be, you know, even if you're not super rich, at least you're honest," Tong says. "Honest living. Like, I'm not faking or trying to step on or undermine other people."
Weaving together memories including signing with a record label, meeting his girlfriend and his relationship with his friends and family, the moments portrayed on the album, though seemingly different, are in fact united by a common thread of spontaneity (a trait, however, that Tong doesn't carry through to his personality, being "the type of person where if you want to ask me out on a weekend, you gotta tell me two weeks prior").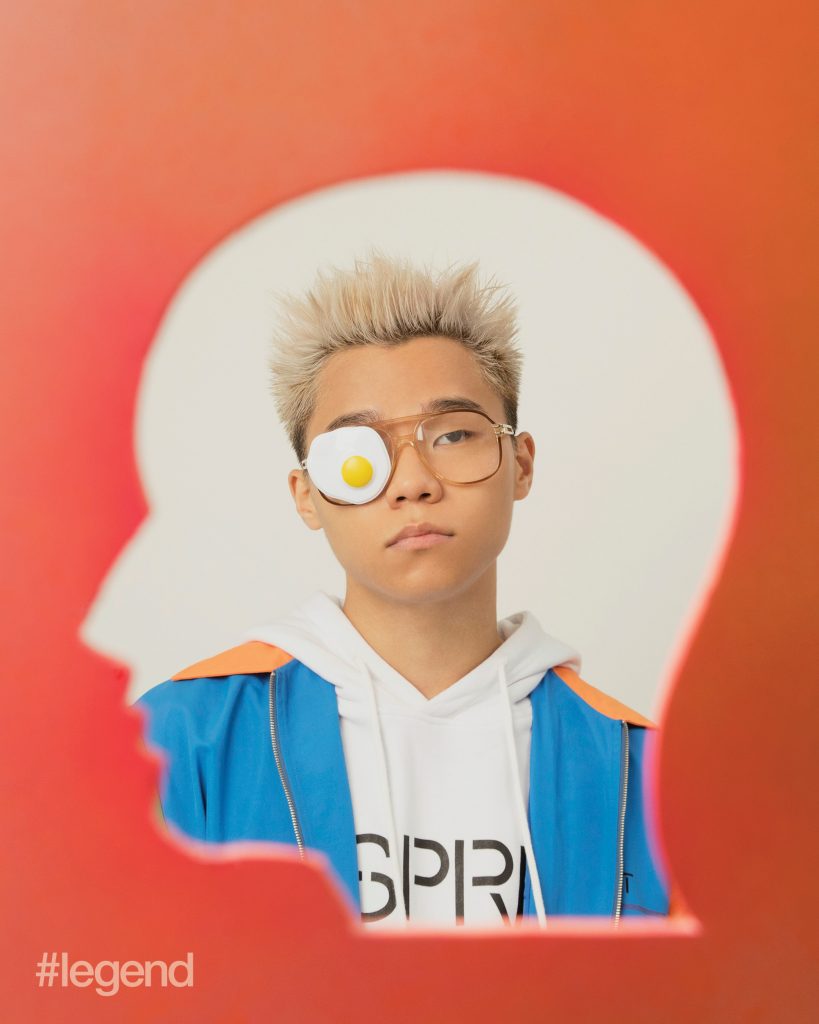 "Fast and simple," the artist says of his creative process. "You know how people go through life trauma and maybe [think], 'Damn, let me just write this song about my whole life situation?' It was nothing like that.
"It was just like a spark or a line or just a sudden feeling and then I was like, 'Damn, let me just expand on that concept.' I think that's how I usually write the songs. There's an underlying thing behind it, but the point where I start or I pick these moments, they're not necessarily the big parts. I pick the small parts and write into it."
Like small world, conceived after a trip to Disneyland, or "speed limit", which came after a steakhouse lunch with his manager. Then there's "boyfriend material" – one of his previously released singles that went on to become a regional hit with over eight million streams on Spotify – inspired by his first meeting with his now girlfriend Moon Tang.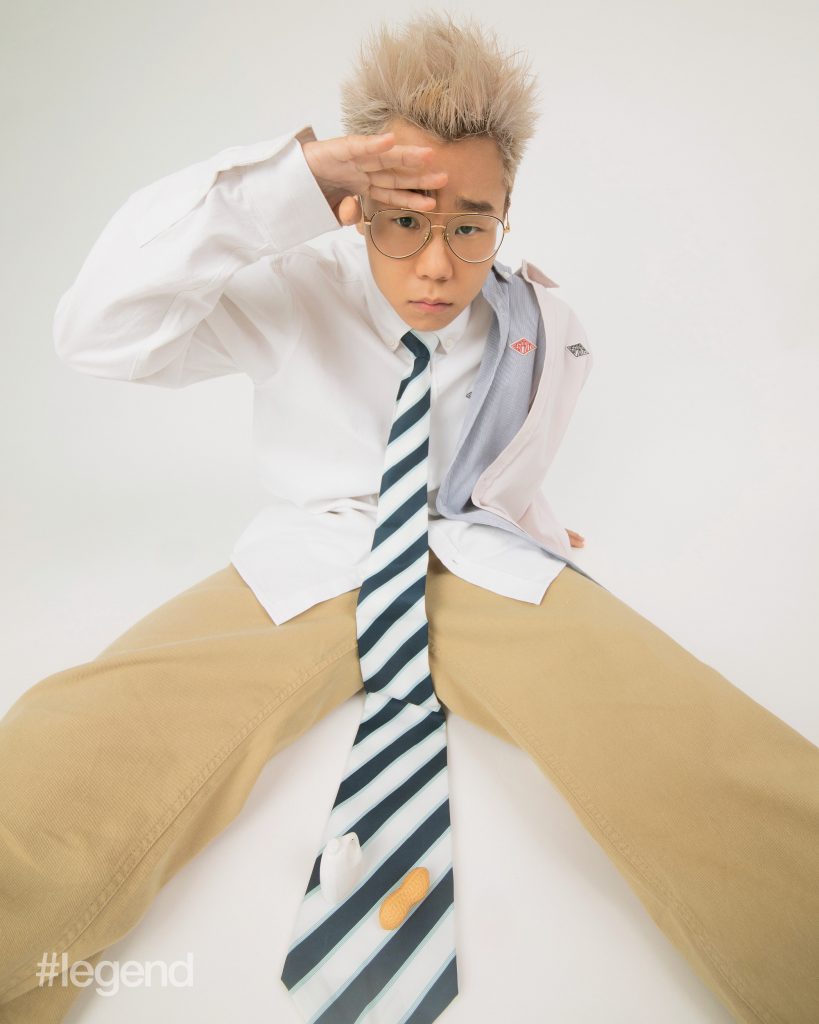 "Boyfriend material" is about not being boyfriend material – it's easy, right?" says Tong, who at 5'7" has been called short. "But the whole concept behind it was to really accept your insecurities. Like the fact that if you're not tall, you have to accept it. It takes people a huge amount of time to get over that hurdle and, for me, it was like I wrote the song and I got over that hurdle."
Born and raised in Hong Kong, Tong began his music journey when his high school required him to play an instrument. "So I kept on playing instruments," he recalls. "I started with the violin and then I played the piano, then I went on to make beats. Then I went to college for music and now we're here."
Also see: Digital Cover: Priscilla Ng x Coiner
From classical music to GarageBand to music theory, the 22-year-old is fluent in an array of musical genres. This upcoming album, however, finds Tong brightening up his sound. "For this album at least, it will be acoustic, and I'd say a more expressive and gentle style," he explains. "It's mainly guitar songs and, you know, songs you listen to on a revision night. Like, songs you listen to on a sunny summer day."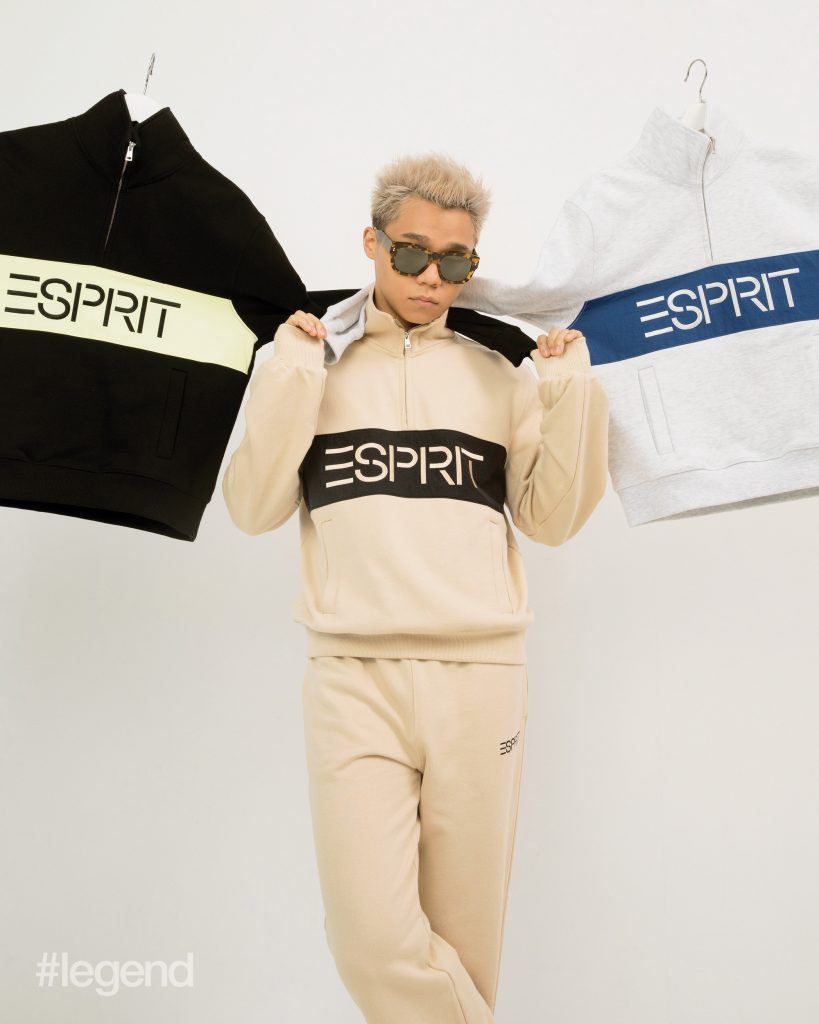 But this sunny kind of music isn't something he wants to establish as his signature style, rather like the first stop of a train journey. "This is the first album, so I just wanted to ease into it," Tong says. "I like hip-hop the most, so I think I'm going to slowly transform. But the first step is to show diversity.
"I can do some acoustic stuff, then I can maybe go into more band sound-ish stuff. Maybe go more orchestral for the next album, like some classical music influence. Then hip-hop in the long run. Hip-hop as a final destination."
So how does his creative process differ as a producer compared to as an artist? While both speak to an innate sense of authenticity and sincerity, writing for himself comes with a pressure of having to deliver.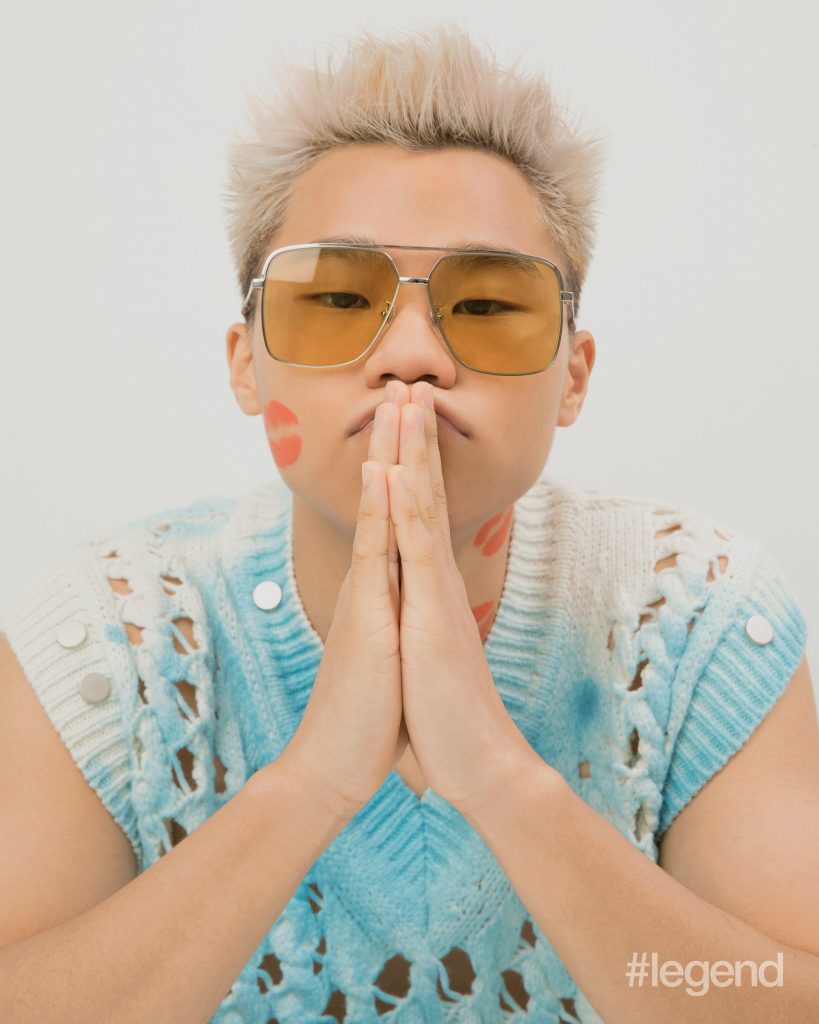 "As a songwriter or producer, you're really just trying to shape what you see in an artist," he says. "You try to shape someone's career, you're trying to shape how people will perceive the person and bring the best out of them. But for myself, it's harder because at the end of the day, I want to be the best artist. I want to be the person with the dopest songs."
It's an understatement to say that moving from behind the scenes to the bright lights of the stage is no easy feat. But for the up-and-coming artist, it was an experience that he describes as akin to a game of Monopoly. "I'm just really trying to know everything about this industry," he says. "And I think being in this position where I make the songs for people but also I perform the songs, gives me a chance to see the whole picture.
Also see: Digital Cover: Liou Monn x Swank
"As an artist, you only understand the music scene in terms of an artist. You know, doing photoshoots, videos and adverts maybe. But you will never really get to that point where you're sitting there listening to the mix and how the song goes or like, finding the lyrics of the song and fine tuning. In Hong Kong it's pretty rare for someone to be able to, you know, cross over both and understand the whole context. I'm pretty privileged to be able to spread my branches and my influence throughout all these different people and be like different people."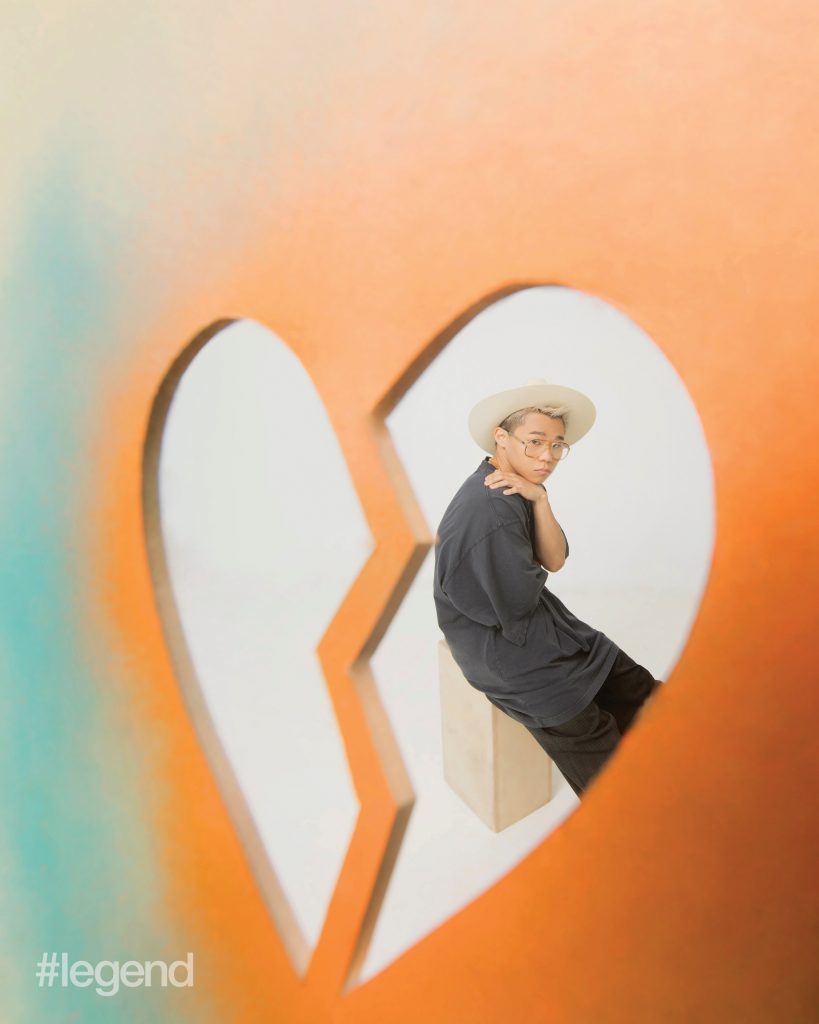 It's an opportunity that is much attributed to his label, Warner Music Hong Kong, which he signed with last year. While it's a dream for many artists and musicians to sign with a major record label, there are many tales of a gritty aftermath, such as losing artistic freedom. But that was not the case for Tong.
"I don't think I've lost a lot of freedom," he asserts. "As a matter of fact, I feel like I gained more freedom, because before having a companion to go on this journey with, I wasn't as confident and I wasn't as honest. I feel like, for me, honesty spreads over everything.
"To do a jerking off video [referring to his "dinner in bed" music video] is being honest. Not a lot of people will be honest enough to admit that they want to do something like that and have the courage to do it. I feel like being able to do that is a huge result of meeting the right person and building up confidence as time goes on."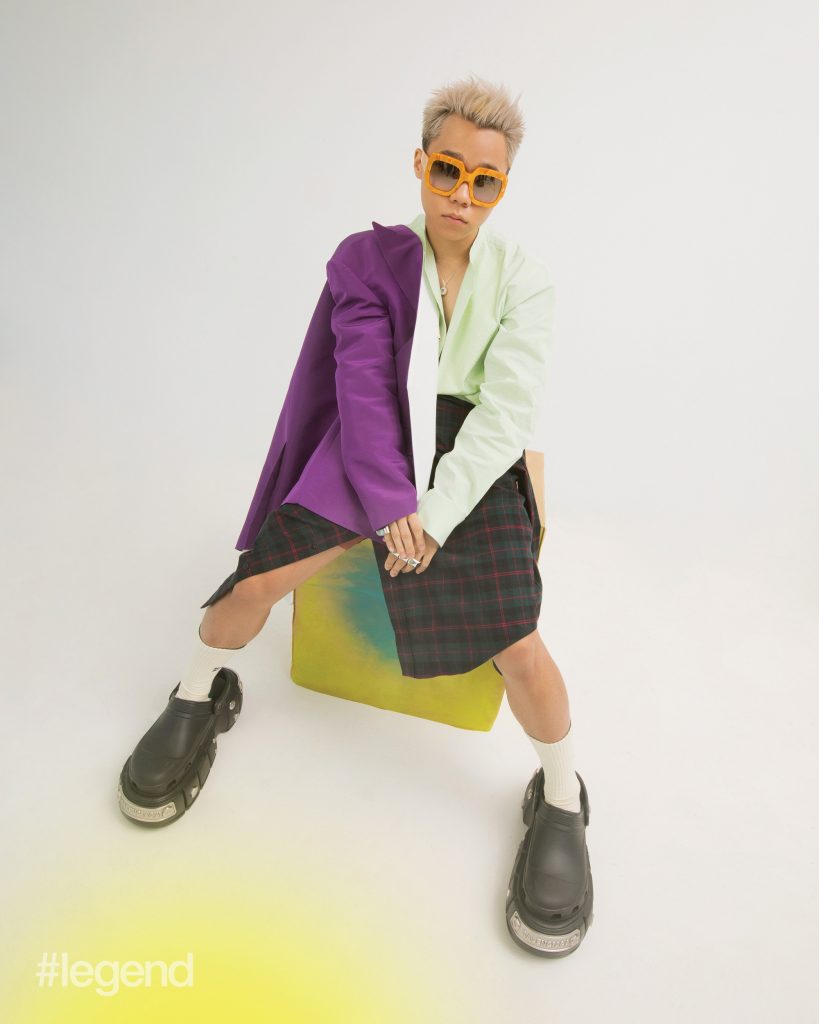 As important as hard work, persistence and talent is – all three of which Tong holds in abundance – meeting the right people at the right time is a privilege that can make or break one's career. Definitely favoured by the goddess of chance and luck, this blessing was something that was showered upon him, whether it was meeting his manager "Big Spoon" or the directors of his music videos – Hanley Chu for "boyfriend material" and Terry To for "dinner in bed".
"The whole thing is just a collaborative effort with different people," Tong says of the process of filming music videos. "Trying to find like-minded people – I think that's a huge part of the journey. So just trying to find people that, you know, resonated with our ideas or at least, just understood it."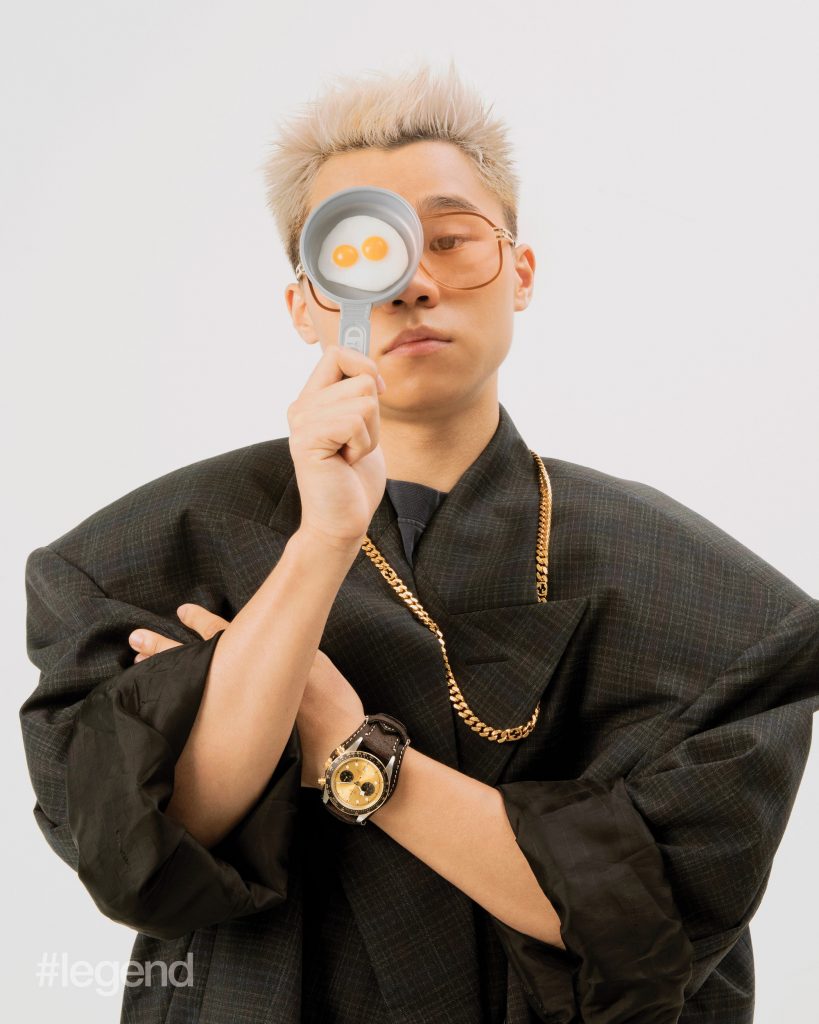 As the producer, songwriter and engineer of the entire project, not only did Tong lead the charge on the album's musical direction, showcasing his skills in all facets of the industry, but he also helped shape the visual aspects – accompanying the LP are three visualiser videos. Though he's not allowed to say much just yet, those who have seen his existing music videos will know that they are bound to be just as headline-making as his tracks.
Take "boyfriend material", in which the artist sported a series of ridiculous costumes of a maple leaf-covered swamp monster, plush werewolf standing under a blood moon, white fluffy Bigfoot and robotic Godzilla (inspired by the movie Godzilla vs. Kong, which actually dropped the same day as the music video "but no one really realised that"); and "dinner in bed", where he paid homage to neo-soul artist D'Angelo's standing presumably naked in front of the screen while "jerking off" (he's actually whisking eggs). But Tong explains that it's not really "quirky" that he's going for.
Also see: Digital Cover: Mandy Tam x Dior Beauty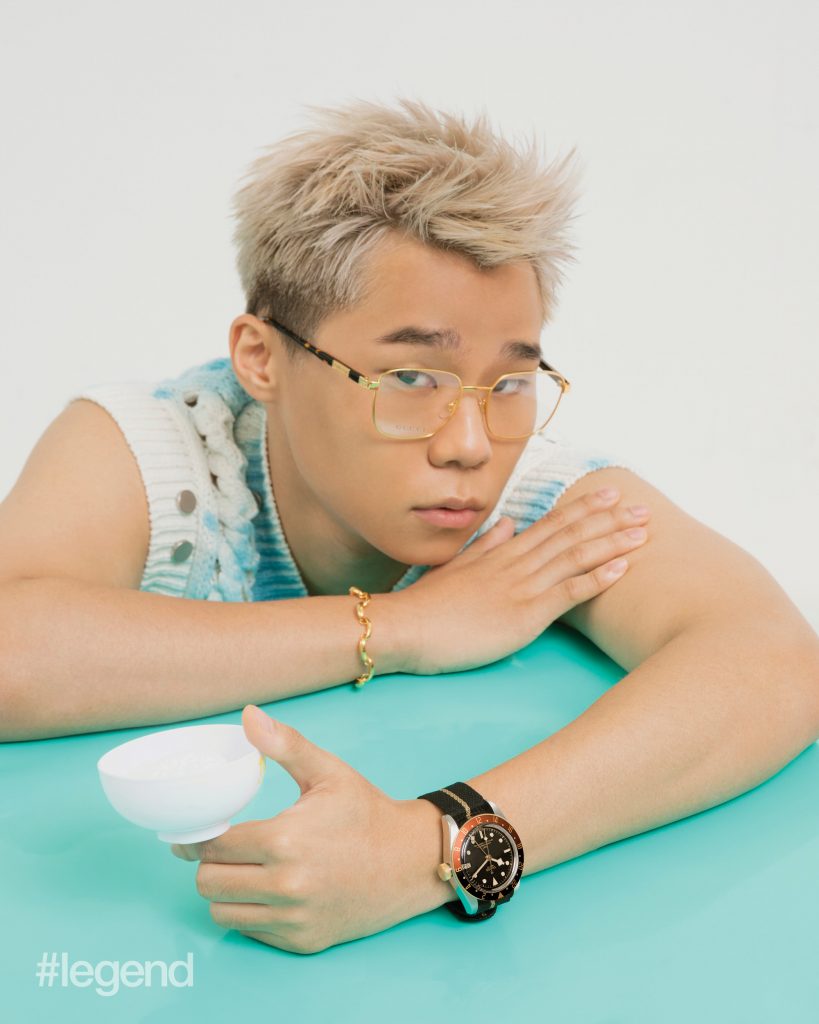 "I don't know if quirky is a style," he says. "For me, I just grew up watching really stupid videos like Family Guy, Happy Tree Friends, Phineas and Ferb, Ben 10. Like, Ben 10 is a kid that transformed into 10 aliens, and I thought that was real when I was a kid.
"That's how I actually perceived the world, as in stupid stuff equals cool stuff. So I wouldn't even say it's quirky, I think I'm just trying to be a little funny with them. I think quirky is a word that sounds like you're trying to be weird. I don't think I'm a weird person. I think I do weird stuff, but I don't think I'm weird."
Not quirky, just weird and staying true to his roots – Tong's authenticity extends to his goals. Shy, soft-spoken, yet highly ambitious, he hopes to one day be able to "do whatever I want, whenever I want". This could mean no photoshoots, spontaneous vacations, random album releases at four in the morning or the contrary: "no albums at all and I just go on hiatus one day."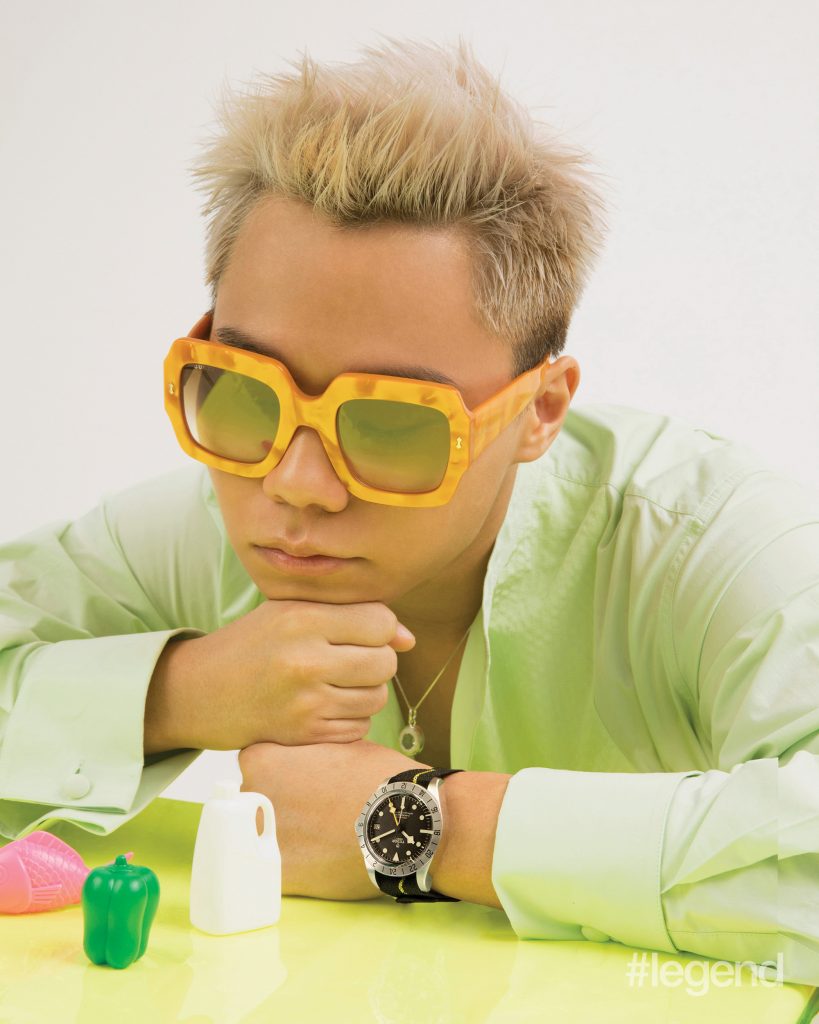 How does he think he'll get to that position? "It will be through trial and error, it will be through mistakes, it will be through public criticism, it will be through positive criticism, it will be through mountains of stuff for me to get to that," he says. "You know how people are like, 'Oh, I don't really care about negative comments'? You know when they say that, that they hella care. I'm still at that point where I'm like, 'Damn, that comment hurt.'
"I want to get to that point where I'm just like, 'Yeah, it's fine. The song doesn't do that well? I'll just put out another song.' I guess not just even as an artist, but as a human being in general, to get to that point where I don't care about what other people think so much."
Confident in bringing this aspiration to fruition, Tong cites himself as his #legend. "I guess it would be me," he says after deep thought. "I'll be a legend at 50."
CREDITS
Creative concept and production / #legend
Videographer / Billy Cheung
Photographer / Kwannam Chu
Styling & Set Design / Perpetua Ip
Assistant / Liz Lau
Makeup / Heisan Hung
Hair / Cooney Lai @il colpo Salon
Also see: Digital Cover: Gigi and Sabrina Cheung x Strathberry
In this Story: Uncategorized