The third season of popular Spanish Netflix show La Casa de Papel, aka Money Heist, comes out on July 19. The show focuses on a criminal mastermind who assembls a group of people to carry out the biggest heist in history; the group is taken on a thrilling, unpredictable journey as a result. 
Clothing and denim brand Diesel is giving you a chance to join the heist crew and be "part of the band", and win the real jumpsuits worn by the cast on the set of the show. By visiting www.diesel.com/jointheband and following the instructions, you'll be on your way to claiming one of those iconic red jumpsuits.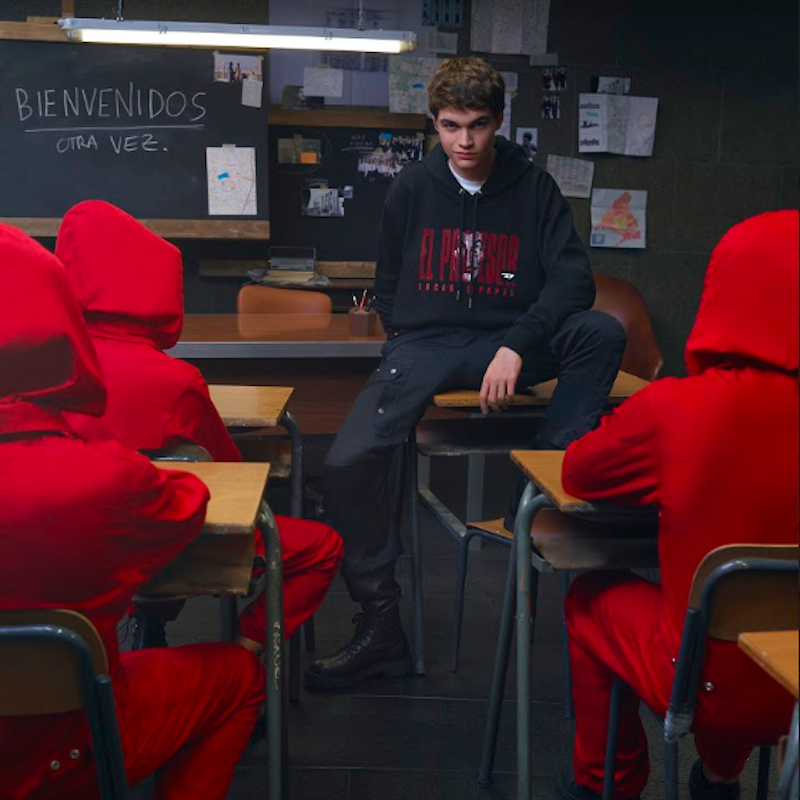 If you don't win, don't despair. Diesel is dropping an alternative uniform: a limited-edition capsule collection that includes Diesel's classic reversible jacket with an updated twist. The jacket will have utilitarian detailing from the company archives and prints from Le Casa de Papel. The main palette will be black, white, and red, with the red connecting the three entities, Diesel, Netflix and La Casa de Papel. Embodying the menacing, rebellious, and playful attitude of the show, the other pieces in the capsule collections will also feature bold graphics, along with the characters' names and the Dalí masks. You'll be able to get your hands on the collection in select stores and online. 
To get special access to the members-only exclusive sale, you can join the Diesel loyalty program D:Code. Diesel is giving you the chance to get the ultimate souvenir. Take your chance at being a part of the band and maybe we shouldn't have to warn you, but… just in case, be sure you don't actually plan a bank heist. Make sure you check out the collection and the new season of the show on Netflix on July 19!