Uncategorized
Claire Choisne creates jewellery poetry with Boucheron's new colour-defying collection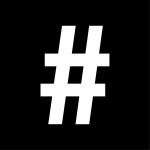 By: Ilana Jacobs
October 13, 2021
Jewels are meant to catch the light, but Boucheron has taken sparkle to a whole other level with its latest high jewellery collection. Creative director Claire Choisne talks about Holographique and the challenges of creating a completely new jewellery experience
Since joining Boucheron as creative director a decade ago, Claire Choisne has designed some of the French jeweller's most ambitious and jaw-dropping pieces. Whether scientifically accurate flower petals in Nature Triomphante or stardust-catching metals from Nasa in last year's Contemplation, Choisne and her team spent years on each bold new iteration of Carte Blanche high jewellery.
With its colour-defying necklaces, prismatic rings and other holographic masterpieces, Holographique and its use of light diffraction mark the latest in Choisne's long history of scientific and aesthetic marvels for the brand.
But as prolific as her work is now, Choisne wasn't always certain about a career in jewellery. After earning her economic baccalaureate, she struggled to find a niche. "When I was younger and looking for my path, I knew I wanted to have a creative job but not only creation for creation. For example, I didn't see myself as an artist because I also keep my feet on the ground," she explains.
"I remember meeting a jeweller at the time when I was still figuring out which profession to go for. I still vividly remember how passionate he was about his job when he was talking about it! This encounter made me decide to become a jeweller. I first approached jewellery from a technical point of view, and that's what still fascinates me today: the devotion and the time that jewellers are able to put into a single piece to strive for excellence (sometimes thousands of hours!)."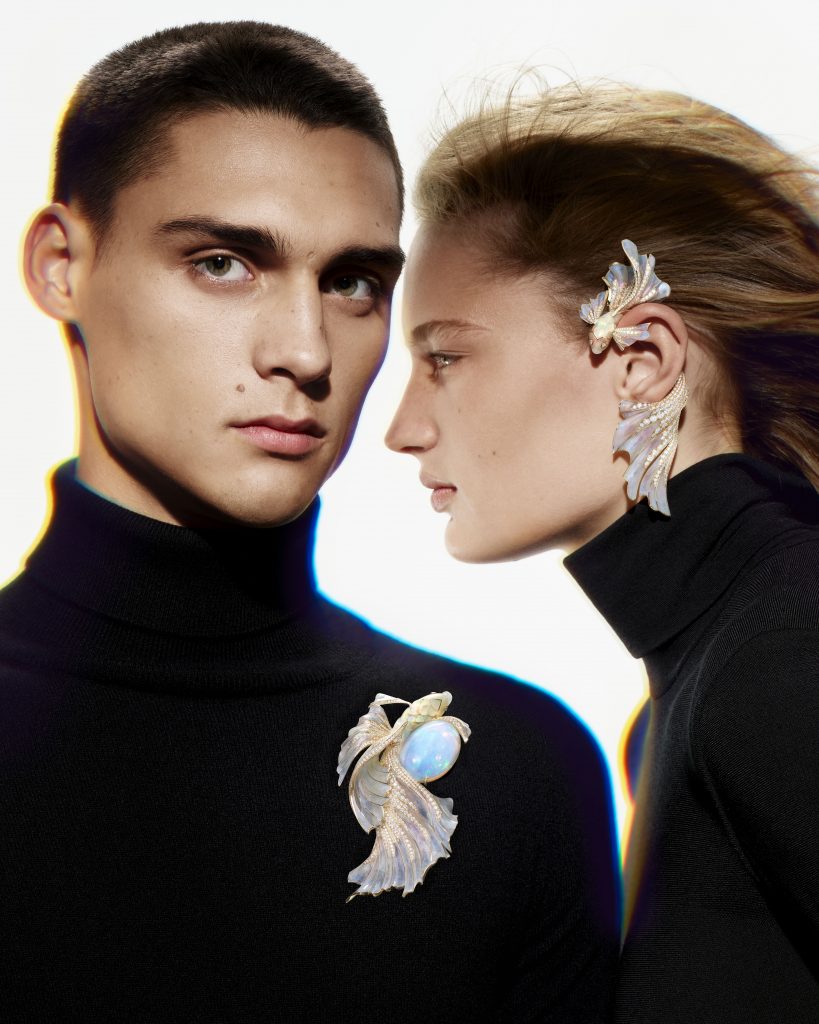 Despite shunning a career in fine art, Choisne's jewellery designs are nothing less than artistic masterpieces. Lucky for her, Boucheron has no interest in tamping down her creativity. "When I started working at Boucheron, I spent a lot of time going through the entirety of the archives, so I could thoroughly understand the philosophy of the maison," she says. "What fascinated me was the richness; there seemed to be no desire to synthesise the archives into various aesthetics; it was so varied. I soon realised that Boucheron's philosophy is based on the freedom to create in terms of techniques, materials and themes in order to give women the freedom to wear [anything].
Indeed, while Holographique contains nods to previous work, like flower rings reminiscent of Fleurs Éternelles, most of the pieces stand completely unique from other collections. Over the years, Boucheron has created an extremely diverse portfolio of accessories that offer a freedom of choice rarely found in an industry that prides itself on signature looks.
"I'm keen on designing new forms of jewellery, by creating daring ways of wearing it and by introducing unexpected materials," Choisne says. Like trading traditional stones for a specially designed holographic coating in the newest collection? "Usually in high jewellery, the theme of colour is interpreted through the use of coloured stones such as emeralds for green, rubies for red and so on. For the Holographique collection, I wanted the pieces to 'represent everything' – meaning have all the colours. That's why I decided to use opals, which have this natural holographic effect, and then [added] a new approach by developing a technical coating with Saint-Gobain."
The multicoloured effect of opals seems a natural choice for holographic jewellery, but developing a special technical coating isn't so obvious (or easy). Choisne worked with Saint-Gobain, a historic French glass manufacturer, for over a year to get the holographic coating just right.
"They had never worked with a jewellery house as they mainly create glasses and lenses with this kind of holographic coating for airport airstrips," she explains. "We met with them and asked them to help us obtain this effect on precious materials. The holographic coating involves spraying titanium and silver oxides under high temperature. We had to spray around 10 layers of coating on our pieces. The colourimetric result is therefore unique to every piece."
Because the coating was so new and unprecedented, Choice had to explain the desired effect without any sketches or drawings. "My team and I did many mockups to show them what we had imagined. We worked on it for a long time, discussing, running many tests with rock crystal and ceramic, finding solutions when the result was not up to our expectations," she says.
"We had a lot of ups and downs; it was very challenging to create these kinds of pieces during the lockdown. Some pieces were even finalised only three days before Haute Couture Week, and we didn't know what they would look like. It's the tricky part with innovation and trying new techniques: you're not in full control. Letting go is not my strong point so I learnt it working on this collection."
The process may have been difficult, but the end results speak for themselves. In pieces like the Halo necklace, the coating transforms rock crystal into a perfect iridescent bubble for a truly dazzling effect. But the collection utilises a multitude of other methods as well, covering every possible meaning of the word "multicoloured". Containing 25 unique pieces spread across nine different themes, Holographique uses strategically cut prism diamonds, transparent rock crystals and aquamarines set into iridescent ceramic to create a kaleidoscope of colour and light.
With so many options, it's hard to pick a star of the show. Though, when asked which is her favourite, Choisne replies, "I will have to say the Holographique necklace because it's both poetic and futuristic. And I find absolutely hypnotic the fact that it always looks so different depending on the lighting and the angle. I know how difficult it was to achieve this piece and it conveys very well what I wanted to express through this collection. Also, the craftsmen did a wonderful job to create a supple, totally flexible necklace!"
"Making a piece of high jewellery is a way to bring a dream to life"

– Claire Choisne
The transformative power of jewellery is a huge part of Choisne's passion for her work as a whole. "For me, high jewellery is a story of emotions and dreams," she says. "Making a piece of high jewellery is a way to bring a dream to life. When I work with my team, our mission is to convey emotion through our creations. Precious materials are a prerequisite and what we do at Boucheron is to bring emotion on top.
"In addition, today at Boucheron, we create high jewellery to be worn in everyday life as a signature of style. Everything we do comes down to the freedom of creation, meaning women and men are unrestricted when wearing the pieces. The saddest part is putting the jewel away in a safe. We like women and men to dare to wear them in their daily life to express their unique style and personality."
Asked about the future of her own unique style, the designer says, "I see my role as perpetuating the maison's philosophy: freedom to create, giving women the freedom to wear pieces the way they like and constantly pushing the boundaries of creation. I have a lot of ideas about the things we will try to achieve but I can't say much more. It will be the subject of future collections at Boucheron."
Also see: Cartier, Tiffany find new inspiration in coloured gemstones
In this Story: Uncategorized