Christian Louboutin Creates His Cosmetic It Girl of the Season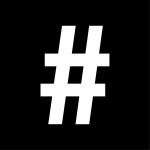 By: #legend
March 31, 2017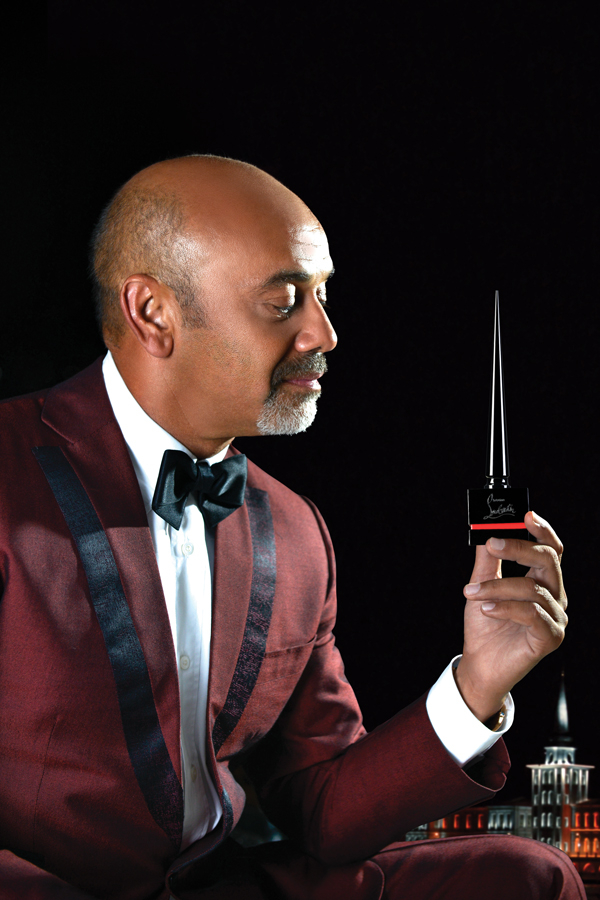 ​The inspiration for French shoe and accessory impresario Christian Louboutin's Eye Amplifiers comes from a form of classical Indian dance called Kathakali. The dancers are known for their heavy make-up, including elaborately drawn eyes, bringing attention to dramatic eye movements and expressions which are integral to the dance. Louboutin's image offers a modern and whimsical interpretation of Kathakali a la Christian. He speaks with #legend about the new line, and sketches his cosmetic 'It Girl' with his new products.
What's the agony and ecstasy of doing cosmetics after making shoes for so long?
Beauty and shoes are two completely different things. For beauty the great part is that it immediately starts with colours. It's involved at the very first stage. With shoes, it's different and colour comes later. The agony with shoes is the various fittings that need to be done on different feet before the shoes actually work. You don't have to do that for beauty. But the agony of beauty is the need for patience. Every step of development and the technical process takes a lot of time. It involves so many different people to actually create any type of product. It's basically impossible for a project to be done very quickly, to really see results or to see the product evolve overnight, which is the possibility you have with shoes. It's the number of days you have to wait until you see anything close to what you've been drawing, sketching, or imagining. The ecstasy is the festival of colors and smells you're working with. Also I can do things completely by myself in a more solitary way than I can with shoes.
What's the most striking feature of the face?
The eyes and mouth are both uniquely important and expressive in different ways. They are each self-sufficient in expressing something with only one part of the face. The mouth is actually more animated, more active, often more engaging. Eyes are more passive, and often more flirty.
Make-up or a stiletto heel. Which has greater effect and why?
Heels are more attractive to men, and make-up is more attractive to women.
Is make-up an art form?
Make-up is definitely an art form in the way fashion, decoration and fine art is an art form.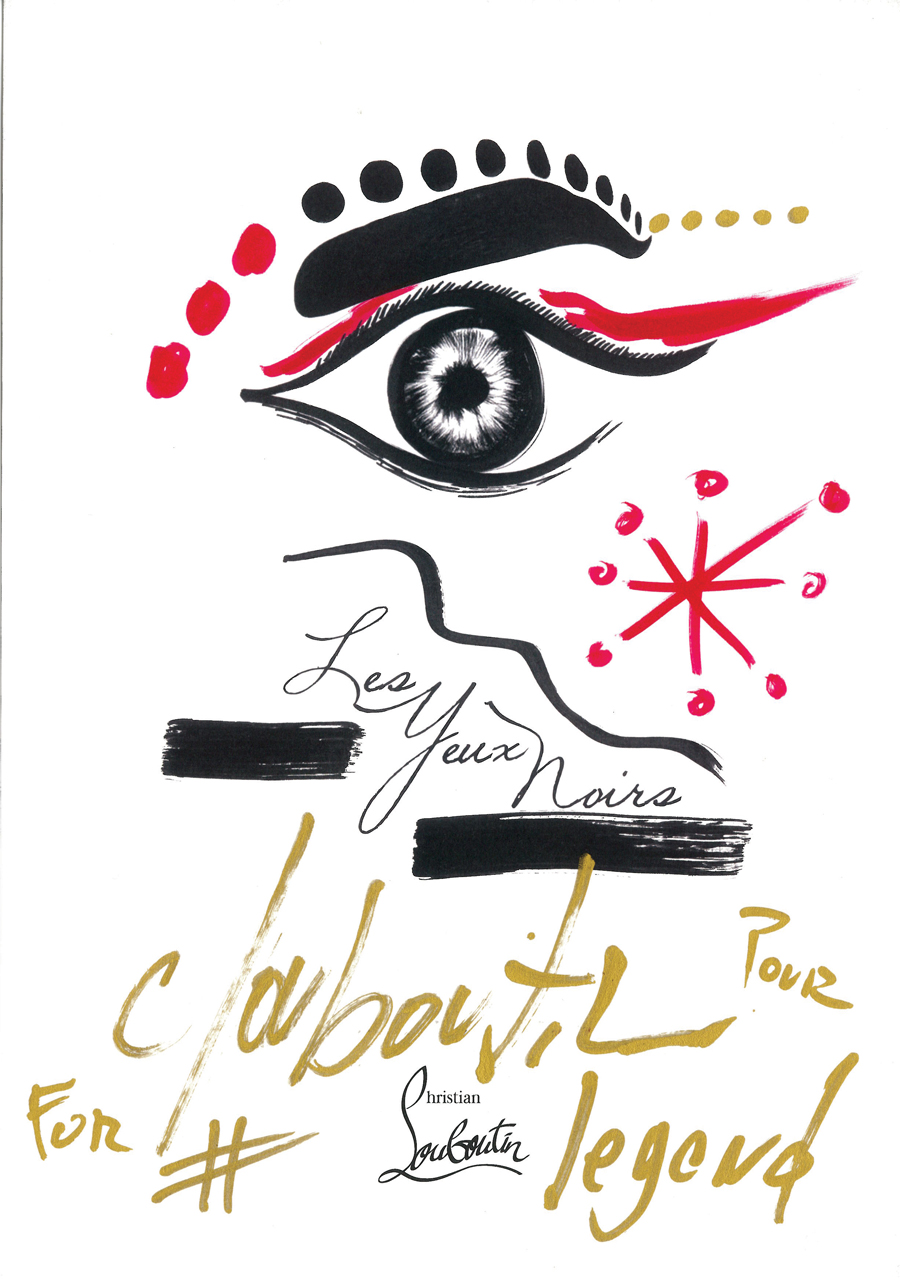 Who's the coolest make-up wearer in the world?
I have a passion for make-up on stage, because what you see when you're up close is totally different to what you see when you're sitting in the audience. It's almost like paintings when you're further away you can see a landscape or a portrait but then when you get closer you see the thickness, the complicated way it's done, the layers of it and you just see the paint. It's the same for the make-up in theatres, or from afar at the opera. You probably see a woman who looks astonished or who looks languorous and then up close you see it's the effect of the paint. I like the painting approach of stage make-up.
From cosmonauts, or euronauts, to Indian eyes dancing, rouge et noir, where next?
The sky has no limit. I'm checking what is beyond that. Whatever is further than that.What's the best make-up scene you recall in any film?
It's the end scene from the movie Le Streghe (The Witches) by Luchino Visconti, with Silvana Mangano. The whole thing is you see this beautiful girl, Silvana Mangano, with no makeup to having full on makeup with a huge mink, eyelashes, a headpiece plus the glasses. She's put in a little transparent, bubble helicopter to leave and she rises up from the mountain in Cortina D'ampezzo.
Why is there no eyeshadow in this collection?
Wait and see…
Packaging/design. From where did the inspiration come, who or what is the muse for the creativity?
It came from Ottoman architecture. Specifically, the packaging for the Lash Amplifying Lacquer was inspired by a beautiful, military building from the 19th century on the border of Bosfor in Istanbul. It's a shape of the old tower from the Naval Academy in Istanbul.
Can we expect more Christian Louboutin cosmetic products, a diversification, and will there be a time when consumers can buy Christian Louboutin apparel to wear with his or her foot and face candy?
For beauty, yes. Beauty is a long process. When something is coming out you're already working on a lot of other things. It's just the beginning of a long love story with beauty. But this love story will never include apparel, that's for sure.