Uncategorized
Hunt for Chinese Etiquette Schools Heats Up as Manners Become Status Symbol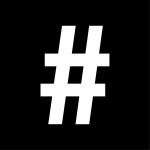 By:
January 26, 2016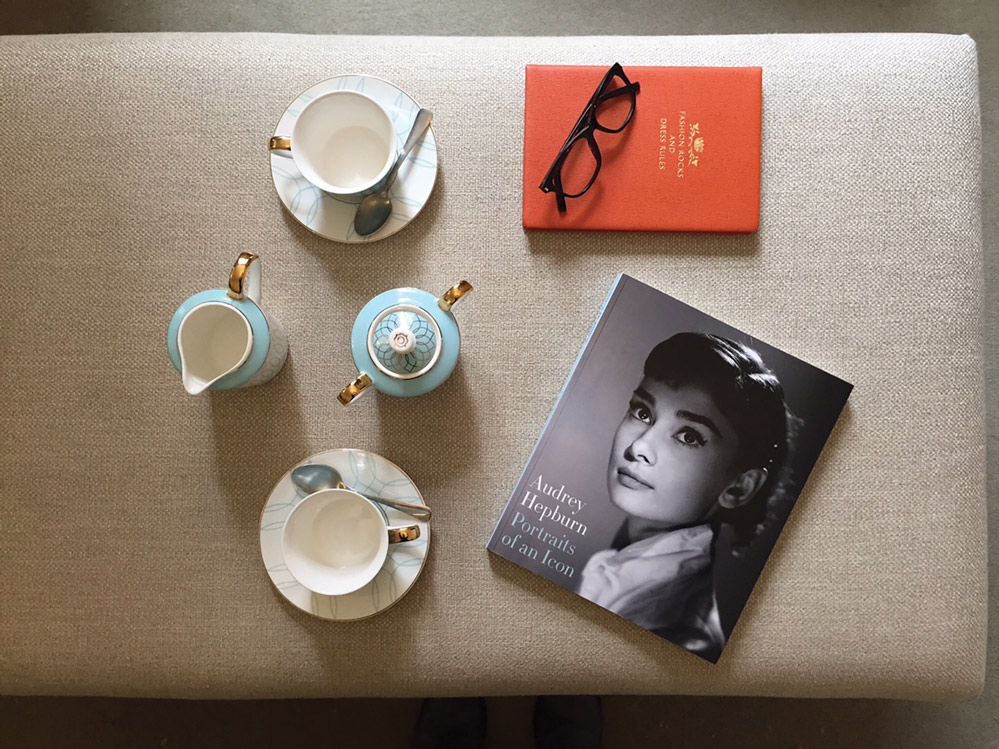 ​If the idea of a finishing school sounds dated, it might be those visions of doe-eyed young women in sensible 1950s button-downs and pencil skirts, learning how to "walk" properly by balancing books on their heads.
The reality today is a much more complicated affair, where the focus is on teaching individuals etiquette skills to smoothly navigate and charm their way through any formal event. Etiquette education now hits on deportment and what cutlery goes where, as well as the dos and don'ts of hosting dinner parties, fluid business conduct and polite conversation.
European companies such as Institut Villa Pierrefeu, Debrett's and Seatton are among those offering courses newly adapted to modern lifestyles, led by young charismatic teachers resembling nothing of the old, strict school mistress stereotype.
It's an industry that's adapting to survive, and thrive. Although the most esteemed of these schools can be found in Georgian conversions in London or elegant buildings in Switzerland, one of the most talked about modern companies was founded in China, where there's real hunger for etiquette training among the wealthy.
A Swiss finishing school graduate, Hongkonger Sara Jane Ho started up Institute Sarita in Beijing in 2013, partnering with Beijing socialite Rebecca Li (who runs operations). This year they opened a Shanghai campus in a stylishly converted colonial villa.
Women are the focus at Institute Sarita, and although poise, manners and deportment feature, the course takes aim at matters affecting modern Chinese women such as business travel, fashion and hosting dinner parties for an international crowd. As a point of difference from many of her Western competitors, Ho teaches entirely in Chinese and says it is the only bicultural etiquette school in China.
"I completely overhauled the Swiss curriculum," 29-year-old Ho says. "A lot of the Swiss curriculum is so irrelevant for the Chinese market – you always need to tailor your service to your market. I could never have my Chinese ladies making a perfect bed and ironing men's shirts every day in my school."
Some 80 percent of her clients are not from Beijing or Shanghai; they fly in from all over China – and business is booming. Although much of her course focuses on Western etiquette, a module on international savoir-vivre ("teaching the customs and cuisines of different countries") addresses a new need for broader worldliness. "More Chinese travelling abroad – whether buying property, sending their children to study, holidaying or expanding their businesses – has created an even greater demand for our services," she adds.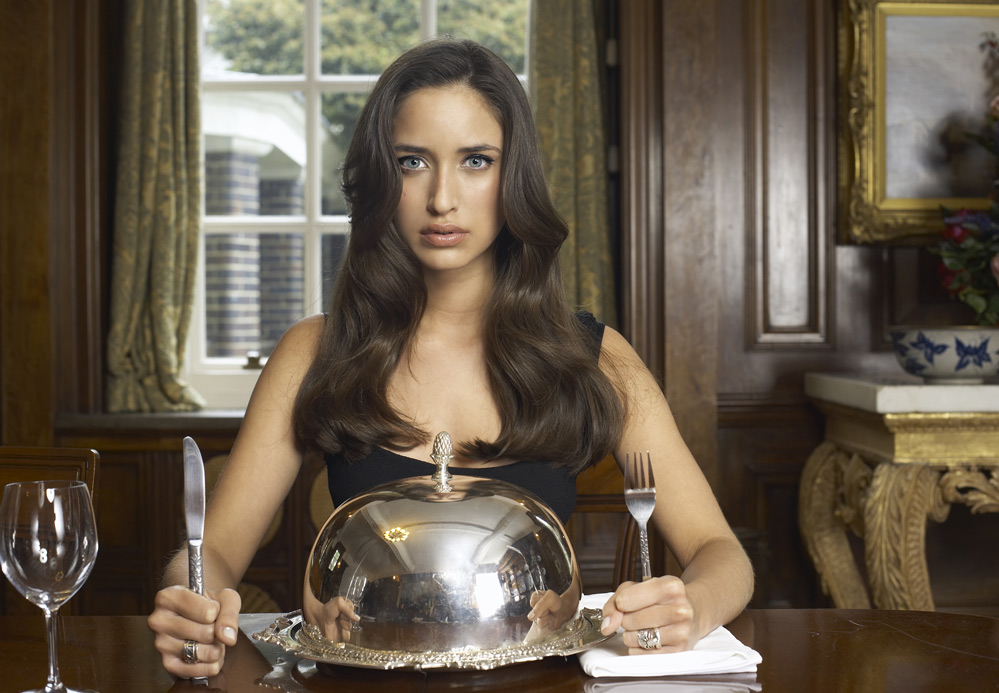 Her 10-day courses, divided into Hostess (for married women) or Debutante (for unmarried) are not cheap, priced at 80,000 yuan each, so the client market is niche. She is quick to dismiss any link between much reported bad behaviour of Chinese tourists and why her clients come to be trained. Ho says none of the tuhao, or nouveau riche, come to their courses, as they are still at the conspicious consumption stage; students at Institute Sarita are more interested in culture. "Our clients are affluent Chinese ladies who are way ahead of their peers," says Ho. Many of them might have felt out of place at a foreign event or felt that they mishandled a situation, and come to the institute to learn these skills. China's lightning-speed modernisation has forced individuals to adapt quickly.
"Our biggest challenge was redefining the Chinese perception of 'etiquette' from low-end to high-end. Institute Sarita is not China's first etiquette school, but it is China's first finishing school. Previous etiquette schools were for wait staff. Ours is for ladies," says Ho.
Finishing schools as a tradition were popular with European aristocratic types for many years, and then with well-to-do families, who sent their daughters to the schools to prepare them for life in high society. England was a traditional base, and Switzerland became renowned with the Institut Villa Mont Choisi, which opened in the late 19th century but closed in the late 1990s, and the Institut Château Beau-Cèdre, which closed in 2002.
There is increasing interest for Chinese clients at the Institut Villa Pierrefeu, which counts the late Diana, Princess of Wales among its graduates. A glance at the Swiss finishing school's website shows that Asia is a prime market for the organisation, which touts its 60 years of experience, "elegance, exclusivity and charm", that prepares you "for a role in the business world and society". Along with European dining and pairing classes (including differences between English and French styles) there are modern additions focusing on international communications, cross-cultural difference and cultural customs from around the world. But still, classes are all taught in European languages, cutting out much of the Chinese elite market.
While Institute Sarita teaches in Mandarin and was the first modern finishing school to make it big in China, others have quickly followed suit. Stiff competition comes from British companies such as Debrett's and Seatton, who have upped their games as millionaires are fast being made in China.
Seatton brands itself as a gentlemen's academy, offering courses in Western drinking and dining, international business etiquette and table manners for children. It also represents a tightly edited portfolio of traditional British brands including Savile Row tailors Meyer & Mortimer and hat maker Lock & Co.
Debrett's has been on a charm offensive in China and Hong Kong, bringing high society-style finishing courses to Shanghai and edging into the Hong Kong market. Billing themselves as "the UK's authority on etiquette", they are aiming to become the number one provider in China. Currently their Chinese clients range from private individuals to large luxury service providers and some international schools.
Generally, Debrett's teaches in English, "reflecting the heritage of the business", but it does offer some dual-language classes. And while Institute Sarita might specialise in women, Debrett's has found a niche with children and young adult clientele. One of their most popular offerings is the young achiever residential programme, hosted in the United Kingdom. Craig Wilkinson, chairman of Debrett's Asia, says the company is "an institution and has been the authority on etiquette for close to 250 years…Having an ability to build relationships and understand the intricacies for building rapport are key to success in all walks of life, and this is at the heart of the Debrett's Academy".
But it's also clear that the nature of finishing schools has had to change to fit in with Chinese clients, too. Wilkinson says that others developing their own etiquette concept is "very positive for the market as a whole".
As a Harvard Business School graduate, for example, Ho is all too aware that women's roles have transitioned from just entertaining in the dining room to being expected to run a boardroom.
"I have no interest in being mass market," she says. "We are Chinese society's best kept secret and word of mouth is how most of our clients come to us. For example, an influential businesswoman in Guangzhou flew to Beijing to take our course and was so pleased that we now have 100 students in Guangzhou."
Inside Institute Sarita's intimate classes, there are groups of rather well-groomed, expensively dressed Chinese women, yet style is kept conservative and chic; crass logo-mania has little place here. The alumni scene is strong, with the institute regularly throwing high-end parties and events. Ho befriends many of her clients, creating powerful guanxi with high-flying, rich Chinese. As a result, the media has flocked and the business has expanded despite never advertising.
Although the school remains tight-lipped on the identity of its students, 26-year-old Qin Bihong, from Harbin, is one of its success stories. A student-turned-trainer whose family owns vineyards outside Beijing, Qin has just finished the final formalities of becoming a teacher at the institute. As a child who always liked performing and arts, Qin says that after she finished the course, "I was immediately interested in turning this lifestyle…into a career".
"China's rise on the world stage…and the new demands brought on by travel and business means there is a real interest in learning a refined way of being in different cultures," she adds.
The word lifestyle is key, and a major selling point for schools that want to succeed. Sarita has expanded to subjects such as hat and lingerie etiquette, or leisure-class pursuits like tennis, golf, skiing and riding, covered in the "Introduction to Noble Sports". Ho has been using her own interests to continuously revise the curriculum based on clients' needs.
Still, the hardest thing to find is teachers that speak fluent Mandarin. And while there's no doubt of the huge opportunity for growth in China, it's also not easy to get it right. With Chinese gaining greater exposure to overseas culture at a younger age, as more children are sent away to boarding schools and universities, can the finishing schools boom continue?
Ho says that with such a huge population, and so many second-, third- and fourth-tier Chinese cities hosting a rising middle class, "it will be a while before we become outdated".
While China might be a growing centre of etiquette training, in London, some schools are also eagerly adapting to modern lifestyles, hoping to expand their already English-speaking Asian clientele, including wealthy young professionals or students who have just moved from home. Minding Manners in London, for example, markets itself as a "contemporary finishing school for today's elegant global citizen", teaching modules on society, culture and business manners with international scope.
One niche which looks set to become increasingly popular is training for high-level executives, both men and women. With more of a business and international focus, it could be the area where perceptions of etiquette and finishing schools start to change.
"Sometimes there is a misconception that good etiquette is an outdated concept," says Wilkinson. "In fact it has never been more relevant and beneficial. It is about building trust, rapport and putting others at ease."
And it's not just that people think the concept is outdated. "People around the world don't understand finishing school," says Ho. "They think it's for someone who has bad manners. But Princess Diana and Camilla Parker Bowles didn't go to finishing school because they were rude – they went because they had responsibilities as a lady of the house."
If the growing number of etiquette schools in the country is a reflection of its economic rise and the need for more Chinese leadership, expect more institutions to pop up. With more options in the marketplace, that's no bad thing. Already these companies are banking on the industry to thrive, and so much of their success is to do with building a psychology of confidence within individuals.
"The Chinese elite are becoming more educated and exposed," says Ho of why etiquette training has become so popular. "They have greater obligations and expectations on an international level – and they realise they need to become citizens of the world." 
In this Story: Uncategorized