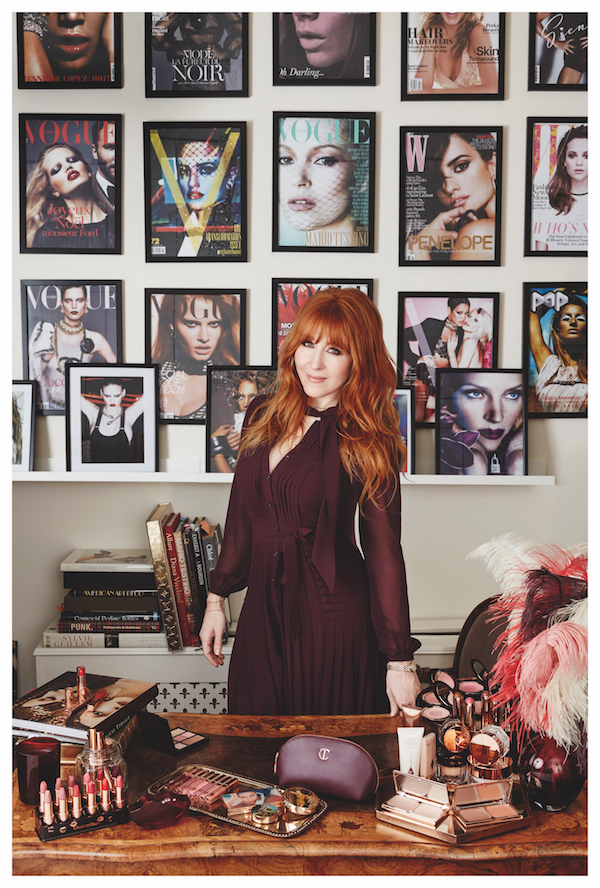 Charlotte Tilbury commands the room the moment she steps in. With her fiery red hair, cinched waist and heels – she's never without heels – she definitely knows a thing or two about catching people's eyes. And she's not one to keep those secrets to herself; her motto is "Give a woman the right make-up and she can conquer the world!" So that's exactly what Tilbury has done with her empire. Now she's continuing it in Asia, debuting her eponymous beauty brand in Hong Kong.
As one of the world's top celebrity make-up artists and a wildly successful entrepreneur, Tilbury's namesake brand exploded on the beauty scene – it's won more than 130 awards in just under five years. Now, with another step towards world domination, Tilbury is excited to expand her reach to Asia because she's constantly awestruck and inspired by the region's beauty traditions and processes.
"I have always talked about the importance of amazing skin and how you can't have a beautiful painting without a beautiful canvas – but Asian women already understand the power of amazing skin," she says. "I love the way they really care about their skin, and have so many steps to their everyday skincare rituals and routines. I find it fascinating."
Read more: Charlotte Tilbury beauty is coming to Hong Kong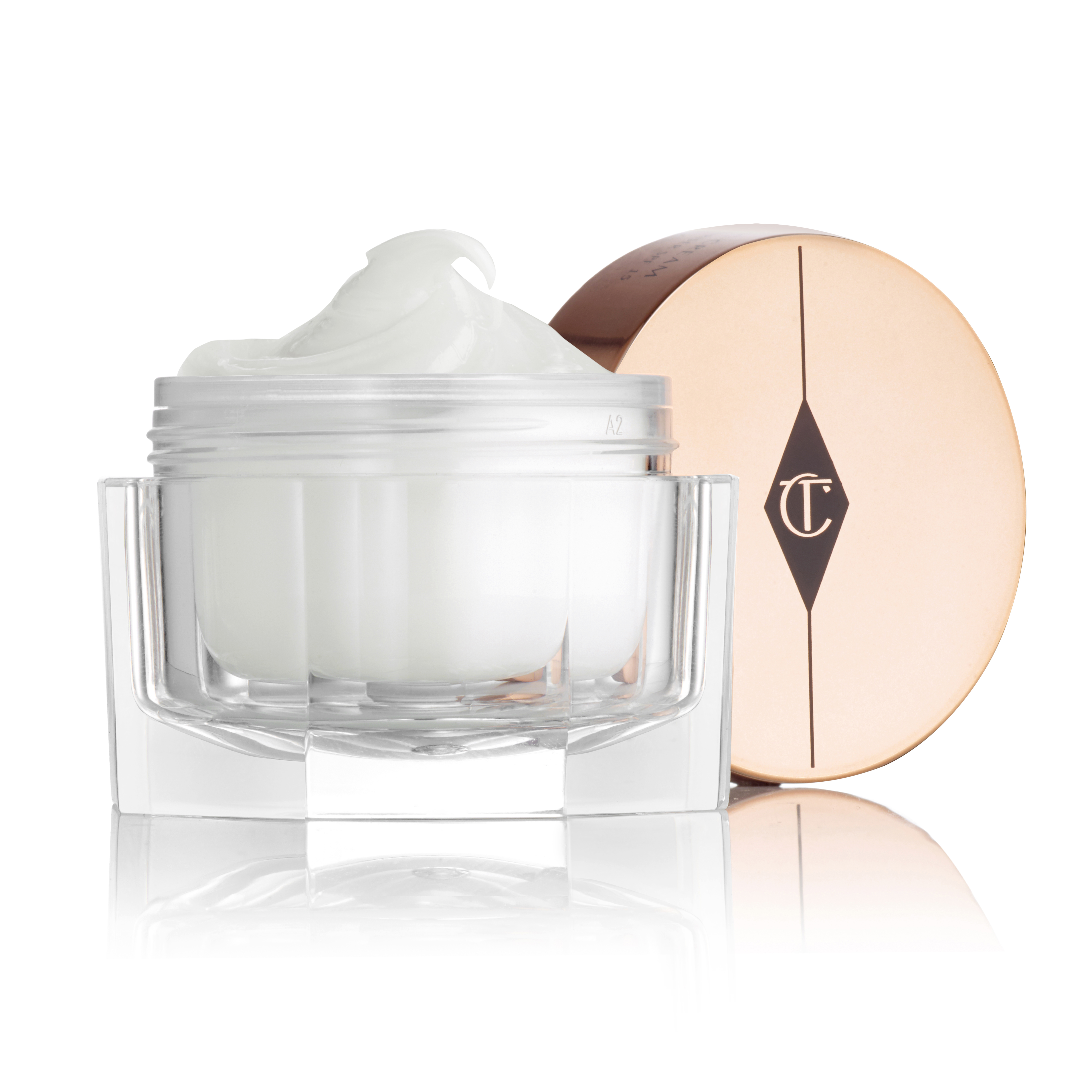 Tilbury knows that skincare is everything. Her star product is the Magic Cream, a renowned concoction that she used to give models and celebrities backstage. It became so popular that it was the first product she knew she had to offer when launching her brand. "It had been my magic trick with celebrities, mixing and perfecting the cream for years backstage at shoots and shows," she recalls. "Supermodels and celebrities became totally obsessed with it, so I decided to share it with everyone... Magic Cream was how this brand came to life."
Along the way, Tilbury's also taken a page out of Eastern skincare trends, adopting the art of multi-masking. "I love that Asian women are obsessed with face masks and it's one of the biggest categories in skincare," she says. "I believe in the power of multi-masking magic to really awaken and boost my complexion."
Aside from skincare, Tilbury hopes to revolutionise the way make-up is used in the region. "While spending time in Asia, I've noticed a trend for fresh-faced, youthful and flawless make-up looks – chic and natural with gorgeously dewy, pure complexions," she observes. "I love Asian women's eye shapes, but I don't think women in Asia do enough with their eyes. They tend to focus more on their skin and lips, but they have really beautiful eyes."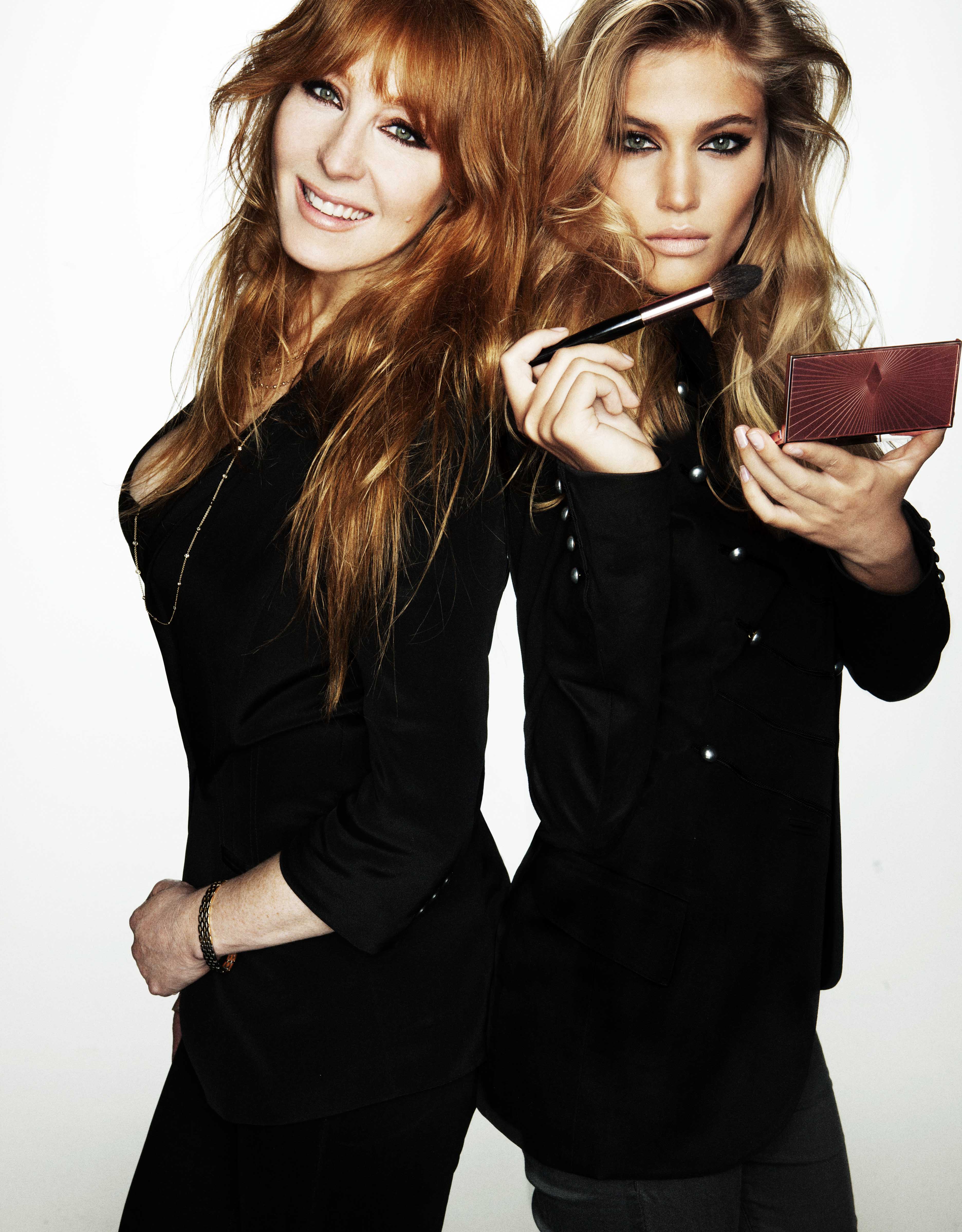 Tilbury wants to showcase her air for theatrics and everything glamorous – translated and applied to the windows to our souls. "In the West, eyes are such a big focus in make-up, from feline flicks to bigger, brighter eyes and the ultimate smoky eye – there are so many trends I love! Everyone knows me as the queen of the smoky eye. I always say, 'Smoky eye 'til I die!' And I want to teach women in Asia how to make their eyes look even more mesmeric."
At the end of the day, Tilbury knows that make-up can be transformative and she's aiming to bring this revolution to the East. "Make-up has an incredible ability to empower women; I believe it can change your life! It has this amazing power to transform and boost every woman's confidence. I call it the psychology of make-up – if you look good, you feel good and the whole world responds to you in a more positive way. Beauty is not an exclusive club – everyone deserves to look and feel like the most beautiful versions of themselves, every day. With the right make-up, I think that anything is possible!"
You can look forward to Tilbury's eponymous make-up and skincare line launching at Lane Crawford soon. In the meantime, head to hashtaglegend.com for her life-changing make-up tips.
This feature originally appeared in the March 2018 print issue of #legend