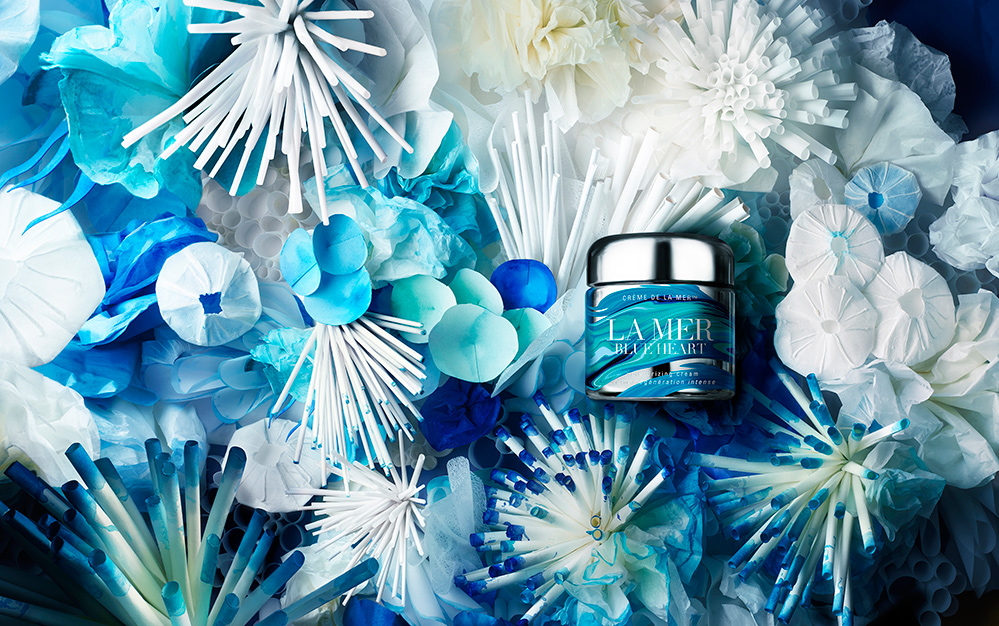 In celebration of World Oceans Day, La Mer released a new limited edition packaging of its much coveted miracle cream, Crème de la Mer. Ripples of blue and turquoise are painted on the 100 millilitre jar, which is also inscribed with the words "Blue Heart."
Developed by the legendary Dr. Max Huber, Crème de la Mer is formulated using sea kelp that has been sustainably harvested by hand. Inspired by the regenerative properties of the plant, Huber created the Miracle Broth, a formula that rejuvenates even the driest skin.
In 2014, La Mer launched The Blue Heart program to commemorate June 8 as World Ocean Day by the United Nations. Committed to play a part in the philanthropic celebration of the ocean, La Mer partnered with National Geographic and Oceana, the world's largest international ocean-advocacy organisation, to support marine habitat protection and encourage sea exploration. Since 2008, La Mer has donated over $2.6 million to ocean conservation efforts.
This year, La Mer continues to collaborate with renowned oceanographer and National Geographic's Explorer-in-Residence, Dr Sylvia Earle. The deep sea explorer carries on to share her passion for the ocean through cinematic short film, urging people to take care of the ocean. "You may never see the ocean or touch the ocean, but the ocean touches you".
La Mer further intends to donate a substantial amount of US$ 200,000 to National Geographic for its research and exploration, funding marine biologists like Dr David Gruber in his research on bioluminescent marine animals and his vision on using the molecules as tools to conceptualise the inner workings of human cells.
The limited edition Crème de la Mer hits shelves in June 2016 in celebration of La Mer's Blue Heart program and World Ocean Day. cremedelamer.com