#legend takes on San Francisco with Cartier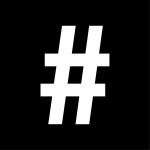 By: Gordon Lam
May 28, 2018
In the first week of April, Cartier hosted its annual party in San Francisco, this year celebrating two of the brand's most iconic watches: the Santos and the Panthère de Cartier. Bringing together not only the international press, Cartier also invited a who's who of celebrities and digital influencers from all corners of the globe. This time, the brand made it even more special by inviting a list of friends from the maison – a diverse group of thinkers, makers and doers who shape our world. Cartier's Social Lab was created as a think tank, connecting an eclectic range of speakers from different backgrounds in a conversation to stimulate new ideas.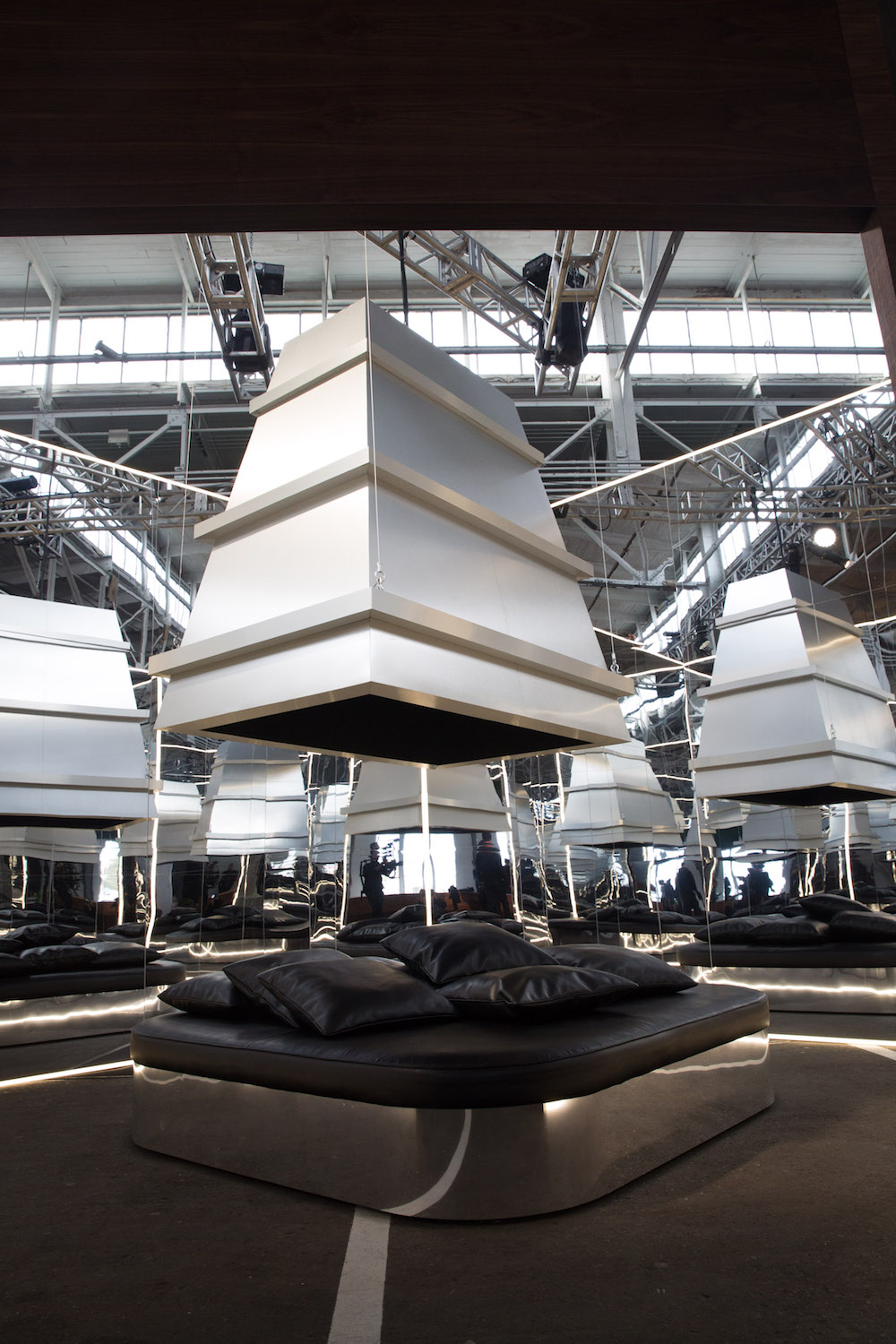 The wildly international group of Social Lab speakers includes Indian actress Freida Pinto; English actor Idris Elba; American indie musician Chaz Bear (aka Toro y Moi); Apple Music's head of content, Larry Jackson; American photographer and artist David LaChapelle; Bahamanian conceptual artist Tavares Strachan; French actress and director Mélanie Laurent; Chinese architect Ma Yansong; American winemaker Sean Thackrey; and French chef and food writer Daniel de la Falaise, just to name a handful. During the few days spent in San Francisco, it was clear that all of the above names possess the "bold and fearless" qualities that served as the namesake for the big party – and the latest Cartier hashtag.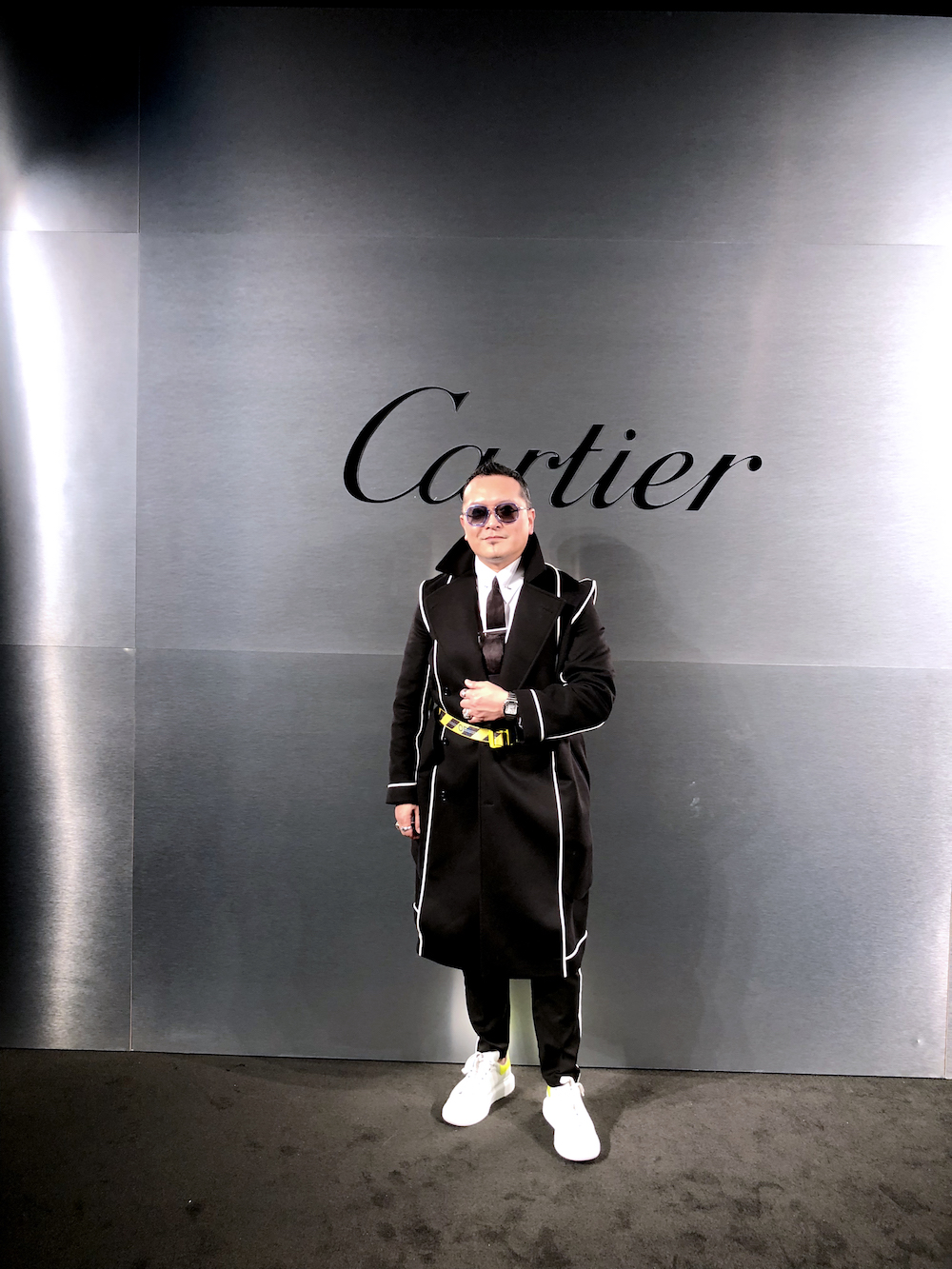 Upon our arrival in San Francisco, we headed straight for lunch at renowned seafood restaurant International Smoke, which specialises in putting a spicy spin on grilled seafood and barbecue dishes. Once our stomachs were settled and satisfied, we were ready to head back up to the skies – aboard a seaplane, where we would marvel at the Bay Area views from above. We were greeted by Seaplane Adventures owner Aaron Singer; after a few minutes of chit-chat, we discovered that we have a certain Hong Kong friend in common in the fashion industry. How small is this world getting?
In fact, Cartier organised this seaplane ride for a special reason. It's a little known fact that the Santos watch was actually created by the brand's founder, Louis Cartier, for his Brazilian friend Alberto Santos-Dumont, a leading figure of modern aeronautics who piloted the first hot-air balloon in 1897. In 1901, Santos-Dumont mentioned the difficulty he had in checking the time on his wristwatch, so in 1904, Louis Cartier revolutionised watchmaking by inventing the first purpose-designed modern wristwatch for Santos-Dumont – and hence, the Santos watch was born.
Since I was young, I've always wanted a Santos and it's still by far one of my favourite watches of all-time. But there are so many different versions – I could never make up my mind. The latest version of the large Santos gold and steel watch was what I was lucky enough to enjoy for the week; finally, my dream came true! This watch has been designed with a modern twist, with easily changeable straps from steel to leather, along with 20 different leather styles to choose from. And adjusting the metal straps is now so easy that even a child can do it in two seconds, thanks to the wonders of modern engineering.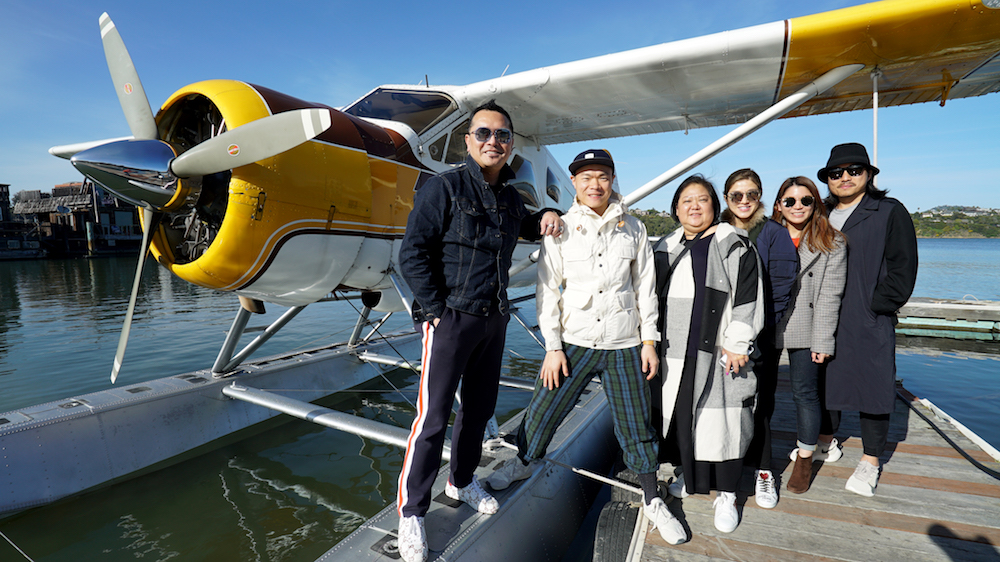 The Hong Kong press group split into two teams and I acted as Singer's co-pilot in one of the planes. After taking off and simultaneously doing what I'm best at – taking videos and photos at the same time – we marvelled at the famous Golden Gate Bridge, the infamous Alcatraz prison and the Bay Area's coastal areas. Unfortunately, we couldn't fly over the city due to the San Francisco Giants baseball game, so sadly we had to give the skyline a miss. While the captain was explaining all the famous sights below, I realised my passengers at the back were awfully quiet – and when I turned around, they were both passed out due to jet lag. It's a good thing I didn't fall asleep too, or it would have probably been the most embarrassing flight that pilot had ever flown!
After returning to the hotel to get changed, we headed off to our first welcome dinner, hosted by the Cartier Hong Kong team. We made our way to three-Michelin-starred Saison, situated off the South Beach Harbor in a historical building. While entering, I couldn't help but notice a whole bunch of well-groomed men with perfect posture wearing impeccable suits, all staring at us near the restaurant's open kitchen. For a split-second, I thought we were in serious trouble. It really didn't sink in until we were led to our VIP table facing the open kitchen, which was like being seated in the front row for a Broadway show. These men in black looked more like a bunch of good-looking security guards than restaurant workers, but in fact they were the staff, with nary a female waitress in sight. Knowing Cartier, you know you'll only get the best treatment when it comes to this kind of hospitality. I have to say that the service from these gentlemen throughout the night was the best I have ever experienced.
The food, needless to say, was consistently impressive. There were no menus for guests, so each dish was prepared by the chef from a tasting menu in the open kitchen. Every so often, the entire kitchen staff would shout out "Yes, chef !" But one thing that stood out the most to me was the music choice. It was non-stop hits from the '80s – Daryl Hall and John Oates, REO Speedwagon, The Police, The Jam, Chicago, Styx, et cetera… I literally thought someone had hacked into my Spotify and was playing my songs! All in all, it was a great evening and it certainly came with a super-high price tag, as Saison is known to be one of the most expensive restaurants in San Francisco.
The following day was a relaxing one, as most of the Asian press were catching up on their jet lag, while a few opted for a 7am boat trip for whale-watching. Judging by the photos they showed me after, those whales were far, far away – and the closest thing they had managed to capture was a little seal popping its head up to say good morning.
After a solid day of rest, we headed to the official welcome dinner hosted by Cartier at Le Colonial, a chic French-Vietnamese restaurant near Union Square. We were greeted by our hosts: Mercedes Abramo, the president and CEO of Cartier North America; Arnaud Carrez, Cartier's international marketing and communications director; and Pierre Rainero, the brand's image and heritage director. The casual dinner was a nice way to catch up with all the familiar faces from Cartier – I just recently saw them at the SIHH show in Geneva – as well as other press from Asia, plus a few celebrities I know including Winnie Harlow. The Hong Kong team decided to venture out afterwards to get a taste of the local dessert scene and ended up in a Thai dessert bar called Na Ya.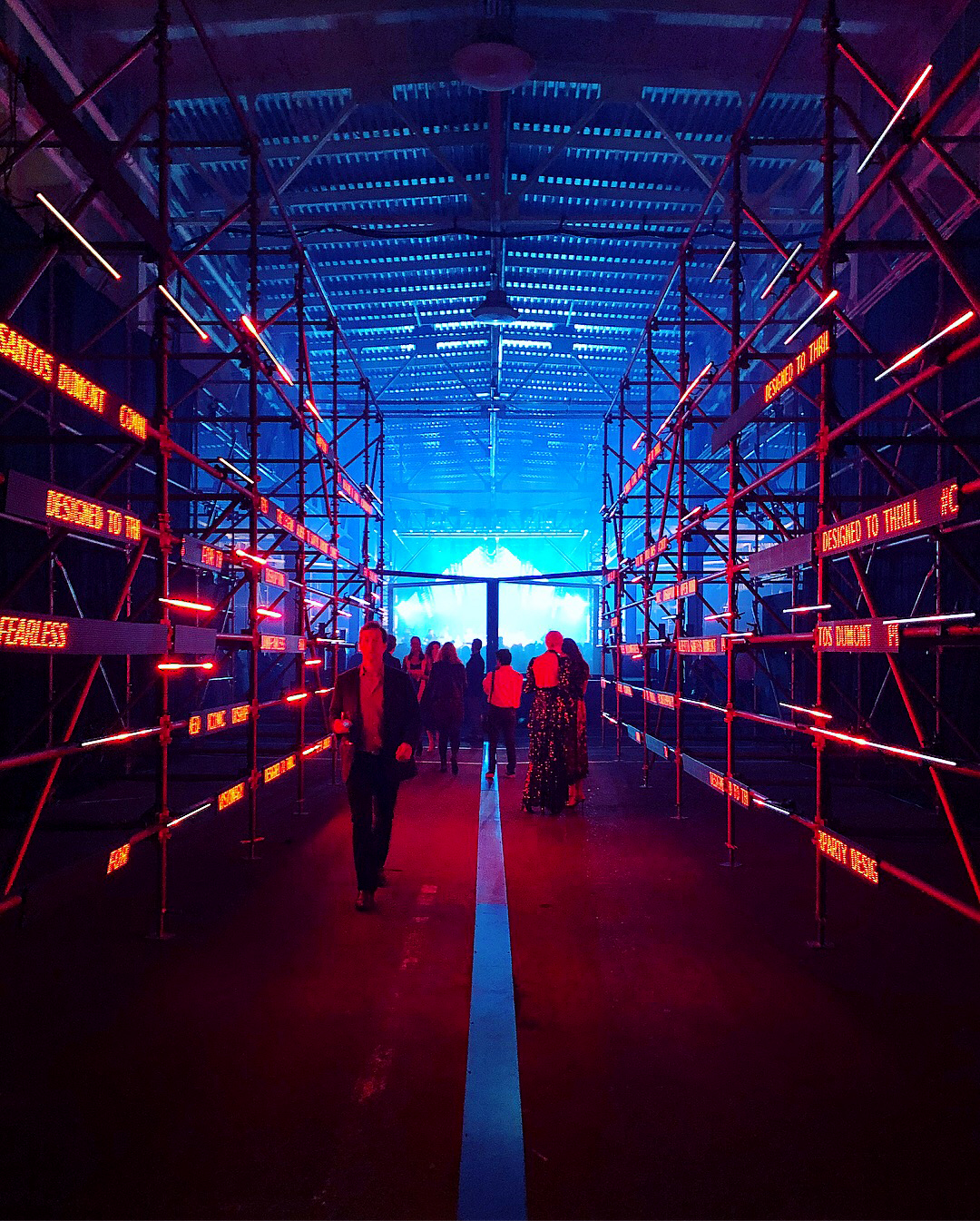 Finally, the day we'd all been waiting for: the Santos de Cartier Legendary Party. But first, we needed to eat! Cartier Hong Kong had arranged, as usual, one of the best tables in the house at the Waterbar restaurant, with a spectacular up-close view of the magnificent Bay Bridge. Unfortunately, the rainfall had picked up a little more than we expected, but that certainly didn't dampen our mood for the big party ahead.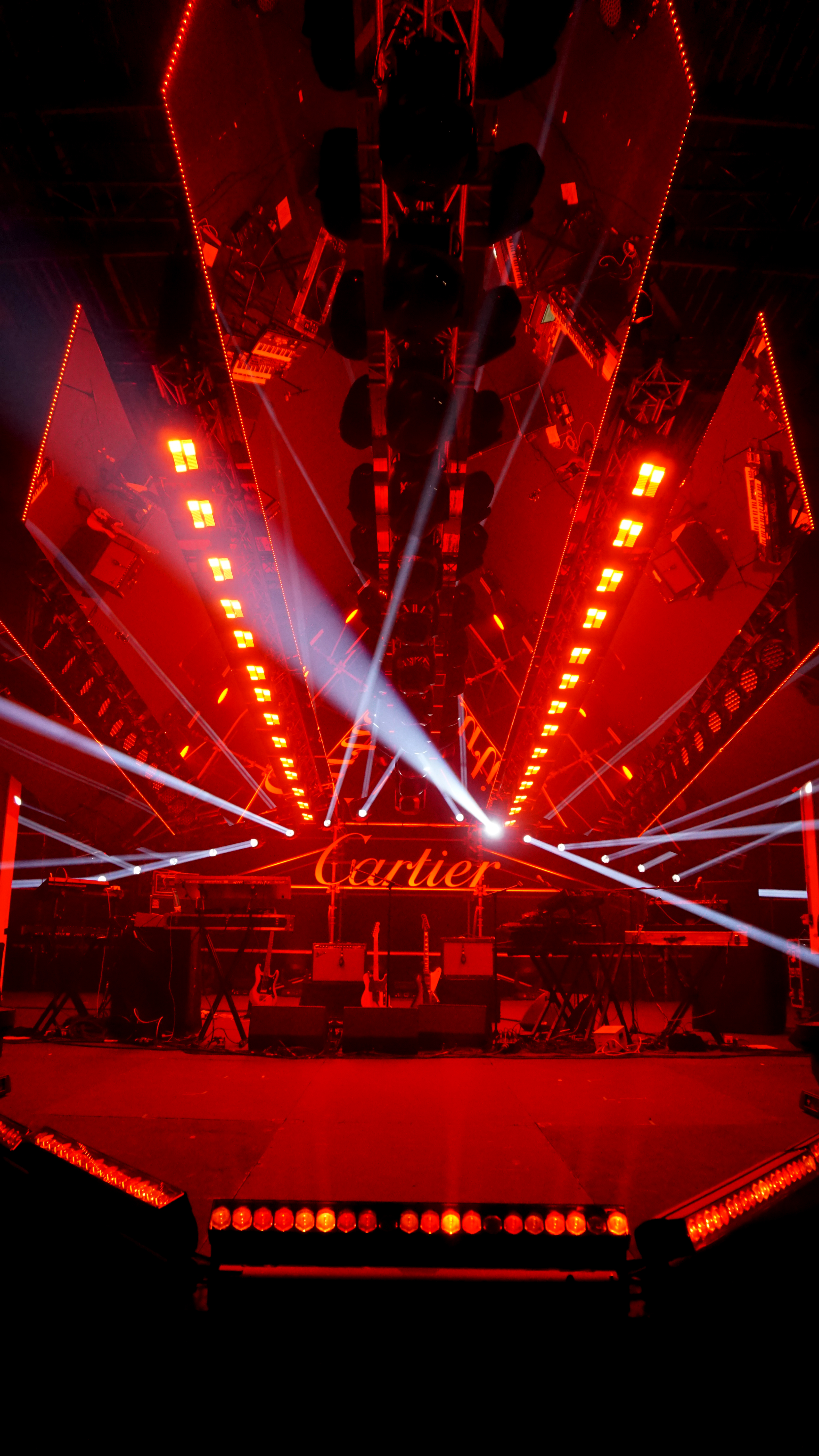 After a few minutes' drive from the restaurant, we finally arrived at Pier 48. When you see that signature red background with the giant white back-lit Cartier logo, along with the bellboys in the Cartier uniform at the front entrance greeting you, you know you're in for a big night. Musical entertainment included Phoenix, Jamie XX, Nonotak, Hot Chip and Wade Crescent, while Hollywood celebrities attending the event included Cartier's new spokesperson Jake Gyllenhaal, Sofia Coppola, Idris Elba, Lily Collins, Chloë Sevigny, Sofia Boutella, Édgar Ramírez, Jeremy Renner, Dave Franco and of course myself – otherwise known to normal Caucasian people as Korean singer PSY of Gangnam Style fame.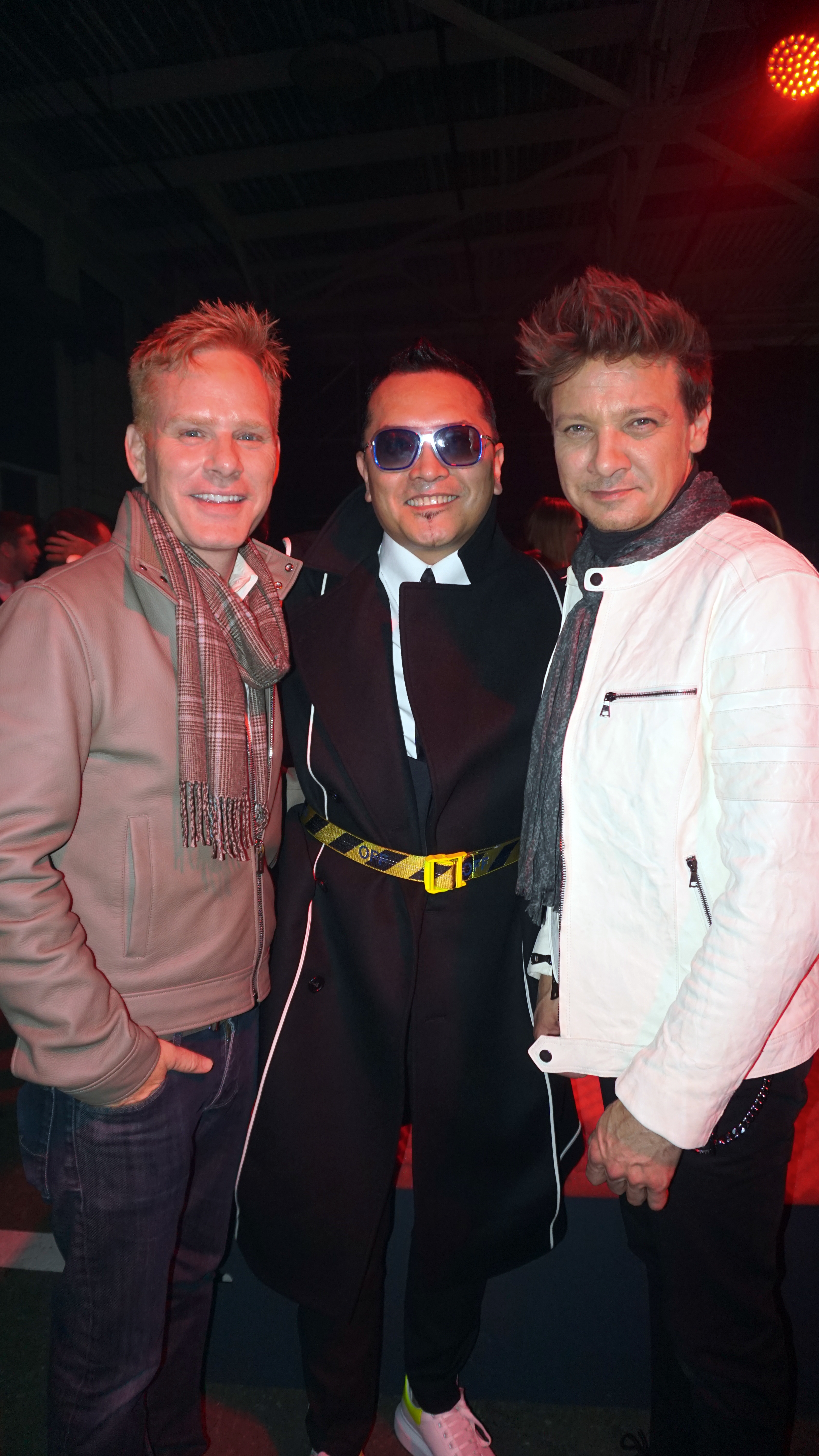 Well, it's not the first time I've been mistaken for the Korean artist. However, I swear I followed the dress code as stated in my invitation – to dress "bold and fearless" – and was looking nothing like PSY himself. Friends who know me well can certainly tell you that my dress sense is usually like a knight in shining armour; figuratively speaking, "Bling Bling" is my middle name. However, throughout the night, I was bombarded by requests from strangers asking to have their photos taken with me. Maybe they saw me hanging around the VIP area talking to my good friends Jeremy Renner (aka Hawkeye from The Avengers) and his business partner, Kristoffer Winters.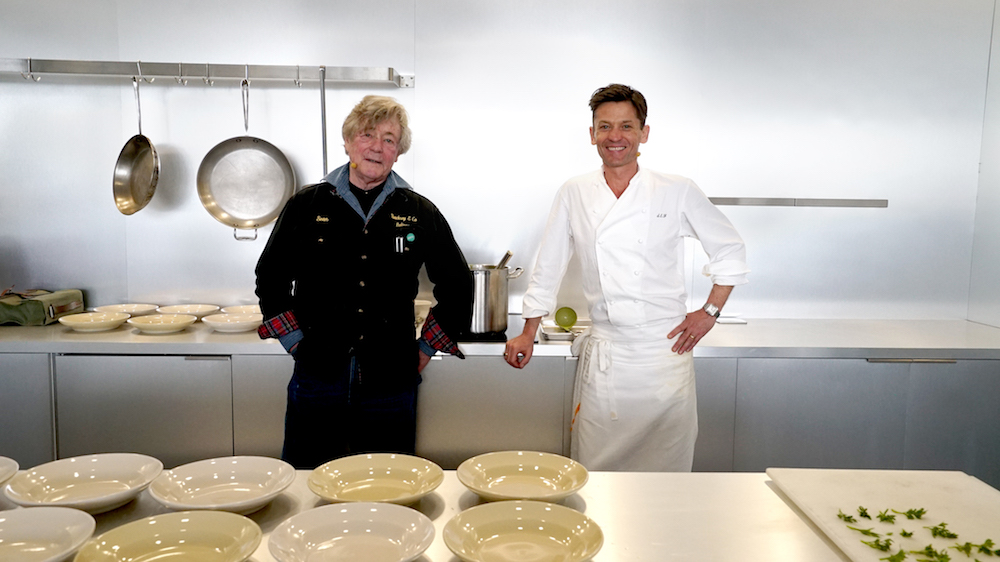 On the final day, we returned back to the crime scene at Pier 48, where we finally took our turn to experience the Santos Social Lab. There, we feasted with our speakers: celebrity chef Daniel de la Falaise, who caters bespoke events for brands and individuals, and Sean Thackrey, the acclaimed winemaker based in California's Marin County. Both speakers gave really interesting talks on their respective professions and the food was great, but the amount of wine we drank that day was truly priceless.
After our #winecoma luncheon, we staggered back out to the main bar/lounge area, where I managed to get a few photos taken with two of my favourite icons: digital influencer extraordinaire Nick Wooster and renowned photographer-artist David LaChapelle. There was also a specially built mirror room (reminiscent of the Bruce Lee film Enter the Dragon) with a centre sofa area filled with cushions, upon which guests could literally lie down flat and watch the latest Cartier video campaign, starring Jake Gyllenhaal.
With so many beautiful memories from this trip, what more could a boy like me ask for? Well, one thing… Cartier, do you think I can keep my Santos watch, please?
This feature originally appeared in the May 2018 print issue of #legend