Cara Delevingne's Pup Takes Spotlight at Chanel Haute Couture Show
January 26, 2016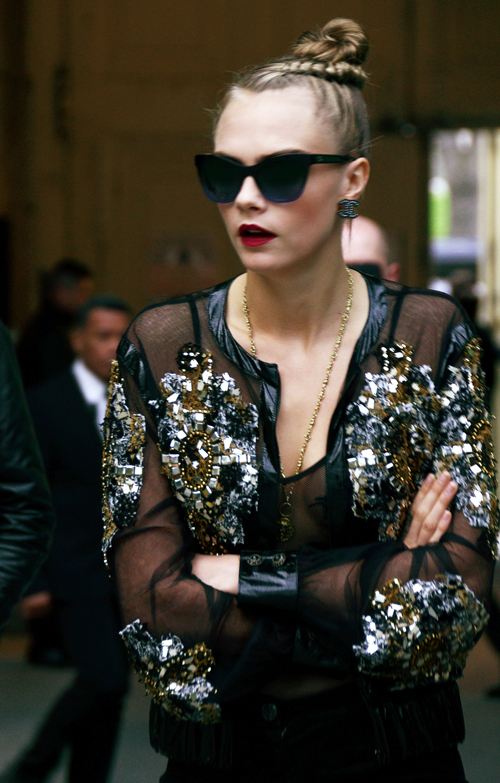 Model-turned-actress Cara Delevingne might have set her sights on the silver screen, but as one of Karl Lagerfeld's favourite muses, she was not to be missed at Chanel's Haute Couture spring 2016 show in Paris on Tuesday.
Delevingne showed up to the dollhouse-inspired fashion show with her dog, Leo, sitting front row alongside the likes of Diane Kruger, Gwyneth Paltrow and Ellie Bamber. The dog however, was removed just before the show started, The Guardian reported.
Delevingne wore a sheer black blouse and embellished jacket and watched her friends Edie Campbell, Kendall Jenner, Gigi Hadid and sister Bella Hadid walk the runway in fairy-like gowns against a huge faux garden decor.
Leo, who made his debut on Delevingne's social media in October last year, is not the first pet the British model and actress brought into the spotlight. In 2014, Delevingne caused a media storm when she created an Instagram account for her pet rabbit, Cecil Bunny Delevingne, whom she first met on the set of a Topshop photoshoot.