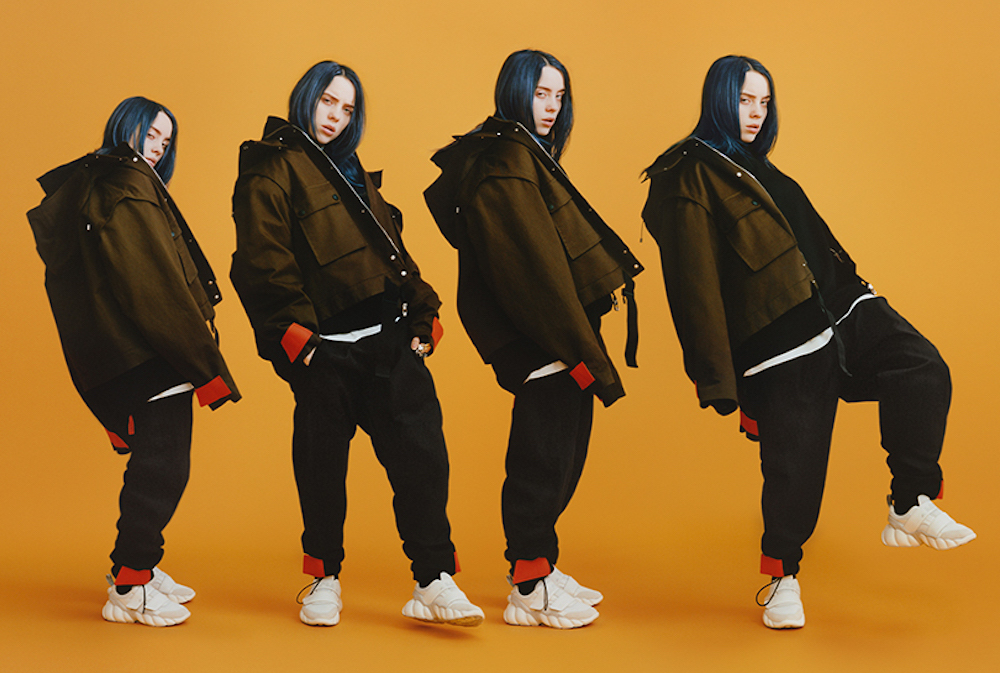 Billie Eilish is not only known for her unique music, but also for her killer fashion style. She knows how to pull off pretty much any outfit, may that be a head-to-toe lime-green outfit (which has happened on multiple occasions), a Powerpuff Girl-themed outfit, in fluffy blue trousers (seen below), or decked out in Louis Vuitton. Her effortlessly cool style choices are endless – just take a scroll through her Instagram, where many of them are documented.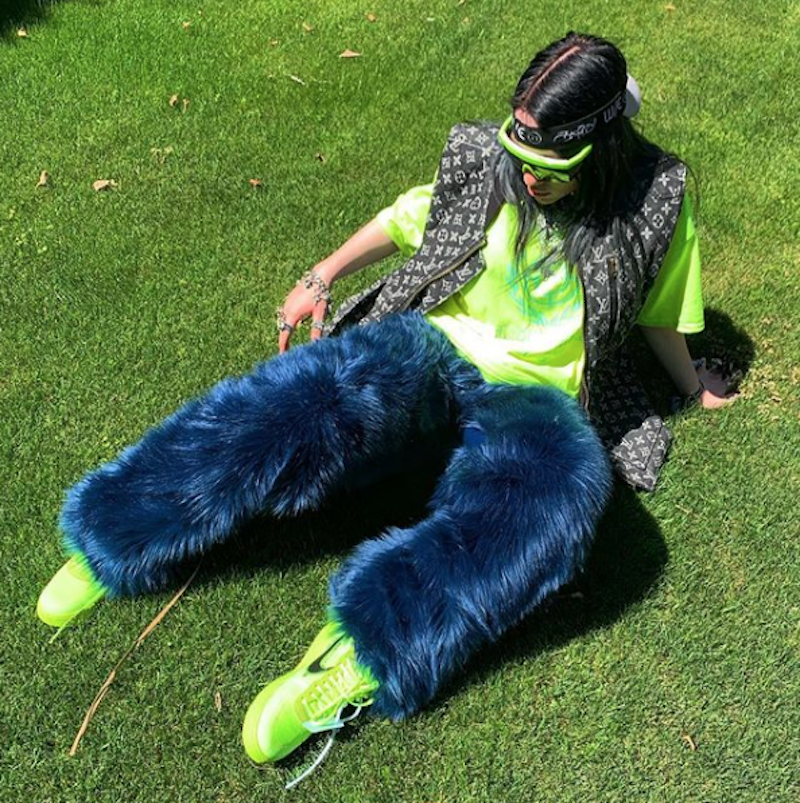 Eilish is all about collaborating with brands that she feels represent her and stay true to her style. After working with Calvin Klein on the #mytruth campaign, she is now teaming up with luxury fashion brand MCM as a model for the brand's AW19 campaign alongside Childish Major, as well as incorporating her hit song "Bury a Friend" into the campaign.
In the teaser video for the campaign, Eilish says, "I like to glorify the things that make people uncomfortable." It sets the stage for her fans on what to expect out of the campaign, showing that it will be something distinctive. When the campaign launched, we certainly weren't disappointed.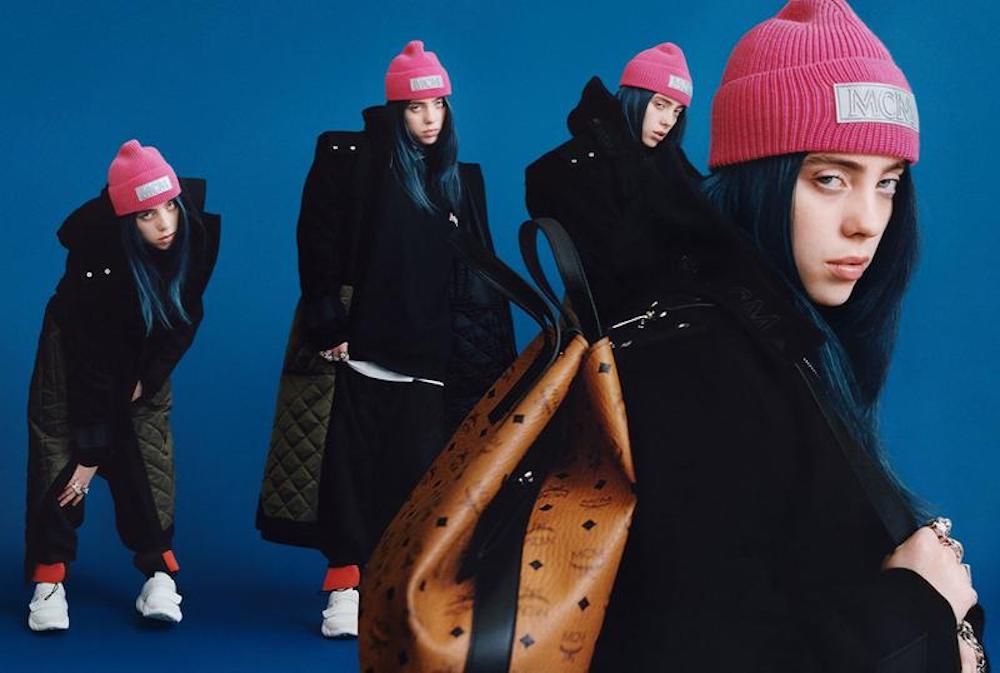 The genderless AW19 campaign "enables multitudes of personal expression." In the campaign, Eilish wears an outfit that perfectly shows off her typical style, including a bucket hat with the MCM logo printed on, complemented with a baggy white and red tracksuit. Some other looks include beanies, fanny packs, backpacks, large sturdy jackets and a lot of layering.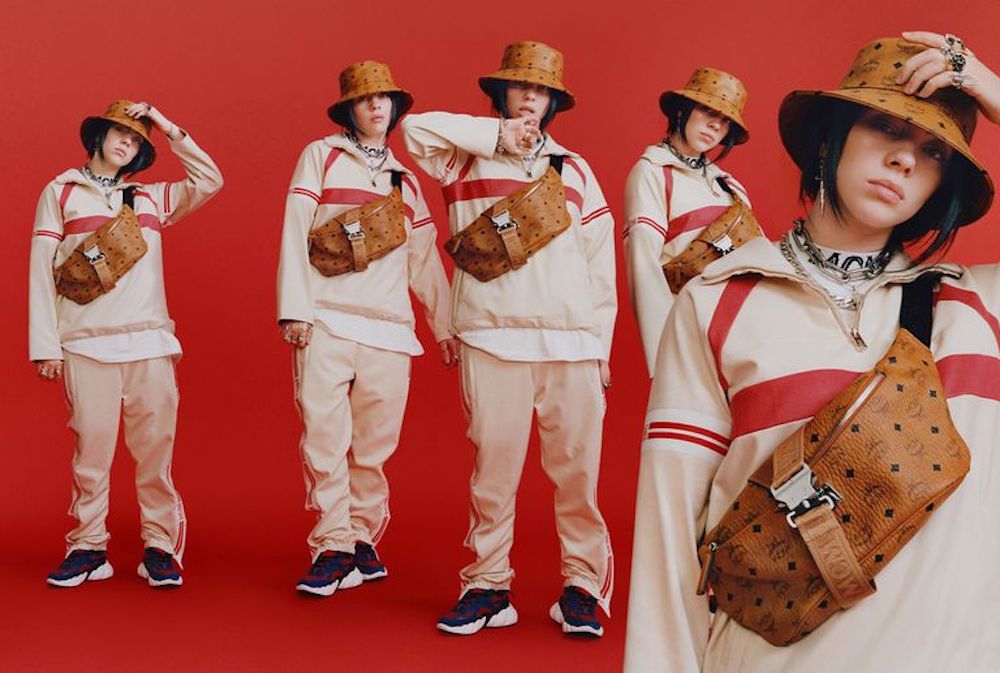 MCM global creative officer Dirk Schönberger explains to WWD that Eilish is utterly herself and he chose her for the campaign because "she's a game-changer: Not only is she disruptive, but it also feels like she can't be corrupted. It's not a marketing trick: She is that person." He explains that she is an individual in a time when uniformity is rising.
Check out the collection here.