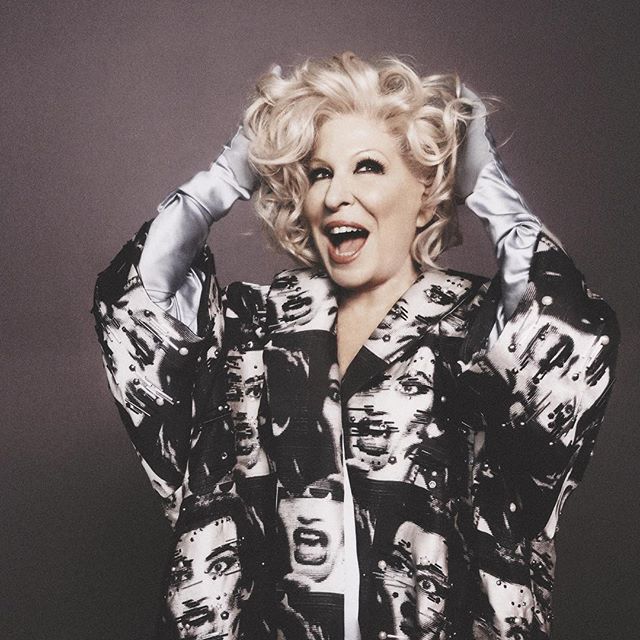 ​Marc Jacobs took to Instagram to announce the good news. "What a privilege it is to know your heroes," he wrote, going on to credit Bette Midler as a major inspiration in his foray into fashion design. 
"At age 10 when I discovered the image drawn by Richard Amsel for her album cover, I was so instantly enamoured by the silhouetted Bette in a black dress wearing platform sandals with a wedge of red curly hair that I recreated it on the back of a jean jacket with acrylic paint and embroidery floss and proudly wore it to school," the designer wrote.
Midler, whose career spans almost half a century, joins comedian Sandra Bernhard, director Lana Wachowski, new faces Kiki Willems and Veronika Villim in Marc Jacobs' spring/summer campaign. Known to feature his famous friends as part of his campaigns, Jacobs turned to Cher last year to be part of his Fall 2015 campaign. 
The photo Jacobs shared on January 15 shows the famed actress and singer wearing an oversized coat with a retro print of opera singer Maria Callas in Pasolini's Medea and long silver gloves, fluffing up her signature blond waves.  
Styled by Katie Grand, the photo was snapped by David Sims last September when Midler was present Marc Jacobs runway show at the Ziegfeld Theater during New York Fashion Week.