Best and worst dressed at the 2020 Oscars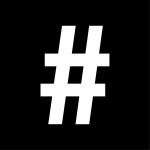 By: Jerrie Lo
February 10, 2020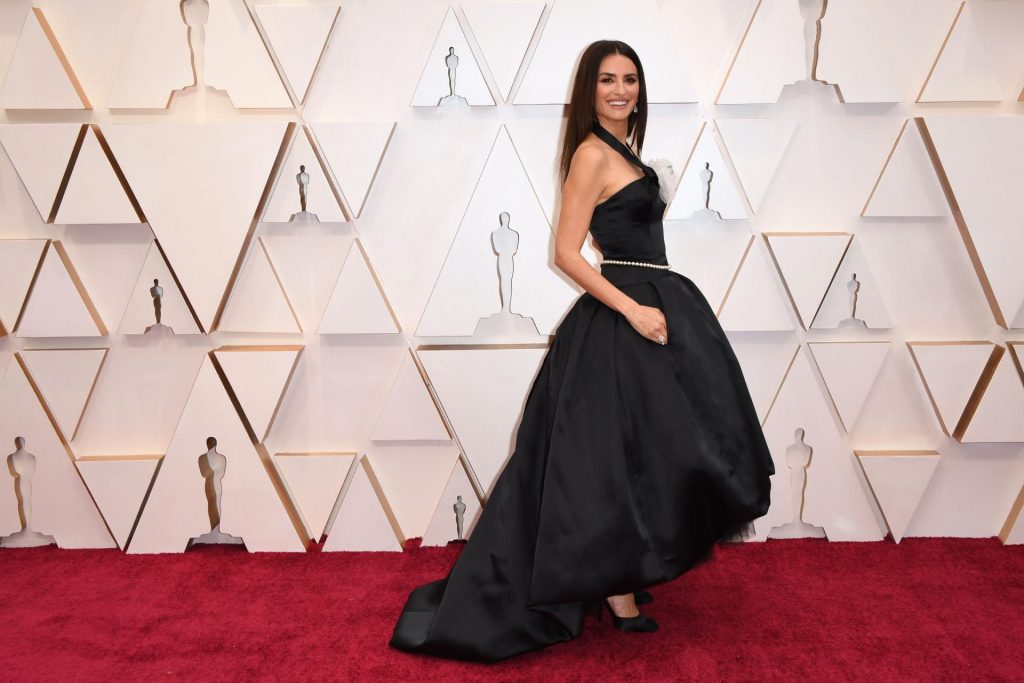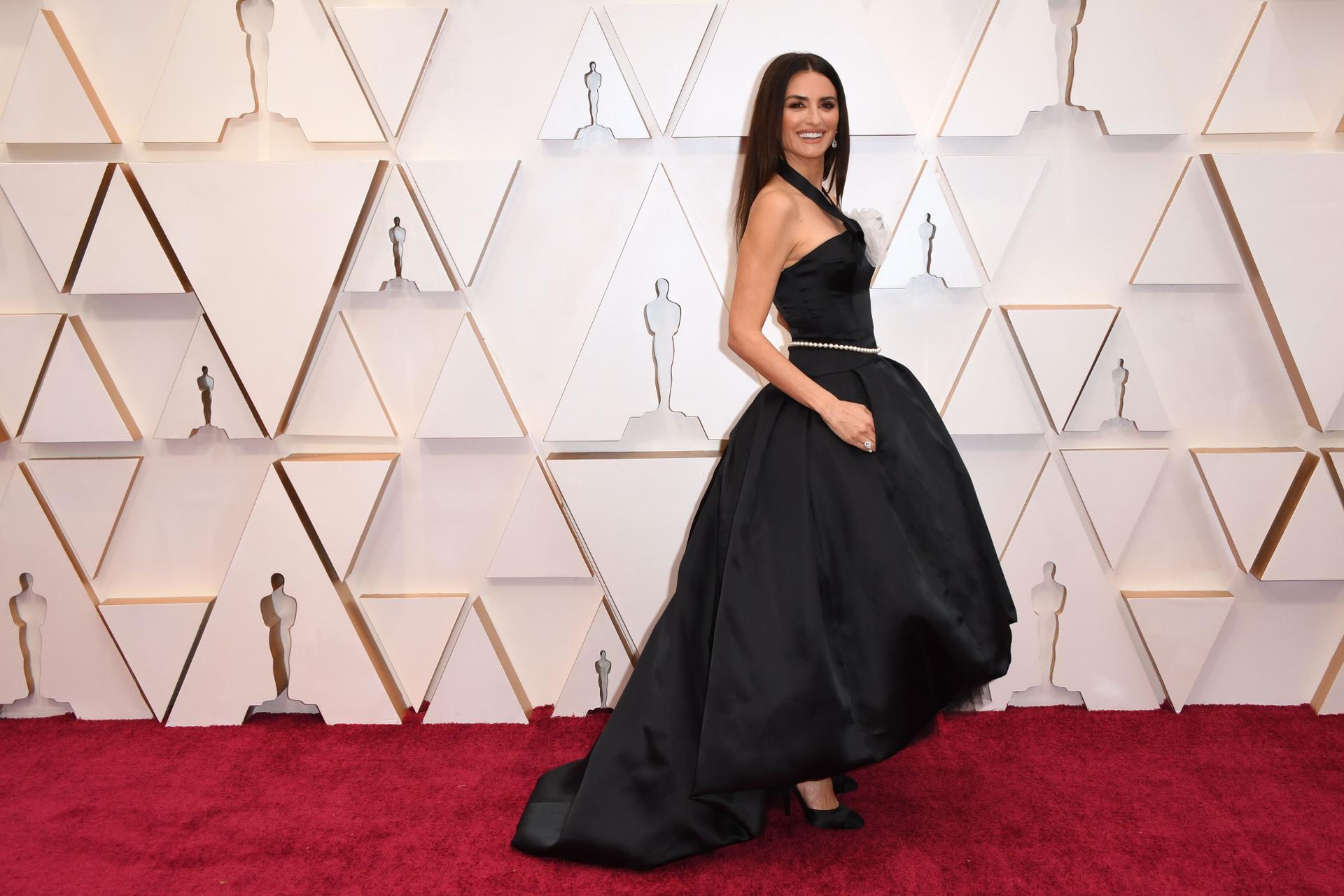 The 2020 Oscars just unfolded at the Dolby Theatre in Los Angeles. It was a night full of surprises, including Bong Joon-ho's Parasite, which became the first foreign movie (not in English) to win Best Picture. As usual, the red carpet was walked by A-list celebrities such as Brad Pitt, Billie Eilish, Laura Dern, Timothee Chalamet, Natalie Portman and many more.
Read on to find out our picks for best and worst dressed at the 92nd Academy Awards.
Best dressed
Billie Eilish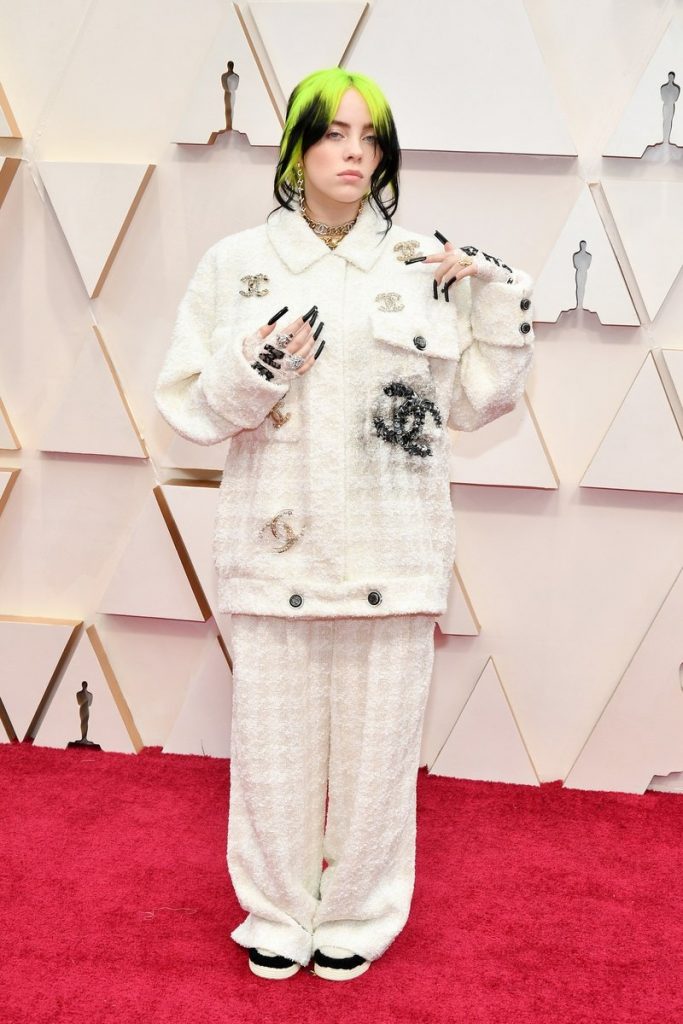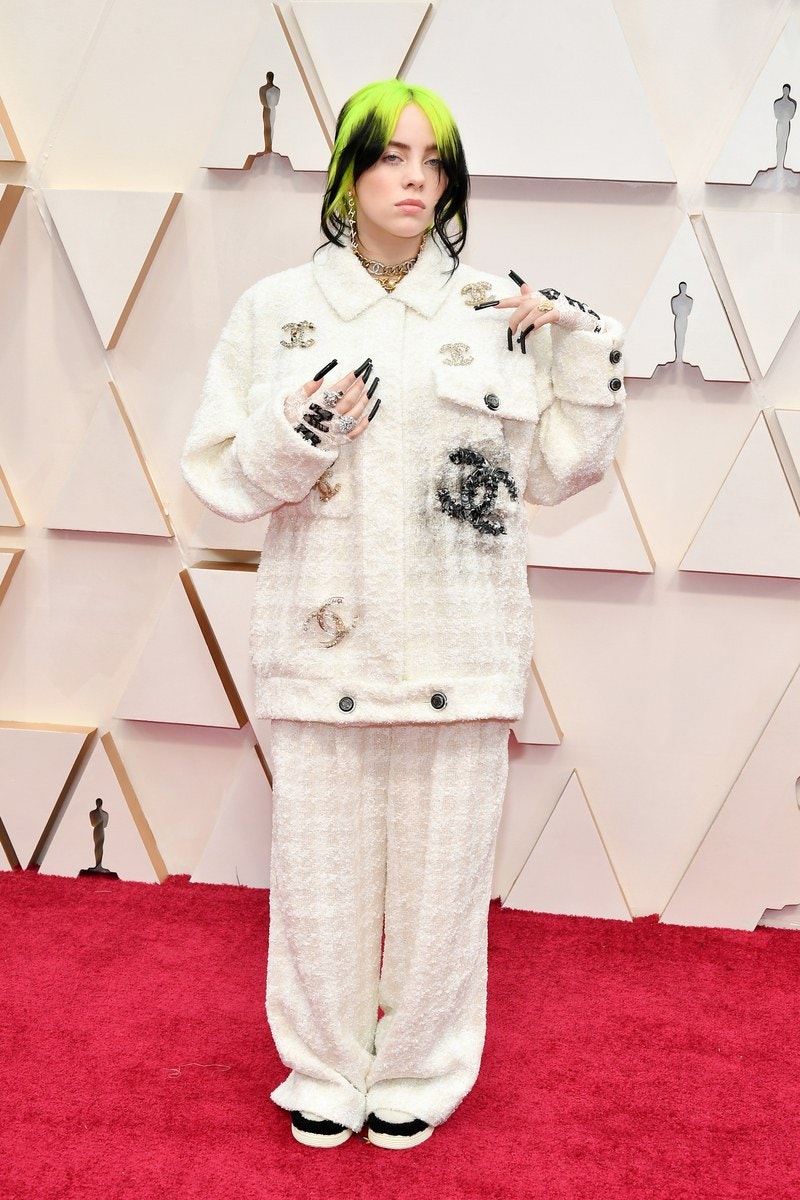 Billie Eilish rocked the red carpet in a white Chanel oversized tweed pantsuit. What we love most about her look is the twist on classic Chanel to make it streetwear, and also the eye-catching accessories such as brooches, earrings, necklace and more.
Brad Pitt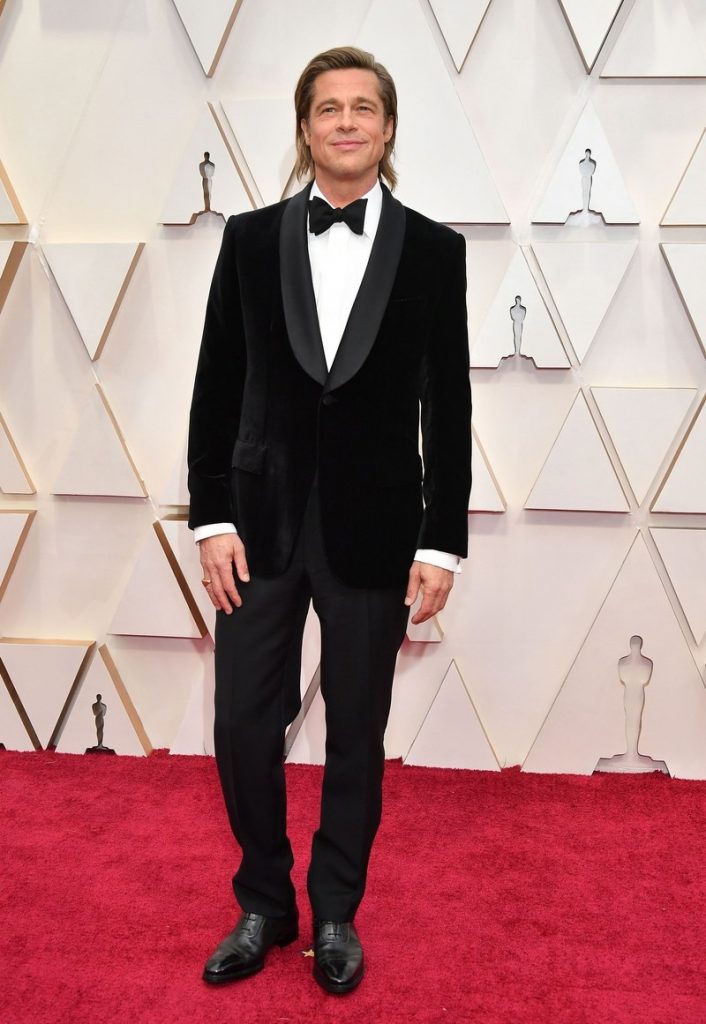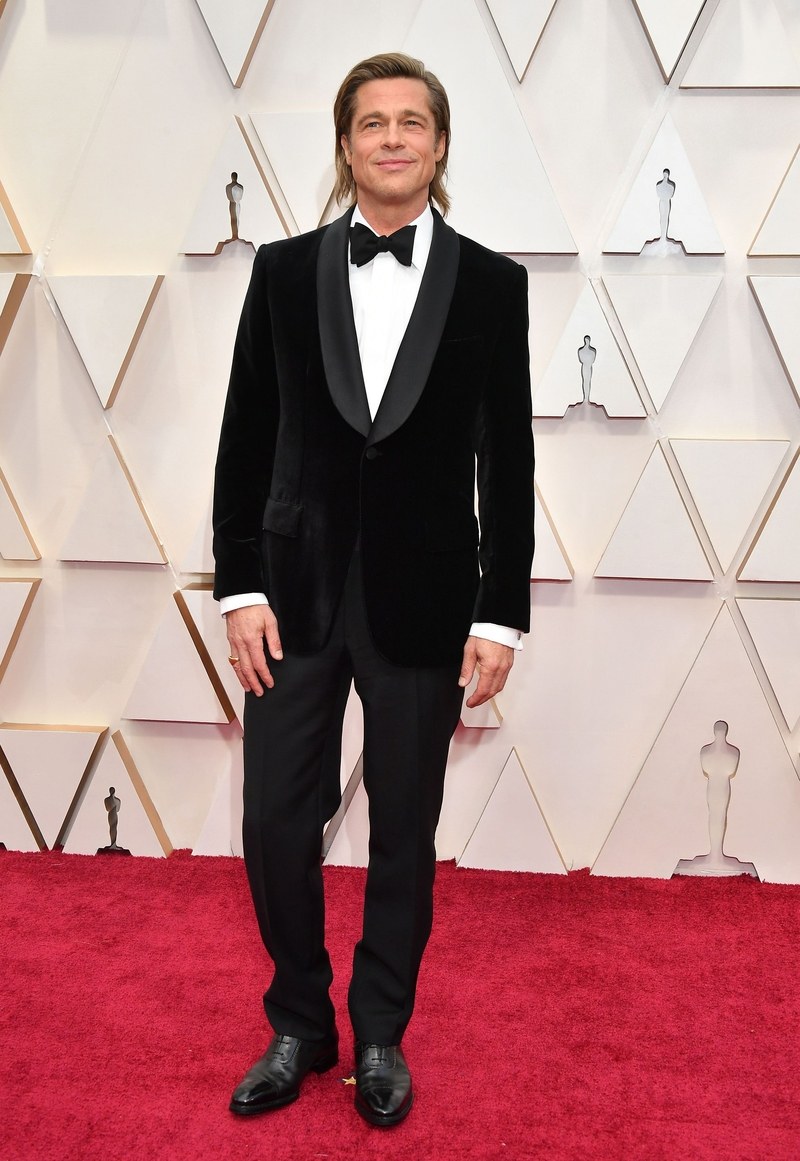 With his usual long hair – and timeless charm – Brad Pitt decided to hit the red carpet with a black tuxedo look by Brioni. We absolutely love it and they way he carried it. Congrats to Pitt for being a winner on the red carpet and beyond (he won his first acting statuette as a supporting actor in Tarantino's Once Upon a Time in Hollywood.)
Natalie Portman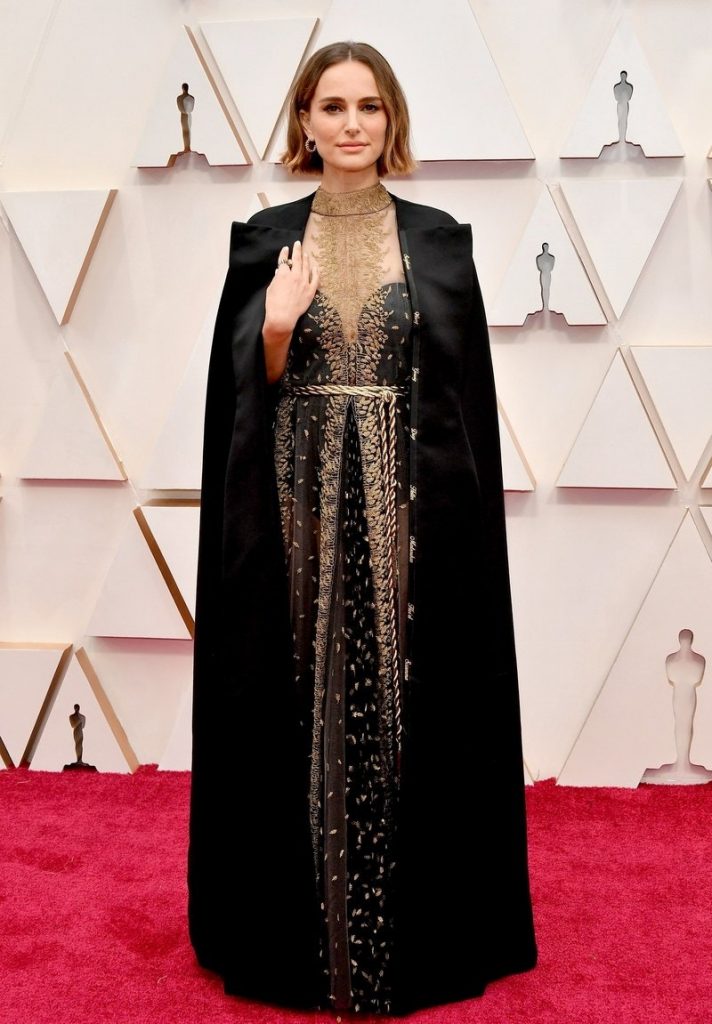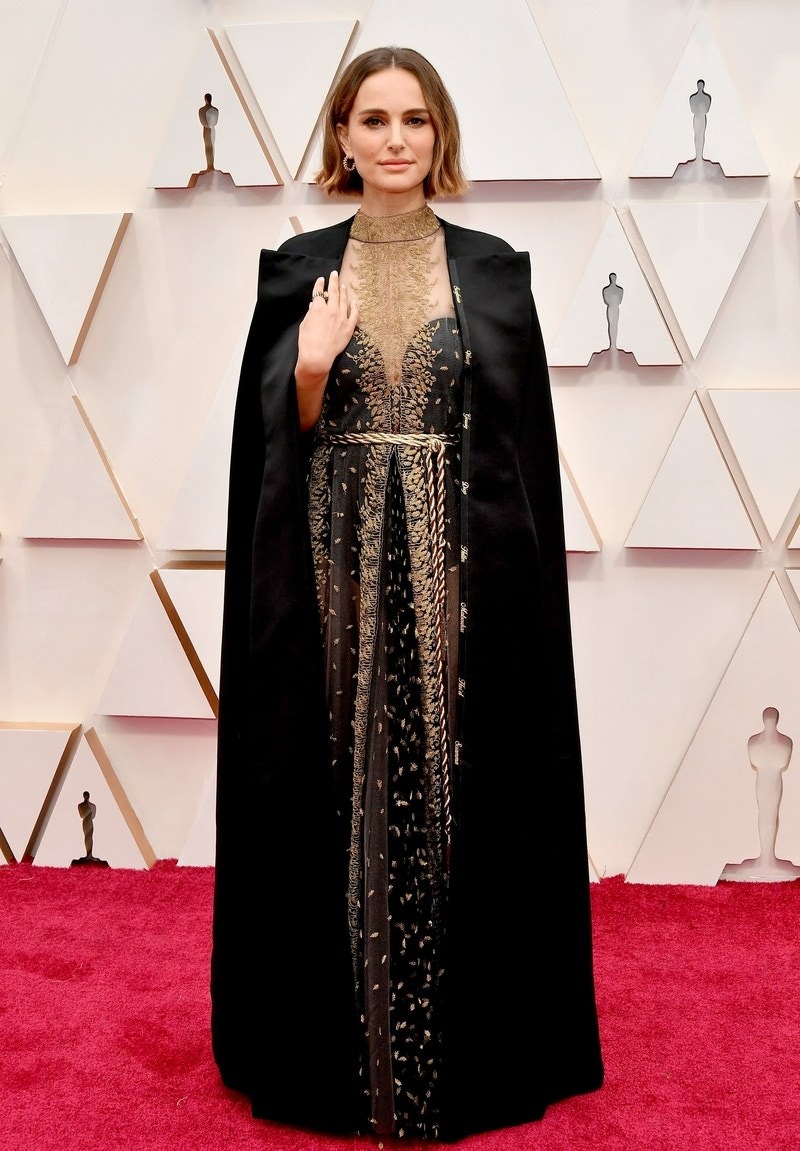 Yes! Miss Dior Natalie Portman made a statement at the red carpet in the house's Haute Couture Collection. We just can't get over the see-through black and gold dress with a cape that exudes an elegant and feminine look. Portman's look was also an homage to women director who were not nominated for an Oscar but should have. Their names, in fact, are embroidered on her cape.
Lily Aldridge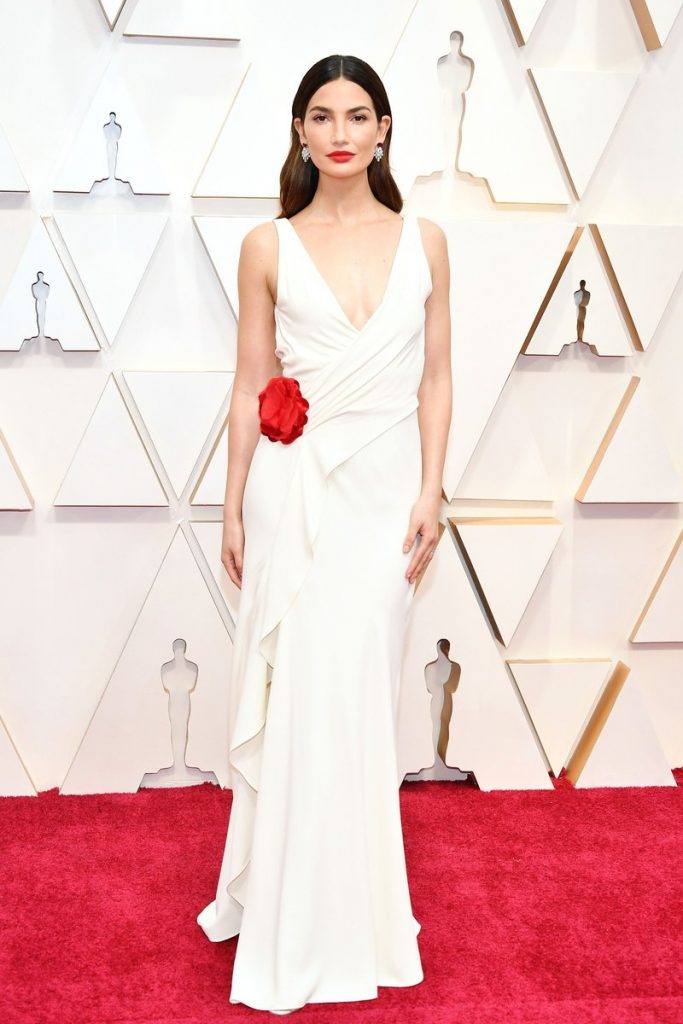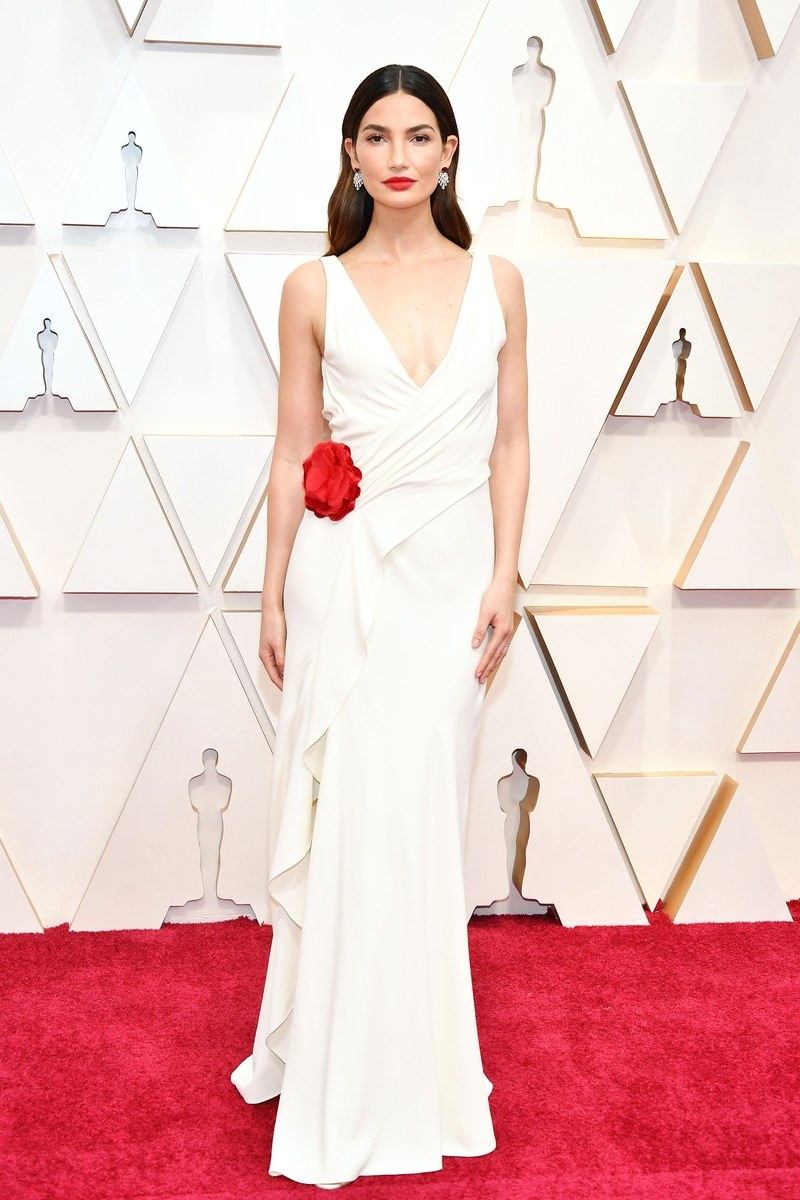 Lily Aldridge looks stunning in this Ralph Lauren's archive white dress with Jimmy Choo heels and Bvlgari jewellery. It's already a signature Hollywood look.
Timothée Chalamet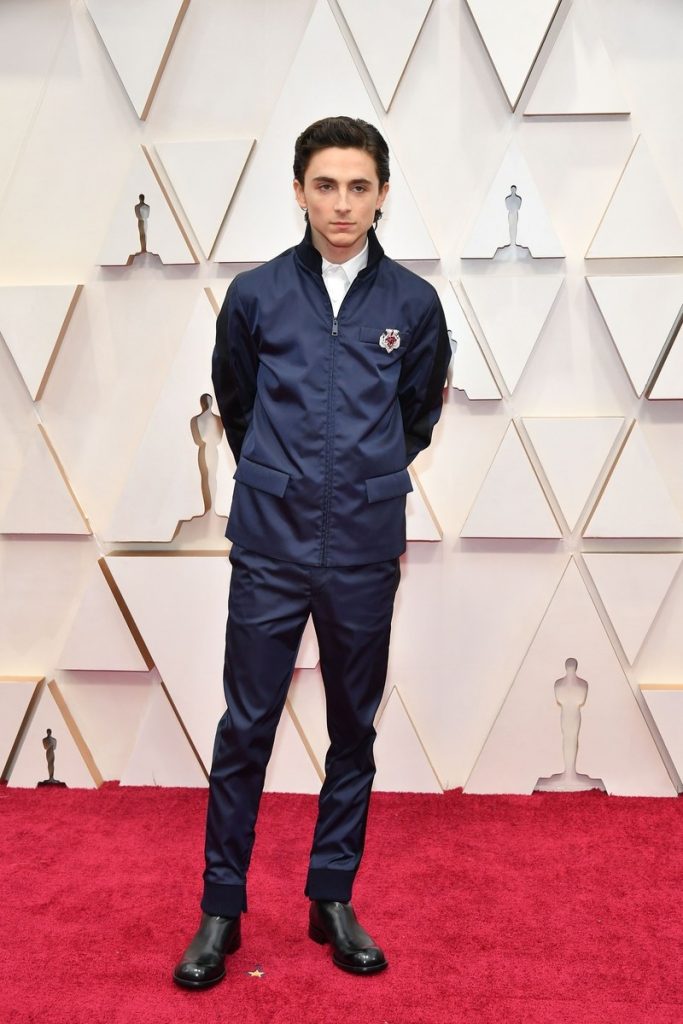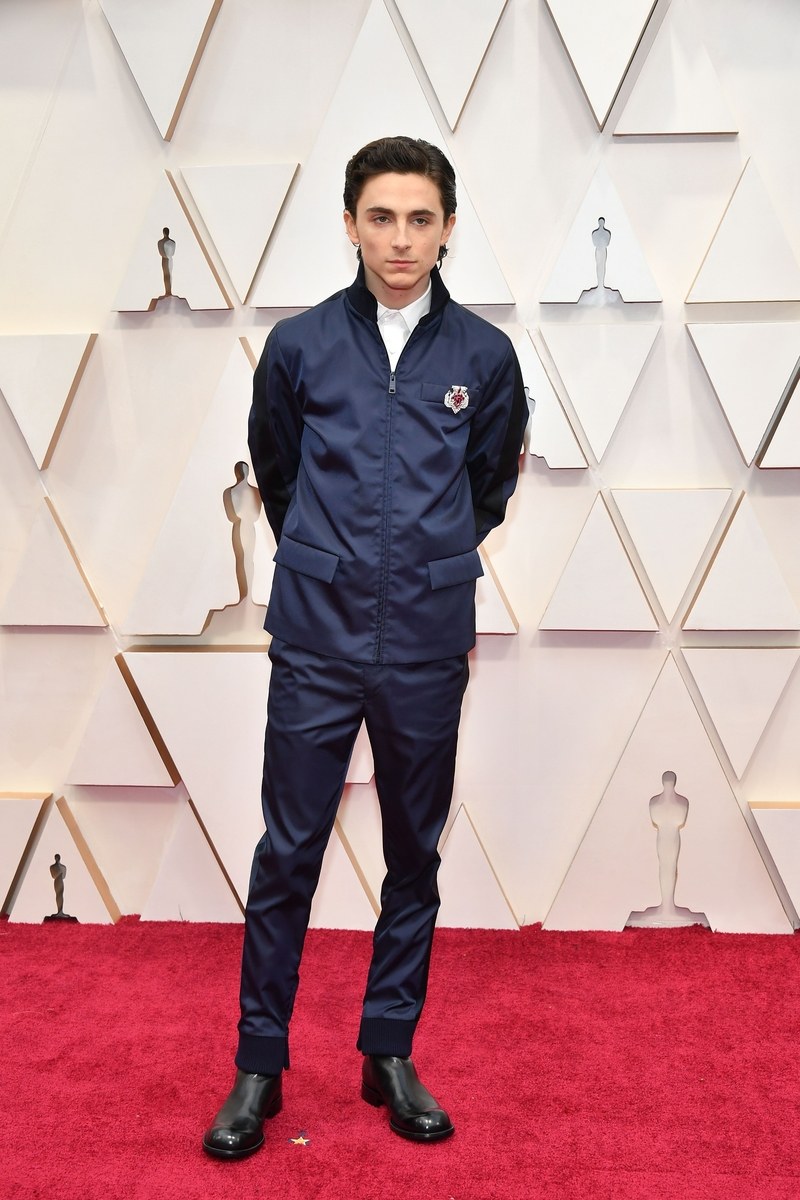 Rising star Timothée Chalamet from Little Women wore a navy zip-up blazer by Prada with a shiny Cartier brooch. The look pretty sums up why the love Chalamet's style on and off the red carpet.
Worst Dressed
Sandra Oh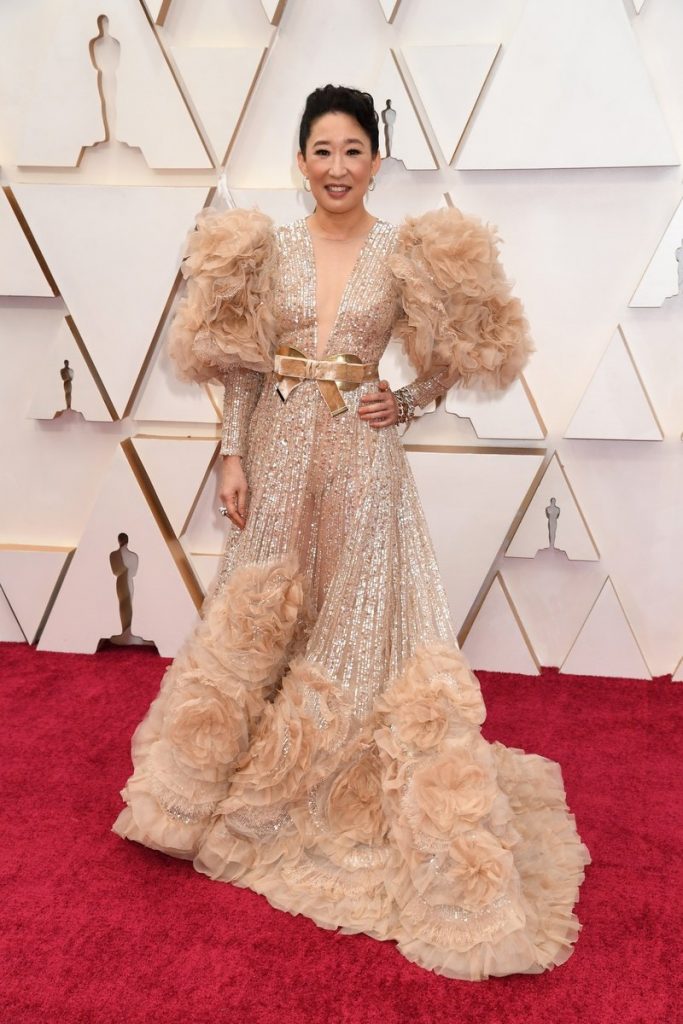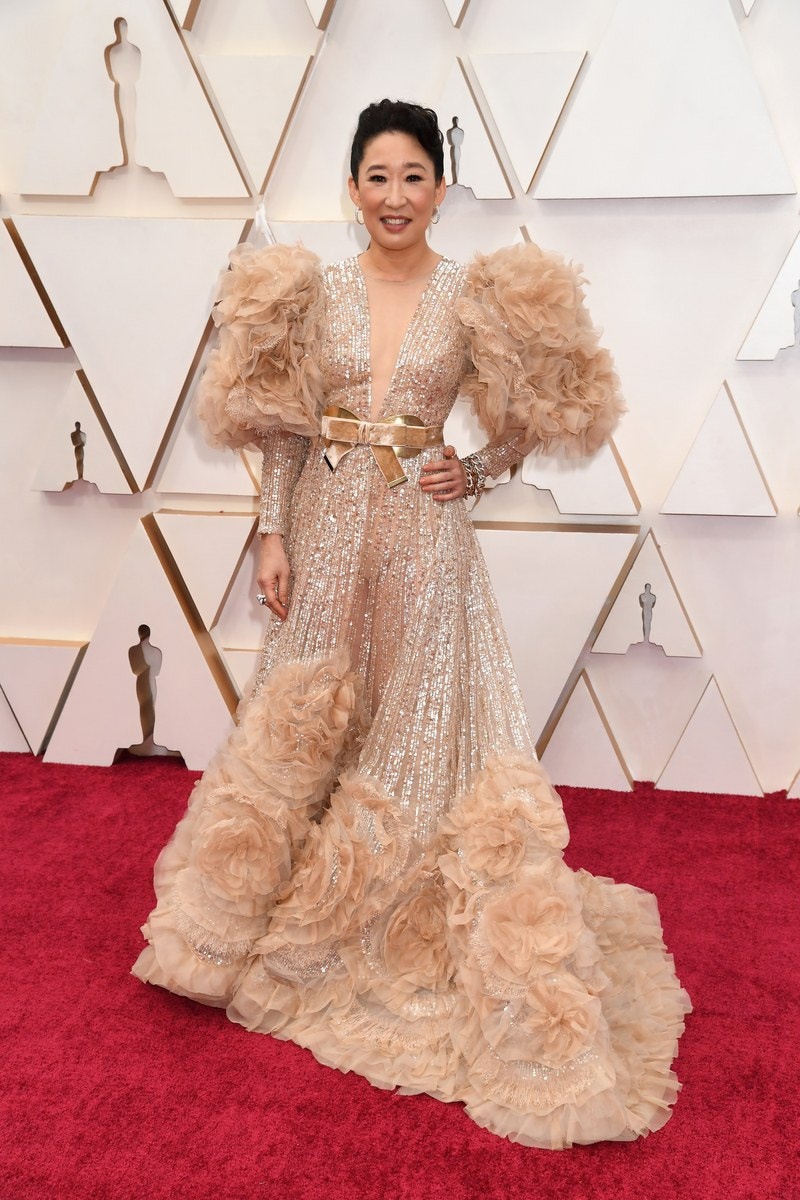 This year, Sandra Oh wore Elie Saab's Haute Couture Champagne and Blush Gown from the spring/summer 2020 collection. We love you Sandra, but the sleeves are way too much and the whole outfit is too gift-like.
Charlize Theron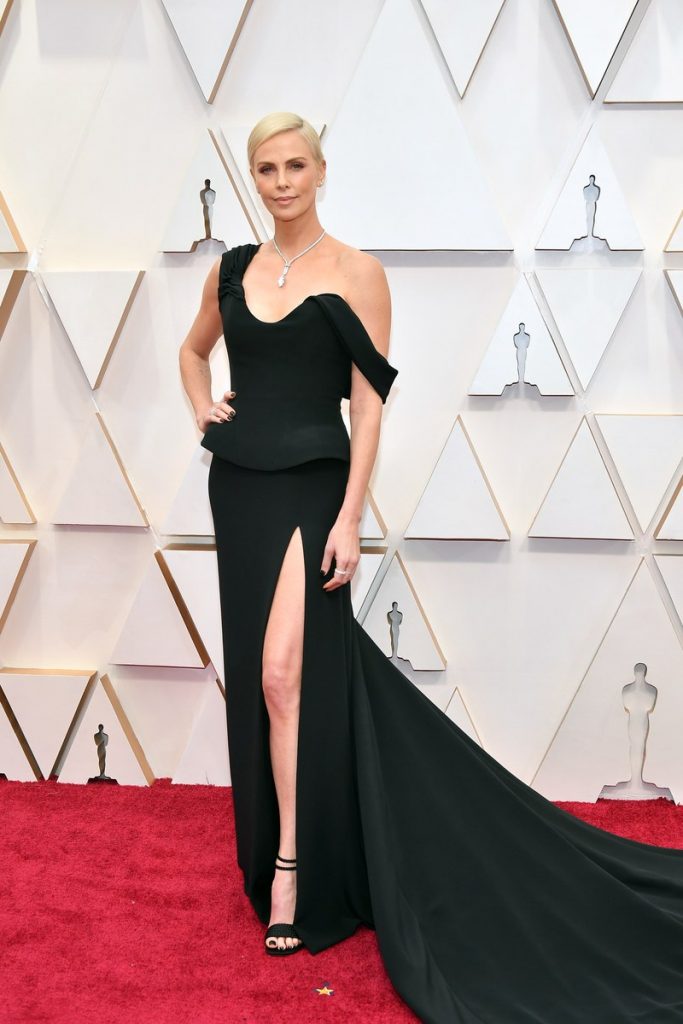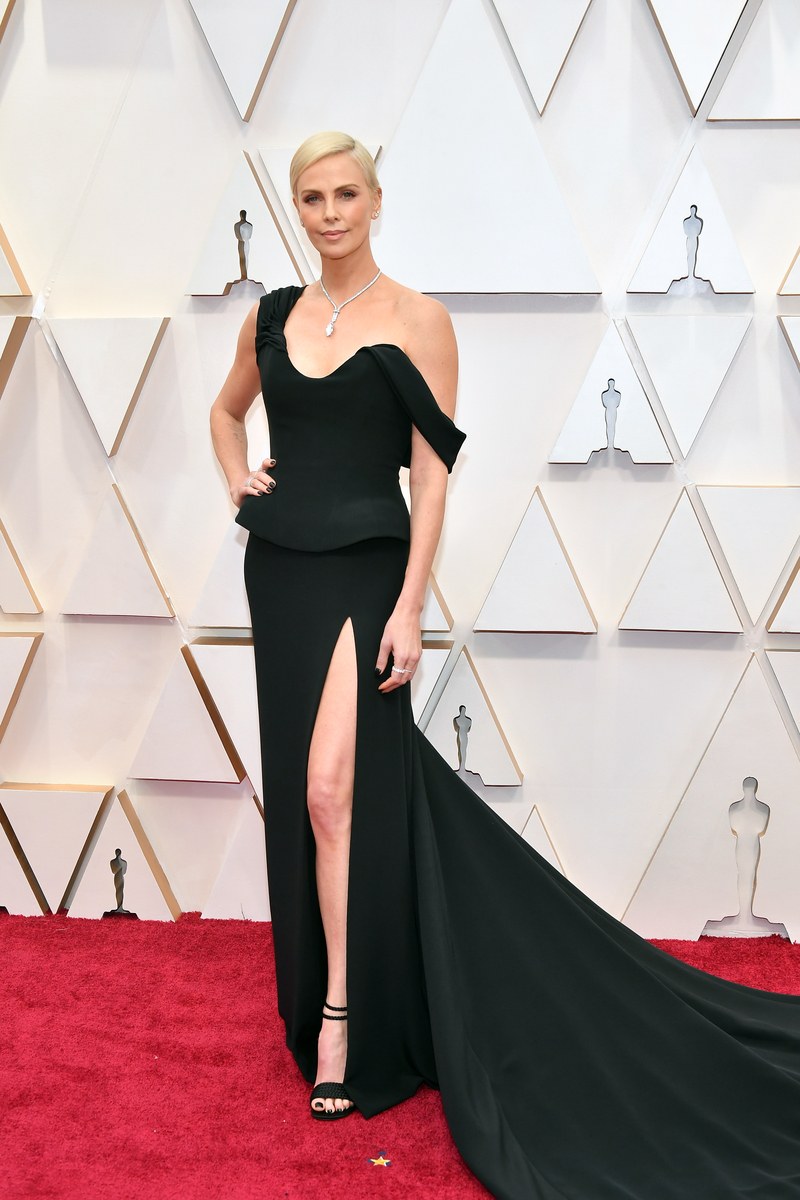 Charlize Theron's Dior Haute Couture Collection's dress was definitely elegant and flattering to her perfect figure, but did not have a wow factor. Rather than wearing bright colours, she decided to go for a classic off-shoulder black dress with a high slit. You can do better than this, Charlize!
Billy Porter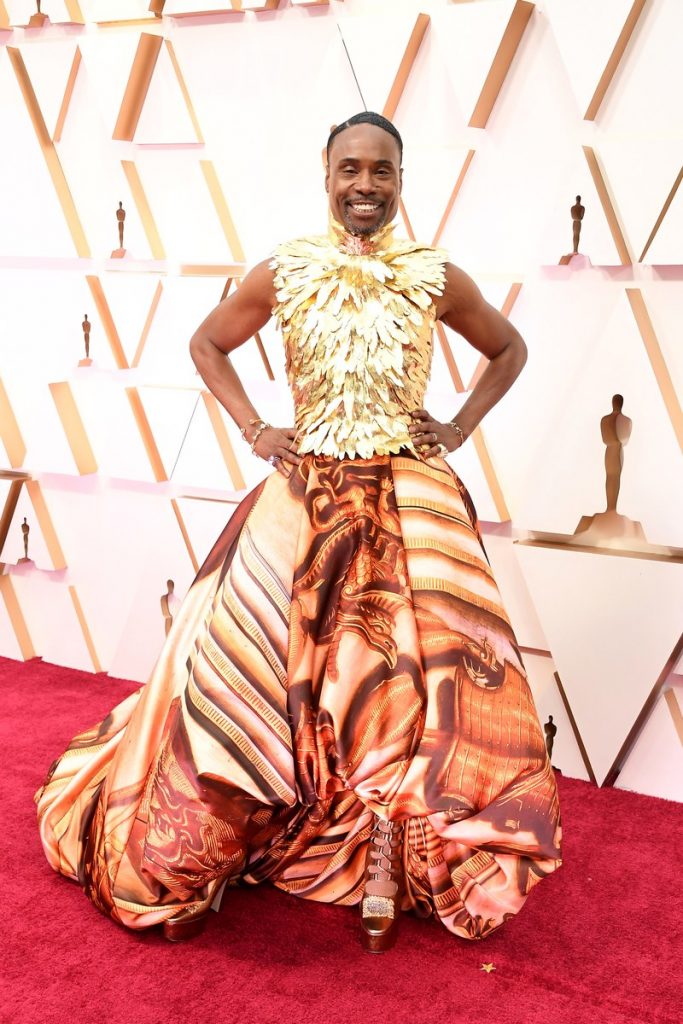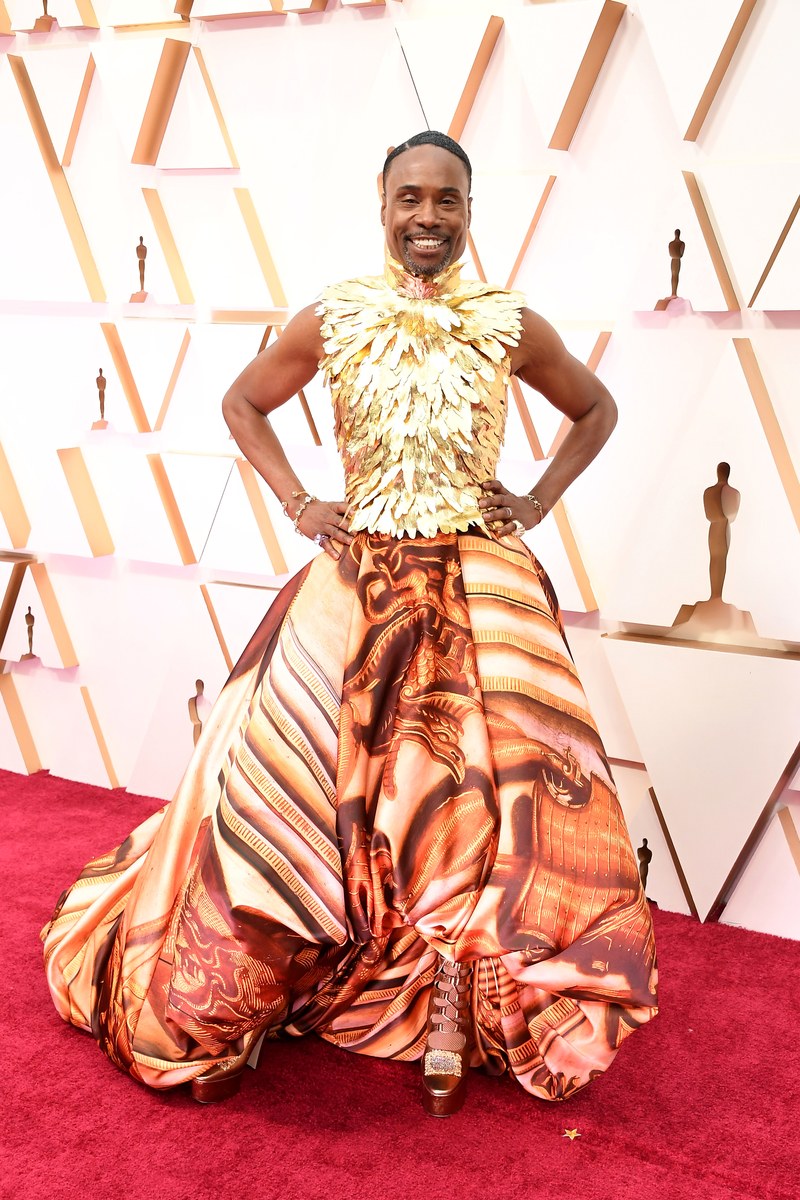 Billy Porter always takes the red carpet looks to the next level, and so he did at the Oscars, wearing Giles Deacon Couture and Swarovski jewellery. Sadly, this time around, here's too much going on in the look, which is confusing.
Scarlett Johansson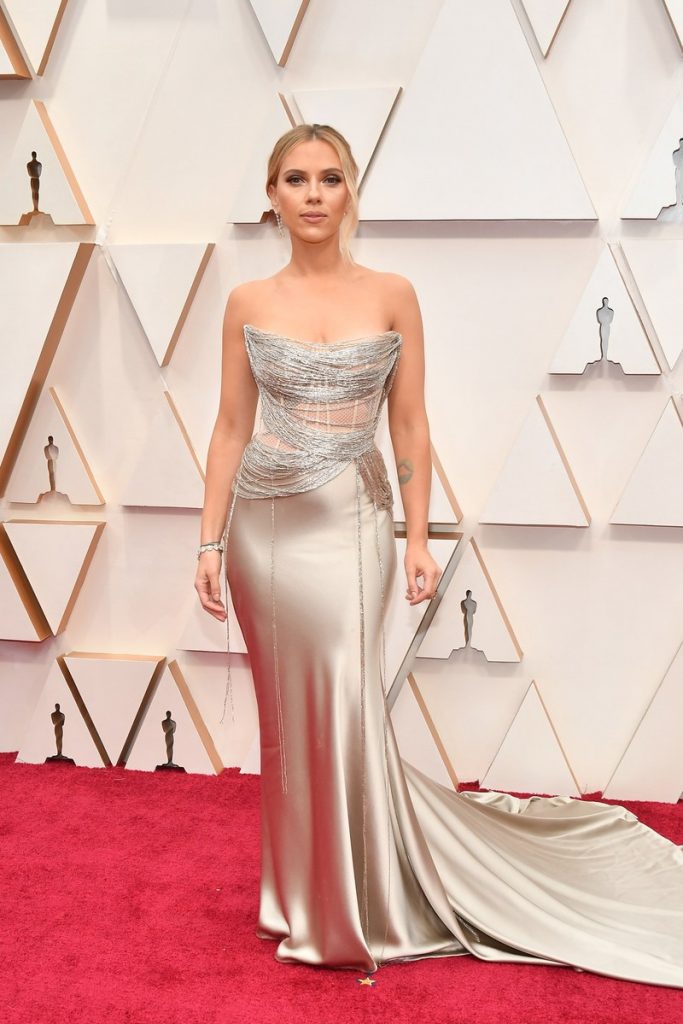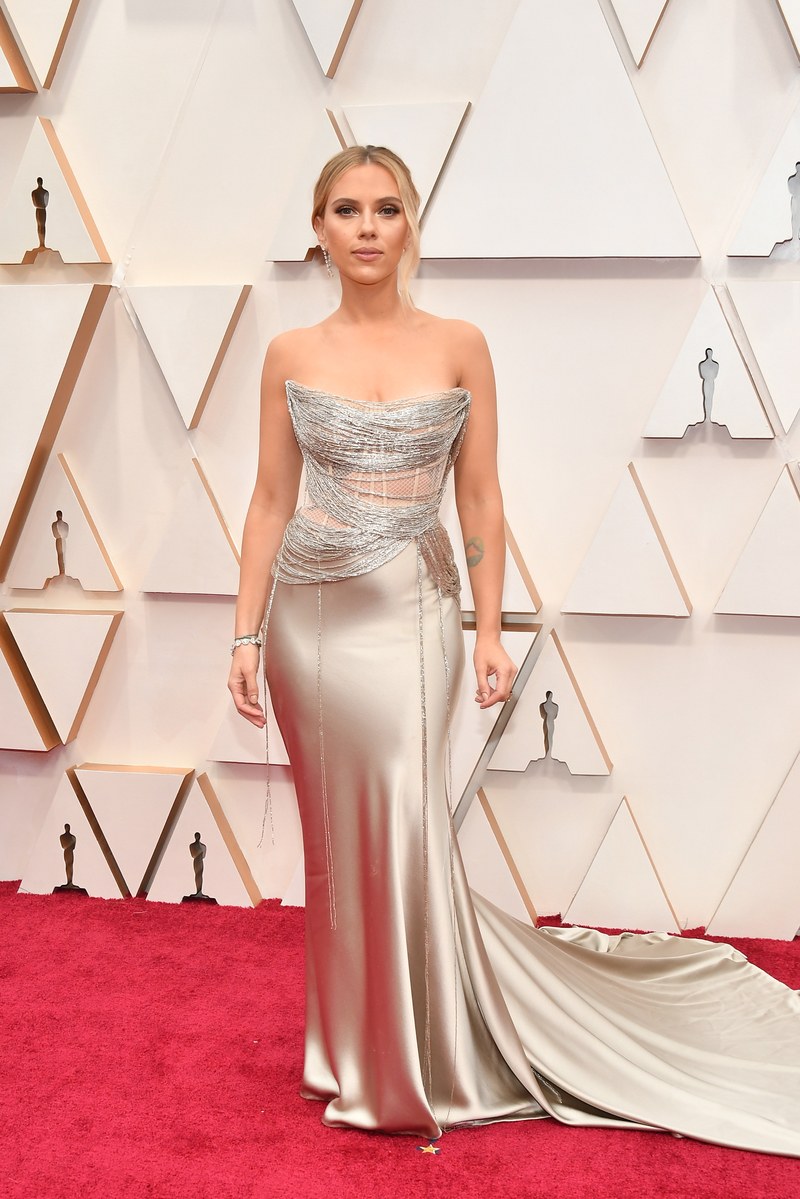 Double nominee Scarlett Johansson always looks stunning, but her Oscar de la Renta's gown didn't quite do it for us this time as we can't really understand the upper part of the dress.
Laura Dern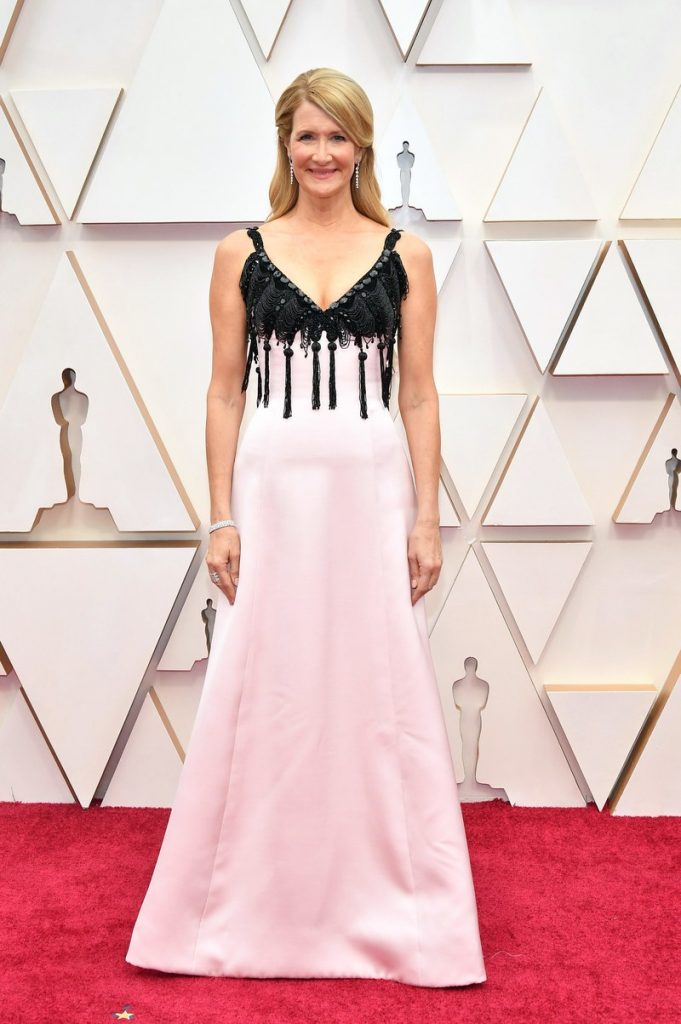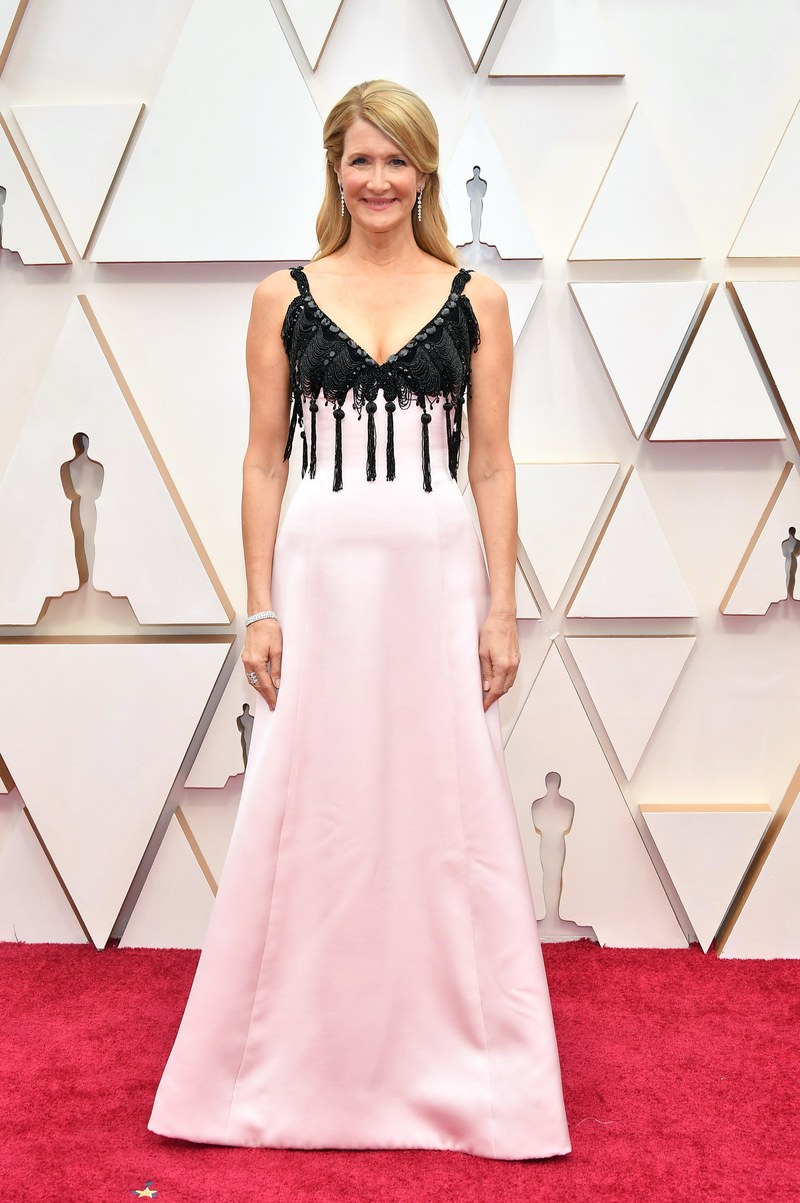 Marriage Story's Laura Dern is effortlessly elegant but we think that her pink and black Armani gown at the Oscars 2020 might be too old-fashioned for the red carpet.