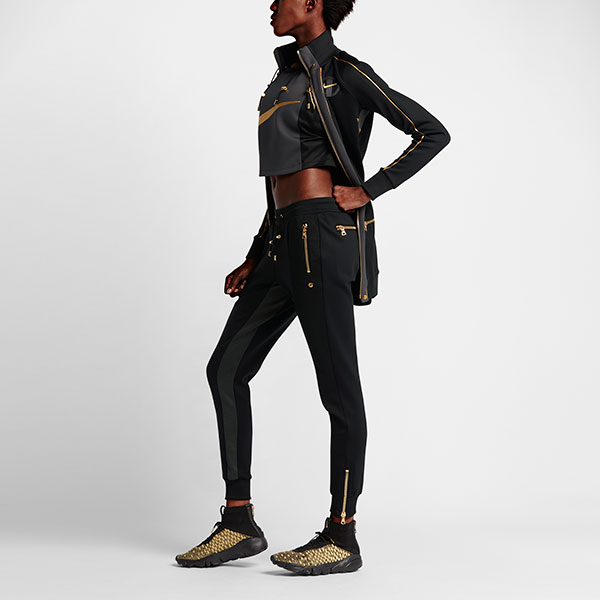 Balmain creative director Olivier Rousteing debuted his recent collaboration with Nike, catching the attention of a myriad of fashion and sports lovers.
Playing around with the practicality of the gear and the glamour of high fashion, Rousteing designed the collection based on his love for football. The football gear is designed to meet professional standards on the field, but doubles as fashionable ready-to-wear off the pitch.
Known for his use for black tailored pieces accented with gold, Rousteing brings the essence of his sleek style into the collection. "The gold is about victory, it's about winning", he says in an interview. While keeping the canvas clean, he worked with simple embellishments to accentuate the beautiful structures of the body, always keeping in mind the cohesiveness between and within the men's and women's collection.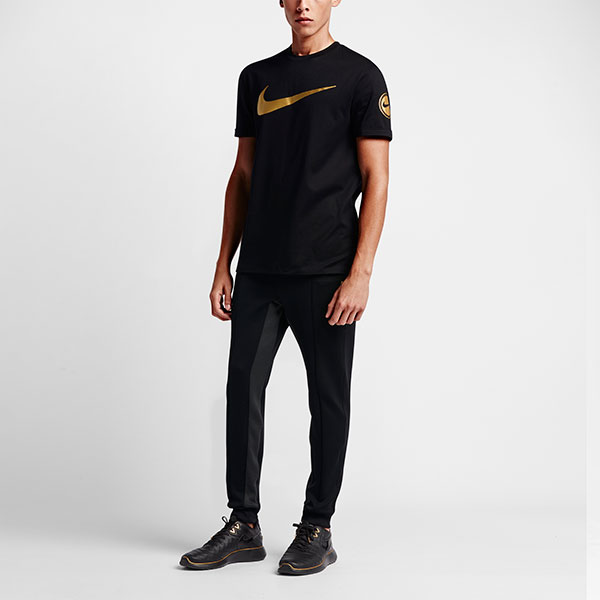 His creativity led to an innovative design of the Footscape Magista and the Free Mercurial Flyknit model. Gold patterns are carefully embroidered into the Flyknit model for the first time, while not sacrificing flexibility for beauty. The heel features a matching gold zipper and a leather pull-tab with gold aglets to pull the whole look together. For the performance boots, the Roshe Tiempo VI and the Free Hypervenom 2, famous for its lightweight and supportive qualities, are undoubtedly much coveted. Crowned as Nike's most agile on-field boot, the minimalistic design is brought to life with metallic gold touches, marrying the colour of victors and the element of luxury. The four pairs of kicks also feature Nike's new outsole technology aimed to provide flexible comfort for its wearers.
When asked to describe his favourite item in the collection, Rousteing cannot mask his enthusiasm for his reinvention of the classic N98 Jacket, with gold decorative strips framing the silhouette of the body, and the iconic Nike Swoosh logo embroidered over the heart as an emblem in place of the traditional football crests.
The exclusive collection is now available in select Nikelab stores. news.nike.com/
<span id="selection-marker-1″ class="redactor-selection-marker" data-verified="redactor">​</span><span id="selection-marker-1″ class="redactor-selection-marker" data-verified="redactor"></span>