Alber Elbaz gives us the scoop on his collab with Tod's
August 13, 2019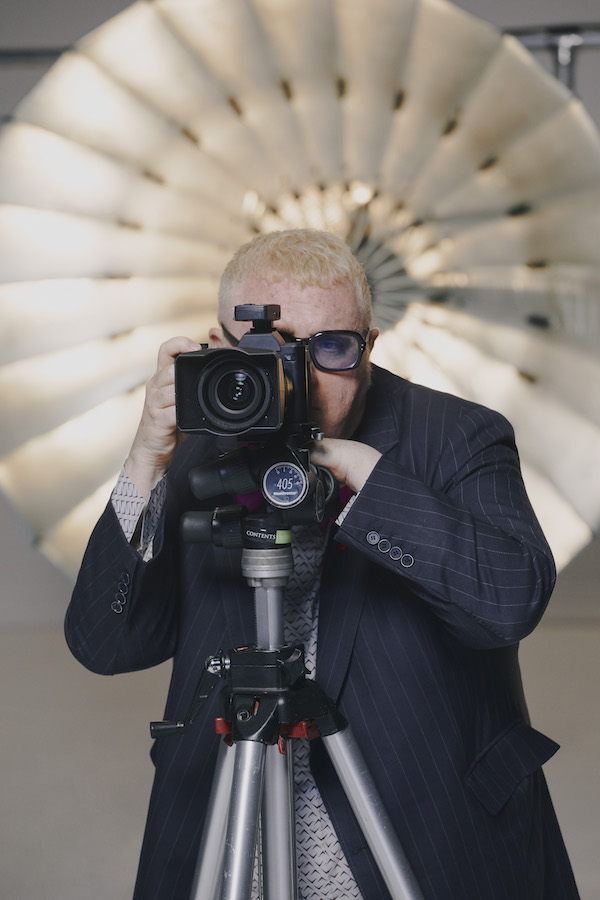 Fashion designer Alber Elbaz recently collaborated with Italian brand Tod's on a colourful and uplifting collection that's inspired by the happy moments every day in life. What's not to love about that? 
The Tod's Happy Moments by Alber Elbaz capsule collection – which is in stores now – features everything from Elbaz's unique take on Tod's signature driving shoe to gorgeous handbags in various shapes and sizes. The second drop of the collection will arrive in stores next month. Here, Elbaz talks to us about the fashion industry, finding happiness and creating the much-talked-about collab.
How did the collaboration with Tod's happen?

I was introduced to Diego [Della Valle, Tod's CEO and president] a few years ago by our dear friend, Franca Sozzani, who I adored. She thought we should meet each other and we did. We've kept in touch over the years and we've had many dinners together in Paris, as we both love food and fashion. It was during one of these dinners that Diego invited me to work on a capsule collection for Tod's.
What made you say yes?
It was Diego who convinced me. He truly knows what he wants! One day, Diego invited me to his impressive, hyper-modern factory in Le Marche. He showed me around to see what they were working on and to meet the workers. Behind the concrete walls, I met a group of passionate and dedicated individuals – true artisans who bring new projects to life. I met the family of Tod's but, really, I met Diego's family. I truly appreciate and respect Diego's vision. It was there that I knew I wanted to collaborate on a special project with him.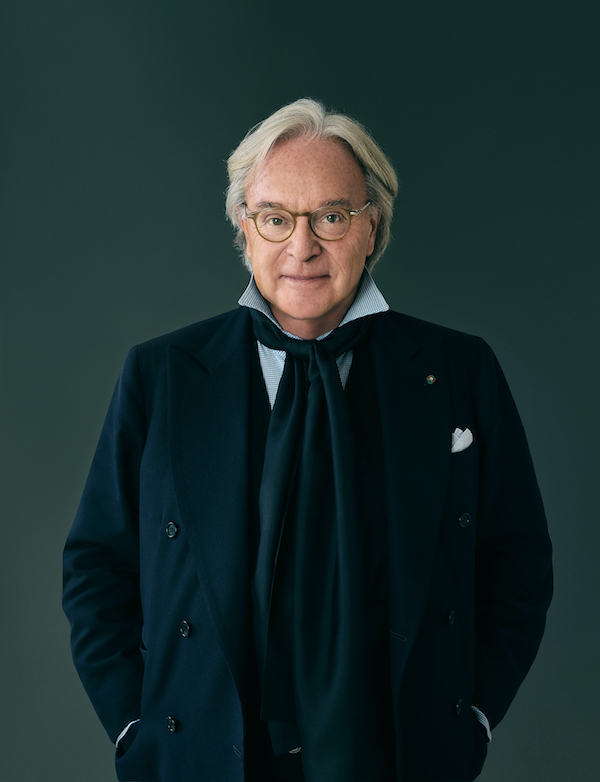 The collection is all about celebrating the happy moments in life. How did your trademark become happiness?

My initial intuition was simply to make people happy in different moments of their lives, or just at different times of the day. I wanted to capture a few happy moments, like being in love and being with a big family, for instance. My starting point was how I would transform, but keep the soul, of Tod's iconic driving shoes. I'm a designer, not an Instagram celebrity or a social influencer, so I approached the project as a designer, reinterpreting the Tod's DNA in my own way.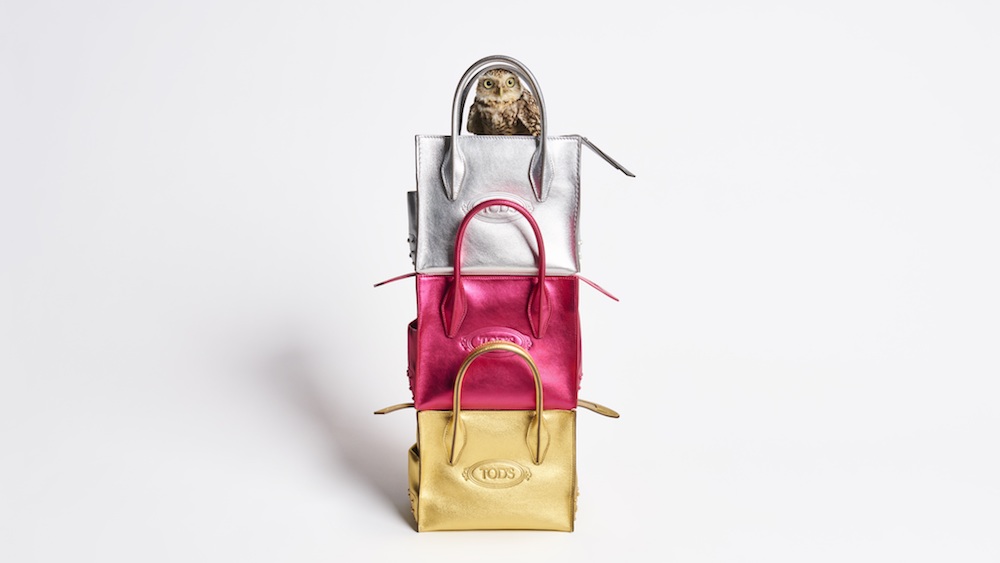 Why did you specifically want to bring happiness into the collection?

I guess because I wasn't happy in the last few years. Changes in life happen. It's life – and you have to deal with it. I'm very direct and I'm not always politically correct. I didn't want to do fashion anymore, I didn't want to sketch and I didn't want to touch fabrics. I decided to travel the world because I felt like it. I had some masterclasses, and I wanted to understand where fashion was going and what was next in fashion. More than that, I wanted to teach and I wanted to learn from the younger generation.
Do you think people are happy in fashion at the moment?

We are the industry that creates dreams for men and women around the world. But looking at people in the fashion world, I saw many of them who were not happy. I wanted to inject some happy moments into their lives. I wanted to create shoes that make them feel happy – and that make me happy.
How would you improve the fashion industry?

We need to create a team that's more diverse in age, gender and nationality – because otherwise, we have only monologues. Fashion doesn't work with monologues, as life doesn't work with monologues. You need dialogue; you need a roundtable where you give and take. Fashion is a relationship between you and the woman.
How much of you is in this Tod's collection?

My idea was to change the sole of the shoe without changing the soul of Tod's. It was about tradition and innovation, using the sneaker for its rapidity and speed, but then mixing it with the iconic Tod's that everybody knows.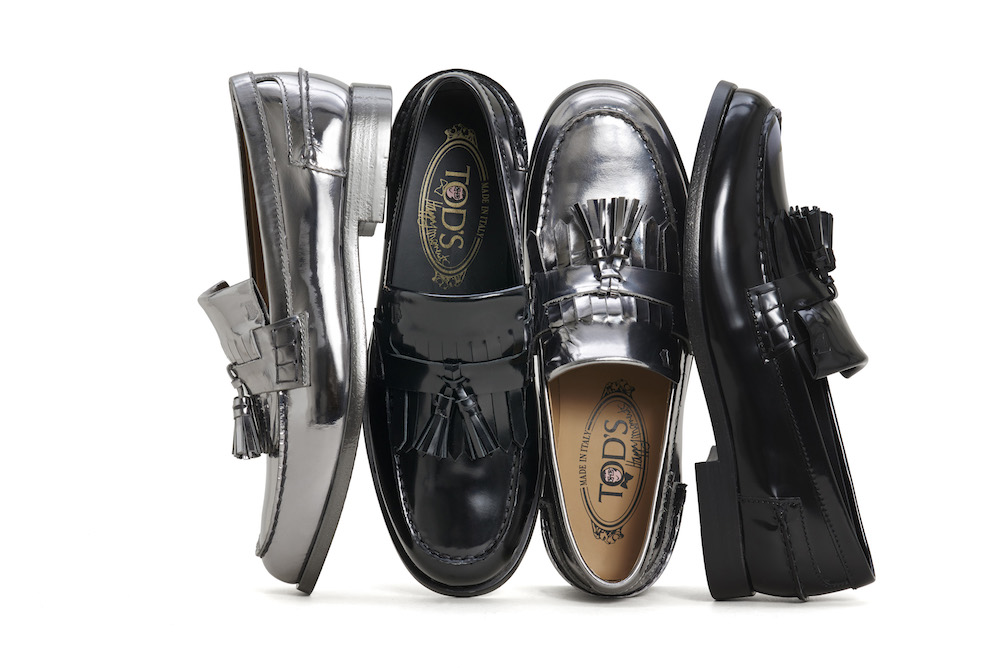 What makes you happy?

We all need a bit of happiness in our lives… and today more than ever. But I don't know if we can be happy all the time. I'm afraid happiness doesn't always come in big packages. Sometimes it comes in small drops. When happy moments do come, no matter how small they are, we need to embrace, cherish and remember them. That's a happy moment for me. I enjoyed the many hours of working with Diego and the Tod's family, creating not only great shoes, but also a beautiful story about people. It's not just about the products; it's also about a story that moves people and makes people happy. I wanted to create some shoes to make people happy. This collection is all about happiness.
Tell us about your upcoming projects.

I've never stopped doing projects. I have a big personal project, but I don't want to disclose it now. I will let you know in the future!
How was your experience, going from designing clothes to specialising in accessories?

Fashion, in the end, is not just about the front and the back of a dress – it's what is in-between, which is the woman. Shoes are not only shoes; they can change the whole image.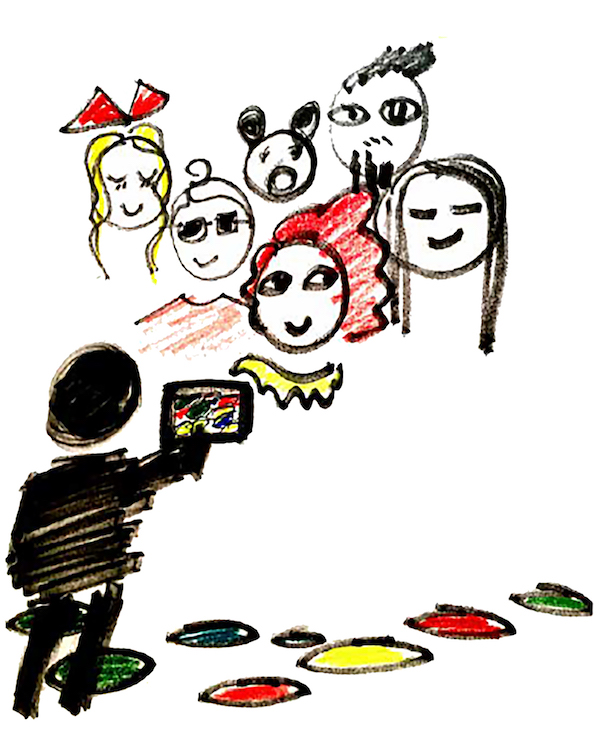 What other fashion designers do you admire?

I can't give you just one name, as there are many that I admire.
In the Tod's campaign video, we didn't expect to see you dancing. What does dance mean to you?

It's one of those happy moments with stories and people, one where you have fun and feel free.
What do you want people to take away from this Happy Moments collection?

This experience was, for me, a super-happy and super-fun moment! It consisted of design, craftmanship, commerce and thinking about how to build a strong bridge to connect the past and the future.
In this Story: #style