Actress Karena Lam revels in the art of mischief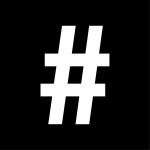 By: #legend
September 1, 2016
Well-known for her trademark smile, Karena Lam is the girl next door with a grin that leaves dimples on both cheeks. She is just as well known for the range of roles she has played. Lam entered show business at the age of 15 and has since won two Golden Horse Awards.
The career of the Canadian-born Taiwanese actress was on hiatus while she concentrated on raising two daughters, but now she is back and looking better than ever. Last year she won a Golden Horse Award for her role in Zinnia Flower and this year's Heaven in the Dark, husband Steve Yuen's directorial debut, was met with success. Lam is now trying her hand as the curator of an exhibition by Japanese calligrapher Inoue Yuichi.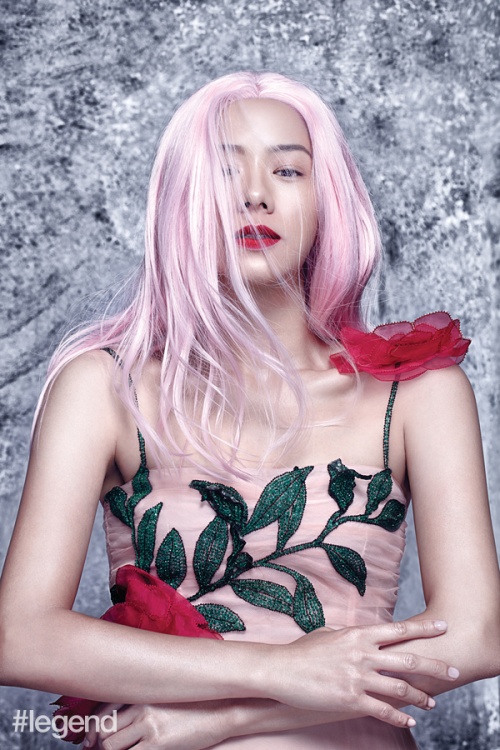 You're an award-winning actress, but you got your start in the music business in Taiwan.
I really wanted to start off as an actress but, back then, my agent told me that becoming a pop star was the fastest way. It wasn't the easiest way and my contract was frozen for four years. When I did get back into the business, I was in the spotlight again and I was lucky because I got an audition in Hong Kong for my debut with Derek Yee, who's a famous actor, director and producer.
What is your greatest achievement so far?
Having my two baby girls. You think you can be a good parent after carrying them for nine months, but the moment they come you're like, "Oh gosh, am I ready for this?" I have to make big decisions and it's crazy. But they remind me every day to be sensitive and to have a lot of awareness. I'll see them playing with a tree branch, being like, "I'm an old lady. I'm Mrs Yuen". They just transform things into whatever they believe in. Whenever I look at them I realise that I have to have that much fun and be that creative so that I can stay at that level in my acting. They are my greatest achievement.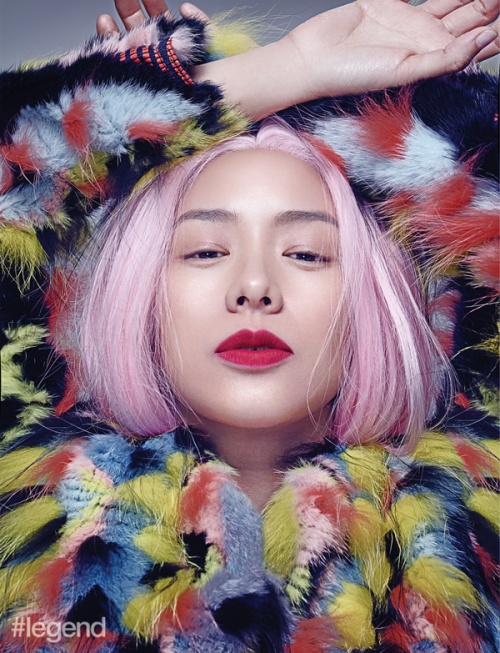 Do you remember the moments you won your movie awards?
I think I blanked out, honestly. It's really funny because my husband, from the time of my nomination, told me every day that I wasn't going to get it and not to worry. So, up to the very moment, I was very chill. The moment they announced it, I remember I covered my face because I was like, "Oh my gosh. Is this happening?" I remember Sylvia Chang – she was a chairman for the Golden Horse Awards – she was sitting in the first row. I was like, "Who do I have to thank? Who do I have to thank?" And she was like, "Your husband". I thanked everyone except my husband.
Your latest film, Heaven in the Dark, is emotional. Your husband wrote the script?
I was more nervous with Heaven in the Dark than on any other project because it was my husband's debut. He wrote the script, based on a play in Hong Kong called The French Kiss by a talented young playwright Candace Chong. She said she didn't know how to write a screenplay for film, so my husband did it.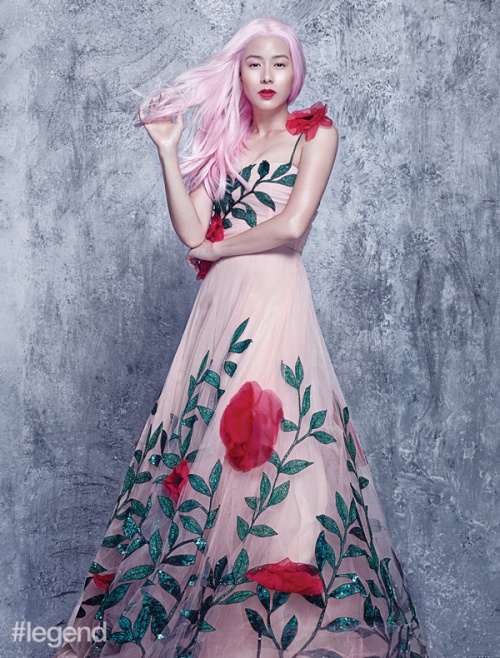 You also got Jacky Cheung on board as the leading male.
You know when things are going to happen, they're going to happen? I hadn't talked to Jacky since I have been married and by chance he called me and said, "Oh, Karena, I'm going to come up with an album. Can you do my music video?" I said, "Sure." I was in Taiwan for three days, and told him about the script. He was interested, but said, "I'm not promising yet." He called me during Christmas and asked for my husband. He said, "I like it." Yay. I got him on board and then we got an investor. We set a date for when to start shooting. Everything fell into place. Jacky was my angel. He really put the whole project in place. I thank him for his trust in us.
You took a break, but now you're back. How do you juggle your career and family?
It's tough. I remember when I was getting back to work, my daughter was crying. Working mums have more things to deal with. I have more things on my plate. I'm also curating my own Japanese calligraphy show in a gallery and it's my first time as a curator. There's a lot going on. But when I'm home I put my phone on mute and I'm just there. I try not to go on the phone or the computer while my girls are awake. I try to be there as much as possible.
You're curating an exhibition?
Yes, a Japanese calligraphy show on Inoue Yuichi. It's his 100th birthday this year. He was avant-garde in the 50s because Japanese calligraphy was really about the master and his pupil. He said we had to liberate calligraphy, to make calligraphy for everyone. I remember there was a New York art critic who said Inoue Yuichi thought like Picasso and worked like Pollock. He had this experimental phase where he used calligraphy ink and he splattered everything, to see the possibilities of calligraphy. Yuichi inspires me a lot, so I'm really happy to be able to bring in 14 of his works. The theme is hana, which means flowers. We have the opening at Agnès b. Librairie Galerie on September 9, so come.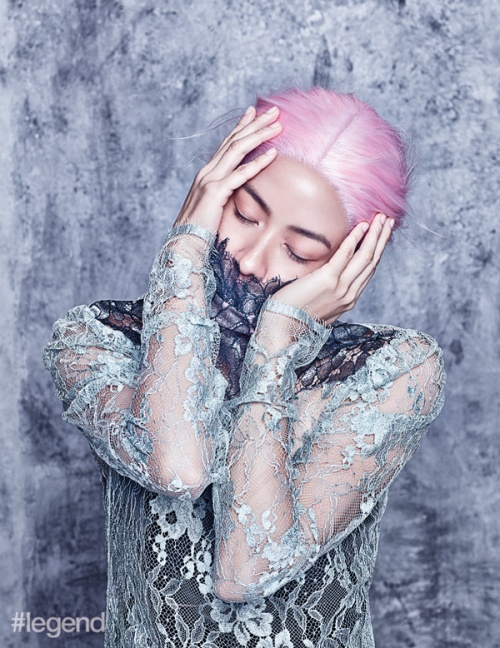 Are you an art collector?
I don't have enough money to do that. Art collecting is a whole other game. I won't buy it, but I'll appreciate it. I'm satisfied with Pinterest. I'm just joking: I always believe you have to see the real thing.
How did you and make-up artist Alvin Goh meet?
We go way back. He did make-up for me which was Amy Winehouse-inspired. I don't think anyone else would have had the guts because everyone sees me as the girl next door. We're pretty much the same people. I think it's tough in the business to stay as authentic as you can be and to be true to yourself.
Could you share your beauty tips?
Lots of masks and lots of treatments. Products are really good before you're 30. Once you hit 30, it goes south. You can't go lazy with masks. I do one every day, whether it is a lotion, paper mask or collagen mask. I'm always doing treatments and lots of massages. And Chinese herbs. They taste awful but if you think it's going to give you a better complexion you're like, "Give me the whole bottle."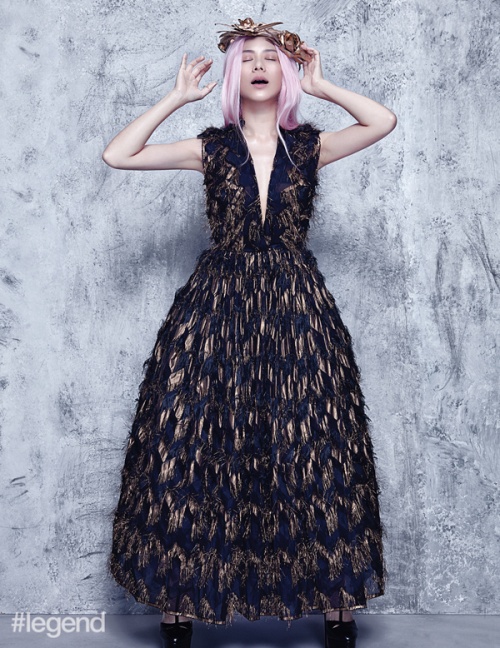 What are three products you can't leave home without?
Hand cream, eye mask and Chap Stick.
How would you describe your own style?
I'm really naughty inside when the director on set tells me to do something and I say no. I always feel like, if you're writing or you're directing, you'll never know what an actress feels about their character because the actress is in the shoes of the character. I always feel that you have to let me live it. I'm naughty in the sense that I don't listen to people. I remember when I was working with the director of Zinnia Flower, he said I was the most mischievous actress ever. I said, "Oh, good. I'll take that as a compliment".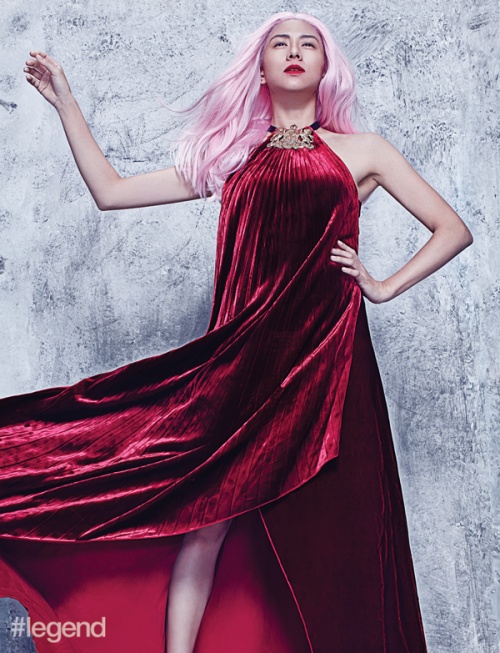 To achieve Karena Lam's Glamour Red Look:
Skincare from Valmont Moisturizing with a Mask; Sulwhasoo First Care Activating Serum EX; Shiseido White Lucent Total Brightening Serum; Shiseido Ultimune Power Infusing Concentrate; Sulwhasoo Essential Lip Serum Stick
On face, Clé de Peau Beauté Radiant Cream Foundation #010; Dior Diorskin Forever & Ever Powder #001
On eyes, Urban Decay Eyeshadow Primer Potion; Shu Uemura Eye Shadow #816; Dolce & Gabbana Shimmer Powder #Star Shine 5
On cheeks, Kevyn Aucoin The Neo Bronzer #Siena Warm Coral
On lips, MAC Ruby Woo Lip Pencil; Clé de Peau Beauté Extra Rich Lipstick #311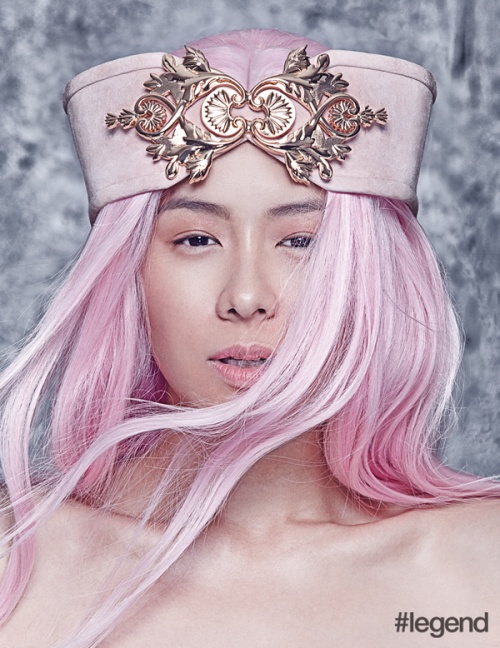 To achieve Karena Lam's Nude Contoured Look:
Skincare from SK-II Facial Treatment Mask; Sulwhasoo Concentrated Ginseng Renewing Cream; Elizabeth Arden Prevage Anti-Aging Eye Serum; Elizabeth Arden Eight Hour Cream Lip Protectant Stick SPF 15
On face, Hourglass Vanish Seamless Finish Foundation Stick; Amorepacific Sun Protection Cushion #01 Natural
On eyes, Giorgio Armani Eye Tint #Senso; Tom Ford Cream Color for Eyes #02 Opale and #03 Sphinx; Shu Uemura Eyebrow Gel #Ash Brown
On cheeks, Etude House Play 101 Stick Contour Duo; Kevyn Aucoin The Neo Bronzer #Capri
On lips, MAC Pro Longwear Lip Pencil #Etcetera; Gucci Deep-Matte Lipstick #Blossom
Finish by Caudalie Beauty Elixir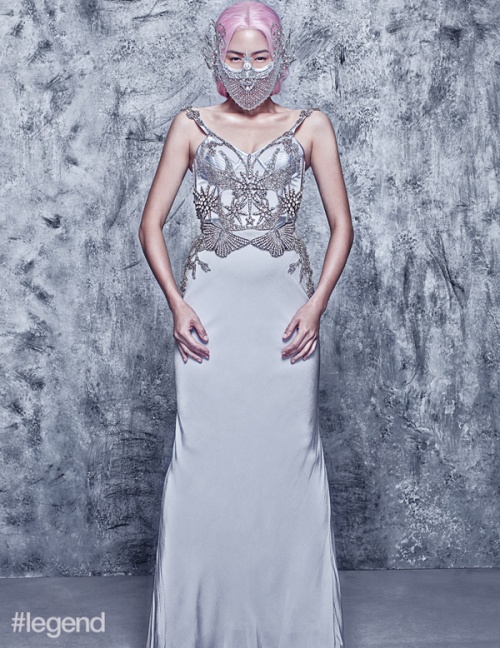 Photography / Gary Fu
Creative Direction, Styling and Make-up / Alvin Goh
Hair / Hin Wan at Il Colpo
Digital Imaging / Jackey Cheung
Special thanks to Jackey Cheung, Lance Lim, Lam & Lamb Entertainment and Stars Production House