A watch that has pop art, science and tackles the profundity of passing time
March 23, 2020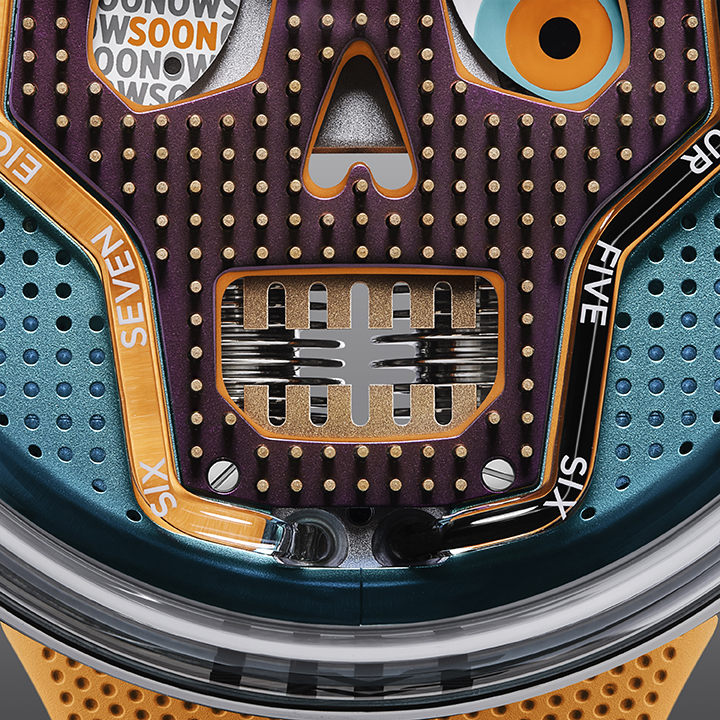 It's been said before – there's nothing much else to be invented and newly discovered in watchmaking. The beautiful and dare I say perfect machinery ticking inside that fine mechanical watch has been pretty much perfected hundreds of years ago.
And of course, there's absolutely nothing wrong with that; why fix something when it ain't broken? These days, we're seeing tweaks, improvements and yes, new concepts of demonstrating time. We've seen brands that have managed to come up with unique ways of presenting minutes and hours. Some ideas have been a tad too gimmicky, while others painfully complicated. And then there are those concepts that fall nicely in between – legitimately novel, and cool, but won't necessarily require a horology lexicon to comprehend. HYT's fluidic module is one of those.
For those unfamiliar with HYT's time-telling concept, hours and minutes are presented through a unique, propriety fluid mechanism co-developed by a company that specialises in medical supplies. The principle behind it is two immiscible liquids flow from bellows, through a capillary, and is controlled by a mechanical movement to indicate the time on the dial. In many of HYT's watches, these capillaries through which the liquid flows are circular, but with this latest piece, the Soonow Drop Three, it's skull-shaped with a bold colour combination of turquoise, burgundy and orange.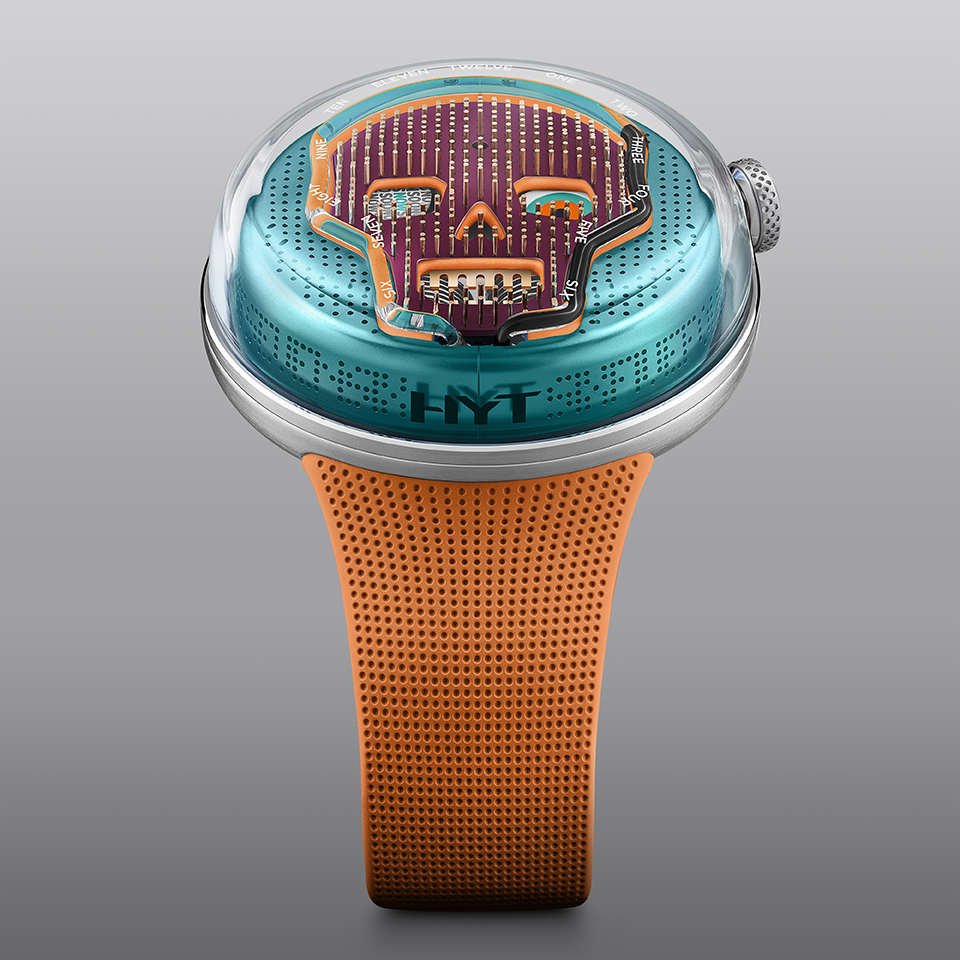 This deliciously prickly design features 313 pins in 18K rose gold, nearly 1,000 perforations and teeth also made with rose gold. One of the skull's eyes serve as a power reserve display, the other the passing of the seconds with the word "soon" turning into "now" as the time passes, thus the name Soonow. It's fitted with an orange rubber strap with a titanium folding buckle.
According to HYT, this watch represents the flow of time, the momentum of which "comes from the power of the past and the promise of the future". The ongoing passage of time is represented in the watch by the fluid module that drives the mechanical movement; recently elapsed time is represented by transparent liquid; while a black liquid takes the role of the imminence of time's passage.
Granted many of you might not want to bother reading too much into the wisdom of its design, at face value, its design and mechanism are still downright badass. And if you have the a wrist and personality to handle this piece – and a cool HK$609,000 to spare – you can try to get 1 of the only 5 pieces available in the world.