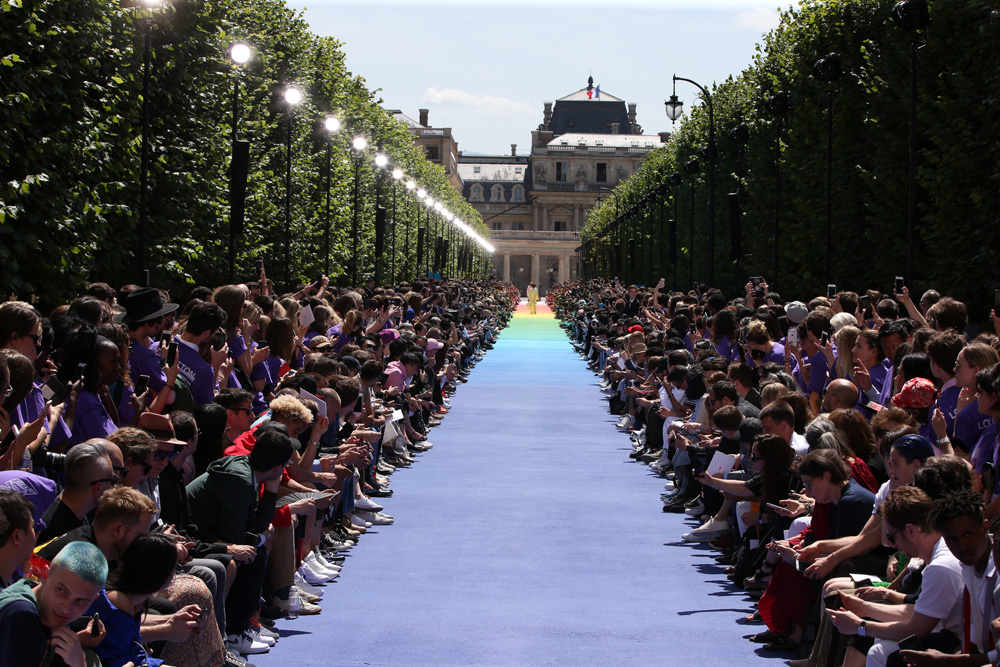 As the sun shone down the 200-meter rainbow gradient runway inside The Gardens of the Palais Royal, Virgil Abloh debuted his first Louis Vuitton Men's Spring/Summer. Many critics and fans have been looking forward to the highly anticipated presentation, and without a doubt, Abloh has created a range filled with street-wear inspired staples. All identities, generations, colours and nationalities were welcomed, and the significance of his central visual metaphor was clear throughout the show.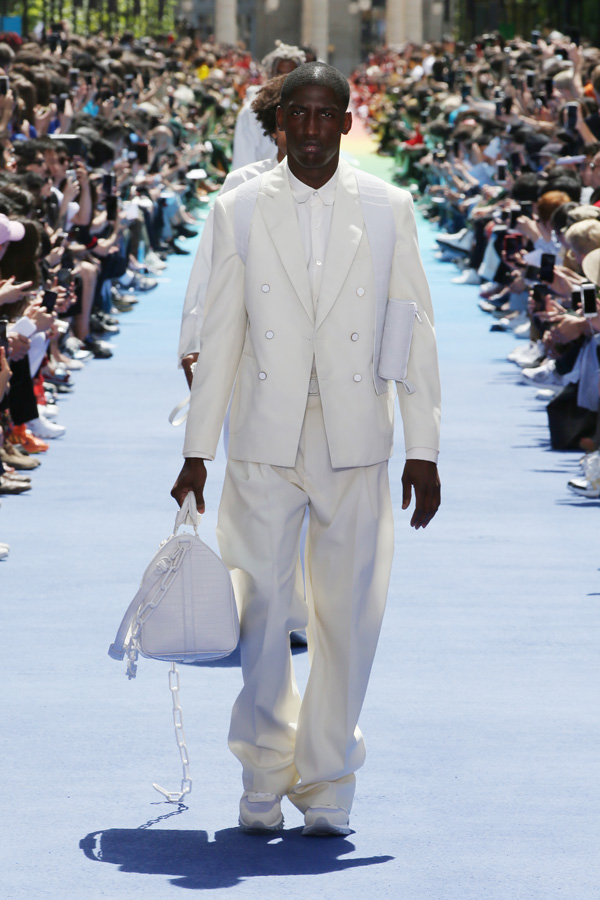 This season's casting included many notable talents, such as ASAP Nast, Kid Cudi and Playboi Carti. Abloh opened the show with a clean cut tailored suit, double-breasted blazer, and balanced it out with loosely fitted two-pleat trousers.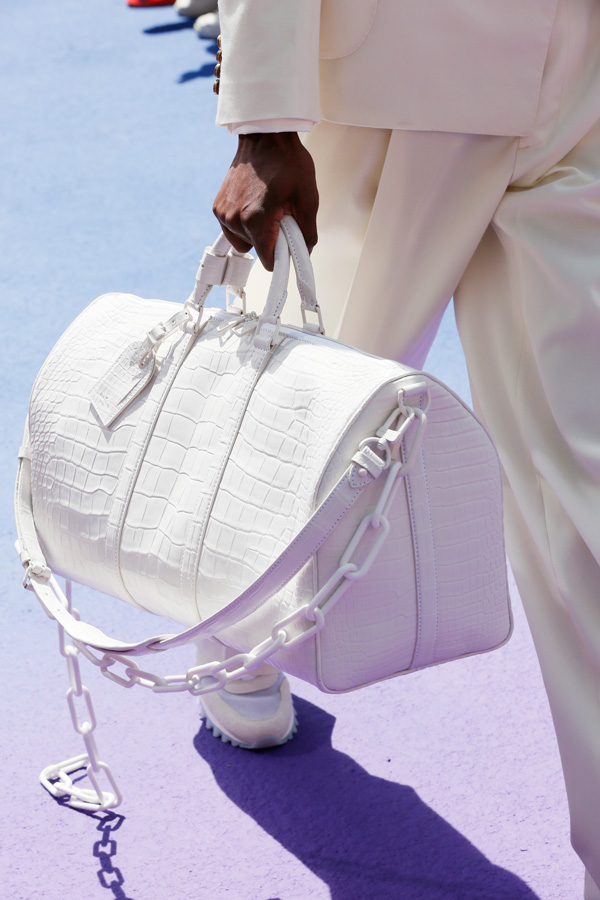 For accessories, all eyes quickly turned to the matte white crocodile tote and matching trainers. Straight away, we can see the obvious blend of street-wear and luxury. The rest of the collection featured many wearable trends, vibrant colours as well as well-cut leather accessories.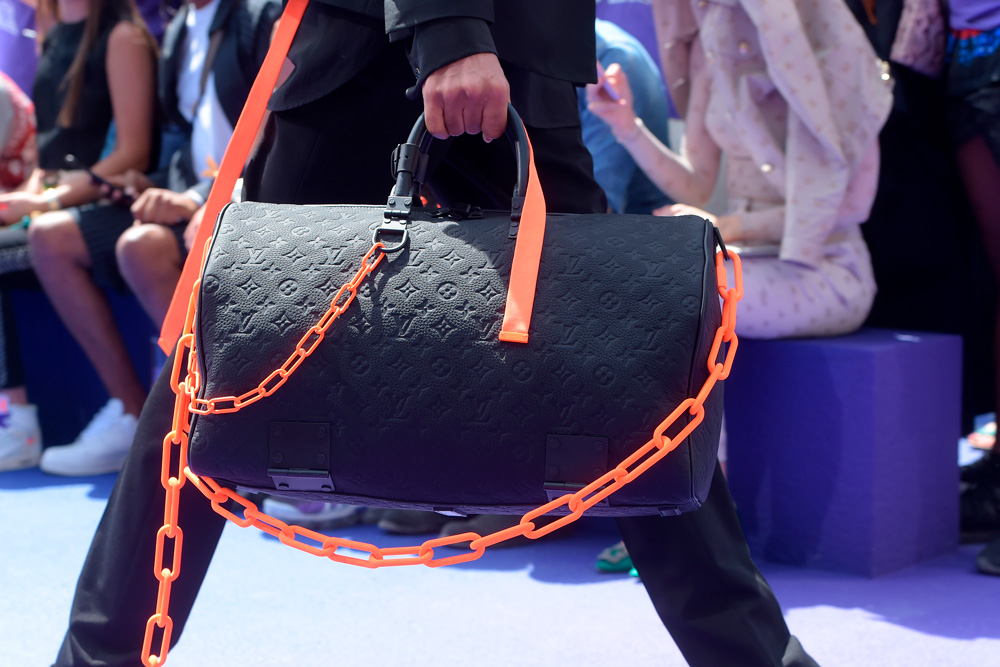 This being an accessory house, Virgil Abloh humbly conquered the challenge of designing accessories. He created what is essentially a hybrid of wallets, bags, harnesses, holsters and protective zippered vests. Louis Vuitton's iconic monogram, not surprisingly, was still prominently featured on accessories and in unusual spots on his garments.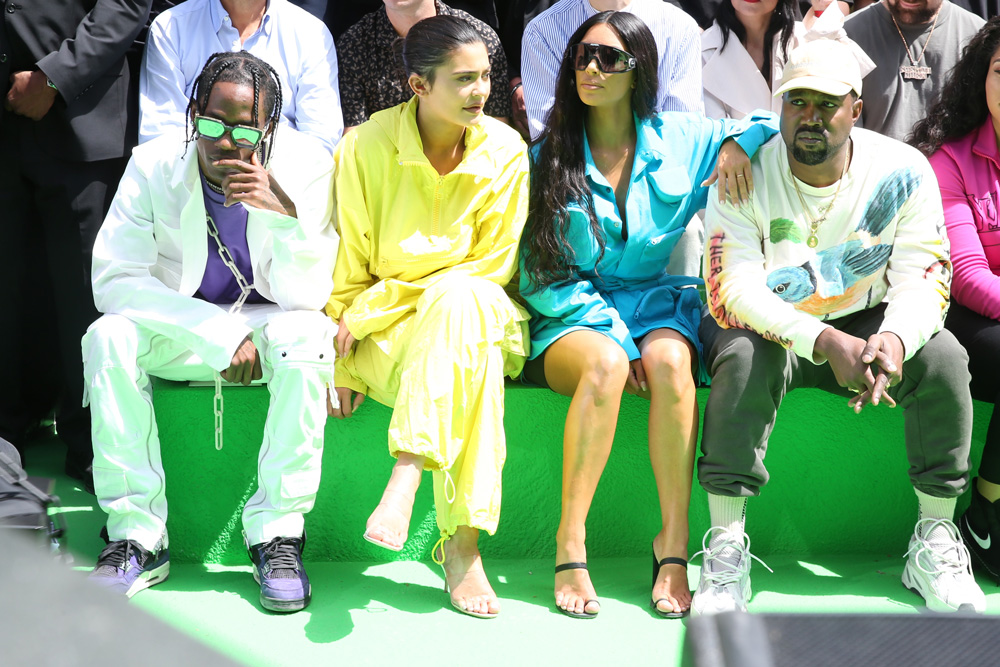 Celebrities and guests in attendance included Kanye West, Kim Kardashian, Alexander Skarsgard, ASAP Rocky, Kylie Jenner, Travis Scott, Takashi Murakami and many more. They enjoyed the show with the company of the live band BADBDANOTGOOD.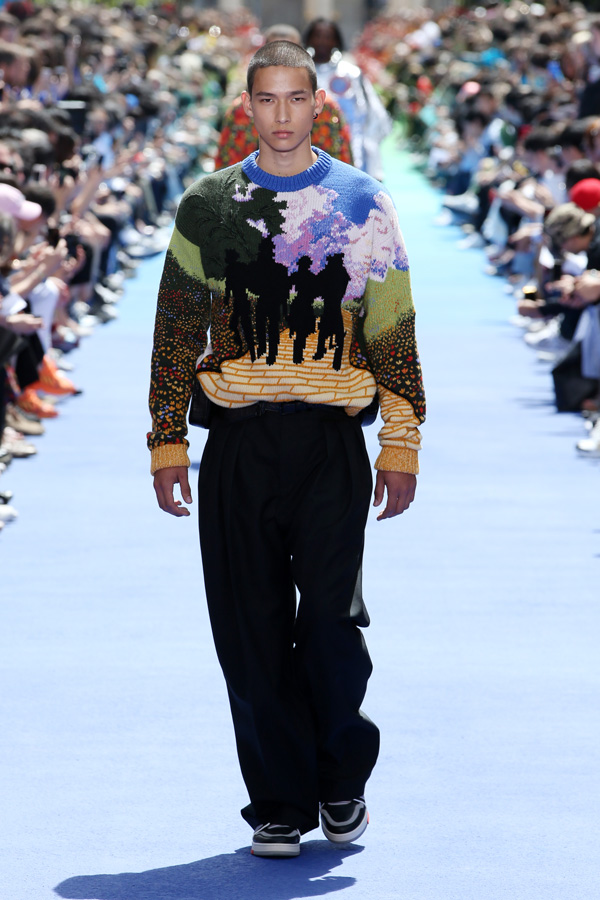 In the show notes under "R" Abloh defined the rainbow as "A kaleidoscopic palette evolving from off-white to polychromatic synchronously forming a holograph archway known to represent dream. A motif in The Wizard of Oz, which provides construct to the Spring-Summer 2019 collection." A print of Dorothy sleeping in a poppy field was printed on a nylon anorak, embroidered on the back of a jacket and on a neoprene hoodie.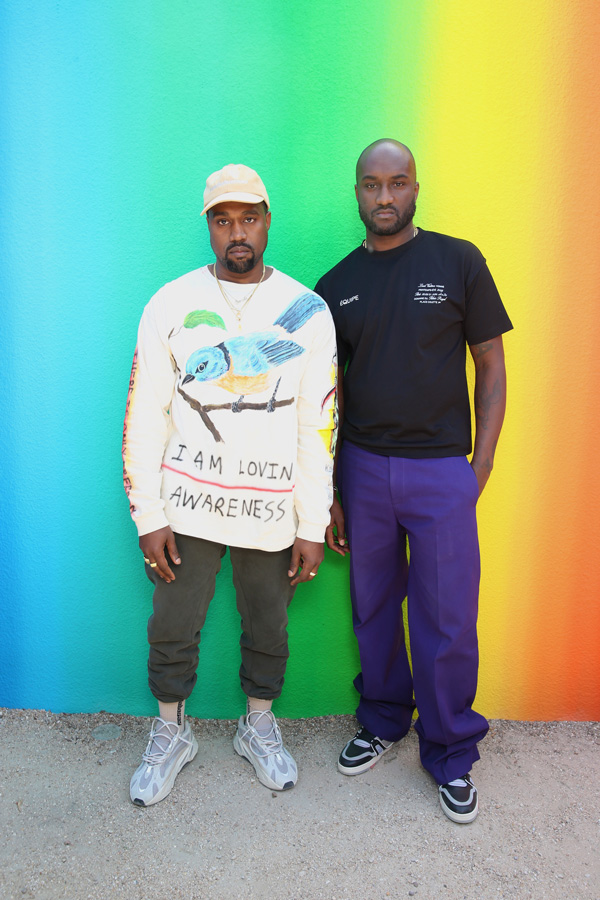 Abloh surely made sure to have his own yellow brick road - in this case a rainbow one. Without compromising his own design aesthetic, Abloh has revealed what seems to only be the beginning of his work at Louis Vuitton. We're looking forward to seeing him continue to express his point of view for the luxury maison.