9 styling tricks to take your look from boring to memorable in seconds
October 15, 2019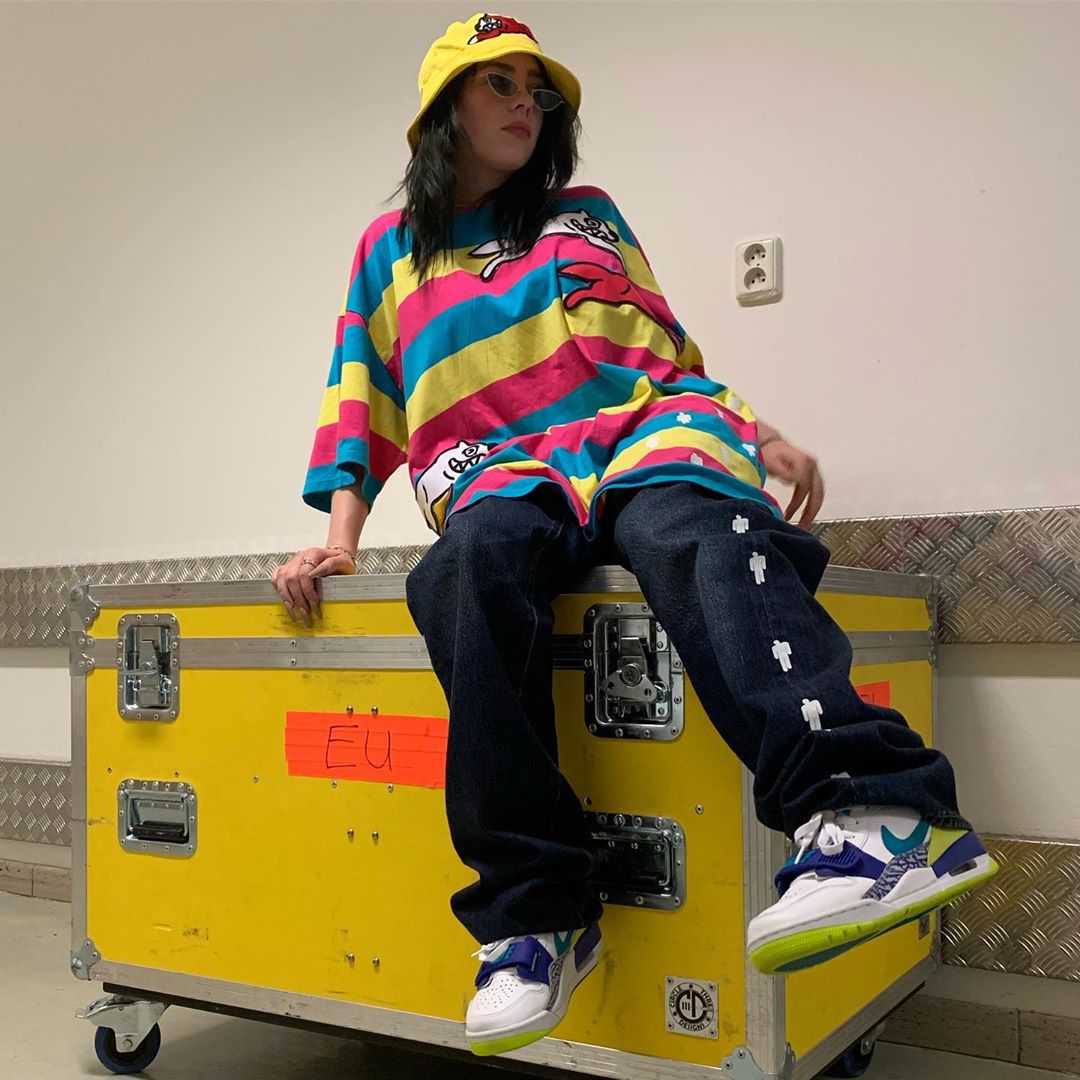 Sometimes you're on your way out the door, but there's something about your look that just isn't quite right. You just wish there was a way to stand out from the crowd. It's like there's a little voice in your head, telling you your look is almost perfect, but it needs just a little something. One small tweak to make your look pop.
But figuring out what that one little tweak could be is often easier said than done. We've all been there… you're just not feeling inspired, you're bored with everything in your wardrobe or you just can't put your finger on what your outfit needs. You see shoes, purses and accessories, but nothing is speaking to you. You've just about had it – and you're one minute away from flopping on the couch in your yoga pants.
Don't worry! We've got some quick tips that will instantly make your look more unique. Use them every day or save them for whenever you're just feeling uninspired. Here are nine styling tricks that will take your look from boring to memorable in no time flat.
Change up your accessories.
Choosing accessories that are a little different than the norm is a great way to make your look more memorable. Instead of your usual cross-body bag, carry a jewel-toned leather backpack instead. If you always wear a baseball cap, switch it up with a cute beanie. Wooden watches by Urban Designer are a beautiful and unique alternative to a gold or silver watch that looks just like what everyone else is wearing. If booties are your thing, try cut-out bootie sandals instead of regular ones. The unexpected is always more memorable.
Incorporate a little texture to make your look seem more interesting.
Do you want your outfit to look more interesting? Incorporating a little texture can totally transform an outfit. Try wearing a suede skirt with your button-down top. Switch out your jeans for some leather shorts. Wear a lace top underneath a pair of overalls to add luxe. Or, wear a beautiful faux fur vest over your flowy maxi dress. Adding texture to your outfit makes it look more interesting and memorable.
A bold lipstick can instantly transform your look.
Neutrals and pinks are comfortable to wear, but sometimes a bold lipstick can be just the thing to transform your look from boring to memorable. If you really want your look to be show-stopping, try a bold red, a vampy purple, a flirty lilac or an electric orange tone. The more daring the shade, the more impact it will have.
Going slightly masculine can change the vibe of any outfit.
We're not saying you should dress like a boy (unless you want to), but adding a touch of masculinity can add a fun contrast to an otherwise run-of-the-mill outfit. Throw on a boxy blazer over fitted jeans, wear combat boots with a short flowy dress, or wear a baseball hat with your flirty summer skirt. It's a great way to instantly take your look to the next level without a lot of effort.
Collect statement belts for instant interest.
Everybody knows about statement jewellery, but you might be surprised at how much interest a trendy belt can add to your look. Instead of pulling out your basic leather belt, pick one that has some fun details. A belt that looks too loud on its own could be that one amazing piece that takes your outfit from boring to show-stopping. For example, try belts with leather tassels, studded belts, or gold- or silver-plated metal belts. In fact, Western-style belts with turquoise accents, leather fringe and big silver buckles are very trendy right now. It might not be something you would typically go for, but pair it with a bohemian dress and the effect is stunning.
Invest in a pair of eccentric sunglasses.
We all love our aviators and wayfarers – those classic shades you can just grab and go. But you should also invest in a pair of sunnies that have some major personality, because they can perk up just about any outfit all on their own. Look for shades with thick, bold frames, or two-toned ones, or a pair with a cat-eye shape, or even some heavily mirrored ones. It might seem like a simple touch, but they'll make a real statement and just might be that one piece that makes an outfit pop.
Skip your basic hat and go for something even more memorable.
There's no doubt that hats can be a great way to jazz up an outfit. But what if you went with something a bit more unexpected? For example, you could wear a beret, a visor or a pompom baseball cap instead of your classic wide-brimmed number. Or, maybe consider a turban or headscarf to change it up altogether. These small changes can make your outfit more novel and memorable.
Choose a patterned clutch for a playful look.
Mixing prints can give your outfit a playful look, but you don't want to overdo it. When you're just looking for that one little touch to add some impact, try a patterned clutch instead of your go-to neutral-toned bag. It's not as loud as mixing prints in your outfit, but it will add just enough contrast to make your outfit more playful and exciting. Contrasts always grab the eye, whether they're styles, prints or colours.
Don't be afraid to break some rules.
You know those proportion rules that tell you to accentuate your waist or choose black to look slimmer? Toss them out once in a while – and you've got the potential to come up with some really memorable outfits. Try pairing a maxi skirt with a long sweater that drags the eye down to your knees, or match high-waisted trousers with a boxy crop top. Or, go a little more subtle with this idea and wear skinny jeans with a long sweater, a mini dress with thigh-high boots, or cigarette trousers and a long duster vest. The point is that stepping out of the box can instantly make your outfit catch the eye because it's unexpected.
It's these little, unexpected things that make an outfit eye-catching. By having a few styling tricks and unique accessories up your sleeve, you can make any outfit memorable in seconds.