Uncategorized
15 unique coffee shops in Hong Kong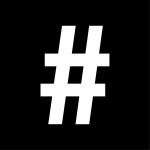 By: Ilana Jacobs
June 28, 2021
When searching for a go-to coffee shop, everyone wants something different – something that fits their vibe. Maybe you want to sit at the window all day, watching busy professionals go by. Or perhaps you're seeking a more personalised experience that makes you feel like family. Or, you might just be looking to grab a cuppa on-the-go. Let us help you find your perfect fit with this list of unique coffee shops in Hong Kong:
Coffee & Laundry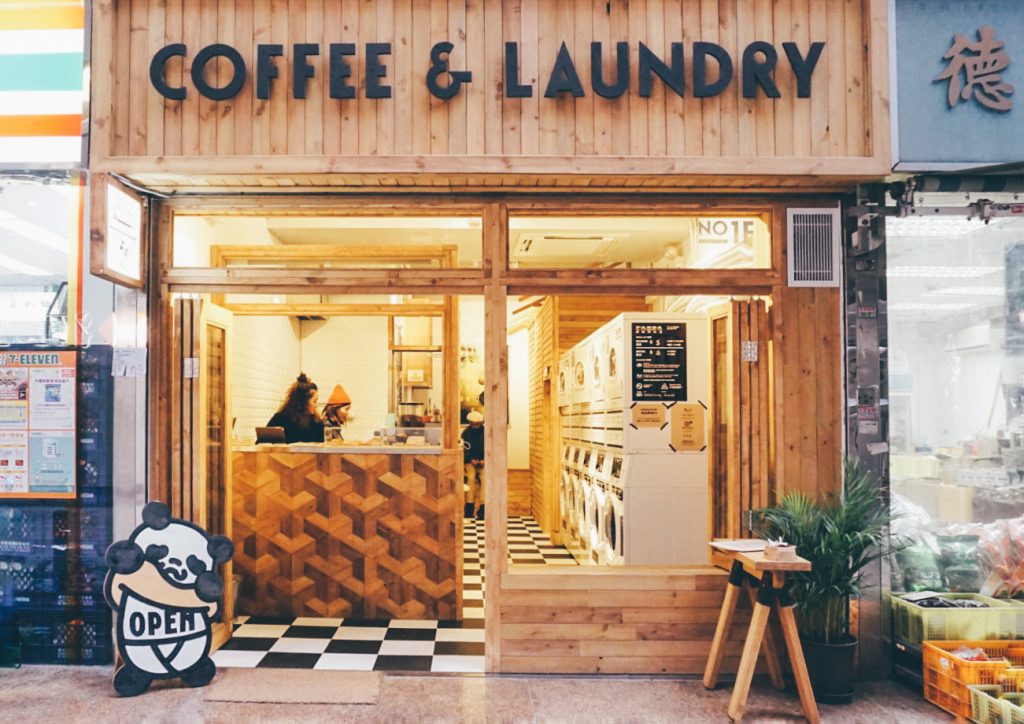 As its name suggests, this unconventional coffee shop also doubles as a 24-hour self-service laundromat. But if you are imagining a syrupy cup of vending machine coffee, you are sorely mistaken. This fresh take on the classic laundry offers a bright al fresco entrance, framed by geometric wood-panelling and adorable panda bear signage welcoming you inside.
Once you walk in, the smell of clean laundry detergent lightly tickles your nose before being exchanged for the heady scent of a fresh roast being prepared. More than just beverages, Coffee & Laundry caters to the local creative scene, with featured artist products, like this year's NINM Lab x Little Thunder disposable camera collaboration.
What to get: Order the white piccolo or black coffee tonic as you wash your clothes. Then try a panda latte while they spin in the dryer.
Coffee & Laundry, 1 Queen St, Sheung Wan, Hong Kong
Halfway Coffee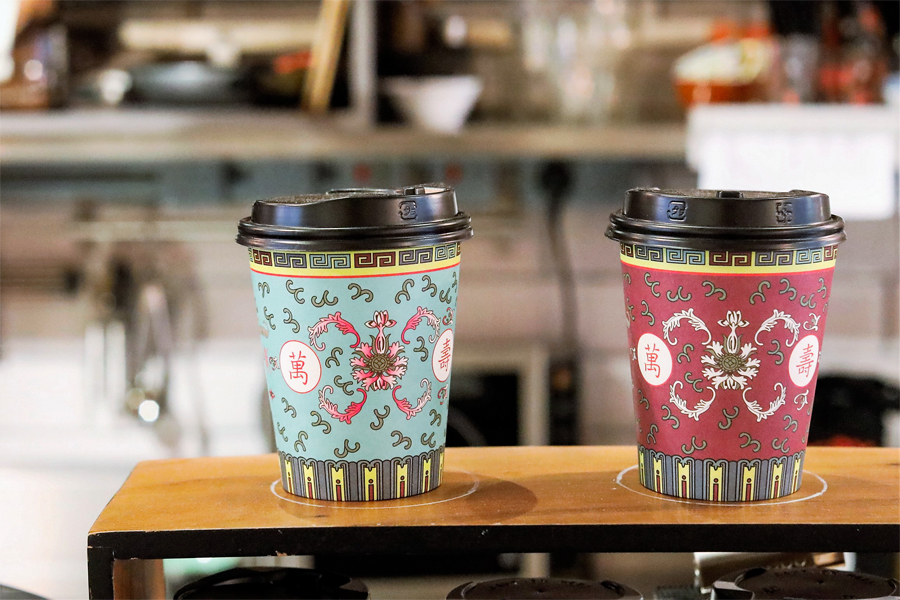 Tucked between antique shops in Cat Street market, this hole-in-the-wall café is sure to charm you. Inside, handwritten letters adorn the walls, planters hang from the ceiling, and warm lighting gives Halfway its cosy, retro feel. The independent shop gives any customer the chance to hide away from the world and find a thriving microcosm of coffee lovers to call their own.
Adding to the personal touch, every cup of coffee is served in antique Hong Kong porcelain. And even if you're on the go, disposable cups printed with the same porcelain designs ensure that the familiar vintage vibe goes right along with you.
What to get: Order a smooth flat white, with just the right amount of foam or the house special black sugar latte. To sweeten the deal, try the lemon tart with homemade dried fruit and ice cream on the side.
Halfway Coffee, 12 Tung St, Sheung Wan, Hong Kong, +852 2606 1160
Hazel & Hershey Coffee Roasters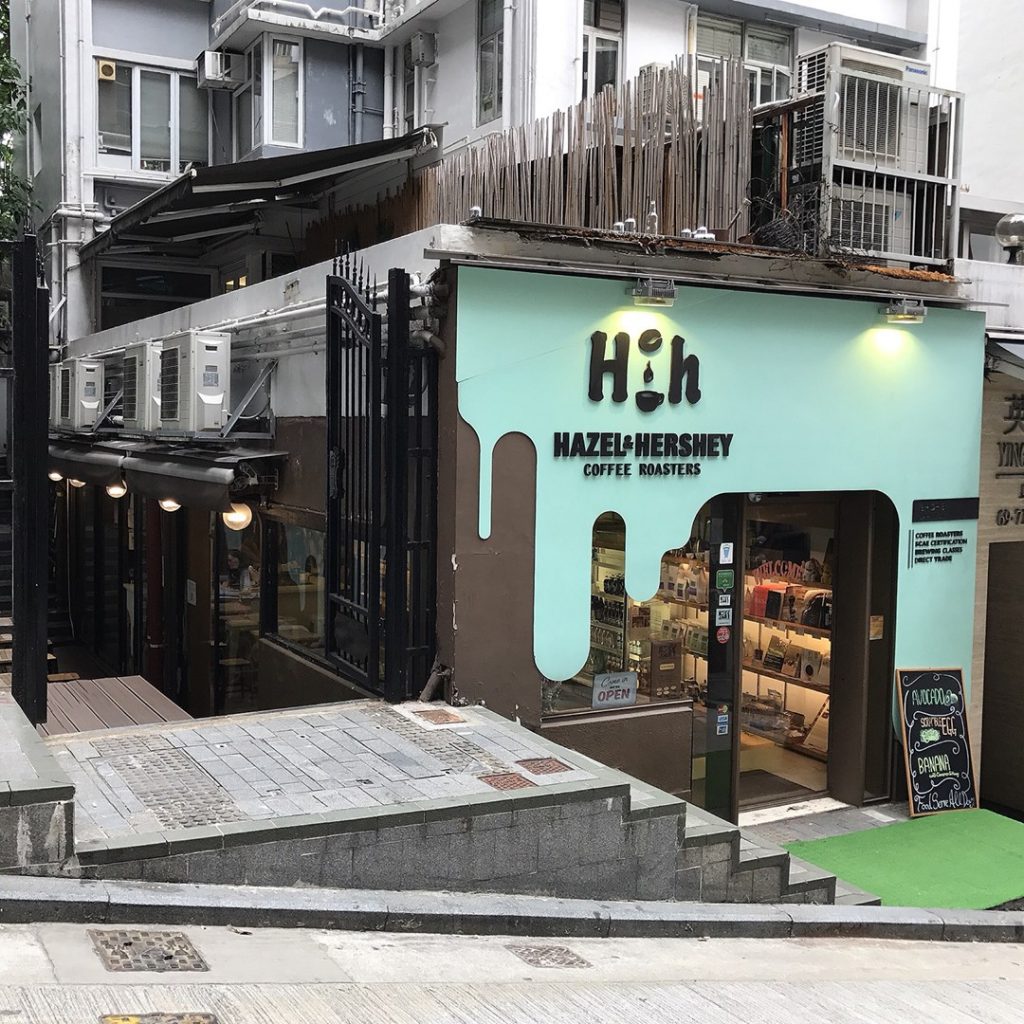 As the green dripping coffee outside their storefront suggests, Hazel & Hershey makes a mean green coffee. But it's not enough for the store to just brew you the perfect cup of roast, it also sells every tool and knick knack you could possibly need to prepare your very own professional coffee from home.
The floor's honey-comb tiles and warm yellow shelves make the cafe an ideal place to spend hours sipping and shopping. Ask the baristas for the coffee of the week, pull up a seat, and start sifting through specialized drips, manual espresso makers, and custom mugs.
What to get: Keep it classic with an expertly-made pour-over black coffee or experiment with the newest beans from a variety of regions changing daily.
Hazel & Hershey, Shop 3, 69 Peel St, Central, Hong Kong, +852 3106 0760
Kubrick Bookshop Cafe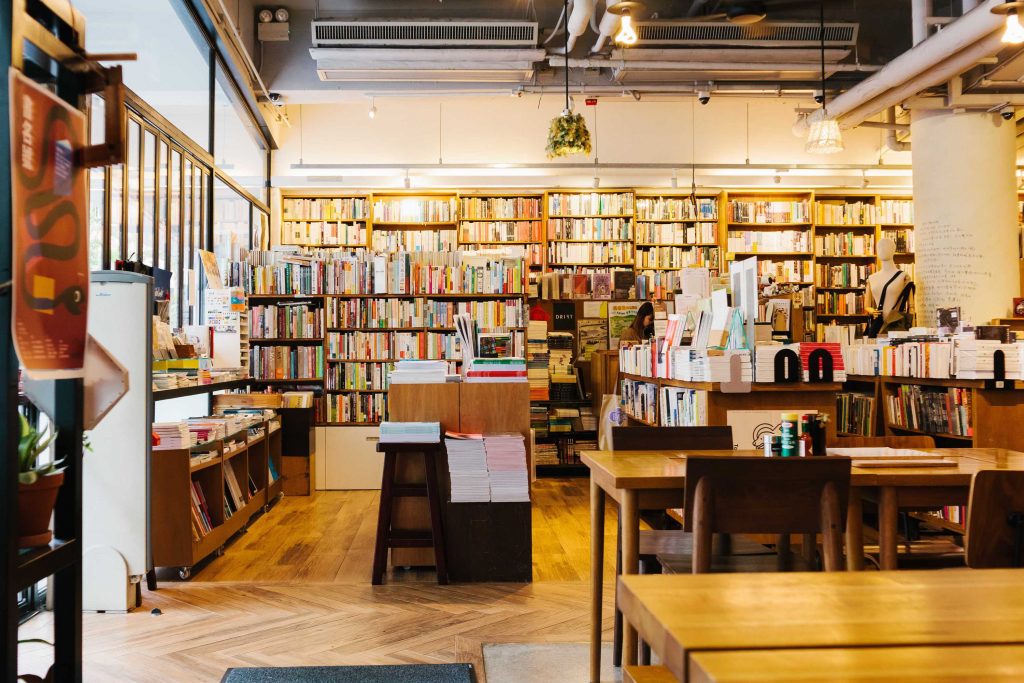 Inspired by Stanley Kubrick, this coffee-shop-book-store combo is ideal for indie artists and cinephiles. Situated right next door to the local arthouse cinema, the shop's clean white and wood-paneled decor leaves you at ease to read Dostoevsky in peace. Russian not your cup of, well, coffee? The bookshop offers a wide selection of multilingual and international books.
Though, with that new hardcover, you will need just the right drink. Luckily, Kubricks serves fresh, single-origin beans paired with organic soymilk for their lactose intolerant customers. Just make sure to stake out a seat before the rush of students and trendy entrepreneurs shuffle in.
What to get: Try their iced coffee or ice café floral for something cool in the summer months. Or, order a bowl of vegan ice cream for something a little more solid, but still dairy-free.
Kubrick Bookshop Cafe, Shop H2, Block 3, Properous Garden, Public Square Street, Yau Ma Tei, +852 2384 8929
Café Bauhinia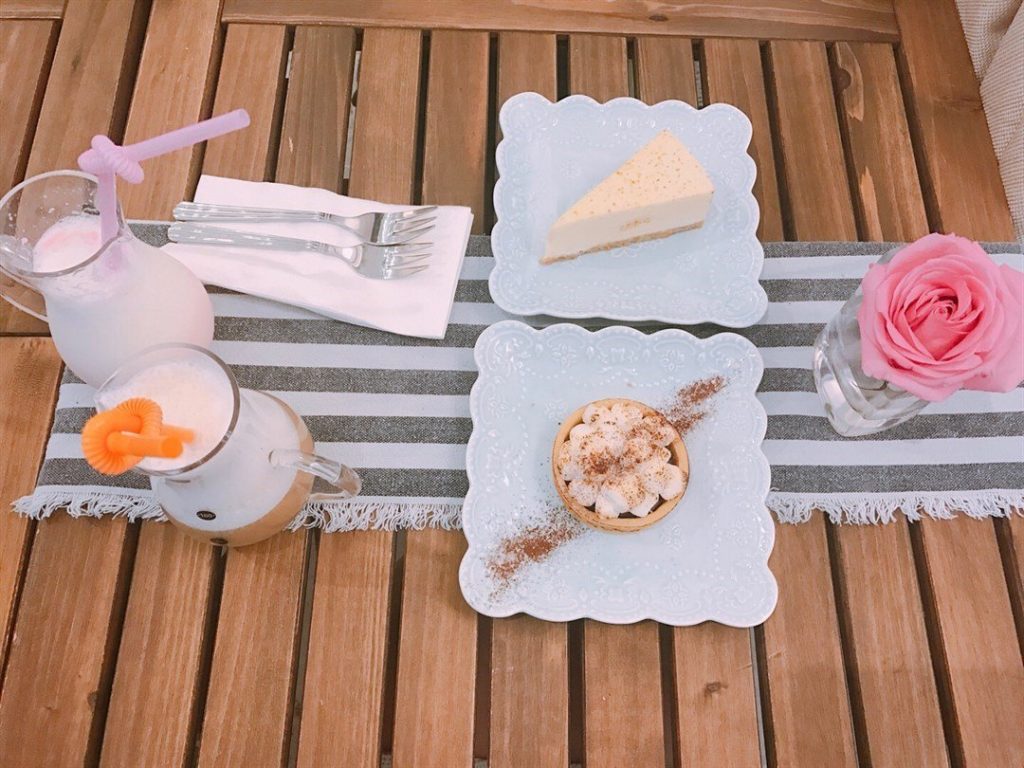 Discover Sheung Wan's garden cafe, filled with the enchanting smell of flowers and freshly roasted beans. Hidden in a flurry of floral arrangements, this quaint flower shop and café effortlessly melds both its purposes to form a magical oasis in the city.
The walls and outdoor terrace are filled to the brim with flowers, while the interior coffee shop is furnished with dark wooden tables and pistachio green chairs. Indulge in a breath of fresh air and a brew of fresh coffee.
What to get: Their all-you-can-eat s'more buffet is a must try, not to mention the first of its kind in Hong Kong Order a mocha for even more chocolatey goodness or try a signature drink like the Butterfly Pea Flower Vanilla Milk.
Cafe Bauhinia, 23 New Market Street, Sheung Wan, Hong Kong, +852 2368 9339
Knockbox Coffee Company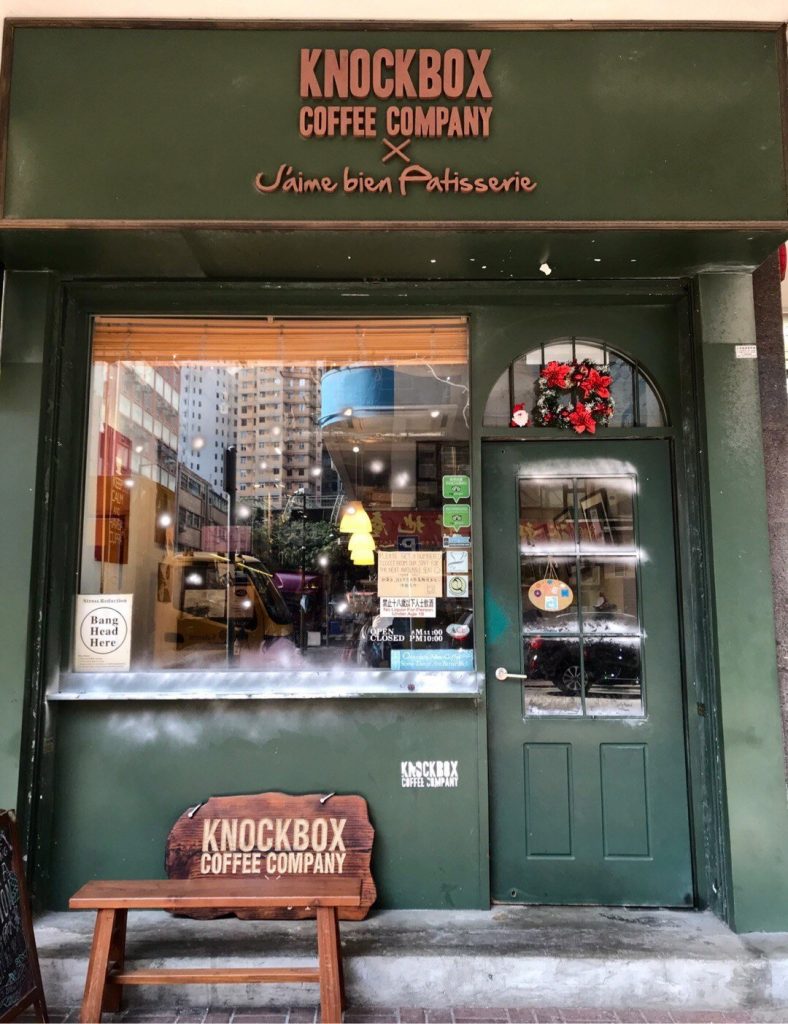 Knockbox takes coffee and communication seriously. At their Mong Kok location, there are no sofas, no plugs, no wifi (their Central location is more work-friendly). The only diversions customers are left with are the roasts and conversation, so be prepared to get to know your companions a lot better.
Beyond their mission to separate patrons from their phones, Knockbox also hopes to elevate the coffee trade as a whole. The shop's founder, Patrick Tam, travels all the way to his supplier's farms to ensure a direct sourcing of superb coffee beans.
What to get: Try the sweet and complex Nicaragua dark espresso for a taste of the shop's attention to detail.
Knockbox Coffee Company, 50B Stanley Street, Central, Hong Kong, +852 27811255; 21 Hak Po Street, Mong Kok, Hong Kong, +852 2781 0363
VALOR Cheung Chau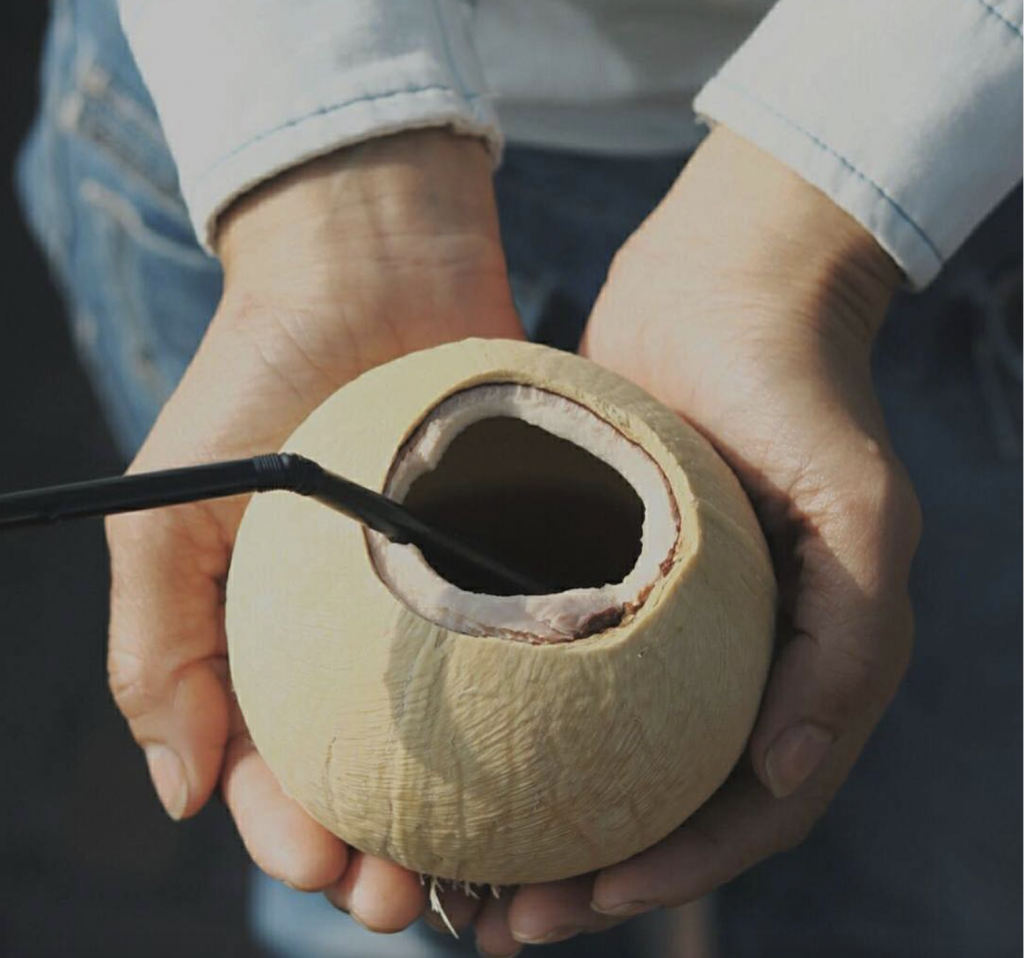 Trade busy streets and concrete buildings for a visit to the beach at VALOR. Founded in 2014, the ocean-themed coffee shop is decked-out in watery wall art, even with wave-art coffee cups. Specialising in iced-dripped coffee, this shop is the perfect place to get away from your daily grind by enjoying the grind of rich, roasted coffee beans. Close your eyes, sip some java, and pretend you're swinging in a beach hammock. But don't forget to appreciate their intricate latte art before settling in.
What to get: First order has to be the Special Coconut Iced Dripped Coffee, after that try out the sweeter Signature Dark Chocolate.
VALOR, G/F, 4 Sun Hing Street, Cheung Chau, Hong Kong, +852 6699 5892
Tai Wo Tang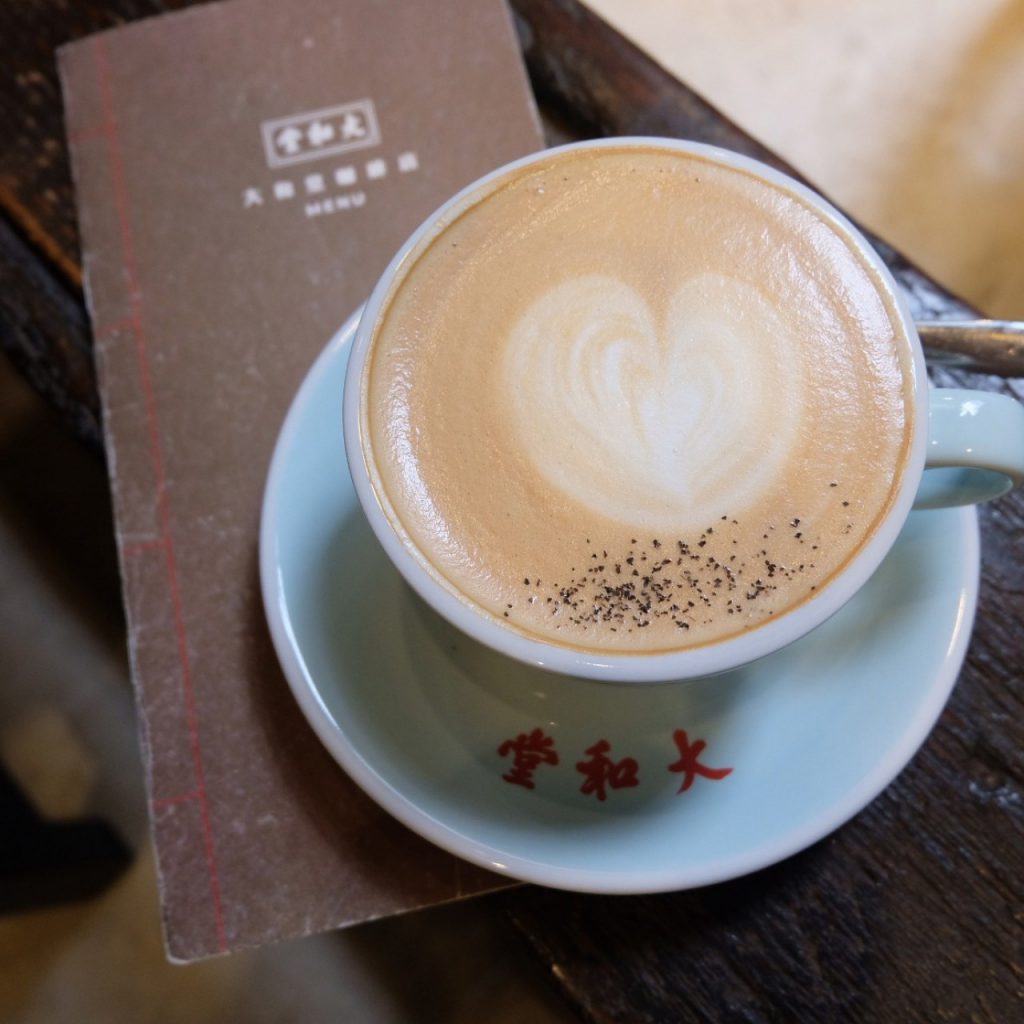 Before being turned into a coffee shop, this Kowloon building had a rich history as the Dahetang Ginseng Medicine Shop for 80 years. Until its closing in 2017, the location provided free medical consultations and quality remedies for a long list of clients.
Now, many of the fixtures and furnishings of the medicine shop have been repurposed to give Tai Wo Tang a timeless, antique feel. The rustic coffee shop honours its former resident with vitality teas and calming lattes, so grab a cup and absorb the old-world energy of this medicine-shop-turned-café.
What to get: The two standouts on the menu are the homemade brown sugar and signature Tai Wo Tang lattes. Grab a sour plum cookie for a bonus tasty treat.
Tai Wo Tang, 24 Nga Tsin Long Rd, Kowloon City, Hong Kong, +852 2623 2006
Heima Heima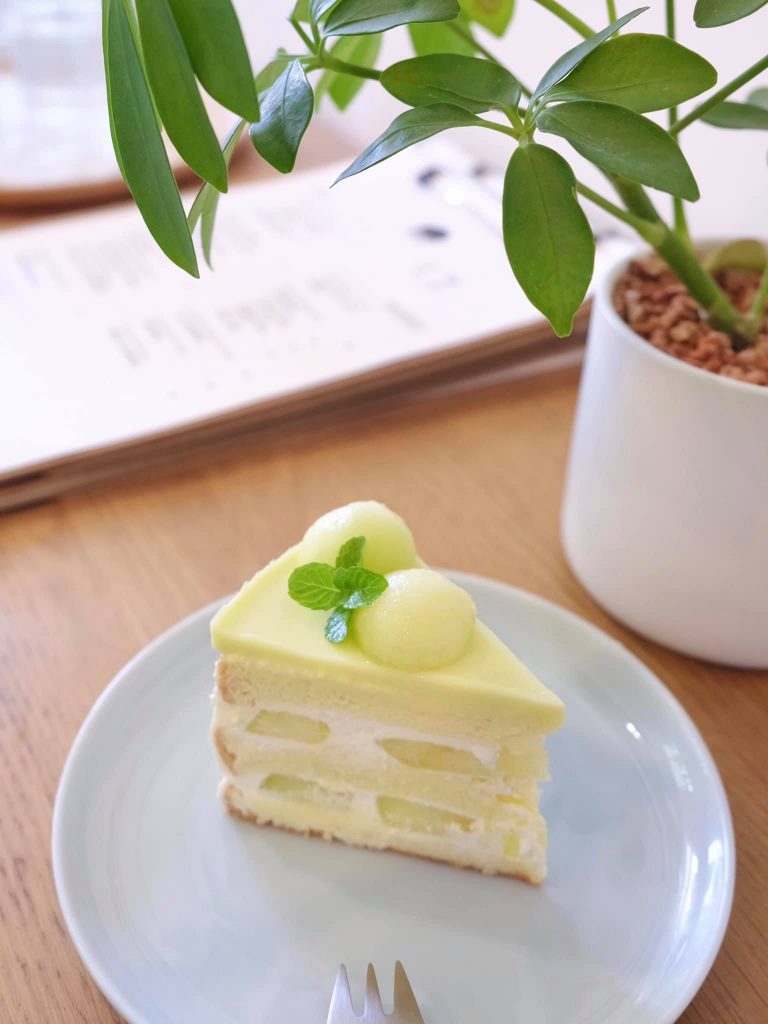 Named after Icelandic word for home, Heima Heima provides a patrons a personal touch. Featuring sleek nordic-style with a twist, the small cafe has a bright white interior, Western and tatami seating, as well as hand-picked vinyl records.
The cafe's light and airy atmosphere simulates visiting an old friend's house. While specialising in Instagram-ready cakes and Japanese teas, the shop also offers terrific espresso and cold brew options.
What to get: The hand drip is a great choice for coffee lovers and when it comes to teas, you can't go wrong with the lemon matcha. But, the only completely necessary thing to order is the dessert of the day.
Heima Heima, 25 Tsan Tuen Road, Cheung Chau, Hong Kong, +852 6078 3417
Omotesando Koffee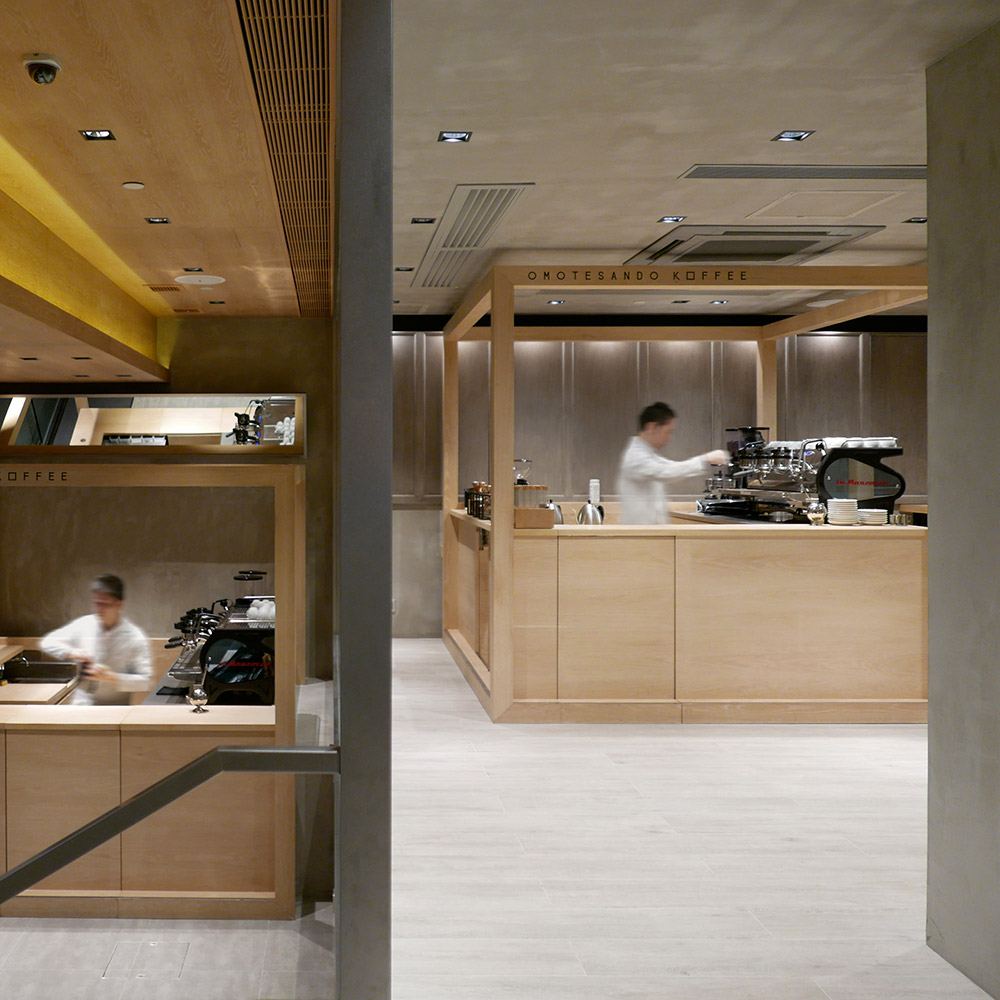 Originally a hidden gem based in Toyko, the cafe has since moved to Hong Kong to share its unique Japanese style. Decorated with minimalist furniture, wood panelling, and a wall of mirrors, Omotesando creates its own, very recognisable, universe.
Individual barista stations function like planets, built as miniature outposts inside the larger space, where customers can watch expert staff distill roasts right before their eyes. The once-secret shop has now become a hot-spot for coffee connoisseurs and casual fans alike.
What to get: The basic espresso shines, made with high-grade beans and expert care. Also make sure to get the shop's famous 'kashi,' a cube-shaped baked custard that will melt in your mouth.
Omotesando Koffee, Shop 24-25, 200 Queen's Rd E, Wan Chai, Hong Kong, +852 2601 3323
Openground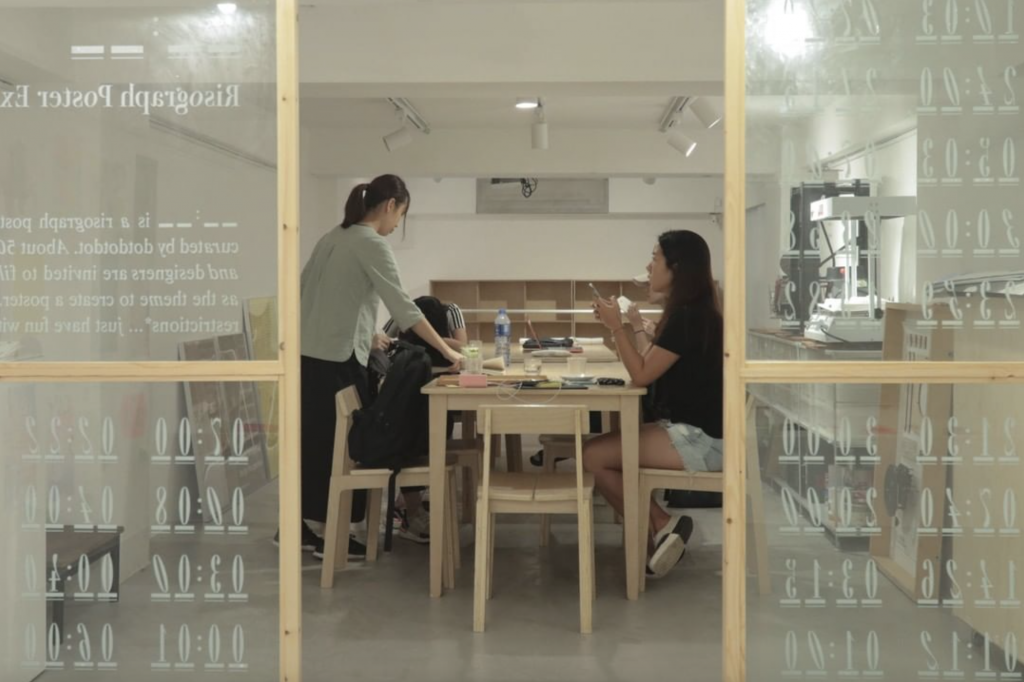 Meet up with resident artists from Sham Shui Po or get started designing your own artistic creations in this cafe-bookstore-atelier. Designed to bridge design and culture, the space provides delicious java and an open-plan workspace for coffee and creation to intermingle.
Along with the throngs of upcoming artists that frequent the shop during the day, Openground also hosts private talks and workshops with masters that you can sign up for. Among the long list of renowned guests are big names like Little Thunder and Kong Kee.
What to get: Pick up their seasonal special, the cascara oolong; it's colorful and delicious. And get of side of the cake of the day for some great foodie inspo.
Openground, 198 Tai Nan St, Sham Shui Po, Hong Kong, +852 3974 5098
Colour Brown x PHVLO HATCH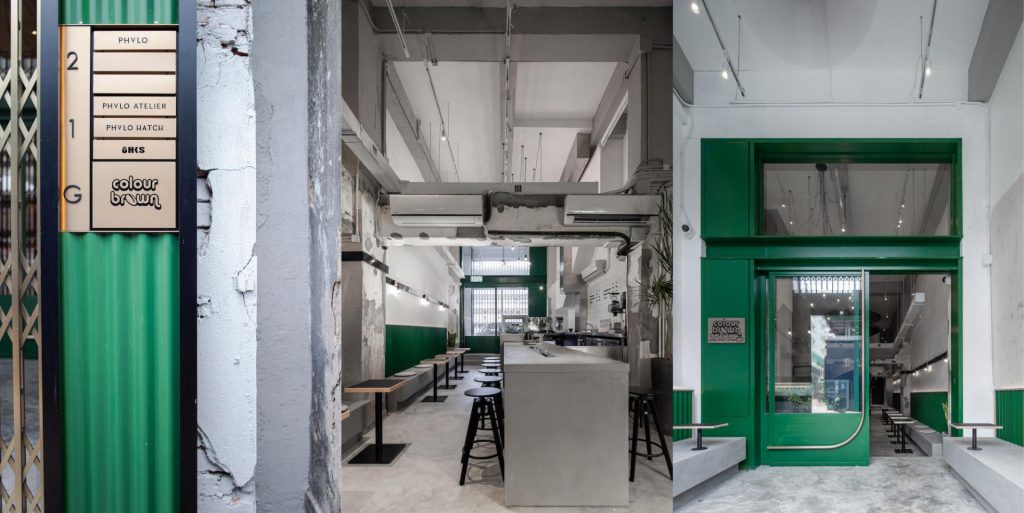 The first floor of this old textile shop houses a classic coffee shop, while the top two floors are occupied by fashion design platform PHVLO's workspace and gallery. First founded in 2017 by British-Chinese fashion designer Joanna Ho, the building provides educational youth programming on fashion, film, music, and more.
Teaming up with Colour Brown Coffee, PHVLO has built a sustainable coffee shop that helps fulfill their mission to give back to the community. And Colour Brown knows what their doing, not just as an ethical brand, but as a high-class coffee maker.
What to get: All of the shop's coffee is single origin, so try out their seasonal beans for an uncommon experience, or stick with their Jamaica Blue Mountain for something balanced and smooth.
PHVLO HATCH, G/F, 13 Wong Chuk St, Sham Shui Po, Hong Kong, +852 2754 8081
Winstons Coffee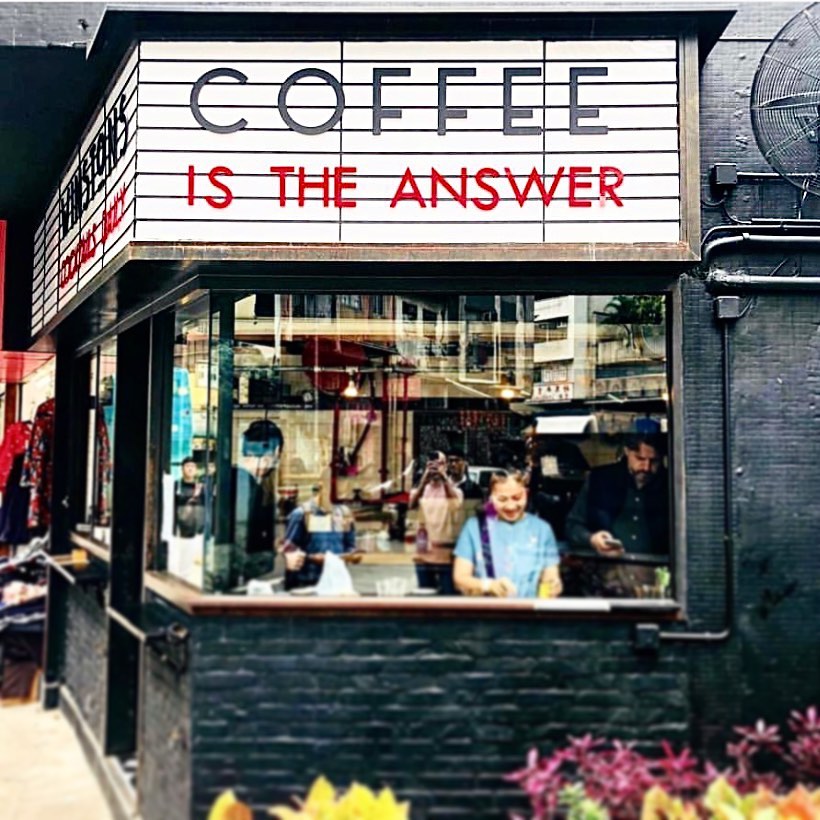 Winstons has become an iconic destination on the streets of SYP for its retro cinema signage, but the real draw is inside. The Western-style shop offers great roasts made by warm, friendly baristas that will make you feel right at home.
And with cocktails served as early as 11am, the cafe-bar blend certainly promises to always be a lively place to get a drink. Even the staff seem to be having fun, changing up the outdoor displays to say funny, tongue-in-cheek phrases.
What to get: More like when to go, depending on the night's specials, we recommend Thursday's Toss the Boss night, where any patron can flip a coin with a 50/50 chance of getting their drink on the house.
Winstons Coffee, Shop 4, G/F Rich Court, 213 Queen's Rd W, Sai Ying Pun, Hong Kong, +852 2559 5078
UNAR Coffee Company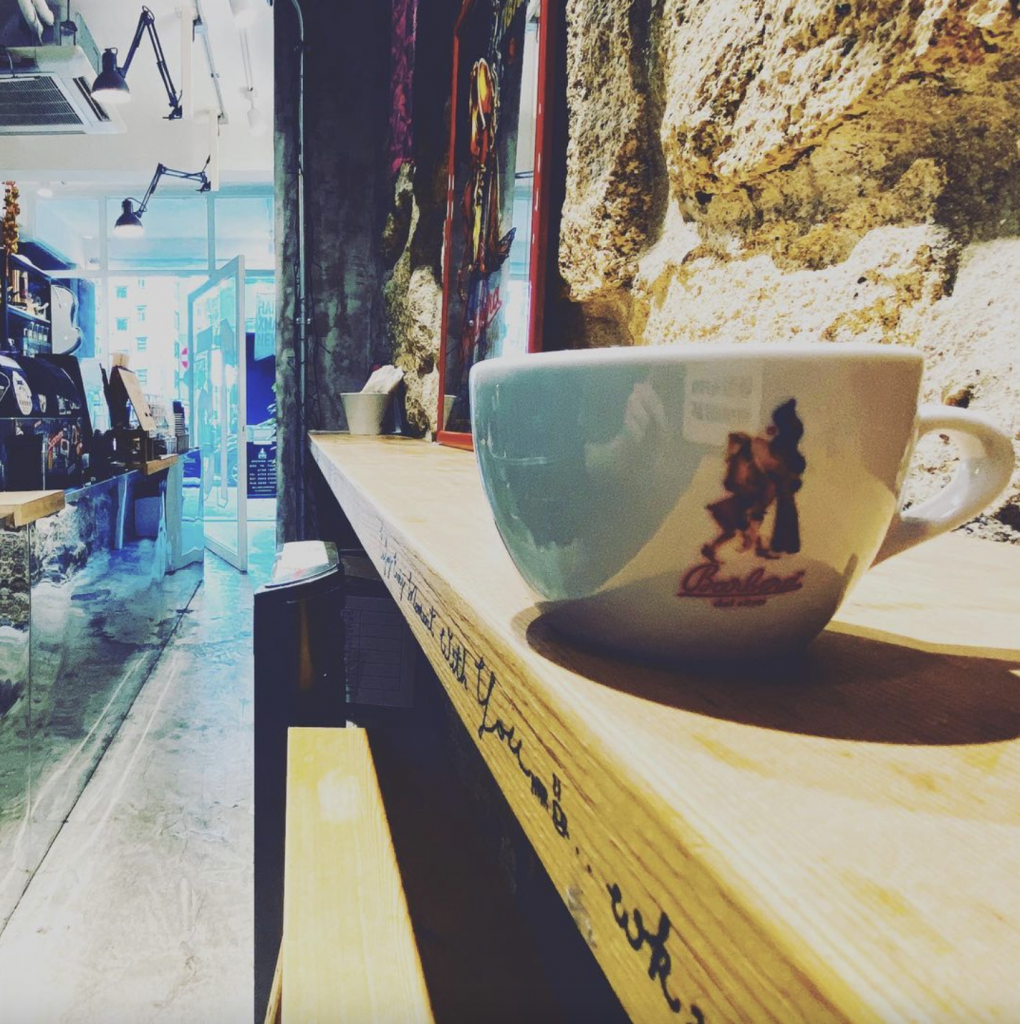 Fitted into a stone enclave, this Italian coffee shop is a little slice of intimate paradise. With limited seating, enjoy a personalised and private experience, with quick attention from the baristas and cosy conversations with neighbours.
The shop is known for a wide selection of flavoured coffees, from banana and orange to chocolate macadamia nut. So, take the chance to experiment without the comfort that any drink you get will taste great.
What to get: Creme Brulee coffee or 'undrinkable chocolate', take your pick and find your new favourite flavour.
UNAR Coffee Company, 15 Sun Chun St, Tai Hang, Hong Kong, +852 2838 5231
Between Tai Kwun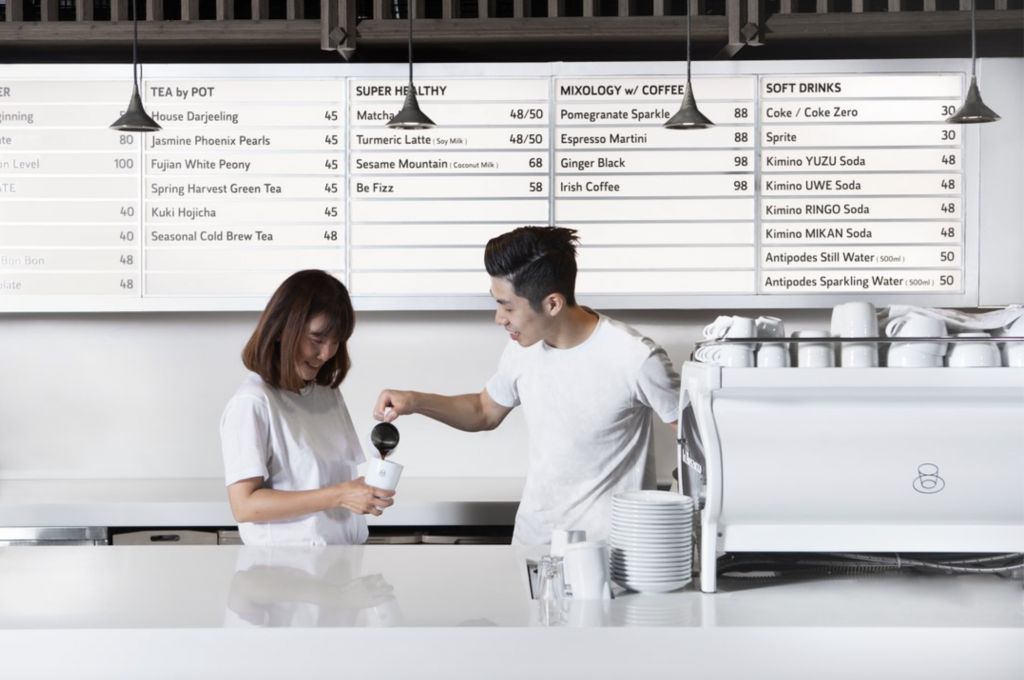 Opened in 2020, Between came out of the gate with impressive coffee cocktails and hand-brewed blends in a dynamic location. The coffee bar prides itself on being a communal space to untangle the knots of stress in your life.
To encourage uncomplicated community spaces, Between hosts events for artists and poets to perform, bringing patrons together through entertainment. Adding on to the coffee and speakers, the shop also offers a menu filled with delicious Japanese-style dishes and desserts.
What to get: As an international coffee shop, expect your tastebuds to travel with an Ethiopian pour-over with hints of jasmine and honey or a Colombian roast infused with lychee.
Between, 2/F, JC Contemporary, Tai Kwun, 10 Hollywood Rd, Central, Hong Kong, +852 2877 8711
See also: 10 Hong Kong barber shops to get your fades and shaves
In this Story: Uncategorized