14 Valentine's Day-inspired wardrobe collections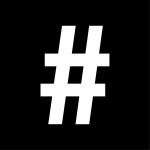 By: Natasha Fernandes
February 10, 2022
All things red and covered with hearts, yes, it's almost that time of the year when you're either shopping for your loved one or yourself (self-love is key)
With Valentine's Day around the corner, we've rounded up 14 wardrobe collections that can be gifted, worn on the day, or honestly any other day when you're feeling that extra love.
Armani Exchange
Our picks from Armani Exchange's range include its hobo bag with a scarf-wrapped chain and matching high-waisted striped trousers. The Poplin mini dress is also a cute one to wear on the occasion, but also for a splash of colour for the summery days. For a snug feel, the fleece sweatshirt is ideal and can even be styled with the trousers.
Balenciaga's Valentine 22 series
Want to keep your cool, but still show some love? Balenciaga's Valentine 22 includes a series of ready-to-wear, bags, accessories, and jewellery for women, men and kids. Featuring a range of its classic styles in pink, red and white hues, the collection shouts everything love.
Claudie Pierlot
We've got more in pink. Versatile and stylish, Claudie Pierlot's picks for this Valentine's Day "presents two different sides of love to convey French romance with a twist of a flirty, mysterious style". And who does it better than the French when it comes to romance? After all, their capital city of Paris is known by most as the "City of Love".
Dior – The Cupidon Capsule collection
Dreamin' of Dior? Well, here we've got a few picks from the luxury Maison's Cupidon capsule collection for Valentine's Day. Featuring the exclusive Cupidon print, representing Eros, the Greek god of love, we've chosen the square scarf, slides, notebook and sneakers.
Giuseppe Zanotti
Giuseppe Zanotti has released a collection of four collectable items this V-Day: slides, sandals, pumps and a matching clutch with a silver chain. Ideal for your dates in the season of love, the items have an all-over crystal heart-shaped piece, which is perfect for anyone looking to make a statement.
Hogan
If you're looking for "For her and him" presents, Hogan's got your back. The brand's Rebel sneaker features small hearts sketched on the side making it a subtle hint of love.
MCM
Okay, for those who are looking for something less traditional, MCM's edit includes a range of playful and unique items that can easily be used as accessories and give your look that pop of colour. From key pouches and charms to wallets and scented candles, you will definitely find something that makes a good gift for a loved one or yourself.
Also see: 9 jewellery picks for the month of love
Moynat
If understated is your style and want to keep things mellow, Moynat's edits of gifts could be just what you are looking for. Their range includes new colour editions of the Envelope cardholder and new editions of its soft-structured city bags – the Yoyo bag and Camera bag.
Roger Vivier
Roger Vivier's signature items have been "V-Day'd up". From its cute love strass earring to the brand's love strass micro bag, hearts are placed in all pieces from the collection.
Saint Laurent
Celebrate love with Saint Laurent's picks. From the '80s-inspired vanity bag to outfits for both men and women, you will be sure to find a piece to make that statement.
Sandro

French luxury brand Sandro has curated sweet wardrobe picks for the special occasion. Arriving in soft, pastel colour tones, you'll be able to effortlessly mix and match the pieces for the day.
Tod's
For Valentine's Day, Tod's presents a special edition of their iconic Tod's Tabs Sneaker. Looking a) ultra-comfortable and b) stylish, the shoes are easy to pair for your date night (or afternoon) outfit and even makes for a good matching look with your significant other.
Tommy Hilfiger
Hint a sign of love with Tommy Hilfiger's ready-to-wear looks. From the Valentine's Day hoodie to the brand's long sleeves t-shirt, you'll be sure to find something cosy to wear from their V-Day collection.
ZEGNA
Subtle enough to qualify for both the special day, as well as everyday wear, Zegna's picks for Valentine's Day sport warmer hues.