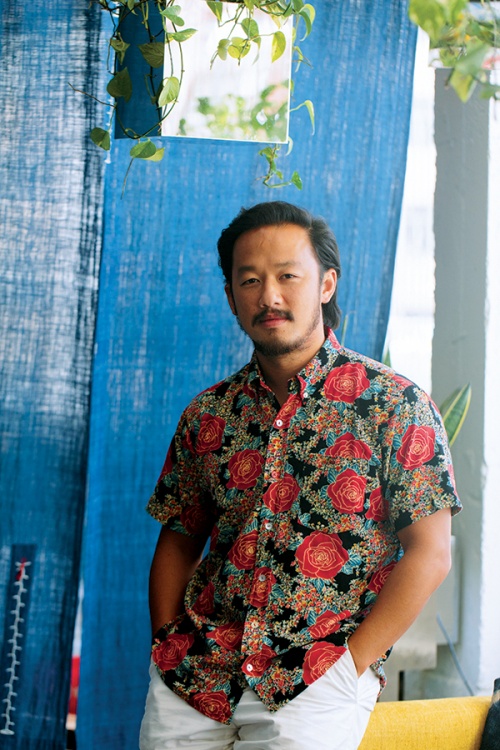 A serial entrepreneur, Ronald Akili has never been one to do the obvious – even if avoiding doing the obvious means tracking down 15,000 vintage Indonesian wooden shutters to build the Potato Head Beach Club in Bali, or commissioning a village to produce 1.5 million bricks for his new Katamama hotel on the island.

"He thinks out of the box," says Andra Matin, Akili's friend for years and the architect of both projects. "He works with no limit, and he won't stop after he's decided what he wants."
The 35-year-old Akili is the chief executive of the Indonesian company PTT Family but is perhaps best known as the man behind Bali's most popular beach club. Recently he's been making a name for himself in food and design circles in Asia. Two years ago he opened the Potato Head Folk restaurant in Singapore. In May, the doors of Potato Head Hong Kong swung open in Sai Ying Pun to reveal an Indonesian restaurant called Kaum, which quickly became a favourite. In April, the design-savvy Katamama hotel put up its first guests. Other establishments around the world are in the pipeline.
His father was an art collector and the founder of a travel company, and Akili grew up with a fascination for art and hospitality. He is a collector himself. He and friend Jason Gunawan had opened an art gallery in Jakarta, Ark Galerie, before he began his career as a property developer. Shortly after he opened the gallery, Akili met his wife-to-be, Sandra Budiman, a Cordon Bleu-trained chef. Budiman was eager to open her first restaurant, and Akili was eager to help. 
After a couple of false starts, Akili found space with a sprawling terrace in Jakarta's Pacific Place mall, where he and Gunawan opened the first Potato Head restaurant and bar. Akili was surprised how quickly the business took off. "We were quite overwhelmed. It was very successful," he says. "We thought Bali would be a perfect stepping stone, so we decided to open it as a larger-scale beach club. That's how the company started. We were just having fun, but I fell in love with the industry."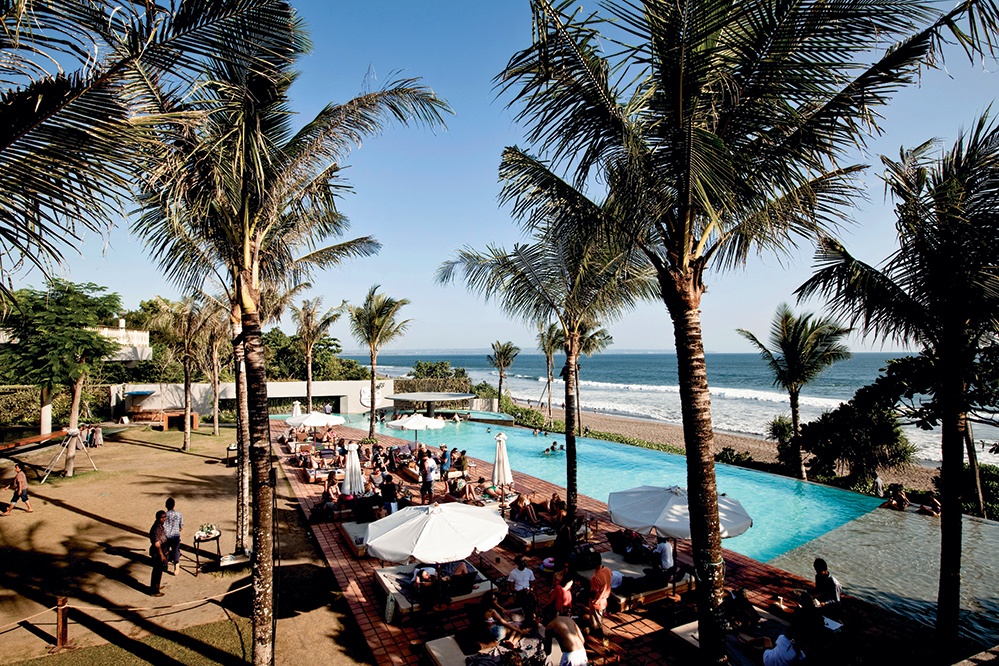 Akili and Gunawan found the perfect spot for the Bali club in Seminyak, beside the sea. "At the time, Ronald had just come back from his honeymoon, where he saw the Colosseum in Rome," says Matin. "He asked, 'Would you like to make a colosseum Andra-style?'." The architect designed a horseshoe-plan colosseum with a large lawn in the middle and built a dramatic exterior composed of thousands of colonial-era wooden window shutters. Since the Potato Head Beach Club opened in 2010, it has become something of a cult among holidaymaking families, and also on the party circuit, having landed big international acts including Snoop Dogg and John Legend.​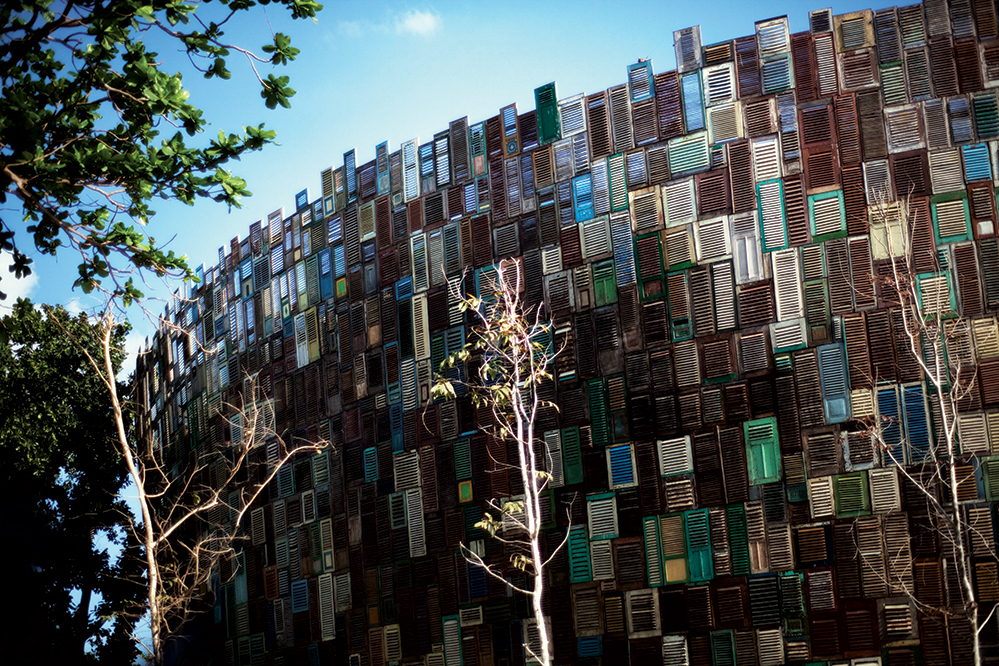 Potato Head Hong Kong has already carved a foothold for itself in the city's competitive culinary landscape. Akili set his sights on Hong Kong long ago, but held fire until he met restaurateur Yenn Wong and they formed a partnership. Wong proposed premises in Sai Ying Pun, and Akili was instantly charmed by the character of the area. "In Sai Ying Pun, I could see primary school children with their parents every morning," Akili says. "I don't think it will ever be converted into another area like Central. It will always have that charm."
Akili says PTT Family asks itself one question about all its projects. "We always think, if we were living here, what would we miss – not, what is the market missing?" In Hong Kong, the company saw a need for a sort of living room open to the public, with its own bar. It added a cafe, and shop selling Indonesian crafts and the work of Hong Kong artists. And it set out to bring Hong Kong its first good Indonesian restaurant, Kaum.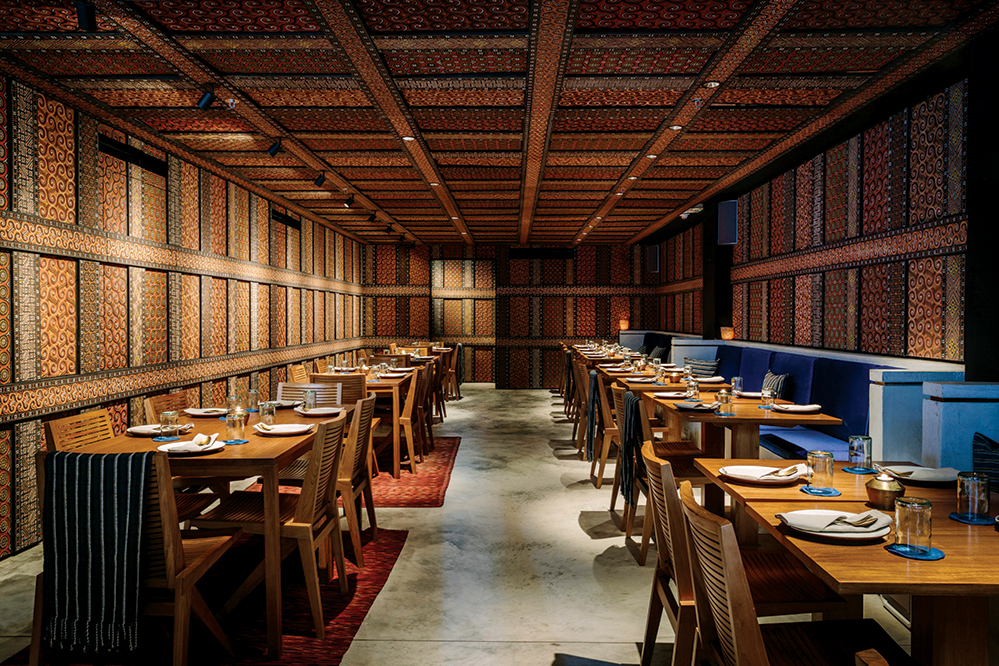 Akili brought together gastronomy activist Lisa Virgiano and Chef Antoine Audran to breathe life into the restaurant concept. For two years they travelled around Indonesia, documenting the food they ate and how to prepare it. Akili says it's a very personal project. "We don't want to just showcase day-to-day food," he says. "The menu is based on cooking techniques that have been used for centuries by tribes from Sumatra all the way to Java." The restaurant's name is the word for tribe in Bahasa Indonesia.​
Potato Head Hong Kong has 8,000 square feet of floor space. Inside, the design is profoundly Indonesian. Panels hand-painted by the Toraja people of South Sulawesi and the interiors of yellow-pigmented wood contrast with Japanese architect Sou Fujimoto's sleek glass facade and its geometric patterns.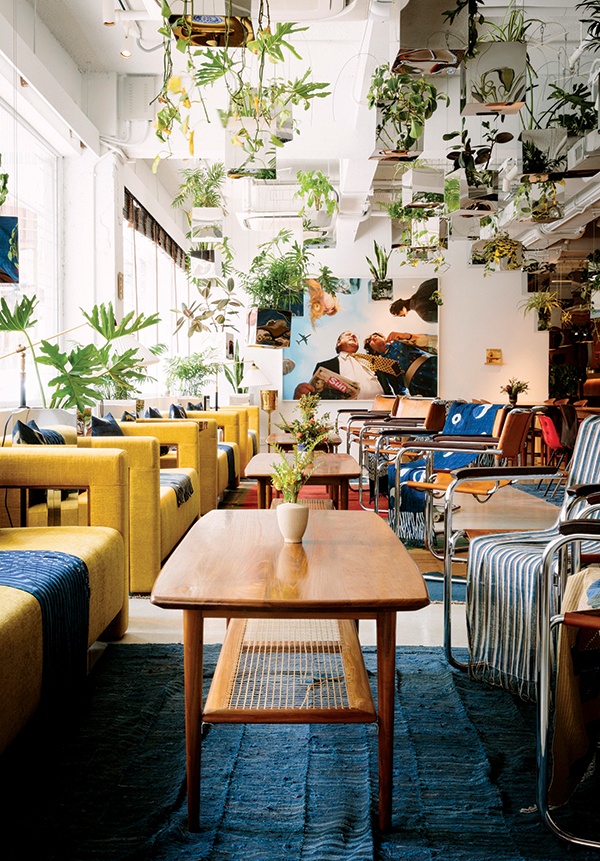 Tension between tradition and modernity is a feature of all Akili's projects. The Katamama hotel, for instance, is built with bricks hand-made in a village in Bali, but the style of the structure stands in contrast to the rusticity of the building materials. Many artisans, including wood carvers and indigo dyers, had a hand in building the hotel. "It's about sharing how the people in my generation live," Akili says. "We don't still live, for example, by eating from an old clay pot of Indonesian food cooked from morning to night. We are globally exposed, but also proud of our heritage. Katamama is a product of that."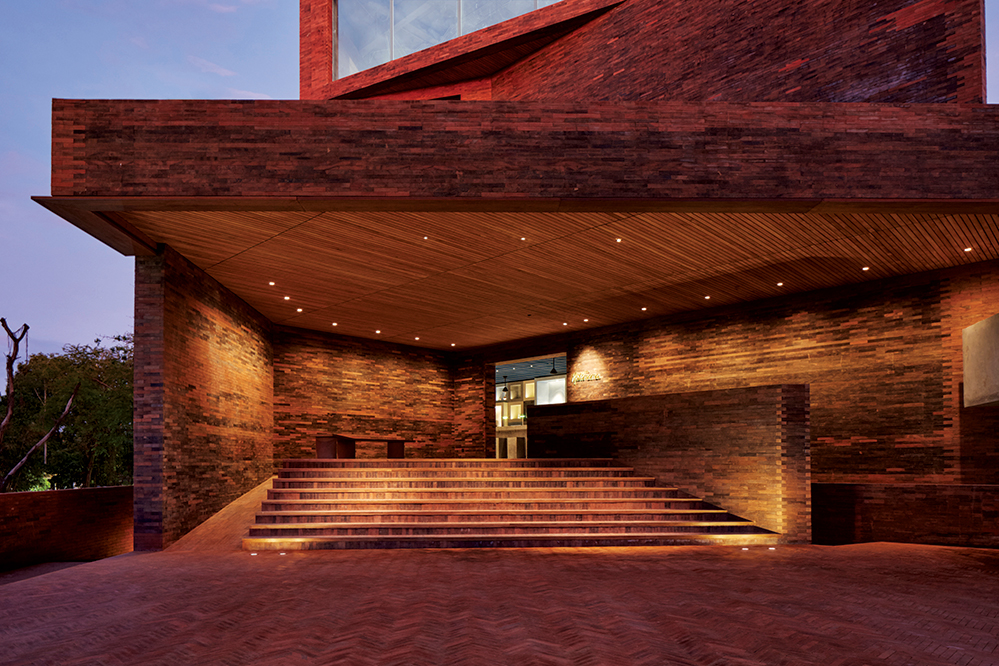 The next big project on Bali for Akili is a Potato Head hotel, which is due to open in 2019. The hotel is being designed by Oma, the firm of Dutch architect Rem Koolhaas. Oma has plans for a structure raised above the ground so when guests enter they will see a giant space. The space will contain parks and cafes, and will be used for festivals and yoga classes. "The idea is how can we re-look at the whole typical five-star resort and re-interpret those functions so interaction between the public, guest and community is very strong – versus in a normal resort, where from the moment you enter the hotel till you leave you're in that brand bubble, and you don't feel the energy of the locality," says Akili. Also in Bali, Akili has tapped a Brazilian architect, Marcio Kogan, to design a surf club in the Canggu area, which will be accompanied by a resort.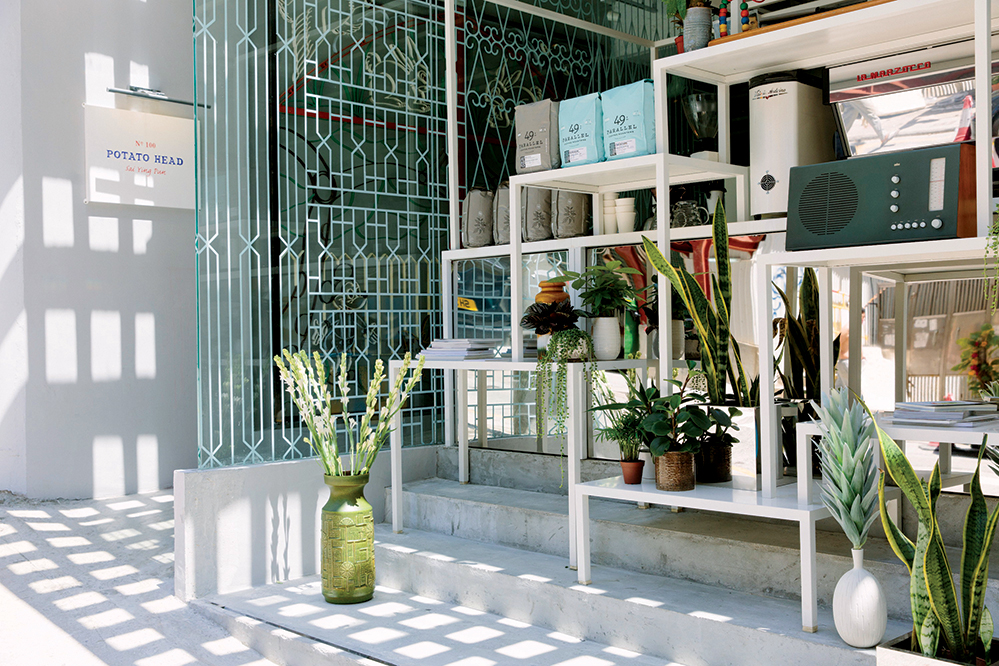 Meantime, Akili juggles other businesses, including a gourmet burger joint called Three Buns in Jakarta. This year he is due to open another restaurant in the city. "It's called Attarine," he says. "It's going to be a concept where our inspiration is from the spice trail." He also has plans for Potato Head establishments in Japan, Australia, Thailand and California.
Akili intends to open branches of Kaum in Bali, Australia, Japan, the United States and Europe. But his ambition is greater than just building an international business empire. "I want to put Indonesian food on the culinary map," he says. "This is part of the country's soft power that needs to be exported to a different level. Peru did it greatly, and I believe there's a place for us. It's a risk, but we only live once."