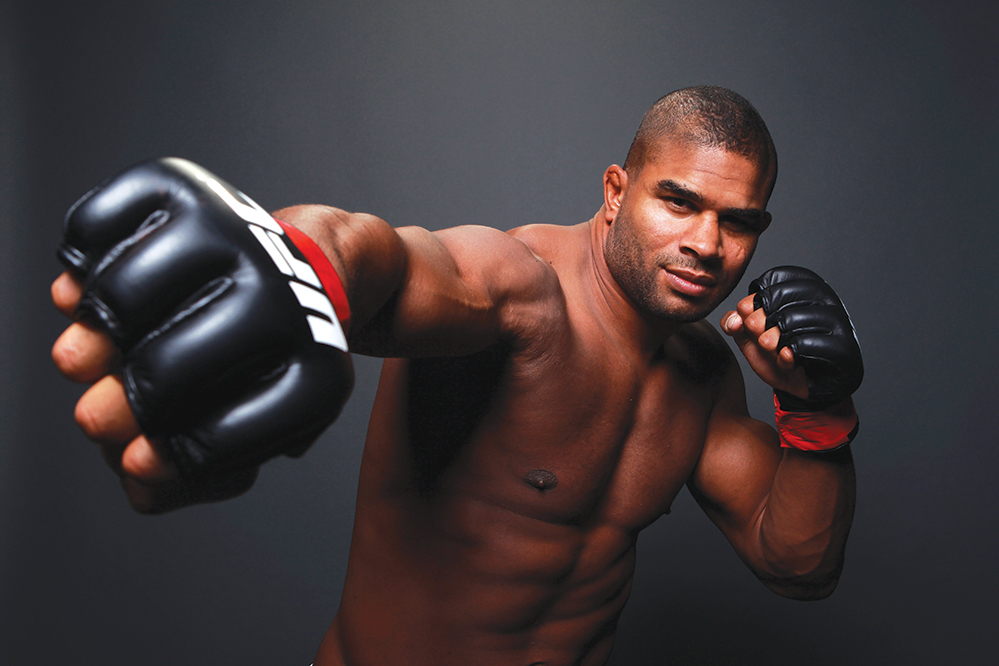 When did you decide to become a MMA fighter?
I was 15 when my brother first took me to the gym. I had trained before but never anything serious. I really looked up to my brother. He was a big role model and was making a living doing what he loved. I wanted that too and so I followed in his footsteps. That was 20 years ago. I've never looked back.
Did you ever think it would lead to four world titles?
I never thought it would lead to this. I thought just doing what I loved was good enough. I remember my mother sent me to a summer job and I hated it. Still when I think about it now it motivates enormously to work hard in my sport, which I love.
What's your training and fitness schedule like?
Life for me is very focused. I wake up, eat a healthy breakfast and go to the gym. Either you're training or you're teaching. The thing I love about this sport is that you're active with your body and very in touch with your body.
For those new to the sport, what sort of skills and training do you need to become a professional MMA fighter?
Always developing; that's one of the keys to being a mixed-martial artist. UFC is incredibly high-level fighting. There are so many techniques and so many patterns you can study. The element of surprise can sometimes be your greatest asset.
The sport has taken a lot of criticism for being too violent. What's your take?
I think in the early days that was probably true, but the sport and the rules have developed so much. I see myself as a professional athlete and we train everyday to prepare ourselves. I'm very happy that mixed-martial arts has gone mainstream. It had to change to grow. It's show business and show business is about the numbers.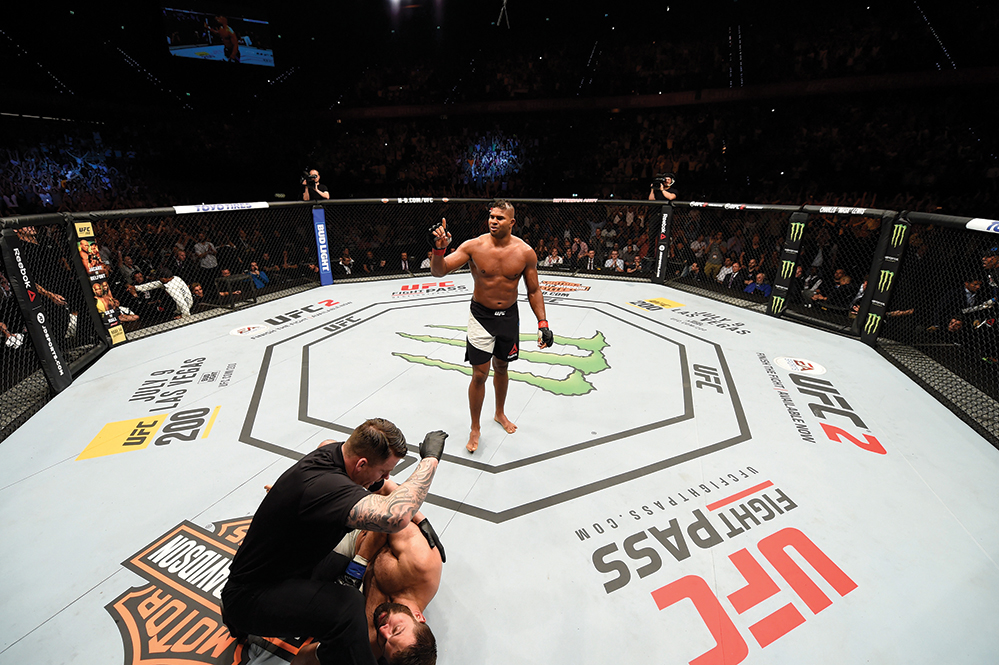 You recently lost a fight for the UFC heavyweight title. Have you had time to process the loss?
I've processed it, but still it was a hard loss to swallow because it was for the heavyweight belt. It would have been such a grand, beautiful moment if we had won a UFC championship but, in the end, it's a combat sport and anything and everything can happen at anytime.
Early in the fight it looked as though you had your opponent knocked down. What happened?
We were close, we had the knock-down, but I got caught. The heavyweight division is the toughest in the UFC and you can lose at any moment. Stipe Miocic was the better man that evening.
How do you bounce back from a loss like that?
It's tough. It made me reflect on my entire career. I realised I've had a beautiful run, there's nothing to be ashamed of and there's nothing to be sorry about. I'm still competing and I'm still healthy. I'm not out of the race yet. I still have a couple of good years left in me.
Will you get another chance at the title?
I still think there's another chance to fight for the belt. That's something I look forward to. I'm always looking to the future, you can't get consumed by what happened. Of course you will always analyse your training and look to improve, but you have to keep moving forward. I had to dig deep and look at all my accomplishments and be proud of myself. I'm optimistic about the journey ahead.
Earlier this year the UFC came into the spotlight after a US$4-billion sale to a talent agency. Can UFC take over the world?
I have to give a lot of credit to UFC bosses Lorenzo Fertita and Dana White. They've done a great job growing the sport. In my 22 years of training and competing, I've seen many promotions come and go but the UFC are really doing a great job of promoting fights. 
Some UFC stars, such as Conor McGregor and Ronda Rousey, have become big names outside the UFC, dabbling in movies and entertainment. Do you see yourself going down that path?
Alistair Overeem for president? We'll see what happens. It's always good to have a backup plan and be positive. It will be hard to one day say goodbye but I can see myself as a coach. As I mature, I can see myself looking to develop a new generation of fighters, I have a lot to share. It's keeping me healthy and it's a different type of legacy to leave.
You began your career in Japan, would you like to return to Asia to fight again? 
Asia has this mystical quality for me. The culture is different to Europe, I love the energy. Asia is very attractive. My career launched in Japan and I've had plenty of training camps in Thailand, but China is the big mystery. My career right now has been mostly focused on the United States but I'm interested in fighting in China.
Will we see you back inside the Octagon soon?
I definitely have the hunger to chase the belt again. My last loss was tough, but I'm not injured. I want to have some time for myself, I literally have been living for the sport for two years, so mentally I need to recharge. After every loss you analyse, obviously some things went wrong, but you have to pick yourself up and you have to keep going. That's actually where I'm at right now. We've restarted training, restarted everything. You have to let go of the disappointment and look at the bigger picture.