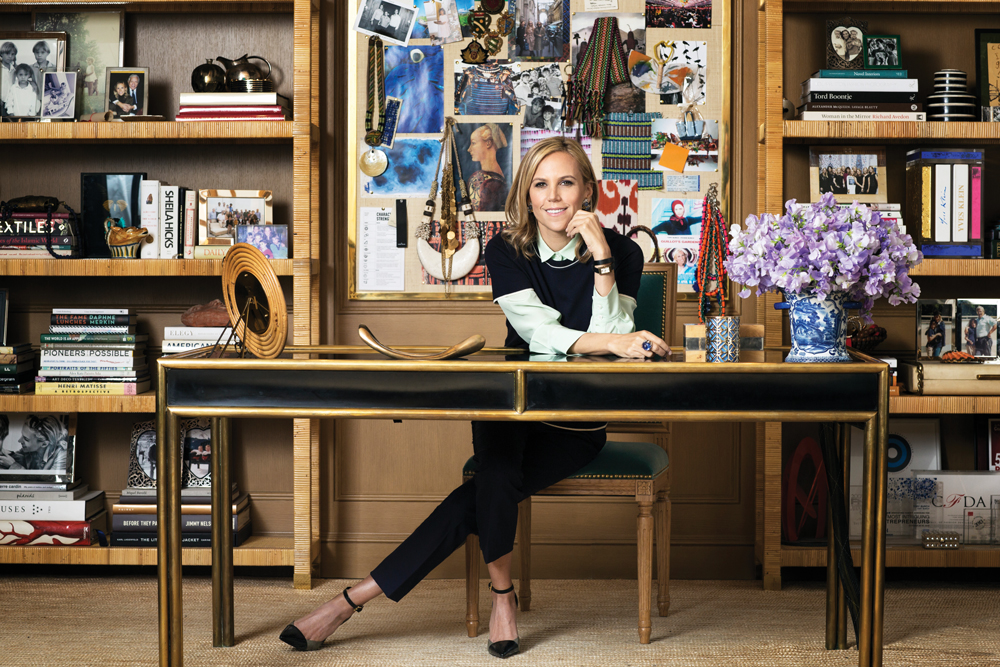 ​​Designer and philanthropist Tory Burch tells #legend people should live their lives in full colour.
What is your favourite part of being a mother?
I love spending time with my three boys, whether we're travelling, going to museums and galleries, playing tennis, reading or playing Scrabble at home.
Is there one piece of parenting advice you'd like to offer?
I always tell my boys that being a gentleman is not a part- time job. It makes me think of my father. He had impeccable manners and limitless compassion; the consummate gentleman.
The business has expanded to more than 150 boutiques. Besides business success, what are your goals?
Our goal is always to inspire people around the world to live in full colour, with character and beauty. Beautiful product is paramount. Supporting our foundation, which seeks to level the playing field for women entrepreneurs by providing access to capital, education and digital resources, is also essential.
The Tory Burch Foundation supports the economic development of women in the United States. Are there any specific areas of business or enterprise that you hold particularly close to your heart?
I am passionate about every aspect of our foundation. It's one of the reasons I started our company. We recently launched a global campaign celebrating ambition in women with a video public service announcement featuring celebrities and business leaders, male and female, from diverse industries, and the response has been extraordinary. I am also incredibly excited to begin working with the entrepreneurs in our second annual fellows programme.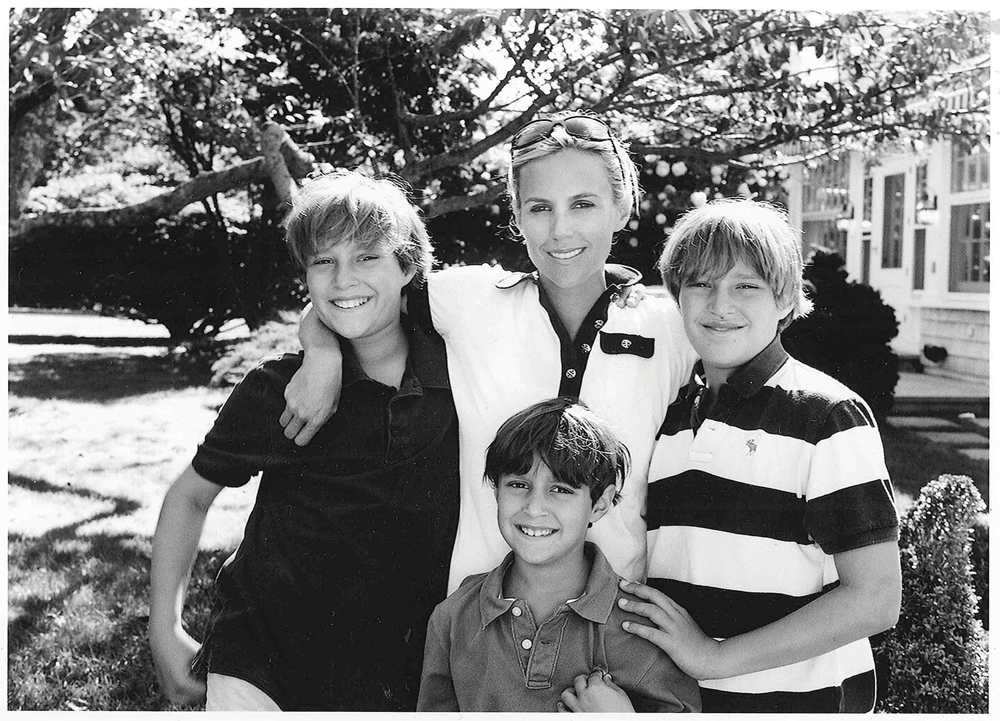 What has been your favourite collection? Could you pick your favourite piece from your massive archive?
I love our spring/summer 2017 collection. It's inspired by the East Coast meets West Coast. We begin out east, with hostess Tory Burch and her three boys chic to cool prep. From there we continue to the free-spirited beach towns of the West Coast. It's about contrast: graphic motifs and engineered prints, rope and rickrack, pearls and macramé, mules and moccasins, structured and bohemian ease. It's relaxed and effortless, and quintessential American style. As for favourites from our archive, it's our tunics. The first piece I designed for the collection was inspired by a US$9 tunic I found in a Paris flea market. It reminded me of something my mother and grandmother had worn in the sixties and seventies.
New vintage. What does it mean to you?
It's about mixing old with new, and making vintage pieces modern and fresh, relevant for today. Our sport line is a modern play on vintage activewear. We reimagined classic silhouettes with high-performance fabrics and sharp detailing. It is a different take on colour, print, materials and design.
What's your home screen wallpaper on your phone?
A picture of my boys.
Favourite novel?
One Hundred Years of Solitude. Gabriel García Márquez is an incredible storyteller. Every sentence is extraordinary.
Which heroine do you identify with. Why?
Eleanor Roosevelt. She was so many things; the First Lady, politician, diplomat, writer, activist, humanitarian and, above all, a woman ahead of her time.
What is a recent find of yours?
An ancient Egyptian mask.
What excites you most about the future?
We are always pushing ourselves to innovate and evolve, while remaining true to our heritage. I have always been interested in technology – we launched with e-commerce – but I try to stay focused on the present. I am by nature a curious person. I am constantly learning. More and more, I'm thinking about the concept of less is more, and the importance of integrity and authenticity.
What scares you the most about the future?
I tend to focus on the present. My family's happiness is always my greatest concern and my top priority.