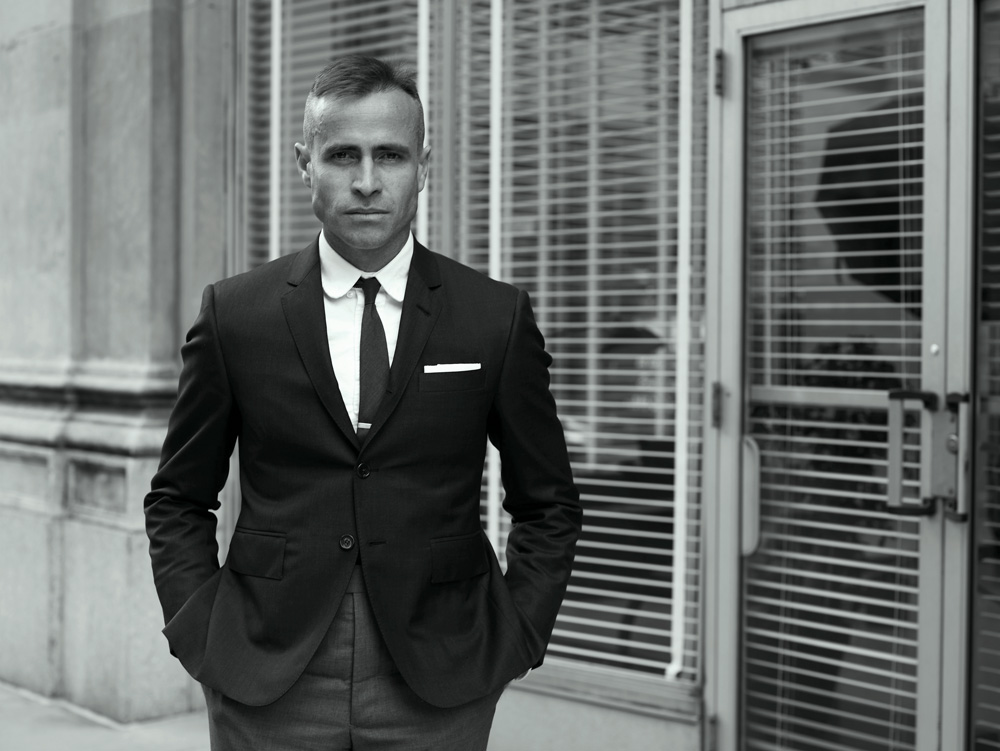 Nicknamed "the man in the shrunken suit", Thom Browne has become notorious for his playfully proportioned suits, which are known for being difficult to pull off unless you're of model stature. But with the launch of his made-to-measure service, that's all set to change. Read on to find out more about the enigmatic designer, and his plans for the future.
You've arguably single-handedly influenced the current viewpoint on suits by taking them out of the boardroom and making a Thom Browne suit an instantly recognisable fashion item. What's your method for creating designs appealing to everyone, young and old?
My approach is simply to design something with a unique point of view that's really well made.
What would you say is the signature of a Thom Browne suit?
The quality and proportion.
A part of your distinct touch, besides the tri-colour stripes, is the Thom Browne silhouette. It's so unique that some have dubbed you "the man in the shrunken suit". Will this silhouette continue to be present in your made-to-measure line?
The made-to-measure collection, of course, will include the classic proportions that Thom Browne is known for. But it will also be made individually for each client and, therefore, be appropriate for that specific client's needs within this signature proportion.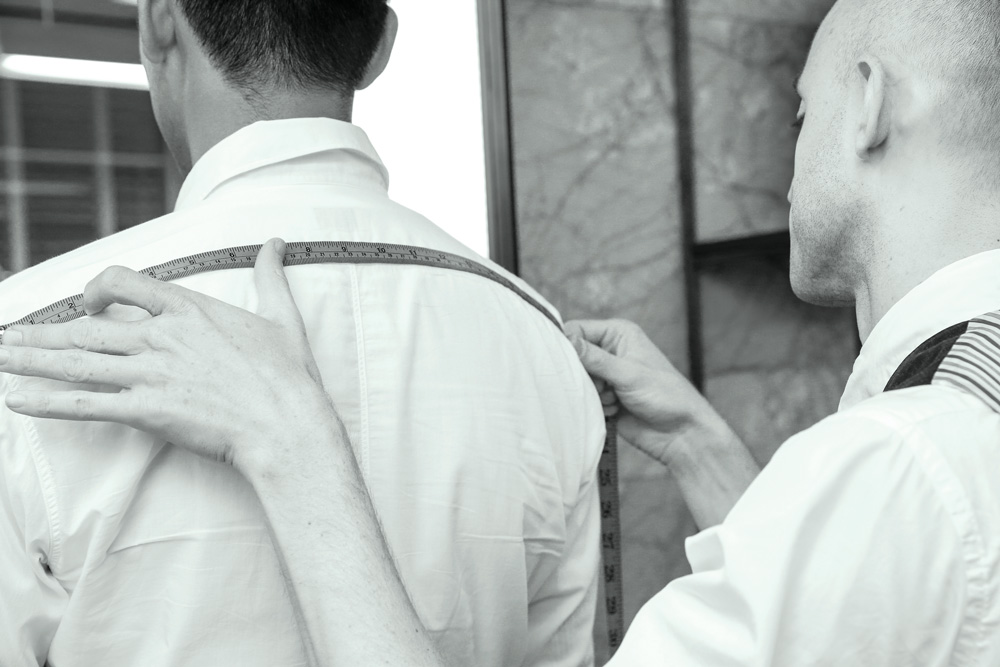 It's been said that the proportion of a Thom Browne suit caters mainly to men of a certain shape and physique. How true is this? Do you believe a great body shape is necessary in order to look good in a suit or can good tailoring reshape the body?
The Thom Browne proportion is very important for everyone to recognise. However, it is a proportion for a lot more people than they realise – and this is why the made-to-measure collection is for all men and women who simply want a beautifully made piece of clothing.
Can you talk us through the process of getting a tailor-made Thom Browne suit, from measurements to fittings, and to receiving the final garment?
The process is simple – and special. A client is greeted by my made-to-measure expert, a true expert in the world of tailored clothing, who understands the world and sensibilities of Thom Browne. A sample is tried on. Measurements are taken. Fittings are scheduled to make sure the clothing is perfectly executed by my tailors. And in the end, the client is so happy – and can never wear any other tailored clothing.
What would you say makes a Thom Browne made-to-measure suit different from the rest, in terms of the experience and the final product?
Personally, I don't know what others do in their made-to-measure services. At Thom Browne, the service is professional, respectful, at the highest quality level and fun. In the end, the quality and fit makes Thom Browne.
Tailoring is full of concealed techniques and secrets of the trade. Would you be able to share something about your suits that the world probably doesn't know?
I never reveal my secrets, but there is no secret to just insisting on the best quality and service.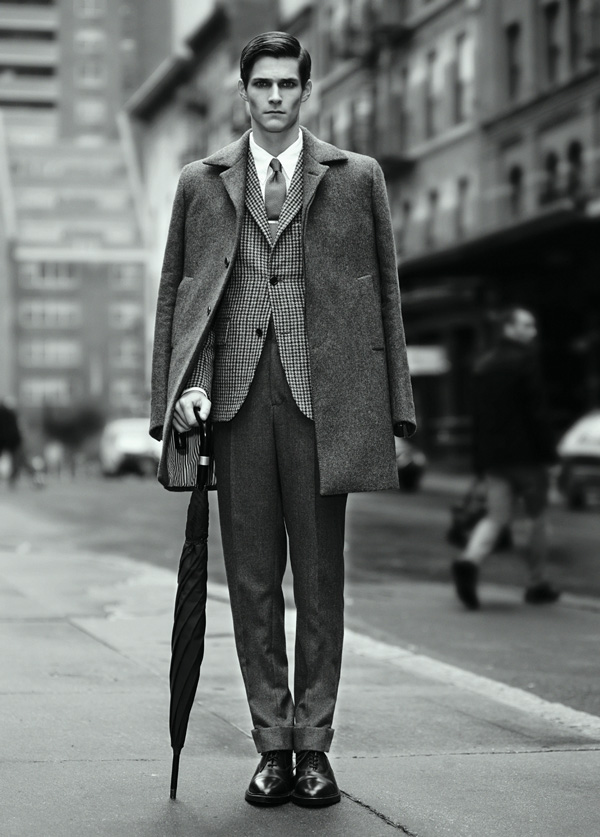 Separate from suiting and tailoring, many designers are offering customisation options for their products, whether it be clothing, bags, shoes or luggage. You've said before that you appreciate the power of a uniform and uniformity. Would customised products, beyond made-to-measure, be on the horizon?
We will have to see…
What's your favourite suit in any Hollywood film and why?
Cary Grant's grey suit in North by Northwest, Sean Connery's suits from Goldfinger and all of his other James Bond films… and there are others.
Outside of yourself in your own suit, which male icon of any era best encapsulates Thom Browne's made-to-measure?
My father.
Can female clients have a made-to-measure suit, too?
Of course – I love women in Thom Browne.
This article originally appeared in the December 2017 print issue of #legend magazine