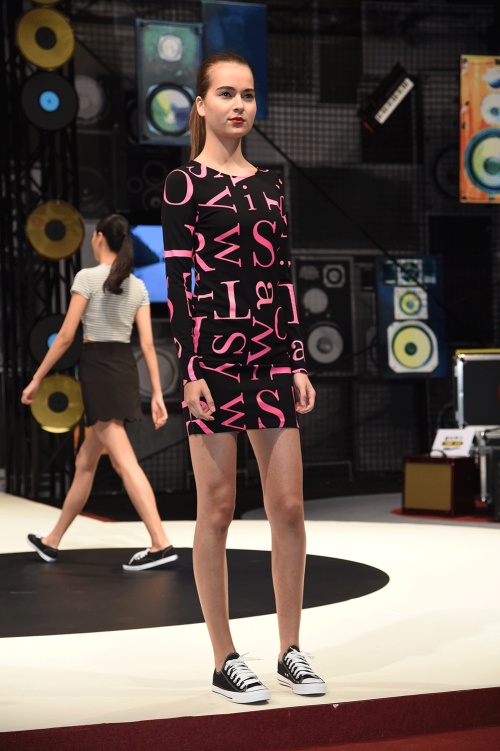 Taylor Swift's new clothing line for China debuted at Hong Kong Fashion Week on January 18, reported WWD.

The official line was developed by Nashville-based Heritage66 in a bid to capitalize off the singer's massive following and to curb counterfeits that are rampant on the mainland. While the line is already available online – and doing well – Heritage66 hoped that the Hong Kong debut could attract retailers in both China and other countries in order to get the garments in stores.
Kate Liegey, chief operating officer of Heritage66 told WWD that the line is seeing "phenomenal success" online on JD.com and Alibaba's Tmall platforms.
"We realized that the demand was just incredible for the store business and we decided to do this show," said Liegey, adding that retailers as diverse as Dubai, Uruguay and Mexico have expressed interest in the collection.
"Everybody wants the product line," she said.
The collection features a mix of spring and fall items, from cropped T-shirts, body-con dresses, sweatshirts, to concert tees featuring Swift's name and hit song titles.