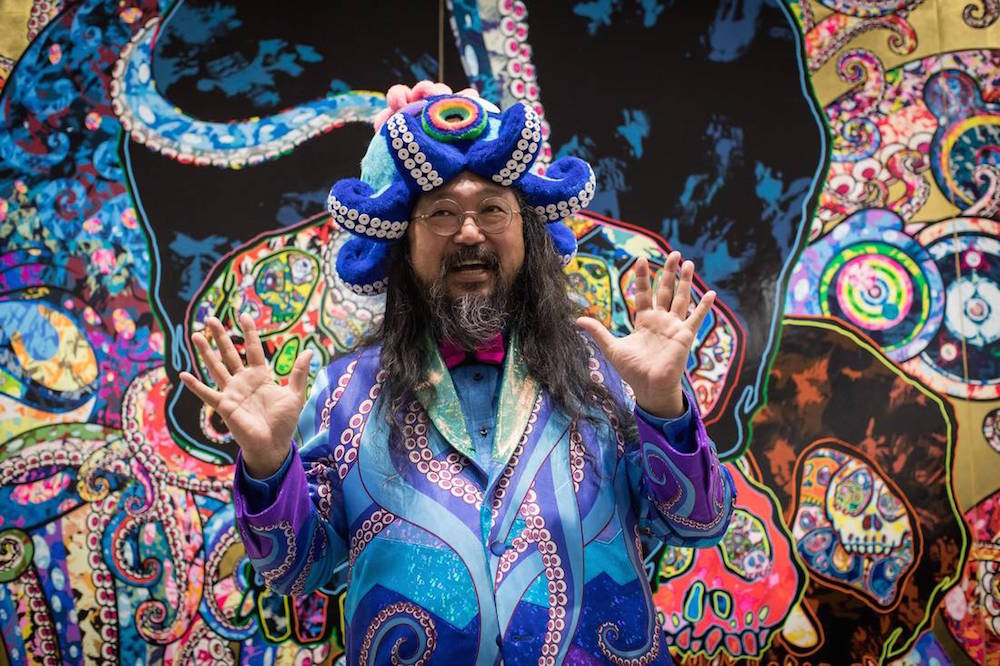 Japanese psychedelic multimedia artist Takashi Murakami just inaugurated "The Octopus Eats Its Own Leg," his first retrospective, in Vancouver. The exhibition, planned by the Museum of Contemporary Art Chicago, includes sculptures, installations and large paintings that celebrate Murakami's iconic characters.
The Japanese artist is considered a pioneer for his contribution to the country's contemporary art scene. "Superflat," the technique that he employs the most and a term that he first coined, combines high arts, anime and other elements of pop culture. The "Dragon in Clouds – Red Mutation," showing at Vancouver Art Gallery, is a symbol of this aesthetic and one of the standout pieces.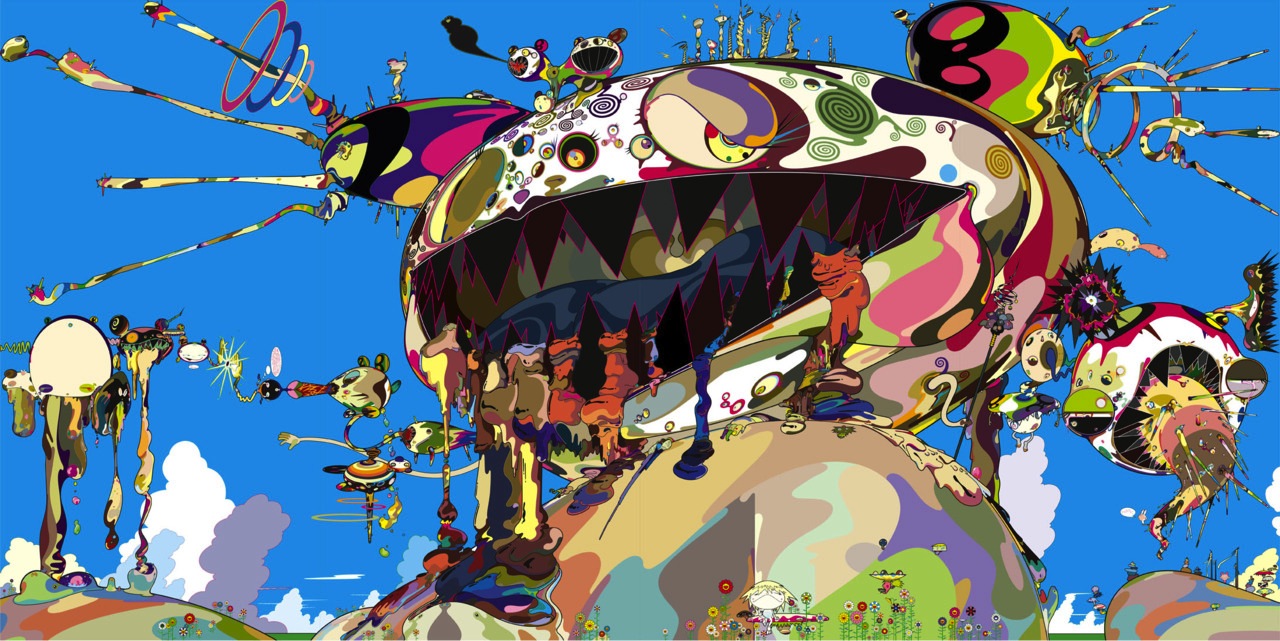 Overall, the impressive collection is a diverse showcase of Murakami's eclectic style, which draws inspiration from both traditional Japanese paintings (Nihonga) and the artistic trends that shaped Japan's post-war society, like Manga.
Throughout his long career, which took off in the 1990s, the artist's works transcended the art world of galleries and museums and landed in other creative industries thanks to their connection to the consumerist culture that has become symbolic of his native country.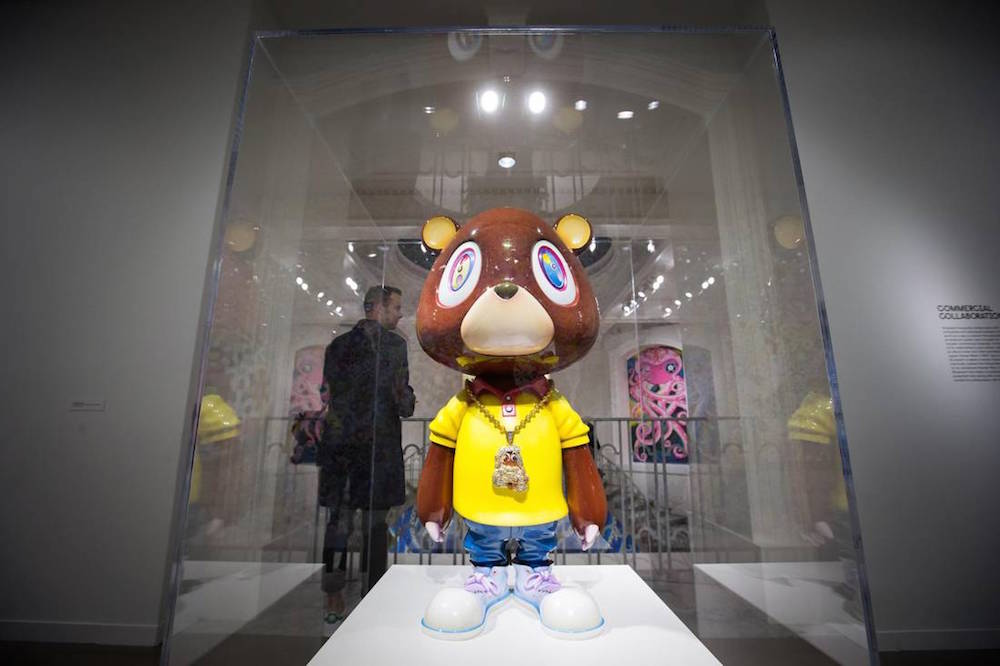 Among others, he has collaborated with Pharrell Williams, Shu Uemura, Louis Vuitton and Kanye West – the beloved Mr. DOB, the gigantic bear that appears on the cover of the rapper's third album "Graduation" is also being shown at the retrospective.
As the exhibition's opening coincided with Murakami's birthday on February 3, the artist wore an eccentric octopus costume and a pair of Virgil Abloh x Nike Air Jordan 1s gifted to him for the occasion.
"The Octopus Eats Its Own Leg" will run until May 6 at Vancouver Art Gallery.