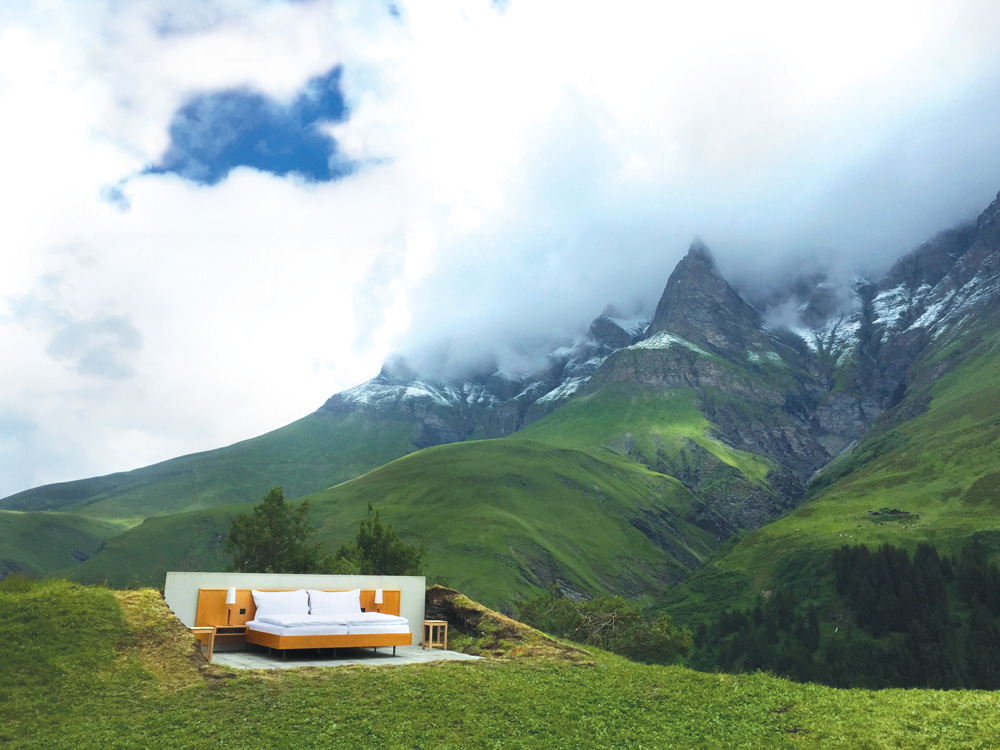 The alpine room at the Null Stern Hotel is the ultimate statement in minimalism. It has no walls, no roof and is furnished only with a double bed, two bedside tables and two lamps. The nearest bathroom is a 10-minute walk away. The room is high in the mountains of Graubünden in Switzerland, giving guests a wondrous panorama of the peaks and valleys of the Alps to wake up to, and a pristine starscape to lull them to sleep. Guests are attended to by locals who don white gloves and bow ties to serve traditional Swiss fare, including a rustic breakfast in bed. The room was booked solid throughout last year and there is an extensive waiting list for this year.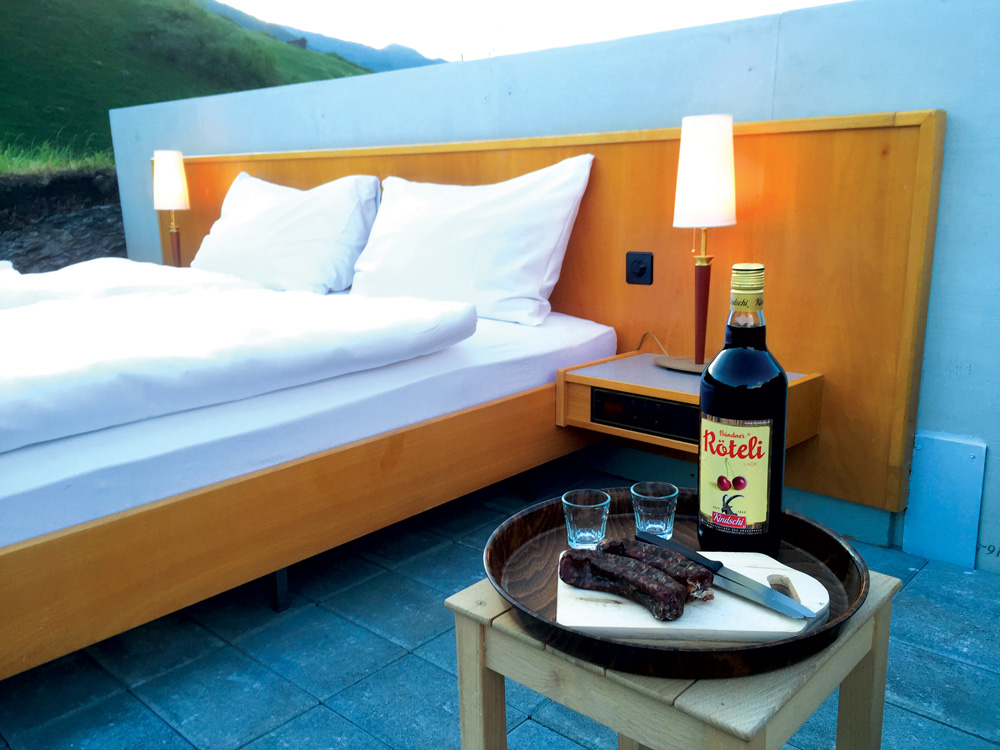 The Null Stern Hotel was conceived by artists Frank and Patrik Riklin and hospitality maestro Daniel Charbonnier. In 2008, the trio transformed a bunker in the town of Sevelen, into what they called the first zero-star hotel in the world, promoting it with the slogan, "The only star is you". Null stern is German for zero stars. The bunker had originally been built to provide shelter in the event of nuclear war, before its life as a hotel and, in its current mode, a museum.
Today, Null Stern aims to dot the Swiss Alps with open-air rooms that allow visitors a decidedly different outlook on the splendours of their natural surroundings. The Alps Art Academy and Safiental Tourism have thrown their weight behind the project.