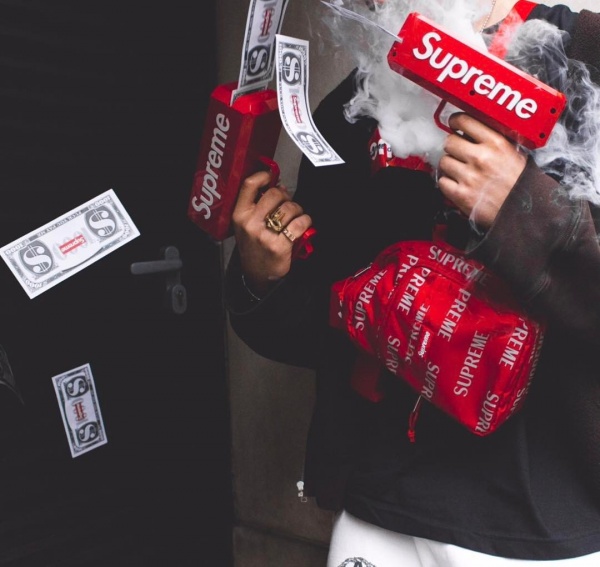 ​Supreme's CashCannon Money Gun is the New York brand's most interesting novelty piece of SS17, though we're still waiting on that Minibike to drop. The currency shooter dropped last week on a routine Thursday morning and obviously, it sold out immediately, before flooding Instagram.
Needless to say, the CashCannon Money Gun does what it promises: it shoots money (note: it also shoots fake money, for all the broke bois out there/people who generally just don't want to 'make it rain' with their hard earned cash). Posts like this, ​this or this have so far been our favourite.
This isn't the first time the streetwear brand has come out with something absurd, in fact - it's a tradition. Check out some of their other drops here and here.