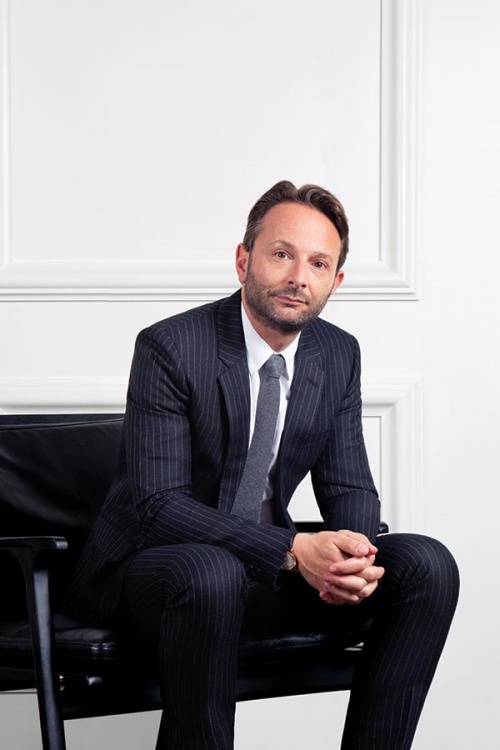 Net-a-Porter is now so firmly ensconced in the retailing landscape that it's hard to recall a time when it wasn't around. Its younger sibling, Mr Porter, and its online alter ego, mrporter.com, came 11 years later, but have established firm footholds in Europe and North America, particularly now Mr Porter has reincarnated the Mr Porter Style Council, a group of people influential in the lifestyle arena. But the Mr Porter Style Council contains more Europeans and Americans than Chinese – a cultural imbalance that Mr Porter brand and content director Jeremy Langmead is keen to rectify.
Langmead visited Hong Kong and mainland China last month with the recently appointed director of the Mr Porter Style Council, Ashlyn Chesney, looking for style cogniscenti. "I think that's the reason we're here. Ashlyn started a few weeks ago and she needs to come to a place like Hong Kong, seek out those people, meet them, talk to them and build up some business with them," Langmead says. "She's our, sort of, people curator. We do take the appointment of people to the Style Council very seriously, so that's why we want someone doing this job full-time."
In view of how disparate notions of taste have become, how can Mr Porter define style in so globalised a world? "It's a good question," says Langmead. "The way menswear has gone now is that there isn't really a particular look any guy has to have. And there is no longer British style or Chinese style, but we all see what each other is wearing."
The World Wide Web has made selling menswear easier, Langmead says, providing more reference points for customers, more style tips and how-to's, without men having to reveal their sartorial interests too explicitly or in too embarrassing a way. The men Mr Porter courts may be style icons, but they are also, Langmead says, fragile and "terrified of getting it wrong, and also terrified of asking each other". Langmead offers an example. "I'd never say to someone, "Oh, that's a great shirt. Where did you get it from?'"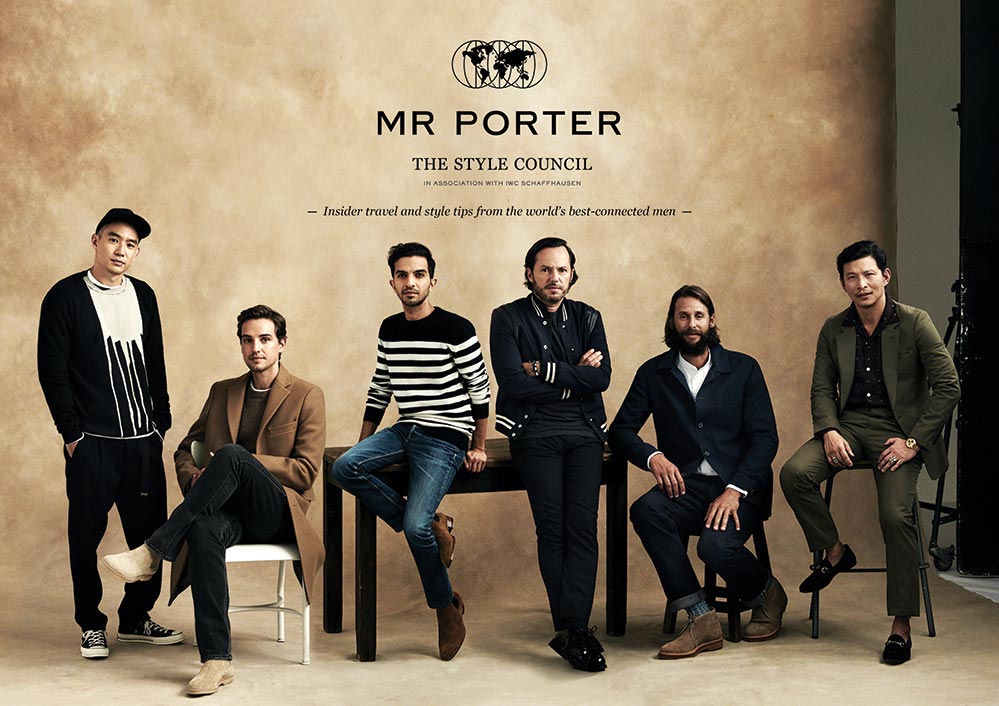 So what is style today?
"It's more than just clothes and their codes," he says. "Some people say style is about being yourself or being comfortable. Fine, but I think style is actually about making other people feel comfortable. It's very unstylish to impose your look on others. That's all changed."
Tom Ford hasn't changed, of course, but Langmead is conciliatory and complimentary in his reaction to the style dictator. "Even though he's quite dictatorial in some ways, the reality is, he's not," Langmead says. "When you do meet him, it's just incredible. He flatters you beyond belief." You can choose whether or not to believe what Ford says, but he is disarmingly charming in the flesh, and you walk away thinking he's the nicest man in the world. "But that's style, isn't it, because he makes you feel comfortable," says Langmead, "But then, he does have his little views and things. But there's always the charm."
Langmead acknowledges Ford's penchant for details. And he accepts that while style is more democratic than before, it doesn't hurt to have some rule makers with their "little nuggets of diktat", as he calls them. "Nicky Haslam always says cufflinks are ageing, and that people should never wear cufflinks in the daytime. It's such a wonderful observation, and I think he's right. And there's that old Hardy Amies diktat – which still reigns – about how a man should look as if he had bought his clothes with intelligence, put them on with care, and then forgotten all about them. It should always look effortless."
So what are the style pointers every aspiring or established man-about-town should follow? Langmead says that what a man wears on his feet is still his most important accessory, closely followed by what he wears on his wrist. "The first thing a woman notices about a man is his shoes, or a watch," he says. "We still love a watch. When men meet men, we look at watches."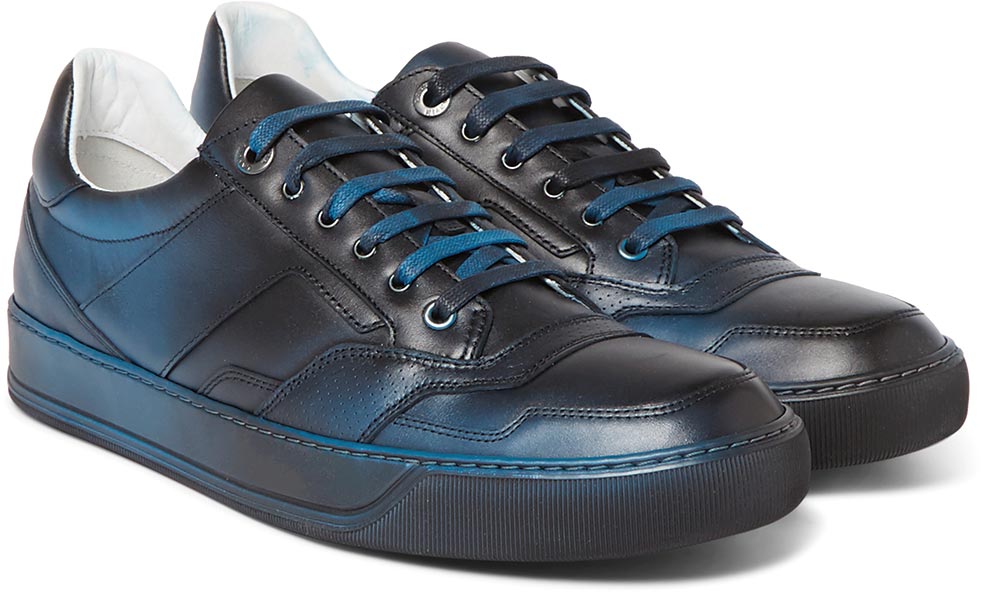 What about men who never wear a watch? "Well, you have people, like Diego Della Valle, who wear Swatches now, just because when you're so rich, you're beyond brand, which I always rather admired," Langmead says.
He pauses for thought, takes a sip of coffee and pronounces: "I think watches are still the thing men like and feel comfortable talking about. In a way, it's like the car you wear on your wrist."
Watches became newly topical last month, when Mr Porter became the first online shop to work with watchmaker IWC, offering a selection of the brand's watches including its Pilot's Watch, Ingenieur and Aquatimer models. The purpose was to make such products more easily accessible to a younger generation of watch lovers who are used to shopping online.
Langmead is all for the millennial market and young influentials, but thinks that a steadying hand is needed, such as the Mr Porter Style Council. Style can mean different things to different people, he believes. "It's not just fashion. It's lifestyle," he says. To illustrate his point, Langmead invokes the name of André Fu, the Hong Kong architectural luminary and interior designer who was trained by John Pawson. It was Fu that designed The Upper House, which contains the Café Gray Deluxe, where Langmead is sipping coffee.
"André Fu, for example, he's coming to dinner tonight. And that's not about the trendiest or hippest. It's the person you know who tells you which best restaurants to go to. And they don't recommend the obvious ones. That's the whole point." Langmead likes to know of less well-known places. "There's that lovely smug joy in telling someone the place in the city they haven't heard of, which gets increasingly hard, doesn't it?" he says. "But there's nothing more satisfying: lovely smug joy and showing off."
Working with Mr Porter has allowed Langmead to appreciate variations in taste from place to place. "European and British people buy black shoes, and yet in the US we sell nearly all brown shoes. But even in that respect, the borders are melting. Sneakers are the biggest-selling category in every country, and you guys in Hong Kong buy thousands of Nike sneakers from us, and thousands of invisible socks."
That probably reflects the global trend of makers of sportswear such as Nike, Adidas, Under Armour and others displacing luxury brands in the high street. "Yes, it's huge now, globally," Langmead says. "But for us, in your territory, there's still very much that McQueen, Gucci, Saint Laurent mentality. Those are still huge hits, and it tends to be the more fashion end of those labels. It should be joyous, after all, and Hong Kong seems to get that."
Given the rise of menswear, and sites such as mrporter.com, it's tempting to wonder where all the alpha fashion bloggers are, with the exception of Simon Crompton. Who are the menswear equivalents of Susanna Lau's Style Bubble? "With menswear it's different," Langmead says. "Women are fashion. Men aren't. Often the people following men may be teenage girls, and that doesn't translate into sales for a men's retailer. There isn't really a Susie Bubble equivalent."
Does Langmead enjoy the blogger culture in the fashion sphere? "Well, there was that very recent squabble with American Vogue about fashion bloggers, but I think they're being old-fashioned," he says. "Change it. Move on. We'll all getting on a bit, and the new generation is arriving. That's the way it has to be."
Langmead admits that his knowledge of retailing is limited. Yet he has been in charge of some of Britain's leading publications in the world of style, such as Wallpaper* and The Sunday Times Style magazine.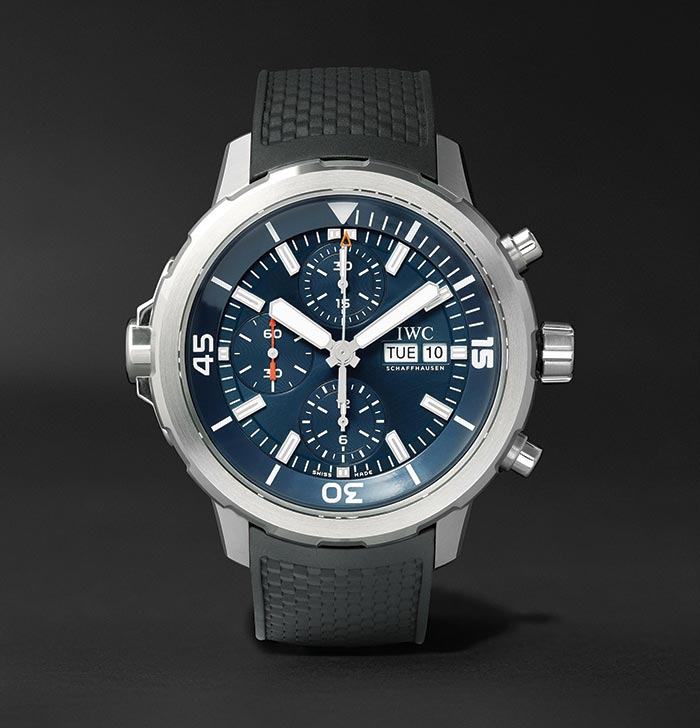 How does he define his role in the mrporter.com setup?
"The cop-out answer, but also the true answer, is I'm a storyteller. Journalism is about telling stories, whether it's about a pair of red trousers or something shocking that has happened in Bhutan. What you and
I have learned is how to begin a story, how to make sure the facts are right, how to end the story so the person goes off with the right flavour – and edit it down. And that's been, or still serves, as much purpose today. Even if you're doing a video, a tweet or even an Instagram, that same training applies. Storytelling is what I started off doing: sometimes true stories, and sometimes fiction."
Langmead's champagne moment in journalism was The Sunday Times scoop about Diana, Princess of Wales writing the introduction for a book about Versace and posing for a picture for the book. "There were loads of pictures of Versace naked boys rolling all over the place on silk pillows. For the cover line we did 'How Diana got into bed with 30 naked men, and it caused huge amounts of panic'." All the television channels picked up the story and British booksellers quickly pulled the book from their shelves.
"I was not allowed to talk to anyone for a week, and that was all very exciting. And even Elton and Diana fell out over that. They all fell out. It was all my fault. But it was fun."
Langmead says his priorities have changed since those halcyon days. "I think any story that makes someone's life better is what we hope to achieve today. With Mr Porter, in the lifestyle bubble, we never write anything negative about anyone. And I just think, in these tough times, genuinely, there is a service to provide better things, to say, here are some nice things you can enjoy. I more and more feel that's a service. And, of course, you can't have one without the other, but that's my feeling."
The Mr Porter brand content director ends with an observation that is typical of him. Langmead has no fear that putting on weight as he gets older will ever stop him doing justice to his Savile Row suits. "The nicest thing about bespoke is that it does do a lot of the work for you," he says. "I've been going to a tailor for a long time and it puts those bits of the body in shape that aren't naturally in shape. I'm all for that." That's just the sort of advice a good style council should be giving.