Balenciaga-style chunky soles are all that the cool kids (read: Bella Hadid and crew) are wearing these days but a pair of Stan Smiths are timeless. One of the few Adidas styles that don't feature the brand's iconic three stripes, the Stan Smiths' pared back design features three rows of perforations instead and are usually all-white with a green heel on the back (but as we all know, you can get them in other colours such as red and blue as well). Great with jeans and dressed up, these sneakers are one of the OG white sneakers before it became 'on-trend'.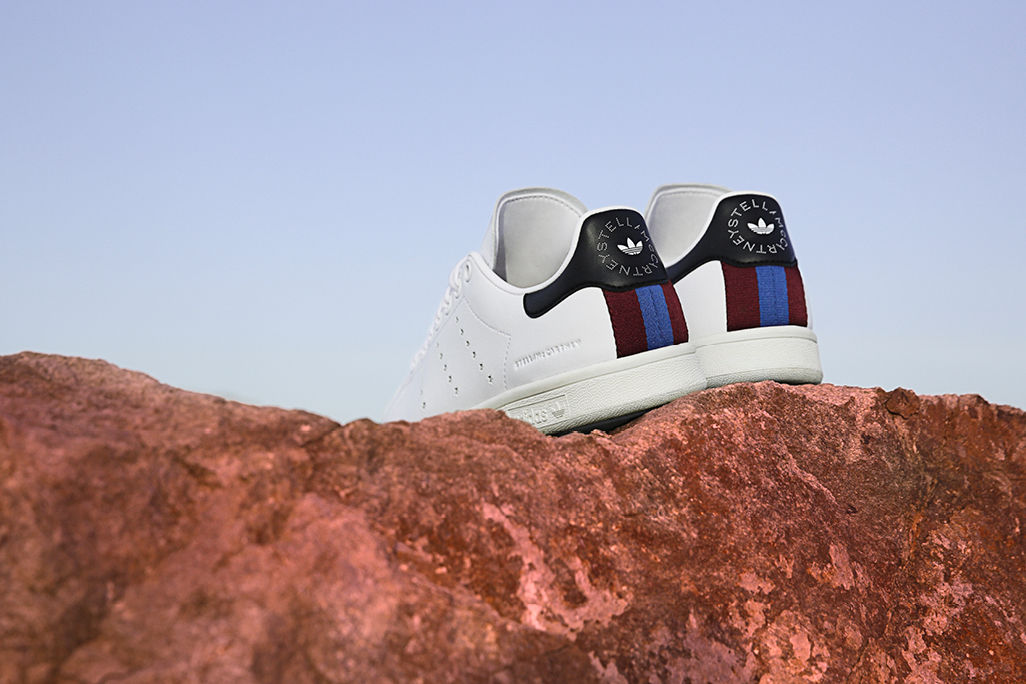 Stella McCartney's latest collaboration with Adidas sees her put her own cruelty-free twist on the classic Stan Smith for both men and women. Available to cop next Monday, September 10, the "Stella Stan Smith" is made with vegetarian (read: faux) leather and non-animal based glues, making it the first ever vegan-friendly Stan Smith.
Read more: Stella McCartney talks horses and sustainable creativity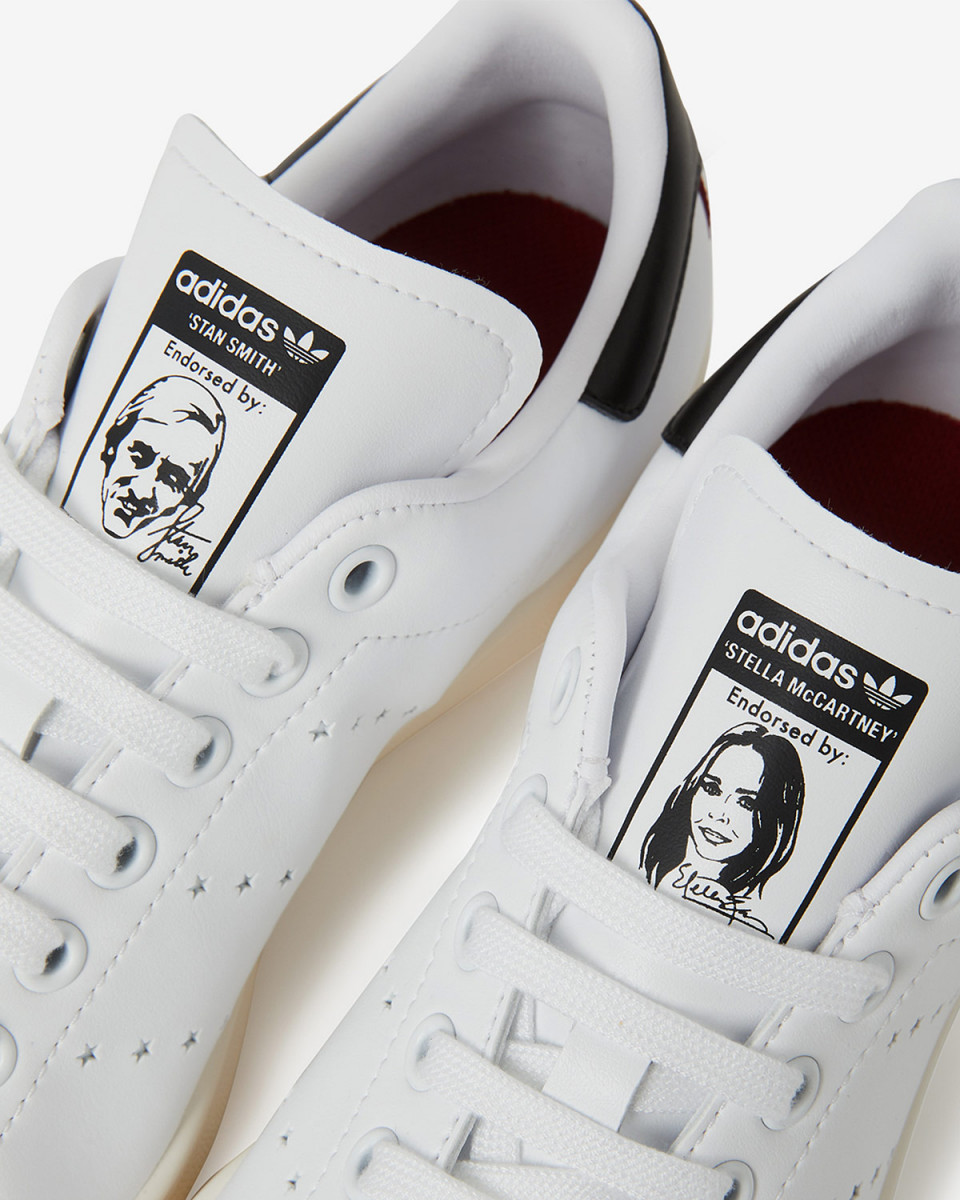 We're told you won't even be able to tell the difference when it comes to the leather. There are, however, a few little details that have been changed such as three stripes of perforated stars instead of holes on the side, a portrait of McCartney on the left tongue – while Stan Smith's profile remains displayed on the right tongue – and a burgundy and navy detail on the heel with Stella McCartney's logo.