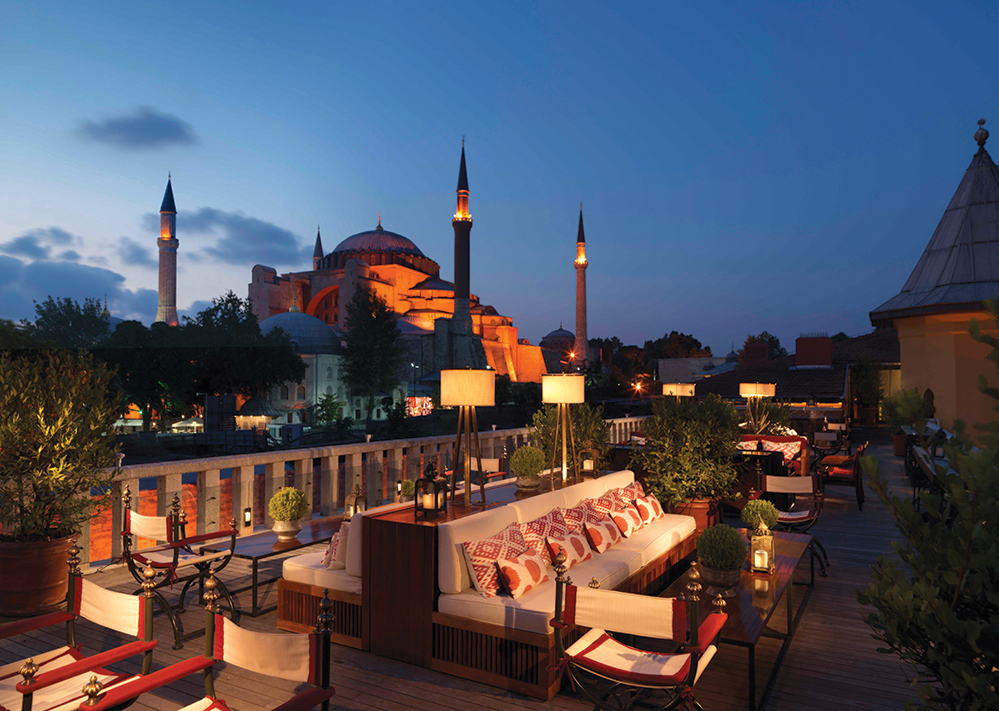 Istanbul sits at the western end of the Silk Road, a diorama of the history of the Ottoman Empire, making it a cornucopia of traded goods and the arts, a meeting point of European and Asian culture. This great city is known for its Byzantine architecture, bustling pace of life and great food. The Blue Mosque, Basilica Cistern and the Spice Bazaar are among the highlights.
An intimate retreat can be found at The Four Seasons Hotel Istanbul at Sultanahmet. The three-storey building is painted in a warm shade of custard lemon, within are 65 rooms and suites that have stunning views of famous landmarks in the city's ancient heart.
The most luxurious accommodation is to be found in the St Sophia Suite. The 1,200-square-feet space is decorated in the Turkish manner, so much so that the oversized bed features a headboard and bedposts resembling the domes and minarets of a mosque. Everywhere are soft, earth tones complemented by intricately woven rugs and adornments with hints of burgundy and blue.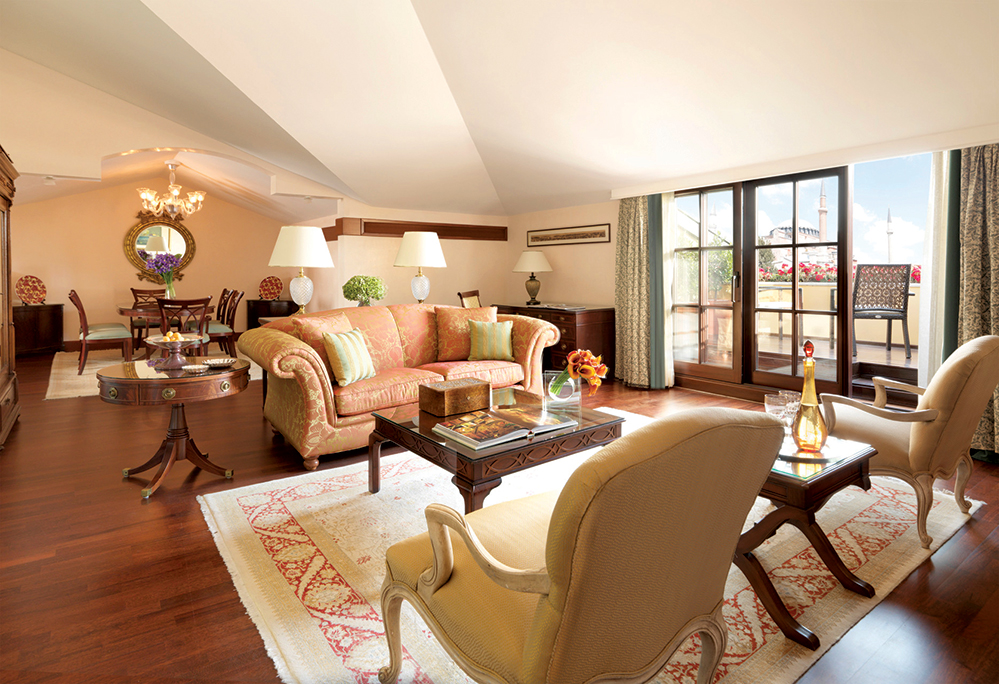 There is a kitchenette with a table for six, and the bathroom is lavish, finished in Turkish marble, and includes a whirlpool tub.
Step outside onto one of the three private terraces and gaze at the Hagia Sophia, an immense structure with soaring dome that was the world's biggest cathedral for 1,000 years until 1520. Stride out onto the rooftop for an even more immersive experience at the hotel's A'ya Lounge and drink in an evening in the embrace of one of the world's most culturally rich cities.