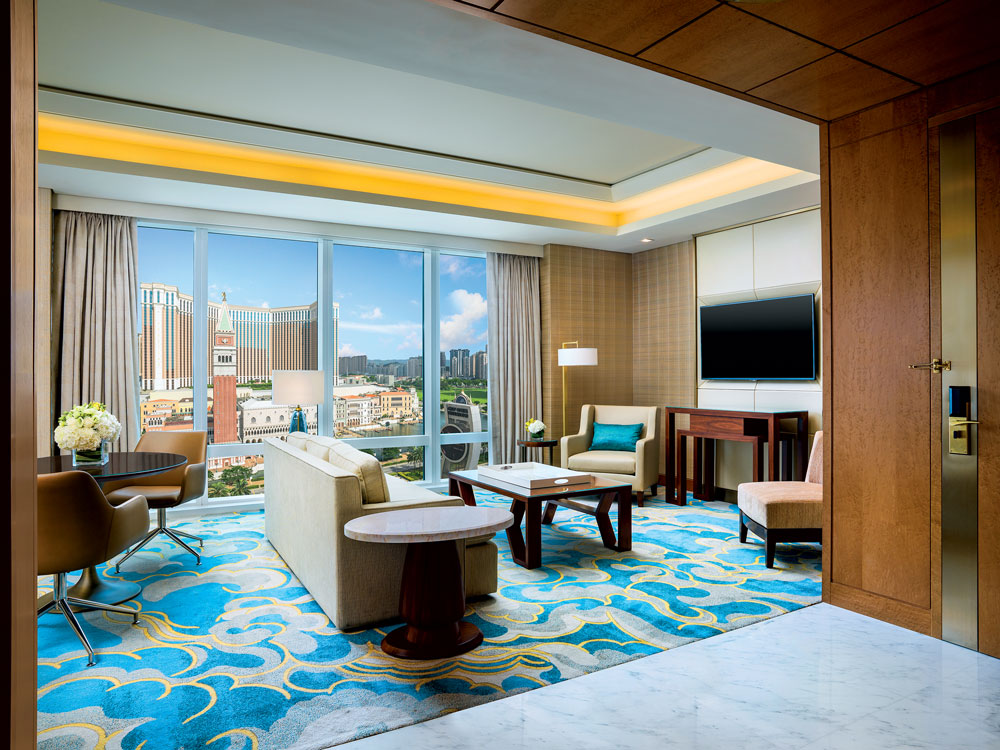 If a Macau getaway conjures images of smoky casino floors and gaudy neon signs, the St Regis Macao will change your mind. The Cotai Strip resort is a contemporary haven for discerning guests. It is one of the biggest of the St Regis establishments but retains a sense of intimacy and a one-of-a-kind luxury experience.
Room 2817 is one of the hotel's most beautiful suites and, of course, comes with the impeccable 24-hour St Regis Butler Service. Called The Metropolitan Suite, your accommodations are at the corner of the building, where you will have arguably the best – certainly the most sweeping – views of the Cotai Strip. Take in the unique mix of casino and hotel architecture, with the striking Eiffel Tower at The Parisian front and centre.
Leave the butler to unpack for you, making sure to ask for your clothes to be steamed and hung in the expansive walk-in closet. Head to the marble bathtub, stopping by the signature bar cart, if you're inclined to mix your own cocktail, and enjoy a lengthy soak.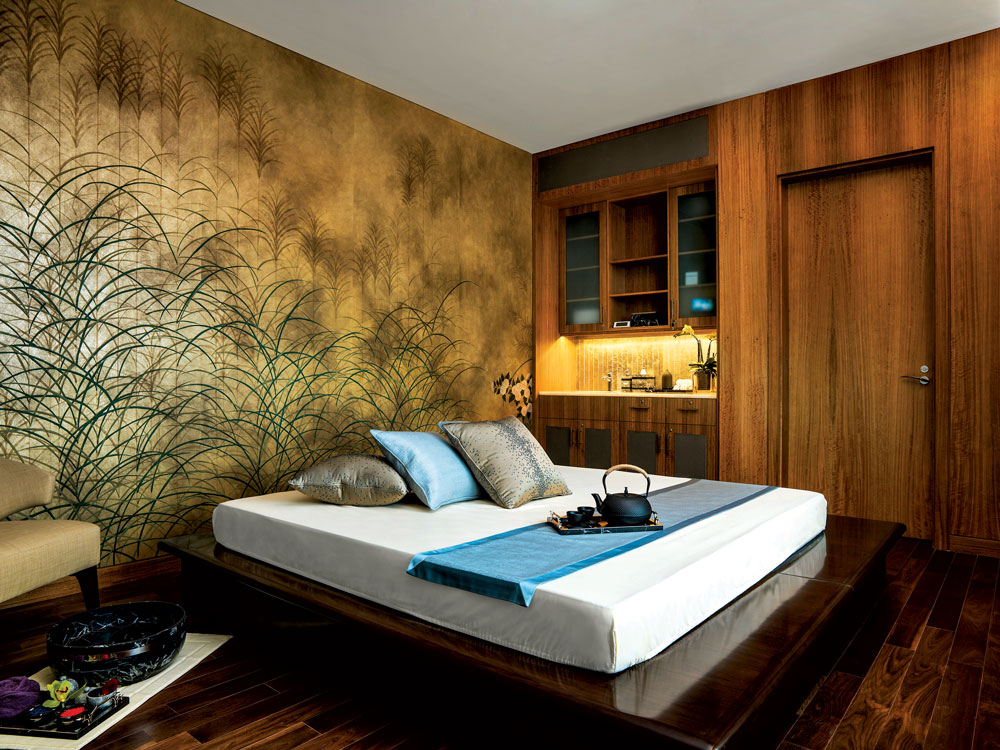 The chain is famed for its Bloody Mary and a stop at the St Regis Bar downstairs is recommended. Before turning in, head to the Iridium Spa on the 39th floor and ask for the Signature Gemstone Treatment, a deep massage with essential oils and crystals that is said to rejuvenate body and mind.
Back at the suite, pause for a moment to take in the night lights, far above the racket of the casinos, and ring for a cup of tea. Savour the extravagance of the St Regis Butler Service while you can because once you've experienced it, there's no going back.
This article first appeared in the June 2017 issue of #legend magazine.