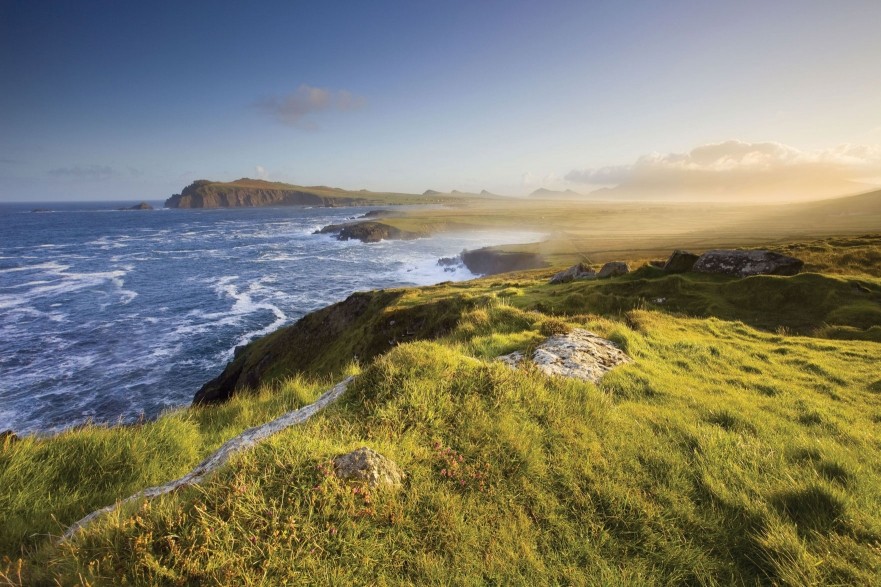 There is, perhaps, no other national holiday that is more celebrated around the world, than St. Patrick's Day. It's a day when the world glows green -- from the Sacré-Coeur Basilica in Paris, Niagara Falls, to The Great Wall of China -- and everyone is suddenly Irish.
New this year, Boston's Fenway Park and The Welcome sign in Las Vegas will also go green. Most recently, the Emerald Isle got a major tourism boost courtesy of a secondary role in the latest Star Wars film, as the hideaway for a key character.
As St. Paddy's day approaches, Ireland is poised to enjoy the international spotlight. Here are a few reasons to visit the Emerald Isle in 2016:
Northern Ireland Year of Food and Drink 2016
Food lovers will want to check out Northern Ireland this year, which will showcase the best of their local culinary heritage with artisans, farmers markets, beer tastings, and food trails.
In March, for instance, visitors will be able to sample a nine-course menu that was served on the Titanic at the Rayanne House in Belfast.
The theme for April will be brewing and distilling, be it beer, gin, whiskeys or cider, while June will be dedicated to Ireland's dairy traditions such as Irish farmhouse cheese, butter and ice cream.

Screen tourism
It's not hard to see why location scouts chose Ireland to serve as the setting for fictitious lands in the fantasy drama that is "Game of Thrones," or as a secret hideaway in "Star Wars: The Force Awakens." Rising dramatically out of the Atlantic Ocean, the craggy rocks of Skellig Michael feature in the final scene of the "Star Wars" film, adding to the climactic, emotionally-charged ending.
In "Game of Thrones," the rugged, jagged coastlines of Northern Ireland have also doubled as Westeros, its wild, untamed beauty mirroring life in the ruthless fantasy world.
Fans have no shortage of options for visiting some of the real-life spots featured in key "Game of Thrones" scenes, with everything from cycling tours, sea safaris, archery and glamping trips.

Wild Atlantic Way
The Wild Atlantic Way is the longest defined coastal driving route in the world. For 2,400 km (1,491 miles), drivers and passengers are accompanied by dramatic cliff drops and crashing waves where land and ocean collide. Some of the top sites along the epic road trip include the Donegal Headlands, home to the Ballymastocker Beach and remote Irish communities, as well Slieve Liag cliffs, one of the highest marine cliffs in Europe. Fans of WB Yeats will also want to visit Yeats Country, and see for themselves how the Irish poet came up with such pretty verses.

This year marks the 21st edition of the St. Patrick's Festival in Dublin, with festivities stretching to March 20. More than 100,000 overseas visitors are expected to take in the parade on March 17.