​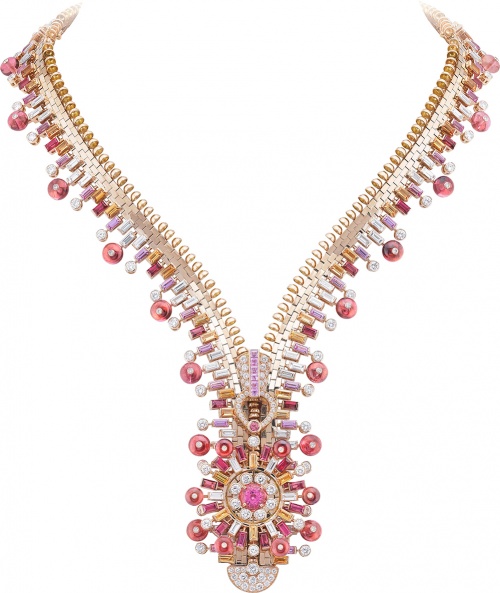 Nature motifs and transforming jewellery are at the fore this season

Van Cleef & Arpels Zip Antique Sunflower Rose
Transformable jewellery has long been a hallmark of Van Cleef & Arpels. One of its most recognisable artefacts is the Zip necklace, which was first made at the suggestion of the Duchess of Windsor, who wanted to wear a necklace that doubled as a bracelet. This version of the Zip comes with diamonds, pink sapphires, pink tourmaline beads, spessartite garnets and red spinels. When the pink gold necklace is closed, it becomes a bracelet with a hanging sunflower pendant.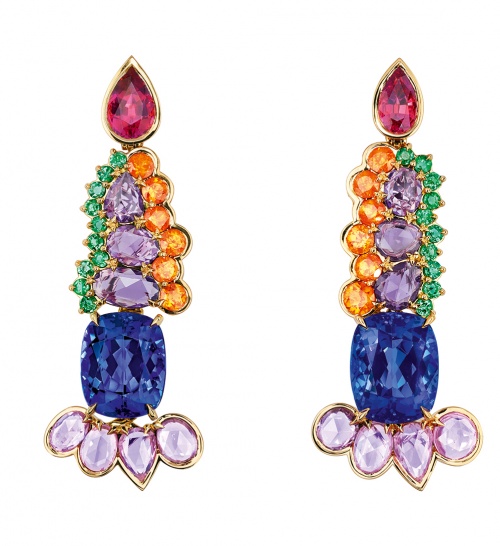 Dior Granville Tanzanite Earrings

Victoire de Castellane pays homage to Christian Dior's childhood home in Normandy in the brand's latest collection of jewellery, with unique pieces that capture childish spirit in bright colours. While colour stars in this collection, fun and asymmetric details are also abundant. The earrings come with tanzanites, purple sapphires, pink spinels, spessartite garnets and emeralds set in 18-carat gold.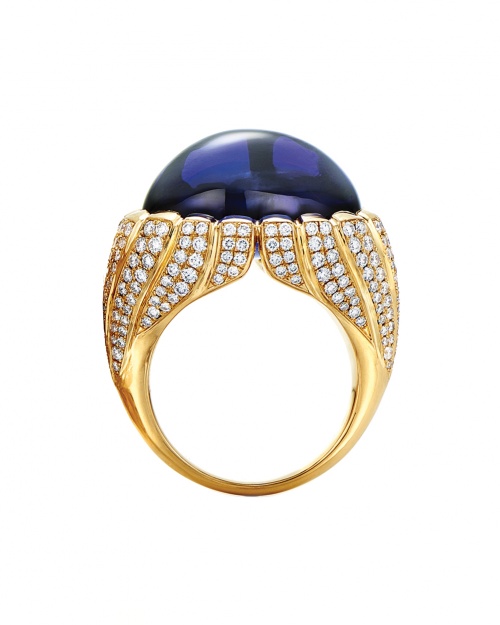 Tiffany & Co 2015 Blue Book Collection Ring

Coloured gemstones have been Tiffany & Co's forte ever since 1876, when founder Charles Lewis Tiffany bought an exceptional tourmaline even though American jewellers thought such stones unfashionable. Continuing the tradition, Tiffany & Co maintains its lead in the quest for unparalleled coloured gemstones. This Tiffany ring in 18k gold, from the Art of the Sea collection, comes with a 23.03-carat tanzanite and diamonds.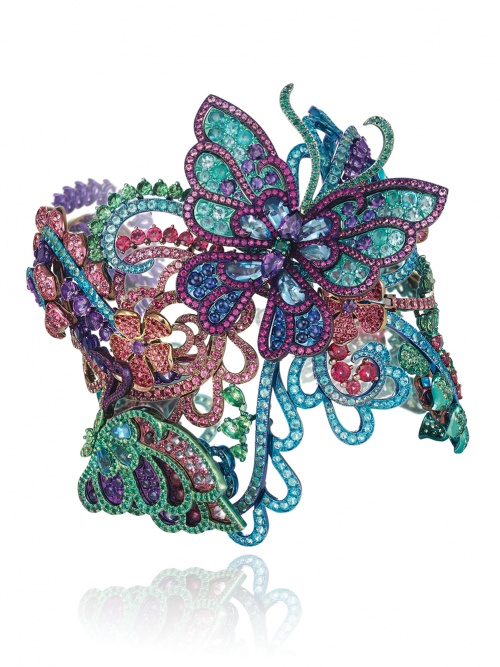 Chopard Haute Joaillerie Collection Cuff Bracelet

Hugely inspired by nature, Chopard's cuff bracelet features sparkling butterflies made of topaz, Paraiba tourmaline and amethyst, perched gracefully on gem-set titanium foliage. The use of titanium not only gives lightness but also allows colouring to match the colours of the stones. Spring is a time of metamorphosis and, in that spirit, the butterflies on the bracelet can be detached. One butterfly becomes a brooch and the wings of the other transform into an exquisite pair of earrings.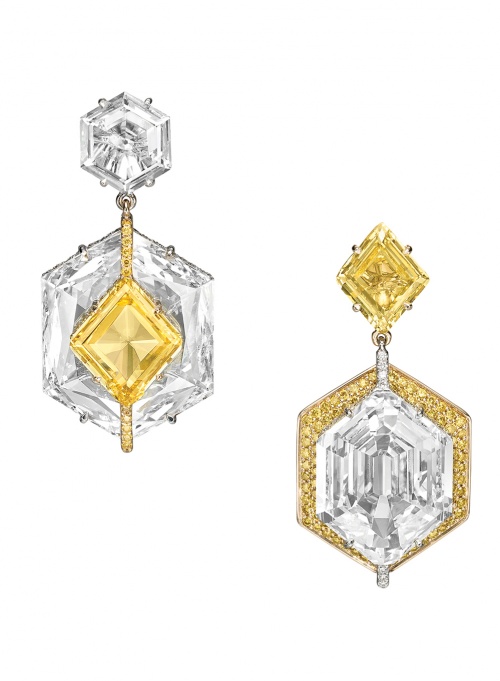 Boghossian Yellow and White Kissing Diamond Earrings

The Kissing Diamonds collection takes its inspiration from ballet's pas de deux. Mimicking the connection between the two dancers and daring technique, one precious gem is incorporated into the other, allowing the diamonds to complement each other. The vivid yellow diamonds appear richer in colour and the white diamonds even more brilliant.