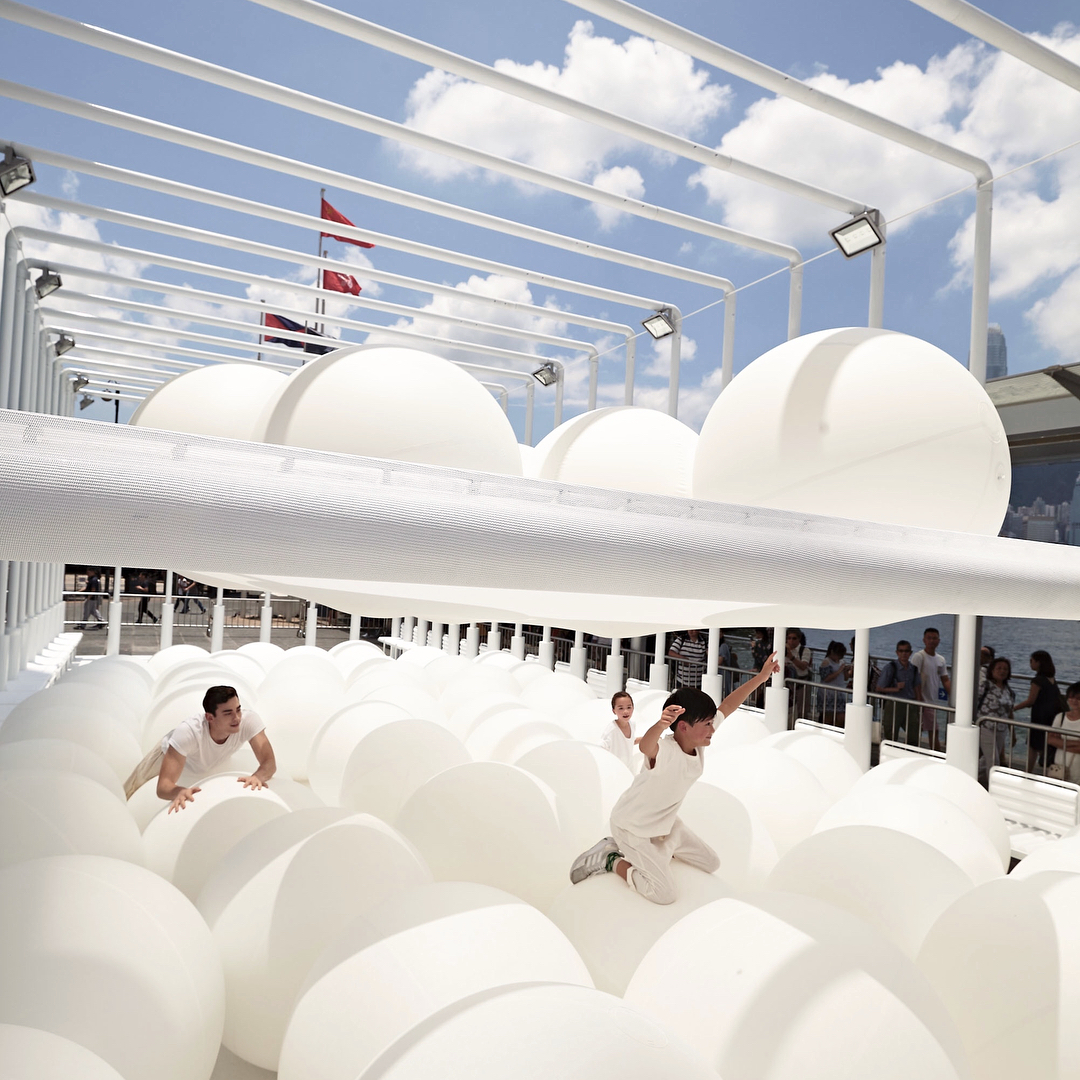 New York-based art and design collective Snarkitecture, led by Alex Mustonen and Daniel Arsham, has taken on Hong Kong's iconic harbour as the site for their next immersive art installation. Known for their signature 'pure and white design', Snarkitecture has previously done a window display for Calvin Klein at their Madison Avenue flagship as well as an interactive "The Beach" installation featuring an ocean made with over 1,000,000 recyclable, antimicrobial plastic balls.
Their whimsical works blend the boundaries between art and architecture and are focused around creating experiences, which people can interact and engage with. "BOUNCE" is their first art installation in Hong Kong and is inspired by the 'ordinary' bouncy ball, which they've enlarged into white and silver orbs staged at Harbour City's Ocean Terminal Forecourt from now until September, 2 2018.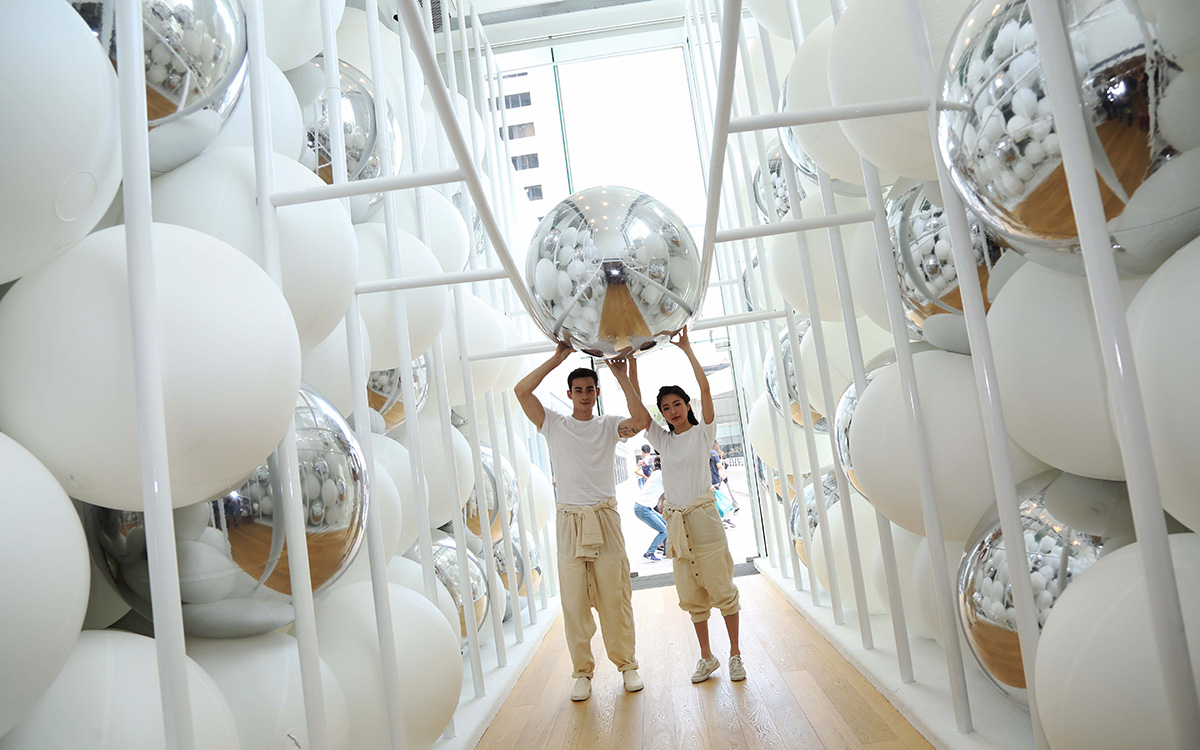 To echo the exhibition, the Gallery by the Harbour (Shop 207, 2/F, Ocean Centre, Harbour City) has been filled with Snarkitecture's white and silver large 'bouncy balls', which they encourage people to play and interact with.
There will also be a selection of limited merchandise, including BOUNCE T-shirts, pins and bouncy balls, which you can purchase on-site.
Looking for more content for your feed? You've found it.